Louisville Takes 6th at Northeast Ohio Co-Ed Tournament – Boys and Girls Golf
Louisville 701 (6th Out of 12)
<<< Tannenhauf Invitational | Boys Golf Schedule | Nordonia Classic >>>
<<< Elms Sectional Preview | Girls Golf Schedule | Marilyn Jackson Open >>>
The Louisville Leopards Boys and Girls Golf Teams combined to compete at the Northeast Ohio Co-Ed Tournament Monday at Arrowhead Golf Club. The two Louisville squads combined to shoot 701 as a team to place sixth out of 12 competing schools.
Louisville Results | Team Results | Individual Results
---
Harsh Leads Leopard Boys to 2nd Place Finish
Senior Caleb Harsh shot a team low 77 for the tournament to lead the Leopards. Harsh shot a team best 9-hole round of 37 on the back nine en rout to tying for fifth place individually amongst the field of boys golfers and eight place individually amongst all golfers.
Junior Jack Mayle also carded 79 to take ninth place individually amongst boys golfers and 12th overall. Junior Zach Root shot a team low 39 on the front nine before carding an 82. Both senior Sam Karcher and junior Cole Miller shot 88 to tie for the fourth spot in the team total.
---
Biery Leads Lady Leopards
Junior Peyton Biery shot a team low 89 for the day to lead the Lady Leopards. She shot 43 on the front nine and 46 on the back nine, both of which were team lows. Biery finished in 20th place individually among girls golfers at the Co-Ed Tournament.
Junior Anna Myers and senior Kylie Wallace both shot 95. Freshman Natalie Warner rounded out the scoring with 96 and senior Rachel Devins also tallied 114. Louisville placed sixth amongst the girls teams.
---
Hoover Sweeps Team Titles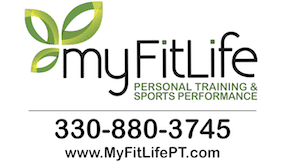 The North Canton Hoover Vikings captured first place amongst the boys field, the girls field, and the overall tournament. Hoover shot 638 as a combined team, which was 26 strokes ahead of runner-up Nordonia who finished with a team score of 664. The Lady Vikings shot 320 and the Lady Knights posted 325. The Hoover boys shot 318 and Louisville finished just 8 strokes behind them in second at 326.
North Canton's Daniel Gambone was the match medalist in shooting 71 for the tournament. Canton Central Catholic's Kristen Belden carded 72 to take the top score among the girls golfers. Hoover's Hannah Higgins and Nordonia's Julia Gulls also shot 73 each. Independence's Mark Pillar was the runner-up in the boys field shooting 74.
UP NEXT: The Louisville Boys will next compete at the Nordonia Classic on Tuesday, August 16. Tournament is set to begin at 9:00 AM from Ellsworth Meadows Golf Club. The Lady Leopards will next compete at the Marilyn Jackon Open on Tuesday, August 16. Tee-time is also slated for 9:00 AM from Alliance Country Club.
---
Co-Ed Classic Louisville Results
Boys Scores
Golfer
Front 9
Back 9
Total
Caleb Harsh
40
37
77
Jack Mayle
40
39
79
Zach Root
39
43
82
Sam Karcher
45
43
88
Cole Miller
46
42
88
BOYS TEAM TOTAL
326
Girls Scores
Golfer
Front 9
Back 9
Total
Peyton Biery
43
46
89
Anna Myers
45
50
95
Kylie Wallace
47
48
95
Natalie Warner
49
47
96
Rachel Devins
58
56
114
GIRLS TEAM TOTAL
375
---
Co-Ed Classic Team Results
| | | | | |
| --- | --- | --- | --- | --- |
| Place | Team | Boys | Girls | Co-Ed Total |
| 1 | North Canton Hoover Vikings | 318 | 320 | 638 |
| 2 | Nordonia Knights | 339 | 325 | 664 |
| 3 | Independence Blue Devils | 332 | 339 | 671 |
| 4 | Lake Blue Streaks | 351 | 345 | 696 |
| 5 | Medina Battling Bees | 332 | 367 | 699 |
| 6 | Louisville Leopards | 326 | 375 | 701 |
| 7 | Walsh Jesuit Warriors | 334 | 371 | 705 |
| 8 | Youngstown Ursuline Fighting Irish | 327 | 384 | 711 |
| 9 | Dover Crimson Tornadoes | 334 | 402 | 736 |
| 10 | GlenOak Golden Eagles | 335 | 417 | 752 |
| 11 | Perry Panthers | 350 | 454 | 804 |
| 12 | Central Catholic Crusaders | 411 | 403 | 814 |
---
Co-Ed Classic Full Individual Results
---
Donate to Leopard Nation
---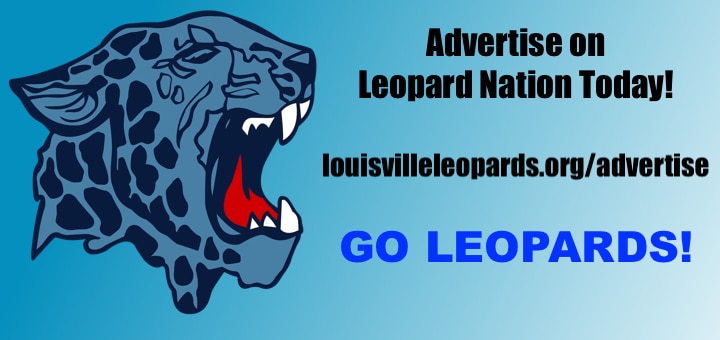 Don't forget to Subscribe to Our Posts for Free