Leopards Tie for 7th at Tannenhauf Invitational – Boys Golf
Louisville 336 (7th Out of 15 DI Teams)
<<< Previous At Akron Firestone | Boys Golf Schedule | Next CO-ED Invitational >>>
The Louisville Leopards Boys Golf Team competed at the Tannehauf Invitational Friday at Tannenhauf Golf Club (par 72). Louisville shot 48 over par 336 as a team to tie the Kent Roosevelt Rough Riders for 7th place in the Division I Flight.
Louisville Results | DI Team Results | DI Individual Results
DII/DII Team Results | DII/DIII Individual Results
---
Karcher Takes 9th to Lead Leopards
Senior Sam Karcher led the Leopards by shooting 6 over par 78 to tie for ninth place out of a field of 75 individual Division I golfers. Junior Jack Mayle also shot 8 over par 80 to tie for 14th individually.
Fellow juniors Cole Miller and Zach Root each carded a 17 over par 89 to round out the Louisville scoring in tying for 49th place on the leaderboard. Senior Caleb Harsh also came in 56th after tallying a 19 over par 91.
---
Mayle Makes History
Mayle also made history on the back nine at Tannenhauf Friday by posting a pair of eagles in a single round for the first time in the known history of Leopards Golf.
"Jack Mayle did something I have never seen before today. Shot even par on the back nine without a single par. Two eagles, two birdies, four bogeys, and a double. Two eagles in an 18-hole round, let alone a 9-hole round, has never happened in our recorded history."

– Head Coach Mike McFerren
---
Green Nips Jackson for 1st Place in DI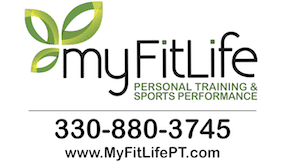 The Green Bulldogs nipped the Jackson Polar Bears by a single stroke to claim first place in the Division I Flight 308-309. The Canfield Cardinals and North Canton Hoover Vikings also tied for third place finishing with a team score of 324 each. The Dover Tornadoes came in fifth with 325 and the Shaker Heights Raiders placed sixth with 329 just ahead of Louisville.
Kyle Smith shot 2 under par 70 to lead the pack and lead Green to the team title.
---
Carrollton Takes DII/DIII Flight
The Carrollton Warriors shot 22 over par 310 as a team to claim first place in the DII/DIII flight. The Dalton Bulldogs were the DII/DIII runner-up after posting a team score of 325.
The DII/DIII flight featured co-medalists from the top two schools. Carrollton's Colton Moore and Dalton's Jaden Schablach each shot 2 over par 74 to claim top individual honors in the DII/DIII tier.
<<< Previous 2021 | Tannenhauf Invitational
UP NEXT:The Leopard will next join the Lady Leopards in competing at the North East Ohio Co-Ed Invitational on Monday, August 15. Tee-time is slated for 8:30 AM at Arrowhead Golf Club.
---
Louisville Results in DI Flight
| | | | |
| --- | --- | --- | --- |
| Place | Name | Score | PAR |
| T9 | Sam Karcher #3 | 78 | +6 |
| T14 | Jack Mayle #2 | 80 | +8 |
| T49 | Cole Miller #5 | 89 | +17 |
| T49 | Zach Root #4 | 89 | +17 |
| 56 | Caleb Harsh #1 | 91 | +19 |
| T7 | TEAM TOTAL | 336 | +48 |
---
DI Flight Team Results
| | | | |
| --- | --- | --- | --- |
| Place | Team | Score | PAR |
| 1 | Green Bulldogs | 308 | +20 |
| 2 | Jackson Polar Bears | 309 | +21 |
| T3 | Canfield Cardinals | 324 | +36 |
| T3 | North Canton Hoover Vikings | 324 | +36 |
| 5 | Dover Tornadoes | 325 | +37 |
| 6 | Shaker Heights Raiders | 329 | +41 |
| T7 | Kent Roosevelt Rough Riders | 336 | +48 |
| T7 | Louisville Leopards | 336 | +48 |
| 9 | Massillon Tigers | 342 | +54 |
| 10 | Lake Blue Streaks | 347 | +59 |
| 11 | GlenOak Golden Eagles | 348 | +60 |
| 12 | Revere Minutemen | 353 | +65 |
| 13 | Perry Panthers | 354 | +66 |
| 14 | Copley Indians | 384 | +96 |
| 15 | Alliance Aviators | 468 | +180 |
---
DII/DIII Team Results
| | | | |
| --- | --- | --- | --- |
| Place | Team | Score | PAR |
| 1 | Carrollton Warriors | 310 | +22 |
| 2 | Dalton Bulldogs | 325 | +37 |
| 3 | Youngstown Ursuline Fighting Irish | 337 | +49 |
| T4 | Independence Blue Devils | 341 | +53 |
| T4 | Warren JFK Eagles | 341 | +53 |
| 6 | Gilmour Academy Lancers | 342 | +54 |
| 7 | West Branch Warriors | 349 | +61 |
| 8 | Columbiana Clippers | 354 | +66 |
| 9 | Marlington Dukes | 355 | +67 |
| T10 | Badger Braves | 356 | +68 |
| T10 | Mogadore Wildcats | 356 | +68 |
| T12 | McDonald Blue Devils | 360 | +72 |
| T12 | Rootstown Rovers | 360 | +72 |
| 14 | South Range Raiders | 363 | +75 |
| 15 | Springfield Tigers | 365 | +77 |
| 16 | Minerva Lions | 379 | +91 |
| 17 | Mineral Ridge Rams | 385 | +97 |
| 18 | Lake Center Christian Tigers | 399 | +111 |
| 19 | Lutheran West Longhorns | 410 | +122 |
---
DI Flight Individual Results
| | | | |
| --- | --- | --- | --- |
| Place | Name | Score | PAR |
| 1 | Kyle Smith #1 | 70 | -2 |
| 2 | Ethan Kasler #5 | 73 | +1 |
| 3 | Jordan Kish #1 | 75 | +3 |
| T4 | Grant Schlue #4 | 76 | +4 |
| T4 | Daniel Gambone #2 | 76 | +4 |
| T4 | Liam Curtis #1 | 76 | +4 |
| T7 | Brady Trejbal #5 | 77 | +5 |
| T7 | Sachin Nallapaneni #1 | 77 | +5 |
| T9 | Sam Karcher #3 | 78 | +6 |
| T9 | Chase Coyne #5 | 78 | +6 |
| T11 | Bryce Daggett #3 | 79 | +7 |
| T11 | Quintin Garnett #2 | 79 | +7 |
| T11 | Tyler DeRoy #1 | 79 | +7 |
| T14 | Jack Mayle #2 | 80 | +8 |
| T14 | Ted Hoover #4 | 80 | +8 |
| T14 | Zach Dale #2 | 80 | +8 |
| T14 | Jacob Hanner #1 | 80 | +8 |
| T14 | Noah Rusnak #3 | 80 | +8 |
| T14 | Brock Jenkins #2 | 80 | +8 |
| T20 | Will Bopp #4 | 81 | +9 |
| T20 | Mario Tortorella #1 | 81 | +9 |
| T20 | Aidan Loy #2 | 81 | +9 |
| 23 | Michael Ambrose #2 | 82 | +10 |
| T24 | Sean Nguyen #2 | 83 | +11 |
| T24 | Christian Mineo #3 | 83 | +11 |
| T26 | Andrew Arway #2 | 84 | +12 |
| T26 | Dayne Bontrager #3 | 84 | +12 |
| T26 | Grant Banning #2 | 84 | +12 |
| T26 | Drew English #5 | 84 | +12 |
| T26 | Trey Lautenschleger #1 | 84 | +12 |
| T31 | Drew Malajakian #3 | 85 | +13 |
| T31 | Grant Price #3 | 85 | +13 |
| T31 | David Barrett #2 | 85 | +13 |
| T34 | Noah Mizener #5 | 86 | +14 |
| T34 | Elliot Thome #4 | 86 | +14 |
| T34 | Luke Nagy #4 | 86 | +14 |
| T34 | Matt Caldwell #1 | 86 | +14 |
| T34 | Jack Kinder #1 | 86 | +14 |
| T34 | Simon Kovass #5 | 86 | +14 |
| T40 | Alec Miller #1 | 87 | +15 |
| T40 | Riley Ellsworth #3 | 87 | +15 |
| T40 | Colton Adair #1 | 87 | +15 |
| T40 | Fletcher Clark #3 | 87 | +15 |
| T40 | Dylan Grewell #3 | 87 | +15 |
| T40 | Mason Mohr #4 | 87 | +15 |
| T40 | Ryan Yoder #4 | 87 | +15 |
| T40 | Peyton Singer #4 | 87 | +15 |
| 48 | Dylan Suboticki #1 | 88 | +16 |
| T49 | Cole Miller #5 | 89 | +17 |
| T49 | Zach Root #4 | 89 | +17 |
| T49 | Robert Morgan #3 | 89 | +17 |
| T49 | Owen Robinson #5 | 89 | +17 |
| T53 | Grant Bontrager #4 | 90 | +18 |
| T53 | Gavin Leslie #2 | 90 | +18 |
| T53 | Trez Cobb #2 | 90 | +18 |
| 56 | Caleb Harsh #1 | 91 | +19 |
| T57 | Nicky Beistel #4 | 92 | +20 |
| T57 | Tyler Burkholder #3 | 92 | +20 |
| T57 | Ben Gise #4 | 92 | +20 |
| T57 | Colin Witmer 3 | 92 | +20 |
| 61 | Anthony Morabito #5 | 94 | +22 |
| 62 | Anthony Douglas #5 | 95 | +23 |
| T63 | Sam Stefanchik #5 | 96 | +24 |
| T63 | Isaac Thompson #5 | 96 | +24 |
| T65 | Hayden Frazee #2 | 98 | +26 |
| T65 | Gio Lucarelli-Devorak #4 | 98 | +26 |
| 67 | Sam Gress #2 | 102 | +30 |
| 68 | Dillon Carlquist #5 | 104 | +32 |
| 69 | Lincoln Brockmeyer #5 | 106 | +34 |
| 70 | Evan Huth #4 | 108 | +36 |
| 71 | Max Farris #3 | 112 | +40 |
| 72 | Dylan Nastari #1 | 117 | +45 |
| 73 | Ben Craig #3 | 119 | +47 |
| 74 | Adam Burse #4 | 130 | +58 |
| 75 | Jacob Smith #5 | 134 | +62 |
---
DII/DIII Flight Individual Results
| | | | |
| --- | --- | --- | --- |
| Place | Name | Score | PAR |
| T1 | Jaden Schlabach #1 | 74 | +2 |
| T1 | Colton Moore #2 | 74 | +2 |
| T3 | Jaxson Rinkes #2 | 75 | +3 |
| T3 | Cole Hostetler #1 | 75 | +3 |
| 5 | Dillon Pendergast #1 | 76 | +4 |
| T6 | John Birong #3 | 78 | +6 |
| T6 | Brendan Lehman #2 | 78 | +6 |
| T8 | Charlie Tzefronis #3 | 79 | +7 |
| T8 | Bryce Vanltorn #1 | 79 | +7 |
| T8 | Nolan Froelich #3 | 79 | +7 |
| T11 | Todd Brahler #3 | 80 | +8 |
| T11 | Charlie Decapua #2 | 80 | +8 |
| T11 | Blake Howard #3 | 80 | +8 |
| T14 | Mark Pillar #1 | 81 | +9 |
| T14 | Connor Eckenrode #1 | 81 | +9 |
| T14 | Aidan McKito #1 | 81 | +9 |
| T17 | Lane Allison #5 | 82 | +10 |
| T17 | Dylan Maninga #1 | 82 | +10 |
| T19 | Keegan Thornton #4 | 83 | +11 |
| T19 | Cayden Rininger #4 | 83 | +11 |
| 21 | Ian Tricker #3 | 84 | +12 |
| T22 | Caleb Domitrovich #1 | 85 | +13 |
| T22 | Alex Mylen #2 | 85 | +13 |
| T22 | Austin Mariani #1 | 85 | +13 |
| T22 | Landon Wilson #1 | 85 | +13 |
| T26 | Connor Battershell #1 | 86 | +14 |
| T26 | Sam Coddington #3 | 86 | +14 |
| T26 | Beau Velasquez #2 | 86 | +14 |
| T26 | Rocco Crawford #1 | 86 | +14 |
| T26 | Henry Phillips #4 | 86 | +14 |
| T31 | Micah Barkan #5 | 87 | +15 |
| T31 | Jack Carey #2 | 87 | +15 |
| T31 | Andrew LaPolla #3 | 87 | +15 |
| T31 | Finn Thornton #5 | 87 | +15 |
| T31 | Trey Rigley #1 | 87 | +15 |
| T36 | Thomas Pesa #2 | 88 | +16 |
| T36 | Michael Garwacki #1 | 88 | +16 |
| T36 | Hudson Rice #2 | 88 | +16 |
| T36 | Brady Hahn #2 | 88 | +16 |
| 40 | Luke Rupeka #2 | 89 | +17 |
| T41 | Gavin Shriner #3 | 90 | +18 |
| T41 | Chris Ragazzine #2 | 90 | +18 |
| T41 | Daniel Smith #3 | 90 | +18 |
| T44 | Jaxon Robb #3 | 91 | +19 |
| T44 | Chase Forsyth #1 | 91 | +19 |
| T44 | Bayden Pipoly #4 | 91 | +19 |
| T44 | Anthony Hall #3 | 91 | +19 |
| T44 | Brant Allison #4 | 91 | +19 |
| T44 | Jacob Thomas #3 | 91 | +19 |
| T50 | Zander DiMuzio #3 | 92 | +20 |
| T50 | Kyle Gardner #3 | 92 | +20 |
| T50 | Lane McKenzie #2 | 92 | +20 |
| T53 | Garett Dillon #2 | 93 | +21 |
| T53 | Zach Brahler #4 | 93 | +21 |
| T53 | Jude Thiry #5 | 93 | +21 |
| T53 | Julian Boliho #5 | 93 | +21 |
| T57 | Case Waller #1 | 94 | +22 |
| T57 | Joey Spacagna #4 | 94 | +22 |
| T57 | Chas Colantone #2 | 94 | +22 |
| T60 | Reed Williams #2 | 95 | +23 |
| T60 | Lucas Butler #2 | 95 | +23 |
| T60 | Austin Biggin #3 | 95 | +23 |
| T60 | Josh Srock #5 | 95 | +23 |
| T60 | Eric Dill #1 | 95 | +23 |
| T65 | Sam Yoder #4 | 96 | +24 |
| T65 | Hayden John #5 | 96 | +24 |
| T65 | Dario Sevek #4 | 96 | +24 |
| 68 | Gunnar Doney #4 | 97 | +25 |
| T69 | Mitchel Weber #4 | 98 | +26 |
| T69 | Avery Maley #4 | 98 | +26 |
| T69 | Griffin Pahanish #4 | 98 | +26 |
| T72 | Lex Sheets #5 | 99 | +27 |
| T72 | Tristyn McCaman #4 | 99 | +27 |
| T72 | Jeremiah Smith #5 | 99 | +27 |
| T75 | Aaron Honeycutt #2 | 100 | +28 |
| T75 | William Bucci #5 | 100 | +28 |
| T75 | Jacob Spickard #3 | 100 | +28 |
| T75 | Vince Giancola #5 | 100 | +28 |
| T79 | Anthony Coray #3 | 101 | +29 |
| T79 | Jack Gillie #4 | 101 | +29 |
| T79 | Nick Lucas #5 | 101 | +29 |
| 82 | Isaac Mori #5 | 102 | +30 |
| T83 | Ray Pavlick #2 | 103 | +31 |
| T83 | AJ Sandy #3 | 103 | +31 |
| 85 | Luke Flowers #5 | 104 | +32 |
| 86 | Logan Porter #5 | 105 | +33 |
| 87 | Jared Schmidt #4 | 106 | +34 |
| 88 | Ethan Lamiell #2 | 107 | +35 |
| 89 | Jordan Bradley #4 | 108 | +36 |
| T90 | Noah Jordan #5 | 109 | +37 |
| T90 | Keaton Kucera #5 | 109 | +37 |
| 92 | Sam Hall #4 | 110 | +38 |
| 93 | JJ Hughes #4 | 111 | +39 |
| 94 | Corbin Osborne #5 | 114 | +42 |
| 95 | Trey Kemper #5 | 119 | +47 |
---
Donate to Leopard Nation
---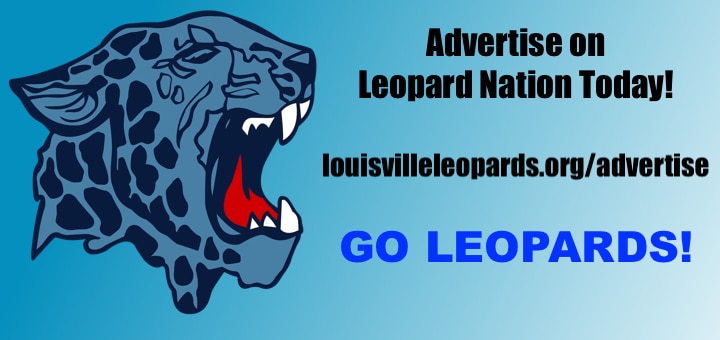 Don't forget to Subscribe to Our Posts for Free