Lady Leopards Take 7th at Elms Sectional Preview – Girls Golf
Louisville 380 (7th Out of 12)
<<< Tri-County Preseason | Girls Golf Schedule | NE Ohio Co-Ed Classic >>>
The Louisville Leopards Girls Golf Team competed at the Elms Sectional Invite Thursday at Elms Country Club (Par 72). Louisville shot 380 as a team to take 7th place out of 12 teams at the invite.
Louisville Results | Team Results | Individual Results
---
Biery Leads Leopards with Team Low 92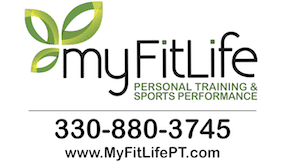 Junior Peyton Biery shot a team low 20 over par 92 to lead the Lady Leopards. Biery placed 22nd individually out of a field of 60 golfers who will compete for a sectional title on October 5 at Elms Country Club.
Rounding out Louisville's scoring were Kylie Wallace (24th) who carded a 94, Natalie Warner (29th) who tallied a 95, and Anna Myers (37th) who shot a 99. Rachel Devins (43rd) also carded 107 for the tournament for LHS.
---
Magnificat Dominates Sectional Preview
The Magnifcat Blue Streaks dominated the Elms Sectional Preview shooting 14 over par 302 as a team and having three individuals finish in the top three. Magnificat finished 28 strokes in front of the team runner-up Independence Blue Devils who finished with 330. The Blue Streaks also finished 46 strokes ahead of Stark County's best in the Marlington Dukes who placed third as a team with 348. The Jackson Polar Bears 349, Lake Blue Streaks 349, and Green Bulldogs 367 also finished ahead of the Leopards in the final tally.
Magnificat freshman Claire Liu was the medalist for the invitational shooting 4 under par 68. She finished six strokes ahead of sophomore teammate Cammy Reed who shot 2 over par 74 to take second individually. Blue Streaks sophomore Maureen O'Leary also tied for third place shooting 4 over par 76 along with Marlington sophomore Zoe Mort.
<<< Previous 2021 | Elms Sectional Preview
UP NEXT: The Lady Leopards will next join the boys team in competing at the North East Ohio Co-Ed Invitational on Monday, August 15. Tee-time is slated for 8:30 AM at Arrowhead Golf Club.
Cover Photo By The Louisville Herald
---
Louisville Results – Elms Preview
| | | | |
| --- | --- | --- | --- |
| Place | Golfer | Score | PAR |
| 22 | Peyton Biery | 92 | +20 |
| 24 | Kylie Wallace | 94 | +22 |
| 29 | Natalie Warner | 95 | +23 |
| 37 | Anna Myers | 99 | +27 |
| 43 | Rachel Devins | 107 | +35 |
| 7 | TOTAL | 380 | +92 |
---
Team Results – Elms Sectional Preview
| | | |
| --- | --- | --- |
| Place | Team | Score |
| 1 | Magnificat Blue Streaks | 302 |
| 2 | Independence Blue Devils | 330 |
| 3 | Marlington Dukes | 348 |
| 4 | Jackson Polar Bears | 349 |
| 5 | Lake Blue Streaks | 349 |
| 6 | Green Bulldogs | 367 |
| 7 | Louisville Leopards | 380 |
| 8 | Massillon Tigers | 384 |
| 9 | GlenOak Golden Eagles | 395 |
| 10 | Archbishop Hoban Knights | 420 |
| 11 | Akron Firestone Falcons | 432 |
| 12 | Perry Panthers | 452 |
---
Individual Results – Elms Preview
| | | | | |
| --- | --- | --- | --- | --- |
| Place | Team | Golfer | Score | PAR |
| 1 | Magnificat | Liu | 68 | -4 |
| 2 | Magnificat | Reed | 74 | +2 |
| 3 | Magnificat | O'Leary | 76 | +4 |
| 3 | Marlington | Mort | 76 | +4 |
| 5 | Marlington | Warner | 77 | +5 |
| 6 | Jackson | Murphy | 78 | +6 |
| 6 | Jackson | Prodafikas | 78 | +6 |
| 8 | Green | Pulley | 79 | +7 |
| 9 | Independence | Konopa | 81 | +9 |
| 9 | Lake | Potashnik | 81 | +9 |
| 11 | Independence | McGhee | 82 | +10 |
| 12 | Independence | Trombetta | 83 | +11 |
| 13 | Independence | Buyanski | 84 | +12 |
| 13 | Magnificat | Baird | 84 | +12 |
| 13 | Lake | Fedor | 84 | +12 |
| 16 | Independence | Coljohn | 88 | +16 |
| 16 | Perry | Gales | 88 | +16 |
| 18 | Lake | Nichols | 90 | +18 |
| 18 | Massillon | Findley, P | 90 | +18 |
| 20 | Firestone | Vardon | 91 | +19 |
| 20 | GlenOak | Hershberger | 91 | +19 |
| 22 | Louisville | Biery | 92 | +20 |
| 23 | Magnificat | Paez | 93 | +21 |
| 24 | Green | Shafer | 94 | +22 |
| 24 | Green | Shocklee | 94 | +22 |
| 24 | Lake | Mast | 94 | +22 |
| 24 | Massillon | Hatheway | 94 | +22 |
| 24 | Louisville | Wallace | 94 | +22 |
| 29 | GlenOak | Schorsten | 95 | +23 |
| 29 | Jackson | Grametbauer | 95 | +23 |
| 29 | Louisville | Warner | 95 | +23 |
| 32 | Marlington | Nieman | 97 | +25 |
| 33 | Jackson | Sieverts | 98 | +26 |
| 33 | Marlington | Kuhlmann | 98 | +26 |
| 33 | Massillon | Findley, M | 98 | +26 |
| 33 | Hoban | Miklic | 98 | +26 |
| 37 | GlenOak | Watson | 99 | +27 |
| 37 | Lake | Changet | 99 | +27 |
| 37 | Louisville | Myers | 99 | +27 |
| 40 | Green | Winkler | 100 | +28 |
| 41 | Massillon | Hout | 102 | +30 |
| 42 | Hoban | Restivo | 102 | +30 |
| 43 | Louisville | Devins | 107 | +35 |
| 44 | Firestone | Sneed | 110 | +38 |
| 44 | GlenOak | Perez | 110 | +38 |
| 44 | Green | Belacic | 110 | +38 |
| 44 | Hoban | Hessel | 110 | +38 |
| 44 | Hoban | Miller | 110 | +38 |
| 49 | Perry | Jones | 111 | +39 |
| 50 | Firestone | West | 115 | +43 |
| 50 | Jackson | Raketich | 115 | +43 |
| 52 | Firestone | Pantea | 116 | +44 |
| 52 | Massillon | Blaylock | 116 | +44 |
| 54 | Perry | Ullum | 118 | +46 |
| 55 | GlenOak | Willett | 123 | +51 |
| 56 | Hoban | Parsons | 126 | +54 |
| 57 | Marlington | Misch | 128 | +56 |
| 58 | Firestone | Dunbar | 134 | +62 |
| 59 | Perry | Adams | 135 | +63 |
| 60 | Perry | Nyeste | 150 | +78 |
---
Donate to Leopard Nation
---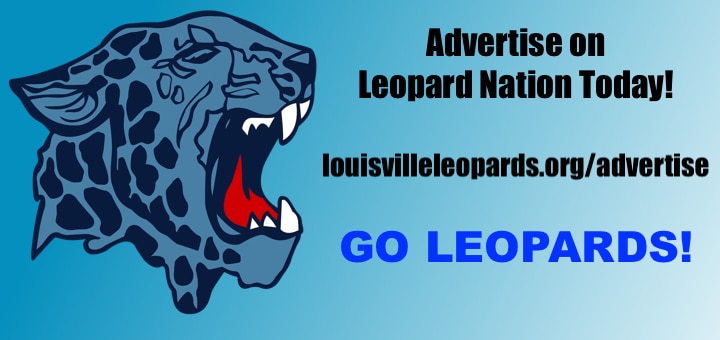 Don't forget to Subscribe to Our Posts for Free