Louisville Takes 6th at Tri-County Preseason Tournament – Girls Golf
Louisville 378 (6th Out of 15)
<<< Lady Explorer Invitational | Girls Golf Schedule | Elms Sectional Preview >>>
The Louisville Leopards Girls Golf Team competed in the Tri-County Preseason Tournament this past Tuesday at Pleasant View Golf Club. Louisville shot 94 over par 378 as a team to finish sixth out of 15 teams.
Louisville Results | Team Results | Individual Results
---
Biery Named 1st Team All-Tournament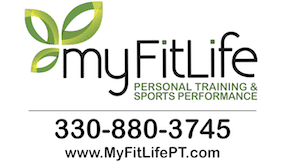 Junior Peyton Biery shot a team best 11 over par 82 to lead the Lady Leopards. Her effort earned her a top 10 individual score and first team All-Tri-County Preseason Tournament honors.
Rounding out the scoring for Louisville were senior Kylie Wallace who shot 97, Natalie Warner who tallied 98, and junior Anna Myers who carded 101.
---
---
Garaway Captures Tri-County Preseason Title
The Garaway Pirates ran away with the team title shooting 33 over par 317. They shot 24 strokes ahead of runner-up Marlington who shot 341 as a team. The Dover Crimson Tornadoes also finished third with 365, the Tusky Valley Trojans fourth with 370, and the Carrollton Warriors fifth with 374 just ahead of LHS.
While the Lady Dukes took second as a team, they captured the top two individual scores. Sophomore Zoe Mort shot even par 71 to earn the top score as the tournament medalist. Senior teammate Marla Warner finished a single stroke behind in shooting 1 over par 72 to take second individually.
<<< Previous 2021 | Tri-County Preseason Tournament
---
Tri-County Preseason – Louisville Results
| | | | |
| --- | --- | --- | --- |
| Place | Golfer | Score | PAR |
| <11 | Peyton Biery | 82 | +11 |
| ?? | Kylie Wallace | 97 | +26 |
| ?? | Natalie Warner | 98 | +27 |
| ?? | Anna Myers | 101 | +30 |
| ?? | ?? | ?? | ?? |
| 6 | TEAM TOTAL | 378 | +94 |
---
Tri-County Preseason – Team Results
| | | | |
| --- | --- | --- | --- |
| Place | Team | Score | PAR |
| 1 | Garaway Pirates | 317 | +33 |
| 2 | Marlington Dukes | 341 | +57 |
| 3 | Dover Crimson Tornadoes | 365 | +81 |
| 4 | Tusky Valley Trojans | 370 | +86 |
| 5 | Carrollton Warriors | 374 | +90 |
| 6 | Louisville Leopards | 378 | +94 |
| 7 | West Branch Warriors | 384 | +100 |
| 8 | River View Black Bears | 389 | +105 |
| 9 | Massillon Tigers | 398 | +114 |
| 10 | Canton Central Catholic Crusaders | 398 | +114 |
| 11 | Canton South Wildcats | 450 | +166 |
| 12 | Northwest Indians | 477 | +193 |
| 13 | New Philadelphia Quakers | 478 | +194 |
| 14 | Fairless Falcons | 483 | +199 |
| 15 | Alliance Aviators | 525 | +241 |
---
Tri-County Preseason – Individual Results
Full Individual Results Not Provided
---
Donate to Leopard Nation
---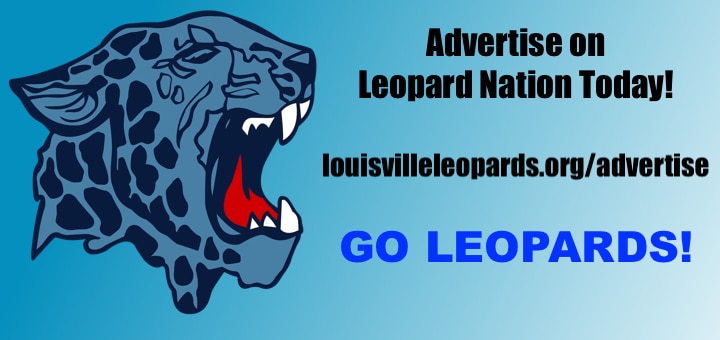 Don't forget to Subscribe to Our Posts for Free