Louisville Opens Season with Win at New Philadelphia – Volleyball

Louisville 25-25-22-25, New Philadelphia 18-22-25-23
<<< Previous 2020 District Final at Jackson | Volleyball Schedule | Next Vs. Green >>>
The Louisville Leopards Varsity Volleyball Team opened up the 2021 campaign with a 25-18, 25-22, 22-25, 25-23 win over the host New Philadelphia Quakers Monday Evening at New Philadelphia High School.
---
All-Around Team Effort Lifts Louisville
The Lady Leopards were led on offense by senior Kelsey Adelman who registered a team-high 16 kills and sophomore AJ Burick who recorded a team best 44 assists.
Senior Bridget DeJacimo was Louisville's top server with 19 service points and 3 aces. DeJacimo tallied 8 straight service points during the opening set and opened up the fourth set with 6 consecutive service points.
DeJacimo also tied Burick with a team leading 5 blocks on defense. Junior Kait Kardohely also led the LHS defense with a team-high 12 digs.
---
Leopards Rally from Down 20-11 in Second Set
The Lady Leopards flew out of the gate with their most dominate game of the evening in a 25-18 opening set victory.
The Lady Quakers responded by building a 20-11 lead in the second set. However, Louisville was resilient and put together a 14-2 run to close and take the second game 25-22 while taking a commanding 2-0 lead overall.
The Leopards surrendered a close third set 25-22 before edging the host Quakers 25-23 in the fourth set to take the match.
Louisville has now defeated New Philadelphia three straight times over the past two seasons.
<<< Previous 2020 District Semi | New Philadelphia All-Time Series
---
JV: New Philadelphia 25-25, Louisville 15-17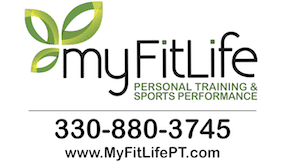 The Lady Leopards JV Team fell in two sets to the host Lady Quakers 15-25, 17-25 to open the season Monday.
Madie ElFaye and Adyson Thomas led Louisville on offense. ElFaye finished with 6 assists, 2 kills, and an ace. Thomas recorded 3 kills and had 2 aces serving.
Riley Walters led the Lady Leopards defense by registering a team leading 8 digs and she also had 1 ace serving. Thomas also had a block on defense for LHS.
UP NEXT: The Lady Leopards will next host the Green Bulldogs on Thursday, August 26. JV will begin at 5:00 PM and Varsity will follow around 6:00 PM.
---
LMS Competes at Jackson Tournament
The Louisville Leopards Middle School Volleyball Teams competed at the Jackson Tournament this past Saturday. The Lady Leopards 7th Grade Team finished 2-1 and the 8th Grade Team went 0-3 for the day.
8th Grade Leaders and Results
Copley 25-25, Louisville 21-22
Serves: Belle Burkhardt
Attacks: Mabel Kiko
Passes: Addy Campbell
Sets: Anna Sirohman
Block Points: Mabel Kiko and Rylee Sells
Brecksville 25-25, Louisville 15-20
Serves: MacKenzie Kortis and Emma Kroah
Attacks: Acy Throne
Passes: Addy Campbell
Sets: Anna Sirohman
Block Points: Acy Throne
Jackson Purple 25-23-15, Louisville 13-25-11
Serves: Taylor McCully
Attacks: Rylee Sells
Passes: MacKenzie Kortis
Sets: Anna Sirohman
Block Points: Mabel Kiko
7th Grade Leaders and Results
Louisville 25-25, Copley 22-17
Brecksville 25-25, Louisville 14-17
Louisville 25-23-15, Jackson 16-25-10
Top Servers: Dakota Gross 14 Aces, Addison Johnston 6 Aces, Katelynn Miller 6 Aces, Leah Claugus 5 Aces
Top Hitters: Leah Claugus 4, Dakota Gross 3, Karis Miglich 3
---
Donate to Leopard Nation
---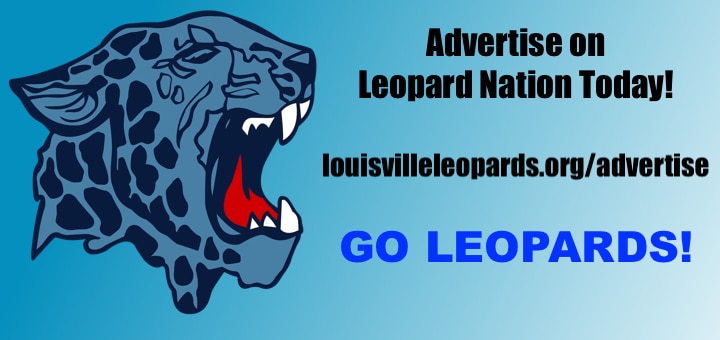 Don't forget to Subscribe to Our Posts for Free