Louisville Falls Victim to Green Rally – Volleyball

Green 21-21-25-25-15, Louisville 25-25-15-17-9
<<< Previous at New Philadelphia | Volleyball Schedule | Next At Stow >>>
The Louisville Leopards Varsity Volleyball Team built a two set lead before falling victim to a rally by the visiting Green Bulldogs Thursday Evening at Louisville High School. Green won the match by the count of 21-25, 21-25, 25-15, 25-17, 15-9. With the loss, Louisville drops to 1-1 on the young season.
---
Adelman Leads Louisville
Senior outside hitter Kelsey Adelman led the Lady Leopards with 14 kills and 8 service points. Sophomore setter Addison Burick also recorded a team best 47 assists to direct the Louisville offense.
The Lady Leopards defense was led by senior libero Emma Davis who had a team leading 16 digs.
---
Gorsuch Leads Green
Green was led by Kylie Gorsuch who finished with a match-high 16 kills and 4 aces. Reese Spoerndle also had 26 assists to round out the Lady Bulldogs offensive highlights.
Green was led on defense by Natalie Eckard who recorded a match-high 29 digs and Mia Schindewolf who tallied 5 solo blocks.
<<< Previous 2020 | Green All-Time Series
UP NEXT: The Lady Leopards will next travel to take on the Stow-Munroe Falls Bulldogs on Tuesday, August 31. JV is slated to begin at 5:30 PM and Varsity will follow around at 7:00 PM.
---
Green at Louisville Full Match
---
JV: Green 25-25, Louisville 22-20
The Lady Leopards JV Team fell to the visiting Lady Bulldogs 22-25, 20-25 Thursday Evening at LHS. With the loss, Louisville falls to 0-2 on the year.
Freshman outside hitter Chay Cline finished with a team-high 5 kills and 2 aces to lead the Lady Leopards.
Freshman outside hitter Nicole Lanham and freshman middle hitter Adyson Thomas finished with a team best 3 aces each to lead Louisville's serving efforts. Lanham also had 3 kills and Thomas registered a pair of kills.
---
8th Grade: Claymont 25-25, Louisville 12-15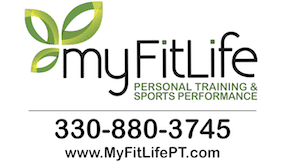 Aces: Addy Campbell 1, Mira Lewis 1, Chloe Miller 1, Jenna Steenrod 1
Digs: Chloe Miller 7
Kills: Chloe Miller 3
Assists: Anna Sirohman 9
Block Points: Mabel Kiko 1, Rylee Sells 1
Record: Louisville 1-4
---
7th Grade: Louisville 25-20-25, Claymont 17-25-23
Top Servers: Dakota Gross 17 serves with 8 aces, Bailee Griffith 9 serves with 4 aces, Carolina Bell.6 serves, Addison Johnston 6 serves
Top Hitters: Leah Claugus 6, Carolina Bell 3, Dakota Gross 3, Grace Lewis 2
Assists: Dakota Gross 13
Record: Louisville 4-1
---
8th Grade (8/25): Louisville 25-25, Carrollton 17-22
Kills: Chloe Miller 3
Digs: Addy Campbell 3, Mira Lewis 3
Aces: Anna Sirohman 4
Block Points: Rylee Sells 1, Acy Thorone 1
Assists: Belle Burkhart 6
---
7th Grade (8/25): Louisville 16-25-25, Carrollton 25-23-18
Top Servers: Dakota Gross 8, Leah Claugus 7, Carolina Bell 6, Katelynn Miller 6
Top Hitter: Leah Claugus 5
---
Donate to Leopard Nation
---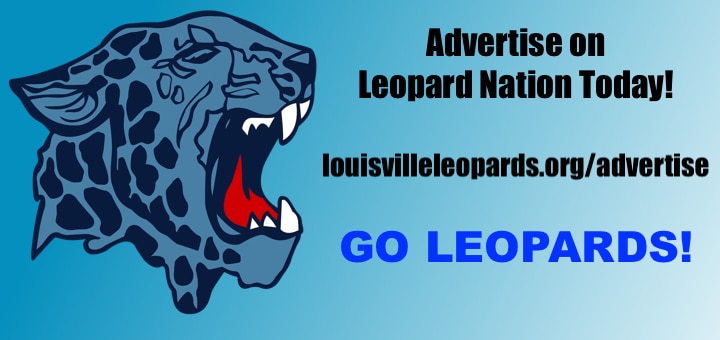 Don't forget to Subscribe to Our Posts for Free