Ralston Earns Medalist as Louisville Wins Warren JFK Invitational – Girls Golf
Louisville – 343 (1st Out of 19)
<<< Previous Tri Vs. Fairless/Lake | Girls Golf Schedule | Next Match Vs. Northwest >>>
The Louisville Leopards Girls Golf Team competed at the Warren JFK Invitational Monday at Trumbull Country Club in Warren. The Lady Leopards shot 343 as a team to take first place as a team well ahead of all of the other 18 competing teams.
Team Results | Individual Results
---
---
Ralston Medalist and Davis Runner-Up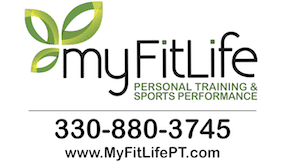 Louisville senior Alexis Ralston shot a tournament best 79 to earn individual medalist for the invitational. Ralston tied Boardman's Madison Murphy with a front nine low score of 39 and finished with a 40 on the back nine to claim medalist by a single stroke.
Fellow Leopard senior Abby Davis tied Murphy for individual runner-up by posting an 80. She shot 43 on the front nine before carding a tournament best 37 on the back nine 9 in taking second.
---
Lady Leopards Finish with 3 in the Top 5
Louisville senior Erin Strouse shot 47 on the front nine before rallying with a 38 on the back nine to tie Southington's Bella Woods for fifth place individually with 85. Both golfers finished a single stroke behind St. Vincent-St. Mary's Raygan Hoover who claimed fourth individually.
Sophomore Peyton Biery rounded out the Lady Leopards scoring by tallying a 99 to tie for 25th. Senior Lauren L'Amoreaux also shot 113 to claim 57th against a field of 86 total golfers.
---
Louisville Runner-Up Boardman by 26 Strokes
Louisville finished 26 strokes ahead of tournament runner-up Boardman who shot 369 as a team. The Highland Hornets also took third with a team score of 377 and the Hudson Explorers came in fourth with a team tally of 382.
This is the third time the Lady Leopards have competed at the Warren JFK Invitational. Louisville placed fifth at the invite in 2019 and seventh in 2018.
<<< Previous 2019 | Warren JFK Invitational
---
Lady Leopards Send Out Vlacovsky On Top
Louisville's Girls Golf Team didn't disappoint in their final competition under the helm of Head Coach Michele Vlacovsky Monday. Vlacovsky accepted the position of Assistant Coach of Northwood University's Men and Women's Golf programs and will start her new venture sometime this week.
Vlacovsky took over the Lady Leopards program in 2019 after a 5-year run by Ted Cahill, who compiled the most wins in team history during that stretch. Vlacovsky finishes 39-4 overall highlighted by the team's first undefeated season in 2020. She also led Louisville to their first ever DI District Title and helped them punch their first ever trip to the state tournament in 2020.
---
Leopards 343 (1st Out of 19)
| | | | | |
| --- | --- | --- | --- | --- |
| Rank | Individual | Front | Back | Score |
| 1 | Alexis Ralston | 39 | 40 | 79 |
| 2 | Abby Davis | 43 | 37 | 80 |
| 5 | Erin Strouse | 47 | 38 | 85 |
| 25 | Peyton Biery | 53 | 46 | 99 |
| 57 | Lauren L'Amoreaux | 57 | 56 | 113 |
---
Donate to Leopard Nation
---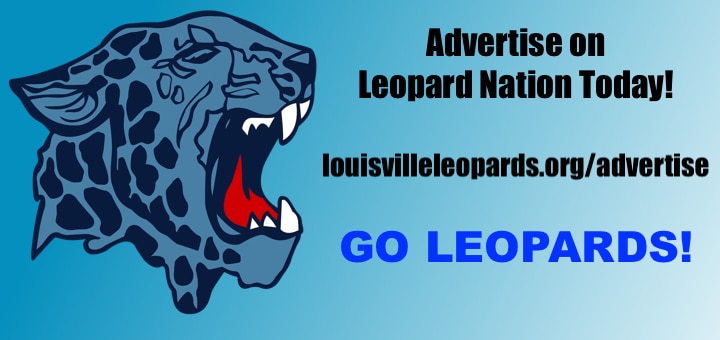 Don't forget to Subscribe to Our Posts for Free
---
Warren JFK Invitational Team Results
| | | |
| --- | --- | --- |
| Place | Team | Score |
| 1st | Louisville Leopards | 343 |
| 2nd | Boardman Spartans | 369 |
| 3rd | Highland Hornets | 377 |
| 4th | Hudson Explorers | 382 |
| 5th | Canfield Red Cardinals | 390 |
| 6th | St. Vincent-St. Mary Fighting Irish | 394 |
| 7th | Chardon Hilltoppers | 399 |
| 8th | Southeast Pirates | 401 |
| 9th | Ursuline Fighting Irish | 419 |
| 10th | Howland Tigers | 432 |
| 11th | Columbiana Clippers | 437 |
| 12th | Austintown Fitch Falcons | 444 |
| 13th | Archbishop Hoban Knights | 446 |
| 14th | Canfield (Black Cardinals | 452 |
| 15th | Lakeview Bulldogs | 466 |
| 16th | Poland Seminary Bulldogs | 479 |
| 17th | Akron Firestone Falcons | 487 |
| 19th | Southington Blue Knights | 0 |
| 18th | John F. Kennedy Eagles | 0 |
Warren JFK Invitational Individual Results
Rank
Individual
Team
Grade
F
B
Score
1
Alexis Ralston
Louisville
0
39
40
79
2
Abby Davis
Louisville
0
43
37
80
Madison Murphy
Boardman
0
39
41
80
4
Raygan Hoover
SVSM
10
43
41
84
5
Erin Strouse
Louisville
0
47
38
85
Bella Woods
Southington
11
46
39
85
7
Madolyn Kost
Hoban
10
44
42
86
8
Jocelyn Gaggiani
Chardon
10
39
49
88
Alaina Goldstein
Southeast
12
44
44
88
10
Jackie Kinnick
Canfield red
12
41
48
89
Madison Barnes
Highland
12
46
43
89
Julia Van Bokkelen
Hudson
9
46
43
89
13
Noel Hammar
Boardman
0
45
45
90
14
Emily Groh
Highland
12
45
46
91
Avery Albright
Highland
9
46
45
91
16
Jocelyn Zhao
Canfield red
11
48
44
92
Lyndsie Sharp
Chardon
12
45
47
92
18
Jules Dunlap
SVSM
12
47
46
93
19
Gracie Westover
Southeast
10
47
47
94
20
Alexandria Vardon
Firestone
10
50
46
96
Moira Ackerman
Hudson
12
49
47
96
22
Sophia Yurich
Poland Seminary
12
47
50
97
23
Kelly Emmendorfer
Hudson
11
50
48
98
Daniella Patrone
Ursuline
11
49
49
98
25
Chloe Brewster
Chardon
11
53
46
99
Julia Kuss
Hudson
11
51
48
99
Samantha Calderone
John F. Kennedy
11
51
48
99
Peyton Biery
Louisville
0
53
46
99
Zoey Fick-Mills
Boardman
0
48
51
99
30
Emily Choleva
Boardman
0
52
48
100
31
Bailey Ulrich
Howland
12
49
52
101
32
Paige Keller
Canfield red
12
53
49
102
Ella Swartz
Howland
12
51
51
102
34
Caiden Smith
Austintown-Fitch
11
54
49
103
Cadence Elford
Canfield black
09
50
53
103
Sophia Rivera
Boardman
52
51
103
37
Olivia Lindley
Hudson
11
54
50
104
38
Cammille Hagan
Austintown-Fitch
12
55
50
105
Taylor Blazek
Southeast
09
50
55
105
Tanner Schade
Ursuline
12
50
55
105
41
Amanda Pan
Columbiana
12
57
49
106
Elizabeth Chester
Highland
9
54
52
106
43
Olivia See
Canfield red
12
55
52
107
44
Averi Mazei
Columbiana
11
58
50
108
Reese Latta
SVSM
10
53
55
108
Madalyn Rauzan
Ursuline
11
55
53
108
Ava Wirtz
Ursuline
12
58
50
108
48
Ellie Jackson
Columbiana
9
54
55
109
Mia Ross
SVSM
10
58
51
109
Nickki Williams
Southington
11
54
55
109
51
Raegan Schick
Lakeview
12
57
53
110
Cassie Klotz
Lakeview
9
56
54
110
53
Elizabeth Keller
Canfield black
12
53
58
111
Lane Shannon
Hoban
10
56
55
111
Josie Bishara
Ursuline
10
52
59
111
56
Andrea Johnson
SVSM
12
57
55
112
57
Jensen Sahli
Austintown-Fitch
12
60
53
113
Taylor Morrone
Canfield red
10
57
56
113
Courtney Williams
Canfield black
10
59
54
113
Jane Bronson
Howland
10
55
58
113
Lauren L'Amoreaux
Louisville
0
57
56
113
62
Katrina Patrick
Columbiana
11
55
59
114
Cassie Spaite
Columbiana
12
55
59
114
Skylar Werschey
Southeast
10
55
59
114
65
Mia Walters
Howland
10
54
62
116
66
Kendall Sprutte
Highland
9
60
57
117
Isabella Shuster
Lakeview
12
64
53
117
68
Gabby Walland
Chardon
9
59
61
120
Becca Reed
Hoban
12
64
56
120
70
Gianna Panzott
Austintown-Fitch
12
65
58
123
Abbie Pantea
Firestone
9
63
60
123
Gia DelBono
Howland
12
59
64
123
73
Faith Kilfoyle
Chardon
11
63
61
124
74
Sydney Callahan
Austintown-Fitch
11
66
59
125
Ashlyn Elford
Canfield black
10
61
64
125
Nina Gordan
Poland Seminary
10
61
64
125
77
Olivia Zura
Poland Seminary
9
59
68
127
78
Ava Milligan
Canfield black
09
65
63
128
79
Sammi Hessel
Hoban
10
65
64
129
Teagan Pierce
Lakeview
12
64
65
129
81
Kylie Kapics
Poland Seminary
10
66
64
130
82
Paige Swaney
Firestone
9
68
64
132
83
Annie Fuhrer
Hoban
10
67
66
133
84
Xyia West
Firestone
9
67
69
136
85
Katelyn Roberts
Poland Seminary
10
67
71
138
86
Hallie Von Gunten
Firestone
12
72
71
143