Leopards Bring Home 3rd Regional Title Since 2010
DI Youngstown Regional Meet Results
---
---
Boys – Louisville 125 (1st Out of 24)
<<< DI GlenOak District | Boys Cross Country Schedule | DI State Meet >>>
The Louisville Leopards Boys Cross Country Team continued their dominance in claiming their first regional championship since 2015. Louisville scored 125 points to finish well ahead of regional runner-up Lakewood St. Edward who tallied 150 points.
---
Adams Finishes as Regional Runner-Up
Senior Colby Adams ran a team best 16:41.6 to finish as individual regional runner-up. Adams came in 10.3 seconds behind individual champion junior Thomas Rice (GlenOak), who crossed the finish line first in 16:31.3.
Senior Owen Pukys clocked in at 17:03.0 to place sixth individually for the Leopards in scoring 5 points. Other top finishers for Louisville included seniors Bobby Ganser (17:20.1) who came in 16th with 15 points, Stephen Ulrich (18:08.8) who finished 59th with 48 points, and Sam Chlebeck (18:16.5) who took 67th with 55 points.
Other Leopard runners included senior Calvin Kiko who finished 151st and sophomore Grant Brown who came in 153rd.
---
Four Stark County Teams Qualify for State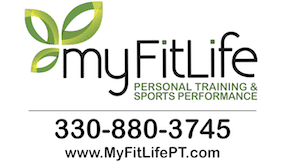 Three other Stark County teams qualified for the state meet other than Louisville. They included the Jackson Polar Bears (162 points) who placed third, the Perry Panthers (172 points) who finished fourth, and the GlenOak Golden Eagles (201st) who was the final team to qualify for state in eighth place.
Other state qualifying teams from the Youngstown Regional included Lakewood St. Edward Eagles (150 points) in second, the Medina Battling Bees (180 Points) in fifth, the St. Ignatius Wildcats (197 points) in sixth, and the Mentor Cardinals (197 points) in seventh.
---
Leopards Add to Their Dynasty
This is the third time Louisville has won a regional championship in Boys Cross Country. The Leopards last won a regional title in 2015 before taking fourth at the state meet, their second best finish at state all-time. Louisville also won their first regional championship in 2010, the year they brought home the first state title in school history in any sport.
This is the 12th time the Leopards have qualified for the state meet in team history with 11 of those appearances coming under the direction of Head Coach Bob Sudomir. Louisville also tied a school record by qualifying for state for the fourth consecutive season. The only other time LHS qualified for the state meet in four consecutive seasons was from 2007-2010. Similar to this year, that run ended with a district title and regional title as well. The Leopards will look to continue the pattern of the 2010 season when they compete for a state championship next Saturday at Fortress Obetz.
UP NEXT: The Leopards will next compete at the DI State Meet on Saturday, October 6. The Boys DI Race begins at 4:00 PM from Fortress Obetz.
COVER PHOTO BY THE LOUISVILLE HERALD
---
Barker Qualifies for State Meet
<<< DI GlenOak District | Girls Cross Country Schedule | DI State Meet >>>
Louisville senior Camryn Barker finished in 18th place individually with a time of 20:36.3. With that result, Barker qualifies for the DI State Meet next week at Fortress Obetz. All runners who finished in the top 32 qualified for the state meet along with the top eight teams from the DI Yougnstown Regional. Barker had the eighth best time of the 13 individual runners who advanced.
Senior Bailey Menegay finished her high school career by placing 116th against a field of 182 individual Division I Regional girls cross country runners. Menegay clocked in with a time of 22:29.6.
UP NEXT: Barker will next run at the DI State Meet on Saturday, October 6. The Girls DI Race begins at 3:00 PM from Fortress Obetz.