Leopards Take 4th at State, Adams & Ganser All-Ohio – Cross Country
Louisville 172 (4th Out of 20)
<<< DI Youngstown Regional | Boys Cross Country Schedule
The Louisville Leopards Boys Cross Country Team competed at the DI State Championship Meet Saturday at Fortress Obetz in Obetz, Ohio. Louisville finished with 172 points as a team to place fourth in the state out of 20 competing Division I teams. The Leopards fourth place finish is their best since also placing fourth at state in 2015. Only the 2010 state title team has fared better at the state meet.
DI Boys State Cross Country Meet Results 2021
---
Adams and Ganser Take All-Ohio Honors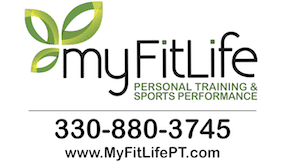 Senior Colby Adams came in seventh individually scoring 4 points with a team best time of 15:25.9 to lead Louisville. Adams beat out his regional run time by 1:15.7 and finished ahead of Youngstown Regional Champion Thomas Rice (GlenOak) by 8.2 seconds to clock in with the best time in Stark County. Only individual senior runner Luke Ondracek (Walsh Jesuit) finished with a better time at state amongst Boardman Regional runners coming in at 15:18.0
Fellow Leopard senior Bobby Ganser crossed the finish line in 15:38.6 to take 15th place individually in earning LHS 7 team points. Ganser improved upon his 16th place finish at the Youngstown Regional in which he clocked 17:20.1.
Adams and Ganser both claimed all-Ohio honors as a result of their efforts at the state meet.
---
Senior-Laden Leopards Finish Strong
Seniors Owen Pukys, Stephen Ulrich, and Sam Chlebeck rounded out the scoring for Louisville. Pukys (15:58.6) took 38th place individually with 22 team points. Ulrich (16:08.8) came in 59th with 40 team points. Chlebeck (17:04.8) claimed 137th place to score 99 team points.
Other Leopard runners included sophomore Grant Brown (17:27.6) who placed 155th and senior Calvin Kiko (17:38.5) who finished 162nd against a field of 178 individual Division I State runners.
---
Mason Takes DI Boys State Title
The Mason Comets didn't have an individual runner in the top 18, but still claimed the DI State Title as all five of their scoring runners finished in the top 56 individually. Mason finished with 106 points to blow by the competition, 38 points ahead of the next best score.
The Dublin Coffman Shamrocks were DI State Runner-Ups after edging the Hillard Davidson Wildcats by a single point 144-145. Hillard Davidson junior Connor Ackley was the individual runner-up for the meet with a time of 14:58.1, the best amongst any of the competing teams' runners. Senior William Zegarski from Little Miami was the DI Boys individual state champion finishing with a time of 14:39.9
Stark County shined bright as a whole producing three team state champions. The East Canton Hornets claimed the DIII boys crown, the Minerva Lions won the DII girls title, and the Marlington Dukes were the DII boys champions.
---
Barker Finishes Varsity Career at State
Lady Leopards lone state runner senior Camryn Barker placed 110th individually against a field of 183 Division I Girls state runners. She clocked in with a time of 19:56.7 beating her time of 20:36.3 at the Youngstown regional in Boardman a week ago.