Leopards Cast Aside Blue Devils 3-1 – Boys Soccer

Louisville 3, Tallmadge 1
<<< At New Philadelphia | Boys Soccer Schedule | Next At Lake >>>
The Louisville Leopards Boys Soccer Team scored a pair of second half goals to lift them past the visiting Tallmadge Blue Devils 3-1 Thursday Night at Louisville Leopards Stadium. With the victory, Louisville remains undefeated at 7-0-1 on the year.
Varsity Recap | Varsity Box Score | JV Recap | JV Box Score
---
Dillen and Adams Score in 2nd Half
Each team scored a goal in the opening half. The Leopards were the beneficiary of an own goal in the 14th minute and the Blue Devils knotted the game at 1-1 with 32 seconds to play before halftime.
Louisville broke the tie in the 48th minute when senior Brayden Mayle delivered a 30+ yard throw in from the left side line ahead to senior Drew Dillen who was a step ahead of the defender in the box. Dillen gained control and flushed it into the back of the net to put the Leopards in front 2-1 with 31:36 left in the game.
The Leopards added an insurance goal later on in the 57th minute. Senior Jacob Sanders pushed a 20 yard pass along the turf to fellow senior Brady Adams who remained just onside in the box. The pass froze the Tallmadge defense and Adams booted the ball off the left post and into the back of the net to put Louisville ahead 3-1 with 23:26 remaining in the contest.
---
Leopards Win 3rd Straight Vs. Blue Devils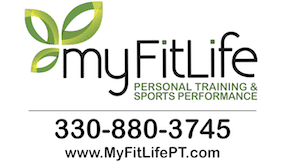 The Leopards have now defeated the Blue Devils in each of the past three seasons. Louisville is now 5-1-3 against Tallmadge all-time, which includes a 2-1-1 record when hosting the Blue Devils at Louisville Leopards Stadium.
<<< Previous 2022 | Tallmadge All-Time Series
UP NEXT: The Louisville Leopards Boys Soccer Team will next travel to take on the Lake Blue Streaks on Saturday, September 16. JV will begin at 10:00 AM with Varsity following at 11:30 AM.
Full Game Broadcast Courtesy of Straggat Media Network.
---
JV: Louisville 5, Tallmadge 1
The Leopards JV defeated the visiting Blue Devils 5-1 Thursday Evening at the Louisville High School Soccer Field. With the win, Louisville JV evens its record at 3-3-1 on the season.
Freshman Cale Lindner scored a pair of goals and added an assist to lead the Leopards. Lindner converted a penalty kick for the only goal of the opening half. Lindner provided an assist for freshman Griffin Hess' goal and Hess in return assisted Lindner on his second goal that put Louisville in front 5-0.
Junior Will Pochubay and freshman Noah Papai also scored in the second half. Freshman Jax Lindner provided the assist on Pochubay's goal.
Tallmadge broke the shutout late with a penalty kick.
---
Donate to Leopard Nation
---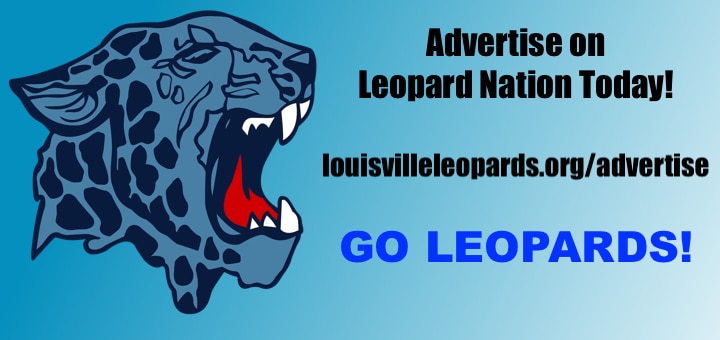 Don't forget to Subscribe to Our Posts for Free
---
Louisville Vs. Tallmadge Boys Varsity Soccer Box Score
LEOPARDS 3, BLUE DEVILS 1
Team 1-2–TOTAL
Tallmadge 1-0–01
Louisville 1-2–03
1st Half
LOUISVILLE – Own Goal | LHS 1, THS 0, 26:07
TALLMADGE – | LHS 1, THS 1, 0:32
2nd Half
LOUISVILLE – Drew Dillen (Brayden Mayle) | LHS 2, THS 1, 31:36
LOUISVILLE – Brady Adams (Jacob Sanders) | LHS 3, THS 1, 23:26
Records: Louisville 7-0-1, Tallmadge 6-3-1
---
Louisville Vs. Tallmadge Boys JV Soccer Box Score
LEOPARDS 5, BLUE DEVILS 1
Team 1-2–TOTAL
Tallmadge 0-1–01
Louisville 1-4–05
1st Half
LOUISVILLE – Cale Lindner PK | LHS 1, THS 0
2nd Half
LOUISVILLE – Will Pochubay (Jax Lindner) | LHS 2, THS 0
LOUISVILLE – Griffin Hess (Cale Lindner) | LHS 3, THS 0
LOUISVILLE – Noah Papai | LHS 4, THS 0
LOUISVILLE – Cale Lindner (Griffin Hess) | LHS 5, THS 0
TALLMADGE – PK | LHS 5, THS 1
Records: Louisville 3-3-1