Louisville Remains Undefeated After 1-1 Tie at Lake – Boys Soccer

Louisville 1, Lake 1
<<< Previous Vs. Tallmadge | Boys Soccer Schedule | Next At Stow >>>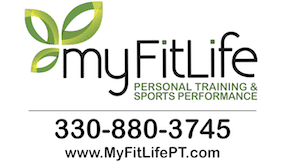 The Louisville Leopards Boys Soccer Team tied the host Lake Blue Streaks 1-1 Saturday at Blue Streaks Stadium. With the draw, Louisville remains undefeated at 7-0-2 on the season.
Varsity Recap | Varsity Box Score | JV Recap | JV Box Score
---
---
Riley Scores Lone Leopards Goal
Senior Caleb Riley broke the ice with a first half goal via an assist from fellow senior Brady Adams. The goal gave the Leopards the early 1-0 advantage.
The Blue Streaks would knot the game at 1-1 in the opening half on a penalty kick. Neither team scored throughout the remainder of the game and the game ended in a draw.
---
Louisville's Fourth Tie With Lake
Louisville has never defeated Lake in 15 meetings between the two LHS schools. The Leopards are 0-11-4 all-time against the Blue Streaks which includes a 0-5-3 record when playing at Lake in the series.
Louisville tied the Blue Streaks at home 1-1 in 2016. The two teams also played to a draw at Lake 2-2 in 2019 and 1-1 in 2021.
UP NEXT: The Louisville Leopards Boys Soccer Team will next travel to take on the Stow-Munroe Falls Bulldogs on Saturday, September 23. JV will begin at 5:00 PM and Varsity will follow around 7:00 PM.
Cover Photo By The Louisville Herald
---
JV: Louisville 3, Lake 0
The Leopards JV shutout the host Blue Steaks 3-0 Saturday Morning. With the victory, Louisville JV is now 4-3-1 on the season.
The two teams played to a 1-1 tie before the Leopards put three in the back of the net in the second half. Freshman Cale Lindner provided the assist for freshman Griffin Hess who tallied the games' first score. Lindner then scored a goal of his own via an assist from junior Will Pochubay. In turn, Pochubay then netted his own goal to make it 3-0 off an assist from junior Adler LaScola.
---
Donate to Leopard Nation
---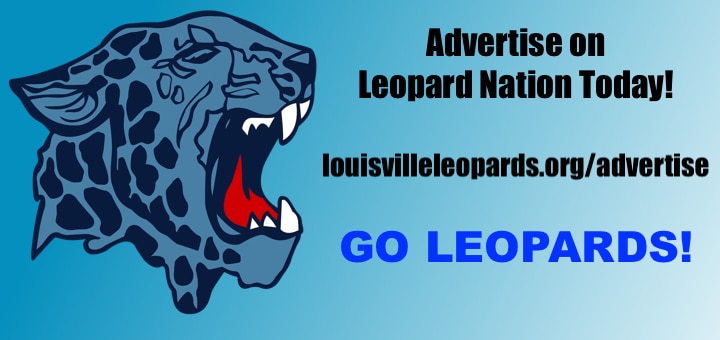 Don't forget to Subscribe to Our Posts for Free
---
Louisville At Lake Boys Varsity Soccer Box Score
LEOPARDS 1, BLUE STREAKS 1
Team 1-2–TOTAL
Louisville 1-0–01
Lake 1-0–01
1st Half
LOUISVILLE – Caleb Riley (Brady Adams) | LOUISVILLE 1, LAKE 0
LAKE – PK | LOUISVILLE 1, LAKE 1
2nd Half
NO SCORING
Records: Louisville 7-0-2, Lake 1-4-1
---
Louisville At Lake Boys JV Soccer Box Score
LEOPARDS 3, BLUE STREAKS 0
Team 1-2–TOTAL
Louisville 0-3–03
Lake 0-0–00
1st Half
NO SCORING
2nd Half
LOUISVILLE – Griffin Hess (Cale Lindner) | LOUISVILLE 1, LAKE 0
LOUISVILLE – Cale Lindner (Will Pochubay) | LOUISVILLE 2, LAKE 0
LOUISVILLE – Will Pochubay (Adler LaScola) | LOUISVILLE 3, LAKE 0
Records: Louisville 7-0-2, Lake 1-4-1