Louisville Freshman Fall to Lake 29-6 – Freshman Football

Lake 29, Louisville 6
<<< Walsh Jesuit | Football Schedule | At Perry >>>
The Louisville Leopards Freshman Football fell to the visiting Lake Blue Streaks 29-6 Thursday Evening at Louisville Leopards Stadium. With the loss, Louisville drops to 0-3 on the season.
---
---
Mayle Finds Dougherty for Only Leopard Score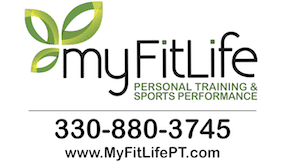 Quarterback Caleb Mayle threw a 40 yard touchdown pass to Colton Dougherty for the Leopards only score. That touchdown connection cut the Lake to 16-6 with 3:07 left to play in the second quarter.
The Blue Streaks would score 13 unanswered points in response adding a touchdown in the second and third quarters before cruising to a 29-6 victory.
UP NEXT: The Leopard Freshman will next travel to take on the Perry Panthers on Thursday, September 21. Game time is set for 5:00 PM from Wakefield Stadium.
---
Donate to Leopard Nation
---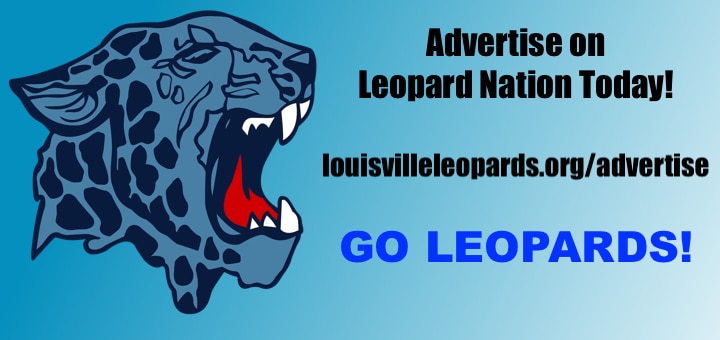 ---
Louisville Football Game Statistics
Scoring Summary
BLUE STREAK 22, LEOPARDS 6, HALFTIME
Team 1-2-3-4–TOTAL
Lake 8-14-7-0–29
Louisville 0-6-0-0–06
1st Quarter
LAKE – #12 27 Yard Run (#33 Pass from #12) | LOUISVILLE 0, LAKE 8, 4:26
2nd Quarter
LAKE – #11 30 Yard Pass from #12 (#12 RUN) | LOUISVILLE 0, LAKE 16, 7:14
LOUISVILLE – Colton Dougherty 40 Yard Pass from Caleb Mayle (Run Failed) | LOUISVILLE 6, LAKE 16, 3:07
LAKE – #7 42 Yard Pass from #12 (Kick Blocked) | LOUISVILLE 6, LAKE 22, 1:37
3rd Quarter
LAKE – #12 45 Yard Run (#48 Kick) | LOUISVILLE 6, LAKE 29, 6:39
4th Quarter
NO SCORING
Records: Louisville 0-3