1 Win Louisville Gives 1 Loss Fitch All it Can Handle – Volleyball

Austintown Fitch 25-25-22-21-15, Louisville 18-19-25-25-12
<<< Previous Vs. New Philadelphia | Volleyball Schedule | Next At Tuslaw >>>
The Louisville Leopards Varsity Volleyball Team nearly rallied from two sets down to upset the heavily favored host Austintown Fitch Falcons in five sets Wednesday Night at Austintown Fitch High School. Louisville fell to Fitch in the end 18-25, 19-25, 25-22, 25-21, 12-15 to drop to 1-14 on the year.
---
Kardohely Records Match High 21 Digs for LHS
The Lady Leopards' offense went through junior setter Addison Burick who finished with a team high 34 assists. Junior outside hitter Brooke Haren also threw down a team leading 13 kills and freshman outside hitter Addy Campbell led Louisville at the serving line with six aces.
The Leopards defense was led once again by senior defensive specialist/libero Kaitlyn Kardohely who recorded a match high 21 digs. Senior middle hitter Alexis Jobe also registered six blocks on the front line for Louisville.
---
Jourdan and Roby Lead Falcons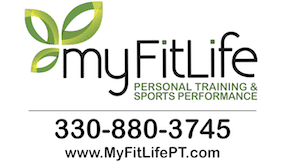 Austintown Fitch (11-1) was led by Jocelyn Jourdan who finished with a match best 32 kills on offense to go along 15 digs on defense. Afton Roby was the top server for the match recording 20 service points and eight aces. Roby also had seven kills and three blocks for the Lady Falcons.
Rylie Simons finished with a match leading 45 assists and 13 digs. Kylie Folkwein also recorded 14 digs to go along with six aces at the serving line for Austintown.
---
Louisville Vs. Austintown Fitch Volleyball History
The Lady Leopards have now dropped four of their last five matches against the Lady Falcons including the last two played at Austintown Fitch High School. Louisville is now 3-6 all-time against the Falcons in records dating back to their first known meeting in 1996. This includes a 1-2 record when playing at Fitch in the series.
This is the third time the Lady Leopards and Lady Falcons have played to five sets in their last four meetings. Austintown Fitch has been the victor in all three of those five-set matchups.
UP NEXT: The Lady Leopards will next travel to take on the Tuslaw Mustangs on Monday, September 26. JV will begin at 6:00 PM and Varsity will follow around 7:00 PM.
---
Donate to Leopard Nation
---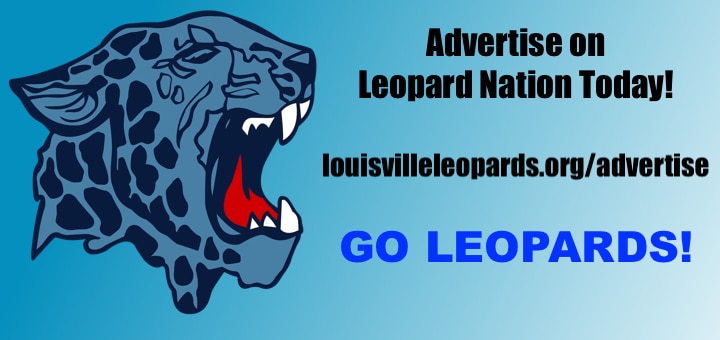 Don't forget to Subscribe to Our Posts for Free