Louisville Takes 8th at Congress Lake Invite – Boys Golf
Louisville 344 (8th Out of 22)
<<< Previous Vs. Sandy Valley | Boys Golf Schedule | Next At Akron Springfield >>>
The Louisville Leopards Boys Golf Team competed at the Congress Lake Invitational Tournament Monday at Congress Lake Country Club in Hartville. Louisville shot 344 as a team to place eighth out of 22 competing teams.
Photo Gallery | Louisville Scores | Team Scores | Individual Scores
---
Mayle Leads Leopards With Team Low 81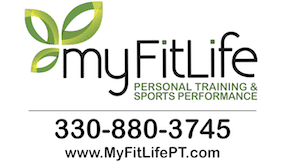 Junior Jack Mayle shot a team low 10 over par 81 to lead the Leopards. He shot a 44 on the front nine before tallying a team best 37 on the back nine to tie for 13th place individually.
Fellow junior Zach Root finished just behind Mayle in shooting 11 over par 82 to tie for 17th place on the leaderboard. Root shot a team low 42 on the front nine before finishing with a 40 on the back nine.
Other Louisville scorers included senior golfers Caleb Harsh and Sam Karcher. Harsh shot 17 over par 88 to place 41st and Karcher shot 22 over par 93 to come in 61st. Junior Cole Miller also tallied 25 over par 96 to take 79th against a field of 110 golfers.
"Pin placements were tough and the greens were lightning fast. Somebody must have upset the greenskeeper. Great course, just had our number today."

– Head Coach Mike McFerren
---
Hoban Runs Away with Team Title
The Archbishop Hoban Knights proved once again that they are a state championship contender this year with another dominate tournament performance. The Knights shot 10 over par 294 as a team to take first place, 29 strokes ahead of the second place St. Ignatius Wildcats. The Wildcats were the team runner-up with 323 and the Stow-Munroe Falls Bulldogs shot 331 to take third.
Hoban swept the two spots on the individual leaderboard and finished with four golfers in the top six. Knights senior Nolan Haynes shot a tournament best 34 on both the front nine and the back nine to finish as the medalist with a tournament low 3 under par 68. Hoban junior Jack Vojtko also shot 1 over par 72 to finish as the individual runner-up. North Canton Hoover sophomore Daniel Gambone also shot 3 over par 74 to take third.
"Rough day at the office, but much better than two years ago when we came in dead last with a 400. Only a couple shots per guy away from a top five finish against a tough field."

– Head Coach Mike McFerren
<<< Previous 2021 | Lake Invitational
---
Congress Lake Invite Photo Gallery
---
Congress Lake Invite Louisville Results
| | | | | | |
| --- | --- | --- | --- | --- | --- |
| Rank | Golfer | Out | In | Total | Par |
| 13 | Jack Mayle | 44 | 37 | 81 | +10 |
| 17 | Zach Root | 42 | 40 | 82 | +11 |
| 41 | Caleb Harsh | 45 | 43 | 88 | +17 |
| 61 | Sam Karcher | 48 | 45 | 93 | +22 |
| 79 | Cole Miller | 49 | 47 | 96 | +25 |
---
Congress Lake Invite Team Results
| | | | |
| --- | --- | --- | --- |
| Place | Team | Score | Par |
| 1 | Archbishop Hoban Knights | 294 | +10 |
| 2 | St Ignatius Wildcats | 323 | +39 |
| 3 | Stow-Munroe Bulldogs | 331 | +47 |
| 4 | Highland Hornets | 335 | +51 |
| 5 | North Canton Hoover Vikings | 335 | +51 |
| 6 | Green Bulldogs | 339 | +55 |
| 7 | St. Edward Eagles | 340 | +56 |
| 8 | Louisville Leopards | 344 | +60 |
| 9 | Rocky River Pirates | 345 | +61 |
| 10 | North Royalton Bears | 348 | +64 |
| 11 | Olmsted Falls Bulldogs | 350 | +66 |
| 12 | Dover Tornadoes | 351 | +67 |
| 13 | Avon Lake Shoreman | 353 | +69 |
| 14 | Massillon Tigers | 353 | +69 |
| 15 | Lake Blue Streaks | 368 | +84 |
| 16 | West Branch Warriors | 371 | +87 |
| 17 | Brunswick Blue Devils | 374 | +90 |
| 18 | Wooster Generals | 377 | +93 |
| 19 | Solon Comets | 386 | +102 |
| 20 | Copley Indians | 388 | +104 |
| 21 | Perry Panthers | 392 | +108 |
| 22 | Canton Central Catholic Crusaders | 480 | +196 |
---
Congress Lake Invite Individual Results
| | | | | | | |
| --- | --- | --- | --- | --- | --- | --- |
| Rank | Team | Golfer | Out | In | Total | Par |
| 1 | Hoban | Nolan Haynes | 34 | 34 | 68 | -3 |
| 2 | Hoban | Jack Vojtko | 35 | 37 | 72 | +1 |
| 3 | Hoover | Daniel Gambone | 40 | 34 | 74 | +3 |
| 4 | Stow | Ben Skripac | 39 | 37 | 76 | +5 |
| 4 | Hoban | Braden Herstich | 39 | 37 | 76 | +5 |
| 6 | St. Ignatius | Braden Hilditch | 39 | 39 | 78 | +7 |
| 6 | Hoban | Chris Pollak | 44 | 34 | 78 | +7 |
| 6 | Highland | Ryan Przybysz | 37 | 41 | 78 | +7 |
| 9 | North Royalton | David Swab | 40 | 39 | 79 | +8 |
| 9 | Highland | Joey Kohmann | 45 | 34 | 79 | +8 |
| 11 | Olmsted Falls | Ben Scheeff | 41 | 39 | 80 | +9 |
| 11 | St. Ignatius | John Thompson | 38 | 42 | 80 | +9 |
| 13 | Dover | Jacob Hanner | 42 | 39 | 81 | +10 |
| 13 | Louisville | Jack Mayle | 44 | 37 | 81 | +10 |
| 13 | St. Edward | Jack Myslenski | 40 | 41 | 81 | +10 |
| 13 | Massilon | Trey Lautenschleger | 43 | 38 | 81 | +10 |
| 17 | Rocky River | Nick Tianello | 41 | 41 | 82 | +11 |
| 17 | Green | Kyle Smith | 40 | 42 | 82 | +11 |
| 17 | Green | Evan Raymond | 44 | 38 | 82 | +11 |
| 17 | Louisville | Zach Root | 42 | 40 | 82 | +11 |
| 17 | St. Ignatius | Charlie Medvin | 39 | 43 | 82 | +11 |
| 17 | Hoover | Mario Tortorella | 42 | 40 | 82 | +11 |
| 17 | Hoban | Jake Ryan | 43 | 39 | 82 | +11 |
| 17 | St. Edward | Luke Godlewski | 44 | 38 | 82 | +11 |
| 17 | Massilon | Brock Jenkins | 44 | 38 | 82 | +11 |
| 26 | Stow | Austin Wilhoit | 42 | 41 | 83 | +12 |
| 26 | Olmsted Falls | Dylan Sowers | 41 | 42 | 83 | +12 |
| 26 | Wooster | Jackson Readinger | 41 | 42 | 83 | +12 |
| 26 | St. Ignatius | Ethan Hughes | 41 | 42 | 83 | +12 |
| 26 | St. Ignatius | Frankie Adamo | 43 | 40 | 83 | +12 |
| 26 | Brunswick | Max Heilbrun | 40 | 43 | 83 | +12 |
| 26 | Avon Lake | Kyle Ritter | 43 | 40 | 83 | +12 |
| 33 | Rocky River | Luke Dietrich | 45 | 39 | 84 | +13 |
| 34 | Stow | Mitch Tyger | 42 | 44 | 86 | +15 |
| 34 | Stow | Eddie Norman | 45 | 41 | 86 | +15 |
| 34 | North Royalton | Brandon Jenkins | 43 | 43 | 86 | +15 |
| 34 | West Branch | Reed Williams | 42 | 44 | 86 | +15 |
| 34 | Avon Lake | Cole Cartwright | 45 | 41 | 86 | +15 |
| 39 | Green | Trez Cobb | 41 | 46 | 87 | +16 |
| 39 | St. Edward | John Hammond | 49 | 38 | 87 | +16 |
| 41 | Rocky River | Wes Bennett | 48 | 40 | 88 | +17 |
| 41 | Dover | Devon McGlothlin | 45 | 43 | 88 | +17 |
| 41 | Green | Grant Schlue | 46 | 42 | 88 | +17 |
| 41 | Louisville | Caleb Harsh | 45 | 43 | 88 | +17 |
| 41 | Highland | Nathan Sprutte | 49 | 39 | 88 | +17 |
| 46 | Lake | Shrock | 45 | 44 | 89 | +18 |
| 46 | Stow | Matt Kurtz | 45 | 44 | 89 | +18 |
| 46 | Dover | Zach Dale | 44 | 45 | 89 | +18 |
| 46 | Green | Silas Kirkpatrick | 47 | 42 | 89 | +18 |
| 46 | North Royalton | Aryan Ahlawat | 45 | 44 | 89 | +18 |
| 46 | Hoover | Riley Ellsworth | 48 | 41 | 89 | +18 |
| 46 | Highland | Drew Mamer | 45 | 44 | 89 | +18 |
| 53 | Lake | D Bontrager | 46 | 44 | 90 | +19 |
| 53 | Hoover | Will Bopp | 47 | 43 | 90 | +19 |
| 53 | St. Edward | Gavin Hunter | 45 | 45 | 90 | +19 |
| 53 | St. Edward | Tommy Patton | 47 | 43 | 90 | +19 |
| 57 | Rocky River | Dan Capka | 48 | 43 | 91 | +20 |
| 57 | Olmsted Falls | Cole Odon | 46 | 45 | 91 | +20 |
| 57 | Avon Lake | Ryan Harbour | 46 | 45 | 91 | +20 |
| 60 | Massilon | Robert Morgan | 48 | 44 | 92 | +21 |
| 61 | Lake | Suboticki | 48 | 45 | 93 | +22 |
| 61 | Dover | Chase Coyne | 47 | 46 | 93 | +22 |
| 61 | Louisville | Sam Karcher | 48 | 45 | 93 | +22 |
| 61 | Copley | Hudson Able | 49 | 44 | 93 | +22 |
| 61 | West Branch | Jaxon Robb | 46 | 47 | 93 | +22 |
| 61 | Avon Lake | Sam Murray | 46 | 47 | 93 | +22 |
| 67 | Rocky River | Owen Toole | 49 | 45 | 94 | +23 |
| 67 | North Royalton | Charlie Wilson | 50 | 44 | 94 | +23 |
| 67 | Perry | Tyler DeRoy | 50 | 44 | 94 | +23 |
| 67 | Copley | Colton Adair | 49 | 45 | 94 | +23 |
| 71 | North Royalton | Andrew Gold | 52 | 43 | 95 | +24 |
| 71 | Wooster | Sam Fleming | 55 | 40 | 95 | +24 |
| 71 | Brunswick | Tyler Yudess | 49 | 46 | 95 | +24 |
| 71 | Brunswick | Zach Barber | 44 | 51 | 95 | +24 |
| 71 | West Branch | Landon Wilson | 50 | 45 | 95 | +24 |
| 71 | Avon Lake | Nolan Clancy | 47 | 48 | 95 | +24 |
| 71 | Solon | Harry Deng | 51 | 44 | 95 | +24 |
| 71 | Solon | Matthew Contipelli | 52 | 43 | 95 | +24 |
| 79 | Lake | G Bontrager | 49 | 47 | 96 | +25 |
| 79 | Dover | Dylan Grewell | 48 | 48 | 96 | +25 |
| 79 | Olmsted Falls | Jake Platner | 52 | 44 | 96 | +25 |
| 79 | Louisville | Cole Miller | 49 | 47 | 96 | +25 |
| 83 | Lake | Barrett | 51 | 46 | 97 | +26 |
| 83 | Wooster | Ian Snode | 53 | 44 | 97 | +26 |
| 83 | Highland | Zach Butcher | 50 | 47 | 97 | +26 |
| 83 | West Branch | Lane Allison | 51 | 46 | 97 | +26 |
| 87 | Perry | Hayden Frazee | 48 | 50 | 98 | +27 |
| 87 | Copley | Sean Nguyen | 48 | 50 | 98 | +27 |
| 87 | Massilon | Owen Robinson | 51 | 47 | 98 | +27 |
| 87 | Solon | Jesse Rosner | 57 | 41 | 98 | +27 |
| 87 | Solon | Lucas Teorsky | 52 | 46 | 98 | +27 |
| 87 | Solon | Ryan Teorsky | 51 | 47 | 98 | +27 |
| 93 | Perry | William Willis | 51 | 48 | 99 | +28 |
| 94 | Central Catholic | Michael Duncan | 56 | 45 | 101 | +30 |
| 94 | Perry | Mason Mohr | 53 | 48 | 101 | +30 |
| 94 | Brunswick | Jayce Dye | 50 | 51 | 101 | +30 |
| 94 | Brunswick | Eric Carbone | 50 | 51 | 101 | +30 |
| 98 | Wooster | Grady Hahn | 48 | 54 | 102 | +31 |
| 99 | Copley | Andrew Whitis | 52 | 51 | 103 | +32 |
| 100 | Massilon | Aiden Koehler | 53 | 51 | 104 | +33 |
| 101 | Olmsted Falls | Peyton Katitus | 57 | 49 | 106 | +35 |
| 102 | Perry | Tyler Burkholder | 58 | 49 | 107 | +36 |
| 103 | Copley | Trent Hohman | 55 | 54 | 109 | +38 |
| 104 | Central Catholic | Anthony Duncan | 62 | 48 | 110 | +39 |
| 104 | West Branch | Brant Allison | 60 | 50 | 110 | +39 |
| 106 | Wooster | Dominic Tomassetti | 52 | 63 | 115 | +44 |
| 106 | Hoover | Carter Russell | 63 | 52 | 115 | +44 |
| 108 | Central Catholic | Ben Frank | 67 | 63 | 130 | +59 |
| 109 | Central Catholic | Dylan Bourquin | 67 | 72 | 139 | +68 |
| 110 | Central Catholic | Lance Vlacovsky | 73 | 74 | 147 | +76 |
---
Donate to Leopard Nation
---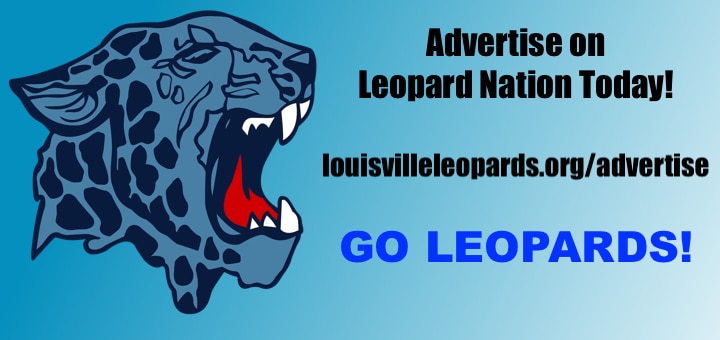 Don't forget to Subscribe to Our Posts for Free