Lady Leopards Fall to Marlington & Garaway in Tri-Match – Girls Golf
Marlington 168, Garaway 176, Louisville 195
<<< Previous Vs. West Branch | Girls Golf Schedule | Next Vs. Minerva >>>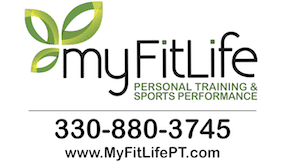 The Louisville Leopards Girls Golf Team challenge the Garaway Pirates and the host Marlington Dukes in a tri-match Tuesday at Tannenhauf Golf Club. Louisville fell to Marlington 168-195 and to Garaway 176-195 to drop to 2-3 on the year.
---
Wallace Cards Team Low for Lady Leopards
Junior Kylie Wallace shot a team best 9 over par 45 to lead the Lady Leopards. Other scorers for Louisville included junior Peyton Biery, junior Anna Myers, and freshman Natalie Warner who all tallied 50 each.
Rounding out the Leopard varsity team were senior Rachel Devins who shot 63 and junior Claire Hane who finished with 64.
---
Warner Earns Match Medalist for Marlington
Senior Marla Warner was the match medalist shooting 2 under par 34 to lead Marlington to victories over Garaway and Louisville. Sophomore Zoe Mort also shot even par 36 for the Lady Dukes.
Other scorers for Marlington included junior Kelsey Nieman who shot 46 and senior Becky Kuhlmann who tallied 52.
The Lady Dukes have now won four straight against the Lady Leopards dating back to 2017. Louisville still leads the all-time series 10-6, but now trails the series with Marlington 4-5 when playing at Tannenhauf Golf Club.
<<< Previous 2019 | Marlington All-Time Series
---
Miller Shoots Team Low to Lead Garaway
Junior Sammi Miller shot 4 over par 40 to lead Garaway. Rounding out the scoring for the Lady Pirates were junior Brooklyn Numbers with 42, junior Sydni Prysi with 46, and sophomore Cameryn Ianniello with 48.
Louisville is now 0-2 against Garaway all-time. Their only other meeting came just 12 days prior at Black Gold Golf Club. The Lady Pirates took that contest 176-195.
<<< Previous 2022 at Garaway | Garaway All-Time Series
UP NEXT:The Lady Leopards will next host the Minerva Lions on Tuesday, September 6. Tee-time is slated for 3:30 PM from Pleasant View Golf Club.
Cover Photo By The Louisville Herald
---
Varsity: Dukes 168, Pirates 176, Leopards 195
LEOPARDS: Kylie Wallace 45, Peyton Biery 50, Anna Myers 50, Natalie Warner 50, Rachel Devins 63, Claire Hane 64. TEAM TOTAL = 175
DUKES: Marla Warner 34, Zeo Mort 36, Kelsey Nieman 46, Becky Kuhlman 52, Mady Misch 58. TEAM TOTAL = 168
PIRATES: Sammi Miller 40, Brooklyn Numbers 42, Sydni Prysi 46, Cameryn Ianniello 48, Hannah Steiner 49, Olivia Immel 50. TEAM TOTAL = 176
---
Donate to Leopard Nation
---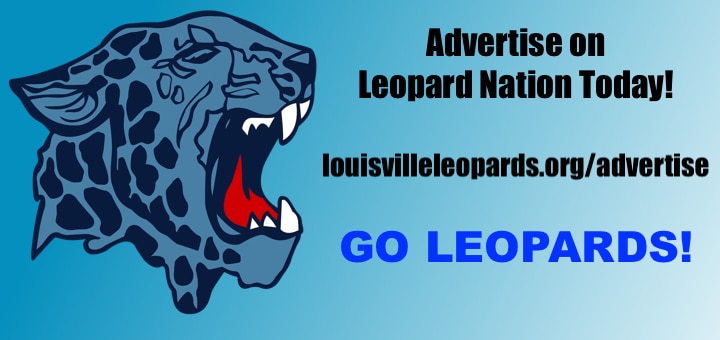 Don't forget to Subscribe to Our Posts for Free