Leopards Succumb to Bulldog Rally in 5 Sets – Volleyball

Stow-Munroe Falls 25-18-21-26-15, Louisville 21-25-25-24-9
<<< Previous GlenOak Quad | Volleyball Schedule | Next Vs. Dover >>>
The Louisville Leopards Varsity Volleyball Team fell to the visiting Stow-Munroe Falls Bulldogs in five sets 21-25, 25-18, 25-21, 24-26, 9-15 Tuesday Night at Louisville High School. With the loss, Louisville drops to 0-6 on the year.
---
Haren and Jobe Lead Louisville
Junior outside hitter Brooke Haren finished with a team leading 19 kills on offense and a team high 21 digs on defense to lead the Lady Leopards. Senior middle hitter Lexi Jobe also finished with a team best five solo blocks and 8 block assists on the front line for Louisville.
The offense was directed by junior setter Addison Burick who recorded 32 assists. Leading servers included freshman outside hitter Addy Campbell with six aces and sophomore setter/defensive specialist Madie ElFaye throwing in five aces.
---
Stow Takes Seesaw Fourth Set
The Leopards climbed back from a first set loss with back-to-back wins in the second and third sets to take their first lead of the season.
In the fourth set, Louisville used a 6-0 run to pull ahead 23-20 looking to close in on their first victory of the season. The run was capped off by back-to-back aces by ElFaye that drew a Bulldogs timeout. Out of the break, Stow answered with a 6-1 run to take the set 26-24.
---
Bulldogs Prevail in Fifth Set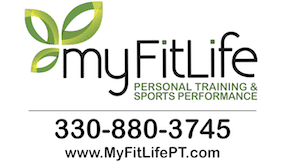 The Bulldogs fell behind early in the final set 4-2, but they soon flipped the script with a 4-0 run to take a 6-4 advantage. Stow would not trail the rest of the way.
The turning point in the set came after the Leopards scored back-to-back points to cut the Stow advantage to 9-8. A Louisville block landed near the out of bounds line on the other side of the net near the Bulldog bench. The point was originally awarded to Stow and then changed to the Leopards knotting the game at 9-9. After some discussion, the call was reversed once more giving the Bulldogs the point and a 10-8 lead.
Stow seized the momentum swing and scored 6 of the final 7 points in the match to take the deciding final set 15-9.
Louisville is now 1-4 against Stow-Munroe Falls dating back to their first known meeting in the 2008 tournament. The Leopards lone victory over the Bulldogs came in the 2019 Jackson Tournament 25-18, 23-25, 25-18. This was the first ever matchup in the series played at Louisville High School.
<<< Previous 2021 | Stow All-Time Series
JV: Louisville W-31, Stow-Munroe Falls L-29
FRESHMAN: ??
UP NEXT: The Lady Leopards will next host the Dover Tornadoes on Thursday, September 8. Freshman will begin at 4:30 PM, JV will follow around 5:30 PM, and Varsity will take the court around 7:00 PM from Louisville High School.
---
Donate to Leopard Nation
---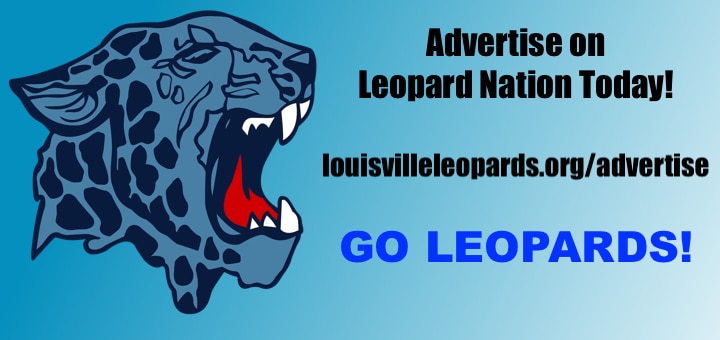 Don't forget to Subscribe to Our Posts for Free