Lady Leopards Blastoff Vs. Rockets 5-0 – Girls Soccer

Louisville 5, Streetsboro 0
<<< At West Branch | Girls Soccer Schedule | Next Vs. Central Catholic >>>
The Louisville Leopards Girls Soccer Team shutout the visiting Streetsboro Rockets 5-0 on a windy Saturday Afternoon at Louisville Leopards Stadium. With their sixth straight victory, Louisville improves to 9-2 on the season.
---
---
Five Different Leopards Score in Victory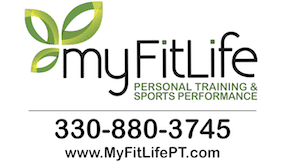 Five different Lady Leopards found the back of the net during their win over Streetsboro. Senior Natalie Lab broke the ice early on in the 8th minute scoring off an assist from junior Payton Allan. Allan then added a goal of her own just under 12 minutes later to put Louisville ahead 2-0.
The Lady Leopards increased their advantage to 3-0 later in the opening half. A free kick by senior Paige Folk found the foot of sophomore Alyssa Schillig who booted it into the back of the net with 4:13 to play before halftime.
Louisville continued to add to their total in the second half. Junior Reagan Biery scored on a penalty kick at the beginning of the 63rd minute. Later, junior Alissa Lingenhoel fired a shot from the left side of the box that deflected off the right post. Sophomore Sammi Beatty stormed in for the rebound and flushed the ball into the back of the net to make it 5-0 Lady Leopards with 7:35 remaining.
---
Mercier and Edgein Combine for Shutout
Junior goalkeeper Audrey Mercier and freshman goalkeeper Tristyn Edgein combined for the shutout in goal. Mercier held Streetsboro scoreless through the first 70 minutes of action before Louisville Head Coach Dale Mitchell pulled her to have Edgein finish out the final 10 minutes of action.
The Lady Leopards have now shutout the Lady Rockets in back-to-back seasons. Louisville won at Streetsboro 1-0 last season in their only other meeting. The Rockets are now 6-2-2 on the season with the loss.
<<< Previous 2022 | Streetsboro All-Time Series
UP NEXT: The Louisville Leopards Girls Soccer Team will next host the Canton Central Catholic Crusaders on Wednesday, September 27. JV will begin at 5:00 PM from the Louisville High School Soccer field and varsity will follow at 7:00 PM from Louisville Leopards Stadium.
Cover Photo By The Louisville Herald
Broadcast by Straggat Media Network
---
Stadium Camera Game Video
---
Donate to Leopard Nation
---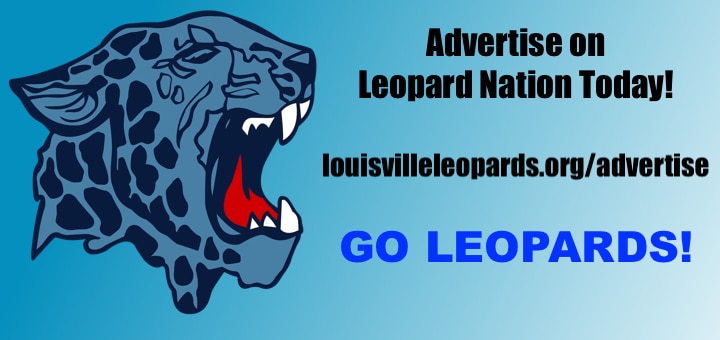 Don't forget to Subscribe to Our Posts for Free
---
Streetsboro at Louisville Girls Soccer Box Score
LEOPARDS 5, ROCKETS 0
Team 1-2–TOTAL
Streetsboro 0-0–00
Louisville 3-2–05
1st Half
LOUISVILLE – Natalie Lab (Payton Allan) | LHS 1, SHS 0, 32:45
LOUISVILLE – Payton Allan | LHS 2, SHS 0, 20:49
LOUISVILLE – Alyssa Schillig (Paige Folk) | LHS 3, SHS 0, 4:13
2nd Half
LOUISVILLE – Reagan Biery PK Goal | LHS 4, SHS 0, 17:57
LOUISVILLE – Sammi Beatty (Alissa Lingenhoel) | LHS 5, SHS 0, 7:35
Records: Louisville 9-2, Streetsboro 6-2-2