Denzer Homers Twice as Leopards Down Tigers 8-6 – Softball
Louisville 8, Massillon 6
<<< Previous 2021 At Green | Softball Schedule | Next At Hoban >>>
The Louisville Leopards Varsity Softball Team opened up the 2022 campaign with an 8-6 victory over the visiting Massillon Tigers Tuesday Evening at West Main Vet Clinic Field.
---
Denzer Smashes Two 2-Run Homers to Lead Leps
Sophomore third baseman Kenzi Denzer batted 3-for-4 and hit a pair of 2-run homers to lead the Lady Leopards. Denzer broke a scoreless deadlock with a 2-out, 2-run blast to center field in the bottom of the fourth. She then went back to center field with another 2-run dinger as part of a 6-run Louisville fifth inning that gave them a commanding 8-1 advantage.
Her second blast would prove to be the game-winner as the Lady Leopards would need most of their insurance runs to stave off a furious Tiger seventh inning rally.
---
Louisville Erupts for 6 Runs in the Fifth
Sophomore shortstop Matti Benson and sophomore center fielder Brooke Haren each got aboard via infield hits to lead off the bottom of the fifth. Junior second baseman Shelby Mayle followed with a sacrifice bunt to move the runners over as the heart of Louisville's lineup came to bat.
Senior first baseman Jenna Collins batted next and cracked a line drive single to left field scoring Benson. Then senior catcher Brooke Bendle jumped on a 2-0 pitch that also fell into left field for a 2-run single plating Haren and sophomore pinch-runner Paige Folk.
Denzer busted the game open with a 2-run homer in the next at-bat that also brought home courtesy runner Riley Walters.
The Leopard hit train continued as freshman left fielder Matti Adams socked the next pitch into center field for a double. Adams stole third on the next pitch and then came home via a sacrifice by junior pitcher Kendra Thomas to give LHS a commanding 8-1 lead.
---
Tigers Rally Falls Short in 7th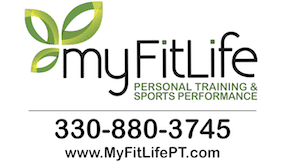 Louisville threatened to run-rule Massillon when they loaded the bases with two outs in the bottom of the sixth. However, the ducks were left on the pond when a strikeout ended the frame.
The Lady Tigers made things entertaining in the top of the seventh as they scored five runs with one out. Davis hit a 2-run double and Newman cracked a 3-run home run to cut the Leopard lead to 8-6.
Massillon put runners on the corners before a grounder to Benson at shortstop ended the contest.
---
Thomas Earns Victory in the Circle
Thomas pitched the first five innings, surrendered 1 run on 3 hits, and struck out 2 to earn the opening day victory for Louisville. Sophomore pitcher Katie Heath also struck out 2 in two innings of relief for the Lady Leopards.
Louisville out-hit Massillon 12-9 for the game. Along with Denzer, both Adams and Haren finished with a multi-hit game.
---
Louisville Has Now Won 8 Straight Vs. Massillon
The Lady Leopards have now won their last 8 meetings with the Tigers dating back to 2009. Louisville has also defeated Massillon 6 straight times at home.
The Leopards are now 22-9 against the Tigers all-time.
Newly hired Head Coach Kristen Miller celebrated victory in her varsity head coaching debut. Miller is the ninth different head coach of the Louisville Softball program since its inception in 1985.
<<< Previous 2021 At Massillon | Massillon All-Time Series
UP NEXT: The Lady Leopard will next travel to take on the Archbishop Hoban Knights on Wednesday, March 30 at 5:00 PM.
Cover Photo By The Louisville Herald
---
Donate to Leopard Nation
---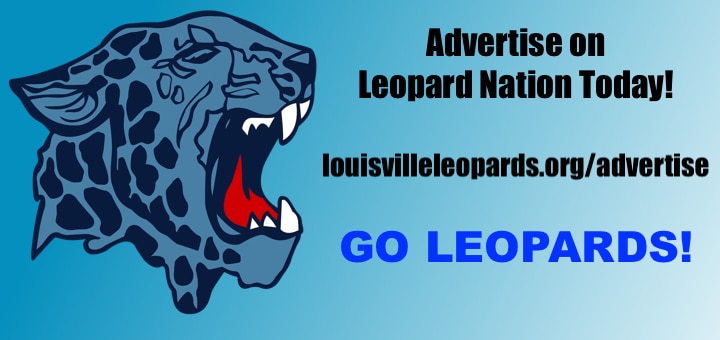 Don't forget to Subscribe to Our Posts for Free
---
VARSITY SOFTBALL BOX SCORE
LEOPARDS 8, TIGERS 6
Team 123-456-7–R-H-E
Massillon 000-010-5–6-9-0
Louisville 000-260-X–8-12-0
MASSILLON TIGERS SOFTBALL VARSITY BATTING STATS
| Lineup | AB | R | H | RBI | BB | SO |
| --- | --- | --- | --- | --- | --- | --- |
| Newman | 4 | 1 | 1 | 3 | 0 | 2 |
| Harper | 3 | 0 | 2 | 0 | 1 | 0 |
| Harrison | 4 | 0 | 0 | 0 | 0 | 1 |
| Chapman | 4 | 0 | 1 | 0 | 0 | 1 |
| Els | 3 | 0 | 1 | 0 | 1 | 0 |
| Simmons | 3 | 1 | 1 | 0 | 0 | 0 |
| Hawk | 2 | 1 | 1 | 0 | 0 | 0 |
| Duplain | 2 | 1 | 1 | 1 | 0 | 0 |
| Davis | 3 | 1 | 1 | 2 | 0 | 0 |
| Kolek | 0 | 1 | 0 | 0 | 0 | 0 |
| Bachtel | 0 | 0 | 0 | 0 | 0 | 0 |
| Focht | 0 | 0 | 0 | 0 | 0 | 0 |
| Bills | – | – | – | – | – | – |
| Dunn | – | – | – | – | – | – |
| Stark | – | – | – | – | – | – |
| Totals | 28 | 6 | 9 | 6 | 2 | 4 |
MASSILLON TIGERS SOFTBALL VARSITY PITCHING STATS
| Pitching | IP | #P | S% | H | R | ER | SO | BB | HR |
| --- | --- | --- | --- | --- | --- | --- | --- | --- | --- |
| Harper | 4.1 | 80 | .713 | 10 | 8 | 8 | 7 | 0 | 2 |
| Davis | 1.2 | 31 | .548 | 2 | 0 | 0 | 2 | 1 | 0 |
| Totals | 6.0 | 111 | .667 | 12 | 8 | 8 | 9 | 1 | 2 |
LOUISVILLE LEOPARDS SOFTBALL VARSITY BATTING STATS
| Lineup | AB | R | H | RBI | BB | SO |
| --- | --- | --- | --- | --- | --- | --- |
| Matti Benson | 3 | 1 | 1 | 0 | 0 | 1 |
| Brooke Haren | 4 | 1 | 2 | 0 | 0 | 0 |
| Shelby Mayle | 3 | 1 | 1 | 0 | 0 | 1 |
| Jenna Collins | 4 | 0 | 1 | 1 | 0 | 2 |
| Paige Folk | 0 | 1 | 0 | 0 | 0 | 0 |
| Brooke Brendle | 2 | 0 | 1 | 2 | 1 | 0 |
| Kenzi Denzer | 4 | 2 | 3 | 4 | 0 | 0 |
| Matti Adams | 4 | 1 | 2 | 0 | 0 | 2 |
| Kendra Thomas | 2 | 0 | 0 | 1 | 0 | 2 |
| Caitlin Thouvenin | 2 | 0 | 1 | 0 | 0 | 1 |
| Stevie Barrett | 0 | 0 | 0 | 0 | 0 | 0 |
| Olivia Mongiardo | 0 | 0 | 0 | 0 | 0 | 0 |
| Riley Walters | 0 | 1 | 0 | 0 | 0 | 0 |
| Katie Heath | – | – | – | – | – | – |
| Totals | 28 | 8 | 12 | 8 | 1 | 9 |
LOUISVILLE LEOPARDS SOFTBALL VARSITY PITCHING STATS
| Pitching | IP | #P | S% | H | R | ER | SO | BB | HR |
| --- | --- | --- | --- | --- | --- | --- | --- | --- | --- |
| Kendra Thomas | 5.0 | 55 | .600 | 3 | 1 | 1 | 2 | 0 | 0 |
| Katie Heath | 2.0 | 41 | .585 | 6 | 5 | 5 | 2 | 2 | 1 |
| Totals | 7.0 | 96 | .594 | 9 | 6 | 6 | 4 | 2 | 1 |
Records: Louisville 1-0