Louisville Undone By Hoban 4-Run Fourth – Softball
Archbishop Hoban 5, Louisville 1
<<< Previous Vs. Massillon | Softball Schedule | Next At Canfield >>>
The Louisville Leopards Varsity Softball Team fell on the road to the host Archbishop Hoban Knights Wednesday Evening in Akron. With the loss, Louisville drops to an even 1-1 on the young season.
Sophomore third baseman Kenzi Denzer batted 2-for-3 and drove in the Lady Leopards only run. Senior designated hitter Stevie Barrett and senior catcher Brooke Brendle also had hits for Louisville.
---
Denzer Drives Home Benson for Early Lead
Sophomore shortstop Matti Benson drew a 5-pitch walk to lead off the contest and then stole second on the next pitch. Sophomore center fielder Brooke Haren then laid down a sacrifice bunt to advance Benson to third.
Denzer followed with a pop fly single to plate Benson and give the Leopards an early 1-0 advantage.
---
Porter Strikes Out 8 to Lead Hoban
Junior starting pitcher Faith Porter worked 6 innings, surrendered 1 run on 4 hits, and struck out 8 to lead the Lady Knights.
Porter allowed a Louisville runner in every inning except the sixth inning, but the Leopards were unable to bring those runners home. LHS would leave seven runners stranded for the game, including runners on the corners to end the fourth inning.
---
Knights Take Command with 4-Run Fourth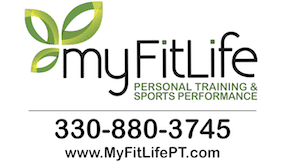 Junior center fielder Lacie Quarles 2-run single in the fourth inning brought home junior courtesy runner Mackenzie Wood and sophomore left fielder Taylor Gerring to put Hoban in front 3-1. The Knights added to their advantage when senior shortstop Ellie Hardman's base knock to left field plated Gerring to put them ahead 4-1.
Junior second baseman Kennedy Bray was also able to score on an error later in the inning to put Hoban in command 5-1. Earlier Bray drove in the Knights tying run in the bottom of the first. Her sacrifice fly to center field brought home Gerring to knot the game at 1-1.
---
Louisville Vs. Hoban Softball History
The Lady Leopards are now 1-3 against the Lady Knights all-time, which includes an 0-3 record when playing at Hoban. This was the first meeting between the two squads since 2011 when Louisville pounded Archbishop Hoban 26-3 in the five innings.
<<< Previous 2011 | Hoban All-Time Series
Cover Photo By The Louisville Herald
---
Donate to Leopard Nation
---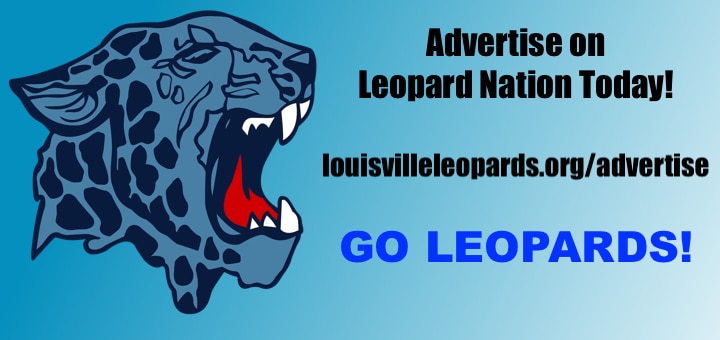 Don't forget to Subscribe to Our Posts for Free
---
VARSITY SOFTBALL BOX SCORE
KNIGHTS 5, LEOPARDS 1
Team 123-456-7–R-H-E
Louisville 100-000-0–1-4-4
Hoban 104-000-X–5-6-1
LOUISVILLE LEOPARDS SOFTBALL VARSITY BATTING STATS
| Lineup | AB | R | H | RBI | BB | SO |
| --- | --- | --- | --- | --- | --- | --- |
| Matti Benson | 2 | 1 | 0 | 0 | 2 | 1 |
| Brooke Haren | 3 | 0 | 0 | 0 | 0 | 1 |
| Kenzi Denzer | 3 | 0 | 2 | 1 | 0 | 1 |
| Jenna Collins | 2 | 0 | 0 | 0 | 0 | 0 |
| -Riley Walters | 1 | 0 | 0 | 0 | 0 | 1 |
| Brooke Brendle | 3 | 0 | 1 | 0 | 0 | 0 |
| Shelby Mayle | 2 | 0 | 0 | 0 | 0 | 0 |
| Matti Adams | 2 | 0 | 0 | 0 | 0 | 1 |
| Stevie Barrett | 3 | 0 | 1 | 0 | 0 | 1 |
| Caitlin Thouvenin | 2 | 0 | 0 | 0 | 0 | 2 |
| -Paige Folk | 1 | 0 | 0 | 0 | 0 | 1 |
| Olivia Mongiardo | 0 | 0 | 0 | 0 | 0 | 0 |
| Katie Heath | – | – | – | – | – | – |
| Kendra Thomas | – | – | – | – | – | – |
| Totals | 24 | 1 | 4 | 1 | 2 | 9 |
LOUISVILLE LEOPARDS SOFTBALL VARSITY PITCHING STATS
| Pitching | IP | #P | S% | H | R | ER | SO | BB | HR |
| --- | --- | --- | --- | --- | --- | --- | --- | --- | --- |
| Katie Heath | 2.0 | 45 | .578 | 4 | 5 | 4 | 1 | 2 | 0 |
| Kendra Thomas | 4.0 | 50 | .760 | 2 | 0 | 0 | 2 | 0 | 0 |
| Totals | 6.0 | 95 | .674 | 6 | 5 | 3 | 3 | 2 | 0 |
HOBAN KNIGHTS SOFTBALL VARSITY BATTING STATS
| Lineup | AB | R | H | RBI | BB | SO |
| --- | --- | --- | --- | --- | --- | --- |
| Taylor Gerring | 2 | 2 | 1 | 0 | 1 | 0 |
| Lacie Quarles | 3 | 1 | 1 | 2 | 0 | 0 |
| Kennedy Bray | 2 | 1 | 1 | 1 | 0 | 0 |
| Ellie Hardman | 3 | 0 | 1 | 1 | 0 | 1 |
| Sydney Conti | 3 | 0 | 0 | 0 | 0 | 0 |
| Nylah Durham | 3 | 0 | 0 | 0 | 0 | 0 |
| Lexi Hart | 3 | 0 | 2 | 0 | 0 | 0 |
| Robyn Ryan | 2 | 0 | 0 | 0 | 0 | 1 |
| -Giulia Scaglione | 1 | 0 | 0 | 0 | 0 | 1 |
| Faith Porter | 1 | 0 | 0 | 0 | 1 | 0 |
| -Briana Reid | 1 | 0 | 0 | 0 | 0 | 0 |
| Mackenzie Wood | 0 | 1 | 0 | 0 | 0 | 0 |
| Totals | 24 | 5 | 6 | 4 | 2 | 3 |
HOBAN KNIGHTS SOFTBALL VARSITY PITCHING STATS
| Pitching | IP | #P | S% | H | R | ER | SO | BB | HR |
| --- | --- | --- | --- | --- | --- | --- | --- | --- | --- |
| Faith Porter | 6.0 | 90 | .689 | 4 | 1 | 1 | 8 | 1 | 0 |
| Briana Reid | 1.0 | 16 | .688 | 0 | 0 | 0 | 1 | 1 | 0 |
| Totals | 7.0 | 106 | .689 | 4 | 1 | 1 | 9 | 2 | 0 |
Records: Hoban 2-0, Louisville 1-1