Louisville Wins at New Philadelphia in Opener – Boys Tennis
Louisville 4, New Philadelphia 1
<<< Previous 2021 At Green | Boys Tennis Schedule | Next At Massillon >>>
The Louisville Leopards Boys Tennis Team opened the season with a 4-1 road victory at New Philadelphia Monday.
---
---
Duskey Duo Blanks Opposition 6-0, 6-0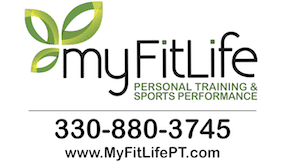 The #1 Leopards double team of Carter Duskey & Cole Duskey was perfect in their double bagel 6-0, 6-0 victory against the Quakers #1 duo of Mason Clarkson & Owen Ohl.
The #2 Louisville doubles team of Garett Holleran & Isaiah Gray was also dominate in their 6-0, 6-3 win over the New Philadelphia #2 combo of Trenton Huff & Hudson Osoborn.
---
Nieschwitz & Selby Capture Singles Wins for LHS
LHS singles winners included Riley Nieschwitz and Ben Selby who both won in straight sets. Nieschwitz defeated the Quakers' Jordi Kopp by a near perfect count of 6-0, 6-1 in #2 singles. Selby also defeated New Philadelphia's Vincent Henning 6-4, 6-2 in #3 singles.
Reese Malcom prevented the Leopard shutout by earning the Quakers only victory in #1 singles. In a hard fought match, Malcolm edged Louisville's Austin Beck 6-4, 6-7 (6-8), 12-10 to earn New Philadelphia's lone point.
---
Louisville Wins 5th Straight Vs. New Philadelphia
The Leopards have now won five straight matches against the Quakers including the last three in the series at New Philadelphia. This was the first meeting between the two squads since 2019 after the season was cancelled in 2020 due to the pandemic and their scheduled match in 2021 was also cancelled.
Louisville now leads the all-time series 15-6 dating back to their first meeting in 1976.
<<< Previous 2019 | New Philadelphia All-Time Series
---
Donate to Leopard Nation
---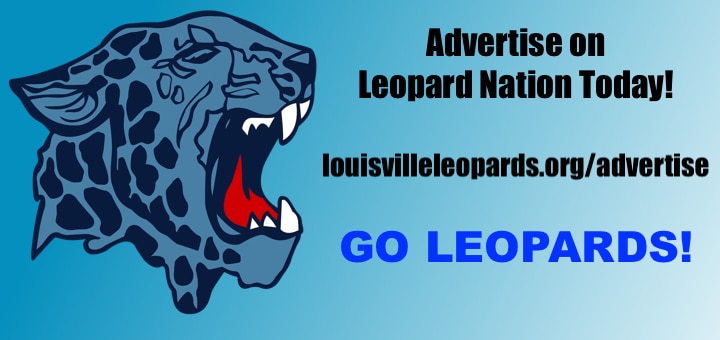 Don't forget to Subscribe to Our Posts for Free
---
Louisville at New Philadelphia Boys Tennis Box Score
LEOPARDS 4, QUAKERS 1
Singles
#1 Reese Malcolm (NP) d. Austin Beck (L) 6-4, 6-7 (6-8), 12-10
Beck 0-1
#2 d. Riley Nieschwitz (L) d. Jordi Kopp (NP) 6-0, 6-1
Nieschwitch 1-0
#3 Ben Selby (L) d. Vincent Henning (NP) 6-4, 6-2
Selby 1-0
Doubles
#1 Carter Duskey & Cole Duskey (L) d. Mason Clarkson & Owen Ohl (NP) 6-0, 6-0
Ca Duskey 1-0, Co Duskey 1-0
#2 Garett Holleran & Isaiah Gray (L) d. Trenton Huff & Hudson Osborn(NP) 6-0, 6-3
Holleran 1-0, Gray 1-0