Louisville Falls Behind Early in 9-5 Loss at Jackson – Softball
Jackson 9, Louisville 5
<<< Previous Vs. Hoover | Softball Schedule | Next Vs. Claymont >>>
The Louisville Leopards Varsity Softball Team fell to the host Jackson Polar Bears 9-5 Friday Evening at Jackson High School. With the loss, Louisville drops to 5-11 on the year.
---
Collins & Denzer Each Go 3-for-4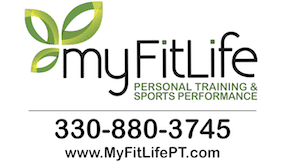 Senior first baseman Jenna Collins and sophomore third baseman Kenzi Denzer both batted 3-for-4 to lead the Leopards. Sophomore shortstop Matti Benson also finished 2-for-4 with a double and a triple.
Louisville out-hit Jackson 11-8 despite the loss.
---
Leopards Late Rally Falls Short
The Lady Leopards scored the first run of the contest when senior designated hitter Stevie Barrett drove home Denzer in the top of the first inning. However, the Lady Bears would answer with nine consecutive runs over the next four innings to take a commanding 9-1 lead.
Despite the turn of events, Louisville was still able to close the gap some in the late innings. The Lady Leopards got one run back in the top of the fifth when senior catcher Brooke Brendle's sacrifice fly brought home Benson to cut the LHS deficit to 9-2.
Louisville rallied with three more runs in the top of the seventh, all before recording a single out. Benson doubled home freshman pinch runner Caitlin Thouvenin for the first run. Two pitches later, Collins followed with a two-run single that brought Denzer and Benson to the plate to trim the Jackson lead to 9-5.
Brendle singled in the next at-bat to put the tying run on deck. However, Polar Bears junior pitcher Aubree Snow was able to retire the next three Leopards in order to end the game securing her the win in the circle.
---
Gossett Leads Lady Bears
Junior first baseman Julia Gossett finished 2-for-3 with a double, two runs batted in, and two runs scored to lead Jackson. Freshman catcher Morgan Christopher also went 2-for-4 with a pair of RBIs and senior shortstop Mara Kachur finished with two hits and scored two runs.
Four different Polar Bears drove in runs for Jackson. Senior center fielder Morgan Magee recorded an RBI and junior third baseman Ashley Hauritz hit a two-run double as part of the Polar Bears six-run second inning.
---
Jackson Wins Fourth Straight Over Louisville
Jackson has now defeated Louisville in each of their last four meetings after the Lady Leopards won the previous six matchups before that. The Polar Bears winning streak in the series is the longest since Jackson won seven straight meetings against Louisville from 1998-2004.
The Lady Bears lead the all-time series 33-18, which includes a 20-7 record when playing at Jackson in the series.
<<< Previous 2022 Vs. Jackson | Jackson All-Time Series
Cover Photo By The Louisville Herald
---
Donate to Leopard Nation
---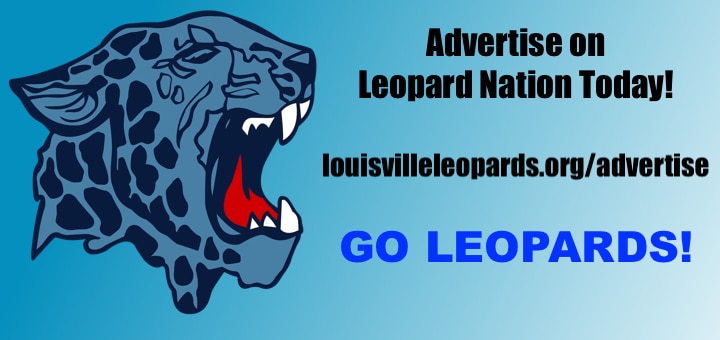 Don't forget to Subscribe to Our Posts for Free
---
Louisville at Jackson Softball Box Score
POLAR BEARS 9, LEOPARDS 5
Team 123-456-7–R-H-E
Louisville 100-010-3–5-11-5
Jackson 260-100-X–9-8-2
LOUISVILLE LEOPARDS SOFTBALL VARSITY BATTING STATS
| Lineup | AB | R | H | RBI | BB | SO |
| --- | --- | --- | --- | --- | --- | --- |
| Kenzi Denzer | 4 | 2 | 3 | 0 | 0 | 0 |
| Matti Benson | 4 | 2 | 2 | 1 | 0 | 0 |
| Jenna Collins | 4 | 0 | 3 | 2 | 0 | 1 |
| Brooke Brendle | 2 | 0 | 1 | 1 | 1 | 0 |
| Stevie Barrett | 2 | 0 | 0 | 1 | 0 | 0 |
| Olivia Mongiardo | 2 | 0 | 0 | 0 | 0 | 0 |
| Brooke Haren | 3 | 0 | 1 | 0 | 0 | 0 |
| Shelby Mayle | 4 | 0 | 1 | 0 | 0 | 0 |
| Matti Adams | 3 | 0 | 0 | 0 | 0 | 0 |
| Caitlin Thouvenin | 2 | 1 | 0 | 0 | 0 | 1 |
| Kendra Thomas | 1 | 0 | 0 | 0 | 0 | 0 |
| Katie Heath | – | – | – | – | – | – |
| Totals | 31 | 5 | 11 | 5 | 1 | 2 |
LOUISVILLE LEOPARDS SOFTBALL VARSITY PITCHING STATS
| Pitching | IP | #P | S% | H | R | ER | SO | BB | HR |
| --- | --- | --- | --- | --- | --- | --- | --- | --- | --- |
| Katie Heath | 6.0 | 99 | .626 | 8 | 9 | 3 | 1 | 4 | 0 |
| Totals | 6.0 | 99 | .626 | 8 | 9 | 3 | 1 | 4 | 0 |
JACKSON POLAR BEARS SOFTBALL VARSITY BATTING STATS
| Lineup | AB | R | H | RBI | BB | SO |
| --- | --- | --- | --- | --- | --- | --- |
| Megan Magee | 4 | 0 | 0 | 1 | 0 | 0 |
| Chloe Christensen | 3 | 2 | 1 | 0 | 1 | 0 |
| Mara Kachur | 4 | 2 | 2 | 0 | 0 | 0 |
| Julia Gossett | 3 | 2 | 2 | 2 | 1 | 0 |
| Ashley Hauritz | 4 | 1 | 1 | 2 | 0 | 0 |
| Morgan Christopher | 4 | 0 | 2 | 2 | 0 | 0 |
| Aubree Snow | 1 | 1 | 0 | 0 | 1 | 0 |
| Hannah Kemper | 1 | 0 | 0 | 0 | 0 | 0 |
| Rylie Fletcher | 2 | 1 | 0 | 0 | 1 | 1 |
| Alexis Sin | 2 | 0 | 0 | 0 | 0 | 0 |
| Emme Woolbert | – | – | – | – | – | – |
| Totals | 28 | 9 | 8 | 7 | 4 | 1 |
JACKSON POLAR BEARS SOFTBALL VARSITY PITCHING STATS
| Pitching | IP | #P | S% | H | R | ER | SO | BB | HR |
| --- | --- | --- | --- | --- | --- | --- | --- | --- | --- |
| Aubree Snow | 7.0 | 79 | .709 | 11 | 5 | 3 | 2 | 1 | 0 |
| Hannah Kemper | 0.0 | 0 | .000 | 0 | 0 | 0 | 0 | 0 | 0 |
| Totals | 7.0 | 79 | .709 | 11 | 5 | 3 | 2 | 1 | 0 |
Records: Louisville 5-11