Lady Leopards Place 7th at Perry 9th/10th Invitational – Track and Field
The Louisville Leopards competed at the Perry 9th/10th Grade Track and Field Invitational Friday at Perry High School. The Lady Leopards scored 36 points as team to finish 7th out of 10 teams. The Louisville Boys also competed at the meet scoring 6 points and finishing in 10th place.
Boys Team Results | Boys Individual Results | Girls Team Results | Girls Individual
---
Girls: Louisville 36 (7th Out of 10)
The girls track team traveled to Perry and competed in the 9th/10th grade Perry Invitational. The girls competed in 12 events and came away with 36 points, which was good for 7th place. Once again many team members came away with season best times eclipsing the times set last Saturday at the same venue. Gabby Rich-DeGasperis started the scoring with an 8th place finish in the 100 meter dash. The 4 x 200 relay team of Payton Allan, Gracie Wilson, Taryn Gotschall and Gabby earned another 4pts for the team by running a season best time of 1:55.93. Then Allan, Gotschall, Jackson , and Rich-DeGasperis teamed up in the in 4 x 100 and ran 54.28, another season best, which was also good for 5th place. Hailey Jackson then ran the 400 placing 3rd, with yet another person record socoring 6 pts while taking 3rd. In the final race of teh evening Gotschall, Allan, Jackson and Wilson notched the 3rd season best relay time of the evening with an outstanding time of 4:27.92, which was good for 3rd place.
In the field events Sloane Sypolt threw her way to two hird place finishes in the shot and discus. Her throw in the the sot covered 28'11. In the Discus she threw a seaon best of 93′ 10″. Collen Ramsey also earned some points for teh Leps, placing 6th in the shot put with a toss of 24′ 9.5″.
Full Team Results were: (*) Season Best
100 Hurdles: Taryn Gotschall 19.97, Madde Birone 20.91
100 Meters: Gabby Rich-DeGasperis 14.02 , Addie Thorne 16.39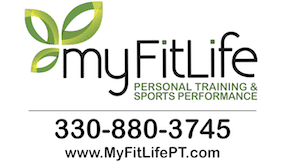 4 x 200: Allan, Gotschall, Wilson, Rich-DeGasperis 1:55.93*
1600: Josie Rigdon 6:50.55*
4 x 100: Allan, Gotschall, Jackson, Rich-DeGasperis54.28*
400: Jackson 65.14* Wilson 67.79*
300 Hurdles: Landyn Scheetz 58.48*
800: Josie Rigdon 2:58.05*, Colleen Ramsey 3:08.04*
200: Madde Birone 31.83, Hailey Napier 42.61
4 x 400: Allan, Gotschall, Jackson, Wison 4:27.92*
Shot Put: Sloane Sypolt 28′ 11″, Colleen Ramsey 24′ 9.5″
Discus: Sloane Sypolt 93′ 10″ *, Grechen Kiko 54'9″
– Head Coach Jerry Fresenko
Cover Photo By The Louisville Herald
---
Donate to Leopard Nation
---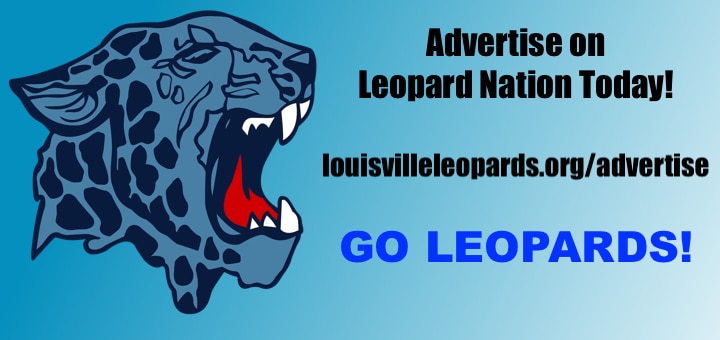 Don't forget to Subscribe to Our Posts for Free
---
Perry 9th/10th Invitational Team Results – Boys
| | | |
| --- | --- | --- |
| Place | Team | Points |
| 1 | GlenOak Golden Eagles | 162 |
| 2 | Jackson Polar Bears | 118.5 |
| 3 | Woodridge Bulldogs | 86.5 |
| 4 | Perry Panthers | 86 |
| 5 | North Canton Hoover Vikings | 53.5 |
| 6 | Canton McKinley Bulldogs | 42 |
| 7 | Marlington Dukes | 38.5 |
| 8 | Massillon Tigers | 38 |
| 9 | Minerva Lions | 26 |
| 10 | Louisville Leopards | 6 |
Perry 9th/10th Invitational Team Results – Girls
| | | |
| --- | --- | --- |
| Place | Team | Points |
| 1 | GlenOak Golden Eagles | 133 |
| 2 | North Canton Hoover Vikings | 104.5 |
| 3 | Jackson Polar Bears | 100.5 |
| 4 | Canton McKinley Bulldogs | 87 |
| 5 | Perry Panthers | 79 |
| 6 | Woodridge Bulldogs | 63 |
| 7 | Louisville Leopards | 36 |
| 8 | Minerva Lions | 32 |
| 9 | Walsh Jesuit Warriors | 20 |
| 10 | Alliance Aviators | 5 |
Perry 9th/10th Invitational Individual Results – Boys
Boys 100 Meter Dash
===================================================================================
 Meet Record: * 11.05  4/26/2019   Jayden Ballard, Washington                  
    Facility: F 10.57  5/22/2019   Justin Wright, Wellsville                   
    Name                    Year School                  Seed     Finals  H# Points
===================================================================================
  1 Williams, Taysear         10 Woodridge              11.30      11.65   3  10   
  2 Gamble, Ja'Meir           09 Washington             11.40      11.67   3   8   
  3 Lenix, Mylen              09 Washington             11.90      11.77   3   6   
  4 McClendon, Jamier         10 GlenOak                12.00      11.87   3   5   
  5 Novak, Jack               10 Woodridge              11.50      11.93   3   4   
  6 Walker, Grant             10 Hoover                 12.00      12.02   3   3   
  7 Moore, Marcus             10 GlenOak                12.01      12.10   2   2   
  8 Satterfield, Kristian      9 Mas. Jackson           12.04      12.19   2   1   
  9 West-Cole, Kar'wan         9 Marlington             11.90      12.23   3 
 10 Owens, Daniel             10 Canton McKin           12.50      12.26   2 
 11 Arelt, Elijah             10 Mas. Jackson           12.25      12.32   2 
 12 Dolph, A.J.                9 Hoover                 11.99      12.39   3 
 13 Reeves, Daeshawn          10 Canton McKin           12.40      12.73   2 
 14 Miller, Eli               10 Minerva                12.20      12.81   2 
 15 Watkins, Camron           10 Mass. Perry            13.11      13.13   1 
 16 Lutes, Jackson            10 Minerva                12.40      13.17   2 
 17 Dougherty, Camden          9 Louisville             12.80      13.19   1 
 18 Ledford, Kaleb            10 Mass. Perry            13.18      13.41   1 
 19 Vance, Mason               9 Canton McKin           12.60      13.69   1 
 20 Luckring, Quentin          9 Mass. Perry                       14.20   1 
 21 Miller, Jackson            9 Mass. Perry                       14.27   1 
 
Boys 200 Meter Dash
===================================================================================
 Meet Record: * 23.03  5/2/2014    Montrell Devaughn, Canton McKinley          
    Facility: F 21.78  5/26/2017   Xavier Bailey, Brookfield                   
    Name                    Year School                  Seed     Finals  H# Points
===================================================================================
  1 Basham, Carson            10 Mass. Perry            22.78      22.98*  3  10   
  2 Greenwood, Cole           10 GlenOak                23.57      23.78   3   8   
  3 Lenix, Mylen              09 Washington             23.39      24.27   3   6   
  4 McClendon, Jamier         10 GlenOak                24.75      24.54   2   5   
  5 West-Cole, Kar'wan         9 Marlington             24.50      24.70   3   4   
  6 Dobina, Cole              10 Mas. Jackson           24.55      25.03   3   3   
  7 Barnhart, Noah            10 Hoover                 25.80      25.06   2   2   
  8 Gaddis, Taneil            10 Woodridge              24.70      25.34   3   1   
  9 Reeves, Daeshawn          10 Canton McKin           26.22      25.68   2 
 10 Linn, Steve                9 Hoover                 26.80      25.82   1 
 11 Patterson, Devon          10 Minerva                25.70      25.92   2 
 12 Lattarulo, Joseph         10 Mas. Jackson           24.25      26.13   3 
 13 Wallace, Artrell          10 Woodridge              24.90      26.15   2 
 14 Attar, Mohhamad            9 Mass. Perry            26.80      26.30   1 
 15 Dougherty, Camden          9 Louisville             25.50      26.73   2 
 16 Leonard, Josiah            9 Louisville             26.80      27.01   1 
 17 King, Jordan              10 Mass. Perry                       27.08   1 
 18 Lutes, Jackson            10 Minerva                26.00      27.42   2 
 19 Efobi, Isaac               9 Mass. Perry                       27.55   1 
 20 Bell, Savionn              9 Canton McKin           27.98      27.56   1 
 21 Vance, Mason               9 Canton McKin         1:04.00      28.47   1 
 
Boys 400 Meter Dash
===================================================================================
 Meet Record: * 51.28  5/2/2014    Montrell Devaughn, Canton McKinley          
    Facility: F 48.03  5/13/2011   Waylan Andrews, Austintown Fitch            
    Name                    Year School                  Seed     Finals  H# Points
===================================================================================
  1 Prato, Will               10 Mas. Jackson           52.50      52.19   3  10   
  2 Marsden, Wesley           10 GlenOak                53.07      53.25   3   8   
  3 Pinion, Ty                10 Louisville             53.80      53.74   3   6   
  4 Dobina, Cole              10 Mas. Jackson           53.85      53.78   3   5   
  5 Mattox, Austin             9 Mass. Perry            54.69      55.28   3   4   
  6 King, Logan                9 Marlington             55.40      55.33   3   3   
  7 Walls, Kanton             10 GlenOak                54.70      56.33   3   2   
  8 Johnson, Landen            9 Mass. Perry            54.74      57.18   3   1   
  9 Case, Joey                 9 Hoover                 58.00      58.41   2 
 10 Boldizar, Dominic         10 Minerva                57.50      59.24   2 
 11 Hassen, Sam                9 Hoover                 58.00      59.85   2 
 12 Riley, Keegan              9 Marlington             59.90    1:00.35   1 
 13 Graves, Dominick          10 Canton McKin           57.50    1:00.43   2 
 14 Mueller, Xander            9 Minerva                57.50    1:01.59   2 
 15 Mc Allister, Kendrick      9 Woodridge                       1:03.57   2 
 16 Smith, Thomas              9 Mas. Jackson                    1:03.95   1 
 17 Stokes, Mikah              9 Canton McKin           58.40    1:04.14   2 
 18 Vance, Mason               9 Canton McKin           27.80    1:05.14   1 
 19 Boone, Cameron             9 Woodridge            1:00.00    1:09.23   1 
 
Boys 800 Meter Run
===================================================================================
 Meet Record: * 2:01.77  5/1/2009    Jacob Onifer, Woodridge                   
    Facility: F 1:55.14  5/27/2017   Josh Conrad, East Canton                  
    Name                    Year School                  Seed     Finals  H# Points
===================================================================================
  1 Prato, Will               10 Mas. Jackson         2:01.55    2:01.53*  2  10   
       1:03.780 (1:03.780)          2:01.523 (57.743)
  2 Su, Sam                   10 Woodridge            2:03.00    2:05.86   2   8   
       1:02.911 (1:02.911)        2:05.855 (1:02.944)
  3 Jansen, Caiden            10 Woodridge            2:06.00    2:07.81   2   6   
       1:04.576 (1:04.576)        2:07.810 (1:03.234)
  4 Hoffman, Austin            9 Mas. Jackson         2:08.00    2:08.30   2   5   
       1:02.687 (1:02.687)        2:08.291 (1:05.604)
  5 Craig, Jacob              10 Hoover                          2:10.17   2   4   
       1:03.870 (1:03.870)        2:10.163 (1:06.293)
  6 Edwards, Darius           10 Washington           2:12.22    2:10.41   2   3   
       1:02.992 (1:02.992)        2:10.408 (1:07.416)
  7 Haren, Thomas             10 Mass. Perry          2:13.20    2:13.45   2   2   
       1:05.643 (1:05.643)        2:13.445 (1:07.802)
  8 Kim, Sam                   9 Mas. Jackson                    2:13.85   2   1   
       1:06.651 (1:06.651)        2:13.848 (1:07.197)
  9 Cassidy, Ryan              9 Minerva              2:13.00    2:14.40   2 
       1:05.777 (1:05.777)        2:14.395 (1:08.618)
 10 Filler, Keanon            09 Washington           2:33.32    2:14.99   1 
       1:05.437 (1:05.437)        2:14.985 (1:09.548)
 11 Reid, Theo                10 Canton McKin         2:16.00    2:16.14   2 
       1:09.197 (1:09.197)        2:16.131 (1:06.934)
 12 Lauter, Gaven              9 Marlington           2:17.20    2:16.17   2 
       1:06.337 (1:06.337)        2:16.162 (1:09.825)
 13 Fogarty, Quinn             9 GlenOak              2:20.00    2:19.28   1 
       1:06.760 (1:06.760)        2:19.275 (1:12.515)
 14 Cooper, Cameron           10 Mass. Perry          2:21.88    2:21.78   1 
       1:10.246 (1:10.246)        2:21.776 (1:11.530)
 15 Mc Allister, Kendrick      9 Woodridge            2:25.00    2:22.24   1 
       1:10.455 (1:10.455)        2:22.234 (1:11.779)
 16 Himebaugh, Hunter         10 Canton McKin         2:24.00    2:23.42   1 
       1:10.277 (1:10.277)        2:23.414 (1:13.137)
 17 Lantz, Joshua              9 GlenOak              2:20.00    2:24.27   1 
       1:08.735 (1:08.735)        2:24.268 (1:15.533)
 18 Wedekamm, Jacob           10 GlenOak              2:28.00    2:26.73   1 
       1:10.510 (1:10.510)        2:26.723 (1:16.213)
 19 Whitacre, Britton         10 Hoover               2:25.00    2:27.81   1 
       1:11.208 (1:11.208)        2:27.803 (1:16.595)
 20 VanPelt, Hayden           10 Hoover               2:25.00    2:30.09   1 
       1:11.978 (1:11.978)        2:30.088 (1:18.110)
 21 Hopple, Jon               10 Minerva              2:25.00    2:31.52   1 
       1:10.722 (1:10.722)        2:31.516 (1:20.794)
 22 Drivas, Alex               9 Canton McKin         3:30.00    3:20.14   1 
       1:38.851 (1:38.851)        3:20.139 (1:41.288)
 
Boys 1600 Meter Run
================================================================================
 Meet Record: * 4:28.25  4/28/2017   Josh Hill, Steele                         
    Facility: F 4:16.29  6/8/2010    Jake Hiltner, Wadsworth                   
    Name                    Year School                  Seed     Finals  Points
================================================================================
  1 Reed, Connor              10 Mass. Perry          4:23.61    4:27.16*  10   
       1:04.892 (1:04.892)        2:14.316 (1:09.424)        3:23.523 (1:09.207)
       4:27.156 (1:03.633)
  2 Su, Sam                   10 Woodridge            4:30.00    4:30.21    8   
       1:05.293 (1:05.293)        2:14.654 (1:09.361)        3:23.808 (1:09.154)
       4:30.210 (1:06.402)
  3 Citino, Logan             10 Marlington           4:41.10    4:36.36    6   
       1:06.262 (1:06.262)        2:18.008 (1:11.746)        3:27.997 (1:09.989)
       4:36.354 (1:08.357)
  4 Craig, Jacob              10 Hoover               4:45.00    4:38.37    5   
       1:06.502 (1:06.502)        2:18.272 (1:11.770)        3:30.812 (1:12.540)
       4:38.366 (1:07.554)
  5 McNulty, Sean              9 Mas. Jackson         4:42.00    4:38.67    4   
       1:07.697 (1:07.697)        2:20.293 (1:12.596)        3:32.398 (1:12.105)
       4:38.666 (1:06.268)
  6 Huzyak, Josh              10 Mas. Jackson         4:39.00    4:41.46    3   
       1:07.335 (1:07.335)        2:19.661 (1:12.326)        3:32.933 (1:13.272)
       4:41.456 (1:08.523)
  7 Medina, Zavier             9 Hoover               4:45.00    4:41.49    2   
       1:06.915 (1:06.915)        2:18.587 (1:11.672)        3:31.278 (1:12.691)
       4:41.490 (1:10.212)
  8 Ball, Cael                10 Mas. Jackson         4:45.00    4:41.91    1   
       1:07.632 (1:07.632)        2:19.942 (1:12.310)        3:32.664 (1:12.722)
       4:41.909 (1:09.245)
  9 Ryan, Lucas                9 Marlington           4:41.20    4:45.15  
       1:09.043 (1:09.043)        2:20.734 (1:11.691)        3:33.569 (1:12.835)
       4:45.149 (1:11.580)
 10 Jansen, Caiden            10 Woodridge            4:45.00    4:46.99  
       1:08.247 (1:08.247)        2:21.291 (1:13.044)        3:36.350 (1:15.059)
       4:46.986 (1:10.636)
 11 Edwards, Darius           10 Washington           5:06.00    4:48.60  
       1:05.781 (1:05.781)        2:17.010 (1:11.229)        3:31.778 (1:14.768)
       4:48.595 (1:16.817)
 12 Steel, Mason              10 Minerva              4:54.00    4:50.86  
       1:08.746 (1:08.746)        2:21.560 (1:12.814)        3:34.872 (1:13.312)
       4:50.859 (1:15.987)
 13 Gearling, Hunter          10 Canton McKin         4:55.00    4:53.04  
       1:06.140 (1:06.140)        2:18.878 (1:12.738)        3:35.963 (1:17.085)
       4:53.039 (1:17.076)
 14 Grubb, Owen               10 Minerva              4:54.00    4:56.28  
       1:09.033 (1:09.033)        2:21.923 (1:12.890)        3:40.610 (1:18.687)
       4:56.278 (1:15.668)
 15 Haren, Thomas             10 Mass. Perry          4:54.36    4:59.30  
       1:07.080 (1:07.080)        2:21.174 (1:14.094)        3:40.500 (1:19.326)
       4:59.291 (1:18.791)
 16 Bridenthal, Ryan           9 GlenOak              4:50.00    4:59.86  
       1:08.731 (1:08.731)        2:24.949 (1:16.218)        3:44.475 (1:19.526)
       4:59.856 (1:15.381)
 17 Lauter, Gaven              9 Marlington           5:11.10    5:00.53  
       1:08.015 (1:08.015)        2:22.083 (1:14.068)        3:41.099 (1:19.016)
       5:00.525 (1:19.426)
 18 Stetler, Josh             10 Woodridge            5:10.00    5:03.42  
       1:11.392 (1:11.392)        2:29.957 (1:18.565)        3:49.670 (1:19.713)
       5:03.417 (1:13.747)
 19 Hostetler, Riley          10 Mass. Perry          5:00.20    5:08.49  
       1:07.070 (1:07.070)        2:21.809 (1:14.739)        3:42.010 (1:20.201)
       5:08.481 (1:26.471)
 20 Reid, Theo                10 Canton McKin         5:17.00    5:12.97  
       1:11.627 (1:11.627)        2:29.510 (1:17.883)        3:51.051 (1:21.541)
       5:12.962 (1:21.911)
 21 Himebaugh, Hunter         10 Canton McKin         5:19.00    5:16.45  
       1:12.918 (1:12.918)        2:35.186 (1:22.268)        4:02.072 (1:26.886)
       5:16.442 (1:14.370)
 22 Hayes, Max                10 Hoover               5:00.00    5:16.65  
       1:12.162 (1:12.162)        2:34.249 (1:22.087)        4:01.681 (1:27.432)
       5:16.647 (1:14.966)
 23 Kelley, Dominic            9 GlenOak              5:10.00    5:18.44  
       1:11.208 (1:11.208)        2:32.034 (1:20.826)        3:58.322 (1:26.288)
       5:18.431 (1:20.109)
 24 Wedekamm, Jacob           10 GlenOak              5:10.00    5:18.81  
       1:10.550 (1:10.550)        2:32.167 (1:21.617)        3:58.019 (1:25.852)
       5:18.802 (1:20.783)
 25 Hopple, Jon               10 Minerva              4:59.00    5:33.46  
       1:15.468 (1:15.468)        2:40.837 (1:25.369)        4:09.515 (1:28.678)
       5:33.455 (1:23.940)
 
Boys 3200 Meter Run
================================================================================
 Meet Record: * 9:39.49  4/28/2017   Josh Hill, Steele                         
    Facility: F 9:05.42  4/24/2021   Nathan Moore, Lake                        
    Name                    Year School                  Seed     Finals  Points
================================================================================
  1 Reed, Connor              10 Mass. Perry          9:47.14    9:36.56*  10   
       1:11.873 (1:11.873)        2:26.205 (1:14.332)        3:38.951 (1:12.746)
       4:54.011 (1:15.060)        6:08.157 (1:14.146)        7:21.732 (1:13.575)
       8:31.990 (1:10.258)        9:36.559 (1:04.569)
  2 Nicholls, Mike            10 Marlington           9:41.30    9:39.78    8   
       1:12.099 (1:12.099)        2:26.459 (1:14.360)        3:39.212 (1:12.753)
       4:54.273 (1:15.061)        6:08.447 (1:14.174)        7:21.935 (1:13.488)
       8:32.392 (1:10.457)        9:39.773 (1:07.381)
  3 Ilg, Eli                   9 Mas. Jackson         9:45.00    9:41.31    6   
       1:12.104 (1:12.104)        2:26.499 (1:14.395)        3:39.485 (1:12.986)
       4:54.365 (1:14.880)        6:08.628 (1:14.263)        7:22.198 (1:13.570)
       8:32.923 (1:10.725)        9:41.307 (1:08.384)
  4 Ball, Cael                10 Mas. Jackson        10:15.00   10:07.71    5   
       1:12.515 (1:12.515)        2:28.482 (1:15.967)        3:45.518 (1:17.036)
       5:03.176 (1:17.658)        6:21.347 (1:18.171)        7:40.558 (1:19.211)
       8:57.310 (1:16.752)       10:07.710 (1:10.400)
  5 McHolm, Gabe              10 Hoover              10:30.00   10:11.74    4   
       1:13.612 (1:13.612)        2:32.028 (1:18.416)        3:51.437 (1:19.409)
       5:09.726 (1:18.289)        6:28.008 (1:18.282)        7:46.806 (1:18.798)
       9:05.574 (1:18.768)       10:11.733 (1:06.159)
  6 Renner, Kevin             10 Hoover              10:15.00   10:11.75    3   
       1:13.253 (1:13.253)        2:32.114 (1:18.861)        3:51.456 (1:19.342)
       5:10.053 (1:18.597)        6:27.482 (1:17.429)        7:45.889 (1:18.407)
       9:04.126 (1:18.237)       10:11.746 (1:07.620)
  7 Rettig, Grasyn             9 Minerva             10:15.00   10:14.90    2   
       1:13.585 (1:13.585)        2:31.666 (1:18.081)        3:51.229 (1:19.563)
       5:09.110 (1:17.881)        6:27.183 (1:18.073)        7:45.611 (1:18.428)
       9:04.498 (1:18.887)       10:14.891 (1:10.393)
  8 Reese, Logan              10 Mass. Perry         10:32.32   10:14.99    1   
       1:13.787 (1:13.787)        2:32.494 (1:18.707)        3:51.794 (1:19.300)
       5:10.412 (1:18.618)        6:28.394 (1:17.982)        7:47.056 (1:18.662)
       9:05.871 (1:18.815)       10:14.985 (1:09.114)
  9 Gearling, Hunter          10 Canton McKin        10:40.00   10:38.73  
       1:12.873 (1:12.873)        2:32.522 (1:19.649)        3:51.808 (1:19.286)
       5:10.997 (1:19.189)        6:33.432 (1:22.435)        7:58.422 (1:24.990)
       9:22.585 (1:24.163)       10:38.728 (1:16.143)
 10 Kimbrough, Ian            10 GlenOak             10:50.00   10:39.87  
       1:12.832 (1:12.832)        2:32.323 (1:19.491)        3:51.772 (1:19.449)
       5:10.779 (1:19.007)        6:34.835 (1:24.056)        7:58.916 (1:24.081)
       9:23.942 (1:25.026)       10:39.865 (1:15.923)
 11 Stetler, Josh             10 Woodridge           11:50.00   11:02.69  
       1:16.314 (1:16.314)        2:39.894 (1:23.580)        4:02.277 (1:22.383)
       5:26.950 (1:24.673)        6:51.746 (1:24.796)        8:18.077 (1:26.331)
       9:44.235 (1:26.158)       11:02.681 (1:18.446)
 12 Giauque, Hayden           10 Mass. Perry         11:29.73   11:12.65  
       1:16.691 (1:16.691)        2:40.229 (1:23.538)        4:01.745 (1:21.516)
       5:26.673 (1:24.928)        6:52.562 (1:25.889)        8:21.037 (1:28.475)
       9:48.992 (1:27.955)       11:12.649 (1:23.657)
 13 Williams, Erick           10 Woodridge           11:20.00   11:22.37  
       1:15.965 (1:15.965)        2:39.849 (1:23.884)        4:03.173 (1:23.324)
       5:30.040 (1:26.867)        6:58.364 (1:28.324)        8:29.659 (1:31.295)
       9:58.914 (1:29.255)       11:22.368 (1:23.454)
 14 Smith, Samuel              9 GlenOak             11:40.00   11:39.04  
       1:23.433 (1:23.433)        2:50.528 (1:27.095)        4:20.030 (1:29.502)
       5:50.495 (1:30.465)        7:21.303 (1:30.808)        8:51.644 (1:30.341)
      10:21.034 (1:29.390)       11:39.033 (1:17.999)
 15 Robbins, Tyler             9 Woodridge           11:40.00   11:43.27  
       1:17.299 (1:17.299)        2:41.602 (1:24.303)        4:08.004 (1:26.402)
       5:37.598 (1:29.594)        7:10.310 (1:32.712)        8:43.791 (1:33.481)
      10:11.382 (1:27.591)       11:43.264 (1:31.882)
 16 Lightfoot, Logan          10 Washington          11:45.85   12:21.25  
       1:26.041 (1:26.041)        2:58.167 (1:32.126)        4:32.997 (1:34.830)
       6:08.876 (1:35.879)        7:42.812 (1:33.936)        9:16.337 (1:33.525)
      10:56.665 (1:40.328)       12:21.246 (1:24.581)
 17 Miller, Ethan             10 Hoover              11:30.00   12:25.13  
       1:25.605 (1:25.605)        2:58.089 (1:32.484)        4:33.517 (1:35.428)
       6:09.804 (1:36.287)        7:44.446 (1:34.642)        9:19.897 (1:35.451)
      10:58.633 (1:38.736)       12:25.125 (1:26.492)
 18 Jones, Eoin                9 Canton McKin        12:35.00   13:36.66  
       1:29.722 (1:29.722)        3:12.072 (1:42.350)        4:57.838 (1:45.766)
       6:45.731 (1:47.893)        8:29.092 (1:43.361)       10:14.570 (1:45.478)
      12:03.557 (1:48.987)       13:36.655 (1:33.098)
 19 Chambers, Landon           9 Mas. Jackson        13:00.00   13:38.95  
       1:29.407 (1:29.407)        3:11.830 (1:42.423)        4:58.052 (1:46.222)
       6:45.405 (1:47.353)        8:34.628 (1:49.223)       10:25.687 (1:51.059)
      12:06.181 (1:40.494)       13:38.948 (1:32.767)
 20 Benson, Zane              09 Washington          11:32.11   13:39.78  
       1:29.324 (1:29.324)        3:11.664 (1:42.340)        4:57.548 (1:45.884)
       6:45.251 (1:47.703)        8:34.327 (1:49.076)       10:25.301 (1:50.974)
      12:09.266 (1:43.965)       13:39.773 (1:30.507)
 
Boys 110 Meter Hurdles
===================================================================================
 Meet Record: * 14.55  5/1/2015    Matt Peare, Hoover                          
    Facility: F 14.07  5/25/2018   Cole Smith, Smithville                      
    Name                    Year School                  Seed     Finals  H# Points
===================================================================================
  1 Vazquez, Alex             10 Canton McKin           16.58      16.40   2  10   
  2 Paolini, Braedon          10 GlenOak                16.18      16.73   2   8   
  3 King, Skylan               9 GlenOak                18.20      17.09   1   6   
  4 Lackey, Justin            10 Mas. Jackson           16.25      17.64   2   5   
  5 Walker, Kyson              9 Mass. Perry            17.50      18.13   2   4   
  6 Howard, Johnny            10 Woodridge              16.58      18.95   2   3   
  7 Hoffman, Carson           10 Mas. Jackson           17.55      19.35   2   2   
  8 VanNatta, Cam             10 Hoover                 21.00      19.36   1   1   
  9 Elder, Braiden             9 Louisville             18.80      19.99   1 
 10 Stasik, Kolin              9 Woodridge              18.00      20.13   2 
 11 Miller, Eli               10 Minerva                19.80      20.50   1 
 12 Steel, John               10 Hoover                 20.50      22.44   1 
 13 Zimmerman, D'Angelo        9 Washington             18.11      22.63   2 
 
Boys 300 Meter Hurdles
===================================================================================
 Meet Record: * 41.06  4/28/2017   Preston Johnson, Mas. Jackson               
    Facility: F 38.06  4/22/2004   Brian Hartline, GlenOak                     
    Name                    Year School                  Seed     Finals  H# Points
===================================================================================
  1 Paolini, Braedon          10 GlenOak                42.34      41.59   2  10   
  2 Lackey, Justin            10 Mas. Jackson           42.55      41.93   2   8   
  3 Howard, Johnny            10 Woodridge              43.10      43.37   2   6   
  4 Vazquez, Alex             10 Canton McKin           42.20      44.53   2   5   
  5 Walker, Kyson              9 Mass. Perry            45.11      44.63   2   4   
  6 King, Skylan               9 GlenOak                45.70      46.39   1   3   
  7 Dolph, A.J.                9 Hoover                 43.97      46.75   2   2   
  8 VanNatta, Cam             10 Hoover                 49.00      48.03   1   1   
  9 Elder, Braiden             9 Louisville             47.50      48.17   1 
 10 Miller, Eli               10 Minerva                49.70      50.57   1 
 11 Stull, Aiden               9 Woodridge                         51.14   1 
 12 Johnson, Hunter            9 Marlington             49.80      51.88   1 
 
Boys 4x100 Meter Relay
===================================================================================
 Meet Record: * 45.19  4/29/2016   Roosevelt, Roosevelt                        
                       J Browder, R Grant, D Sanderfer, K Blackmon       
    Facility: F 42.74  4/27/2003   Massillon                                   
                       B. Relford, M. White, D. Jordan, S. Crable        
    School                                               Seed     Finals  H# Points
===================================================================================
  1 GlenOak                                             45.60      45.71   2  10   
     1) King, Skylan 9                  2) Moore, Marcus 10               
     3) McClendon, Jamier 10            4) McLendon, Joesph 10            
  2 Woodridge                                           44.50      46.47   2   8   
     1) Novak, Jack 10                  2) Williams, Taysear 10           
     3) Gaddis, Taneil 10               4) Wallace, Artrell 10            
  3 Mass. Washington                                    44.99      46.49   2   6   
     1) Lenix, Mylen 09                 2) Young, Lo'Quan 09              
     3) Filler, Mason 10                4) Zimmerman, D'Angelo 9          
  4 Mass. Perry                                         45.50      46.81   2   5   
     1) Attar, Mohhamad 9               2) Walker, Kyson 9                
     3) Wolf, Luke 9                    4) Basham, Carson 10              
  5 Mas. Jackson                                        46.00      47.16   2   4   
     1) Arelt, Elijah 10                2) Satterfield, Kristian 9        
     3) Lattarulo, Joseph 10            4) Ellis, Alston 9                
  6 Marlington                                          48.90      49.33   1   3   
     1) Johnson, Hunter 9               2) Scheible, Henry 9              
     3) West-Cole, Kar'wan 9            4) Painter, Lucas 9               
  7 Minerva                                             49.50      50.12   1   2   
     1) Wheeler, Zavier 9               2) Lutes, Jackson 10              
     3) Frankford, Nathan 10            4) Miller, Eli 10                 
  8 Mass. Perry  'B'                                              x51.14   1 
     1) Ledford, Kaleb 10               2) Watkins, Camron 10             
     3) Efobi, Isaac 9                  4) King, Jordan 10                
  9 Canton McKinley                                     50.37      51.49   1   1   
     1) White, G'Kye 9                  2) Owens, Daniel 10               
     3) Bell, Savionn 9                 4) Post, David 9                  
 -- Hoover                                              46.25         DQ   2 
     1) Barnhart, Noah 10               2) Dolph, A.J. 9                  
     3) Baldwin, Stephen 10             4) Walker, Grant 10               
 
Boys 4x200 Meter Relay
================================================================================
 Meet Record: * 1:32.63  4/26/2019   Washington, Washington                    
                         J Ballard, C Beasley, A Wilson-Lamp, D Adams      
    Facility: F 1:28.27  5/24/2019   Col. Crestview, Col. Crestview            
                         B. Yanssens, E. Powell, D. Hugg, J. Meredith      
    School                                               Seed     Finals  Points
================================================================================
  1 GlenOak                                           1:35.50    1:34.31   10   
     1) Greenwood, Cole 10              2) Paolini, Braedon 10            
     3) McClendon, Jamier 10            4) Moore, Marcus 10               
  2 Mass. Perry                                       1:35.00    1:35.57    8   
     1) Johnson, Landen 9               2) Mattox, Austin 9               
     3) Wolf, Luke 9                    4) Basham, Carson 10              
  3 Mas. Jackson                                      1:36.56    1:37.01    6   
     1) Lattarulo, Joseph 10            2) Dobina, Cole 10                
     3) Lackey, Justin 10               4) Satterfield, Kristian 9        
  4 Mass. Washington                                  1:34.92    1:38.69    5   
     1) Lenix, Mylen 09                 2) Filler, Mason 10               
     3) Frazier, Ma'Taeaun 10           4) Gamble, Ja'Meir 09             
  5 Woodridge                                         1:38.00    1:39.67    4   
     1) Howard, Johnny 10               2) Lynch, Gavin 9                 
     3) Gaddis, Taneil 10               4) Wallace, Artrell 10            
  6 Hoover                                            1:40.00    1:42.67    3   
     1) Linn, Steve 9                   2) Case, Joey 9                   
     3) Harder, Nate 10                 4) Wolfe, Rocco 9                 
  7 Canton McKinley                                   1:38.99    1:43.46    2   
     1) Vazquez, Alex 10                2) Reeves, Daeshawn 10            
     3) Stokes, Mikah 9                 4) White, G'Kye 9                 
  8 Minerva                                           1:36.00    1:44.86    1   
     1) Boldizar, Dominic 10            2) Lutes, Jackson 10              
     3) Frankford, Nathan 10            4) Patterson, Devon 10            
 
Boys 4x400 Meter Relay
================================================================================
 Meet Record: * 3:36.80  5/2/2014    Canton McKinley, Canton McKinley          
                         K Gooden, I Hunter, S Ashcraft, M Devaughn        
    Facility: F 3:22.60  5/27/2017   East Canton                               
                         Z.McClaskey, N.Sundheimer, J.McCullough, J.Conrad 
    School                                               Seed     Finals  Points
================================================================================
  1 GlenOak                                           3:40.10    3:37.08   10   
     1) Paolini, Brennan 9              2) Marsden, Wesley 10             
     3) Greenwood, Cole 10              4) Walls, Kanton 10               
        52.714 (52.714)  1:46.610 (53.896)  2:42.053 (55.443)  3:37.077 (55.024)
  2 Mas. Jackson                                      3:34.72    3:38.54    8   
     1) Dobina, Cole 10                 2) Lackey, Justin 10              
     3) Kim, Sam 9                      4) Prato, Will 10                 
           50.824 (50.824)        1:51.058 (1:00.234)          2:45.817 (54.759)
         3:38.531 (52.714)
  3 Mass. Perry                                       3:39.00    3:45.04    6   
     1) Johnson, Landen 9               2) Mattox, Austin 9               
     3) Cooper, Cameron 10              4) Reed, Connor 10                
        54.963 (54.963)  1:53.036 (58.073)  2:49.271 (56.235)  3:45.036 (55.765)
  4 Marlington                                        3:52.10    3:47.97    5   
     1) Citino, Logan 10                2) Ryan, Lucas 9                  
     3) King, Logan 9                   4) Scheible, Henry 9              
           55.135 (55.135)        1:55.315 (1:00.180)          2:53.017 (57.702)
         3:47.961 (54.944)
  5 Minerva                                           4:15.00    3:58.76    4   
     1) Cassidy, Ryan 9                 2) Boldizar, Dominic 10           
     3) Grubb, Owen 10                  4) Steel, Mason 10                
       1:01.954 (1:01.954)          2:00.422 (58.468)        3:00.438 (1:00.016)
         3:58.755 (58.317)
  6 Hoover                                            3:50.00    4:01.29    3   
     1) Sowers, Peyton 10               2) Wolfe, Rocco 9                 
     3) Barnhart, Noah 10               4) Hassen, Sam 9                  
           58.066 (58.066)        2:00.288 (1:02.222)        3:02.293 (1:02.005)
         4:01.285 (58.992)
  7 Woodridge                                         3:58.00    4:10.17    2   
     1) Stull, Aiden 9                  2) Gaddis, Taneil 10              
     3) Speakman, Carter 10             4) Kever, Harvey 10               
       1:02.975 (1:02.975)        2:06.526 (1:03.551)        3:09.347 (1:02.821)
       4:10.164 (1:00.817)
  8 Canton McKinley                                   3:48.00    4:25.55    1   
     1) Graves, Dominick 10             2) Stokes, Mikah 9                
     3) Bell, Savionn 9                 4) Owens, Daniel 10               
       1:01.143 (1:01.143)        2:14.090 (1:12.947)        3:24.002 (1:09.912)
       4:25.544 (1:01.542)
 
Boys 4x800 Meter Relay
================================================================================
 Meet Record: * 8:23.09  5/1/2009    Woodridge, Woodridge                      
                         J Onifer, K Cochrun, V Siakumaran, D Sulzer       
    Facility: F 7:51.89  4/23/2022   Louisville, Louisville                    
                         C Adams, B Ganser, S Ulrich, O Pukys              
    School                                               Seed     Finals  Points
================================================================================
  1 Mas. Jackson                                      8:20.00    8:21.73*  10   
     1) McNulty, Sean 9                 2) Prato, Will 10                 
     3) Huzyak, Josh 10                 4) Ilg, Eli 9                     
           59.388 (59.388)        2:01.141 (1:01.753)        3:04.853 (1:03.712)
       4:10.613 (1:05.760)        5:12.393 (1:01.780)        6:17.731 (1:05.338)
         7:16.829 (59.098)        8:21.725 (1:04.896)
  2 Marlington                                        8:45.10    8:37.83    8   
     1) Nicholls, Mike 10               2) Citino, Logan 10               
     3) Ryan, Lucas 9                   4) King, Logan 9                  
       1:03.372 (1:03.372)        2:08.497 (1:05.125)        3:12.099 (1:03.602)
       4:17.025 (1:04.926)        5:18.864 (1:01.839)        6:27.164 (1:08.300)
       7:29.112 (1:01.948)        8:37.826 (1:08.714)
  3 Hoover                                            8:45.00    8:41.89    6   
     1) Craig, Jacob 10                 2) Renner, Kevin 10               
     3) McHolm, Gabe 10                 4) Medina, Zavier 9               
           59.935 (59.935)        2:06.995 (1:07.060)        3:13.125 (1:06.130)
       4:23.022 (1:09.897)        5:25.632 (1:02.610)        6:34.125 (1:08.493)
         7:33.238 (59.113)        8:41.888 (1:08.650)
  4 Minerva                                           9:15.00    8:55.67    5   
     1) Steel, Mason 10                 2) Cassidy, Ryan 9                
     3) Grubb, Owen 10                  4) Rettig, Grasyn 9               
       1:03.762 (1:03.762)        2:11.959 (1:08.197)        3:16.207 (1:04.248)
       4:26.356 (1:10.149)        5:33.016 (1:06.660)        6:42.742 (1:09.726)
       7:46.067 (1:03.325)        8:55.669 (1:09.602)
  5 GlenOak                                           9:06.00    9:06.28    4   
     1) Marsden, Wesley 10              2) Kimbrough, Ian 10              
     3) Fogarty, Quinn 9                4) Lantz, Joshua 9                
       1:00.891 (1:00.891)        2:08.821 (1:07.930)        3:14.248 (1:05.427)
       4:25.577 (1:11.329)        5:32.914 (1:07.337)        6:45.022 (1:12.108)
       7:48.565 (1:03.543)        9:06.278 (1:17.713)
  6 Canton McKinley                                   9:15.00    9:26.81    3   
     1) Gearling, Hunter 10             2) Reid, Theo 10                  
     3) Himebaugh, Hunter 10            4) Graves, Dominick 10            
       1:02.916 (1:02.916)        2:11.916 (1:09.000)        3:20.197 (1:08.281)
       4:40.116 (1:19.919)        5:51.144 (1:11.028)        7:06.007 (1:14.863)
       8:09.316 (1:03.309)        9:26.803 (1:17.487)
  7 Woodridge                                         9:00.00    9:32.92    2   
     1) Speakman, Carter 10             2) Kever, Harvey 10               
     3) Robbins, Tyler 9                4) Mc Allister, Kendall 9         
       1:07.539 (1:07.539)        2:21.475 (1:13.936)        3:31.563 (1:10.088)
       4:45.858 (1:14.295)        5:54.950 (1:09.092)        7:11.885 (1:16.935)
       8:20.485 (1:08.600)        9:32.915 (1:12.430)
  8 Mass. Perry                                                 10:51.33    1   
     1) Cooper, Cameron 10              2) Trissel, Nick 9                
     3) Sheppard, Logan 9               4) Werner, Gaige 9                
       1:07.869 (1:07.869)        2:29.167 (1:21.298)        3:40.355 (1:11.188)
       5:09.914 (1:29.559)        6:30.261 (1:20.347)        8:01.791 (1:31.530)
       9:17.784 (1:15.993)       10:51.326 (1:33.542)
 
Boys High Jump
================================================================================
 Meet Record: * 6-03.50  5/1/2015    Zaybreyon Perry, Canton McKinley          
    Facility: F    6-08              Aaron Morrow, Jamil Dudley,Devin Smith    
    Name                    Year School                  Seed     Finals  Points
================================================================================
  1 Ashcraft, Katour          10 GlenOak              5-10.00    5-10.00   10   
     4-10 5-00 5-02 5-04 5-06 5-08 5-10 6-00 
        O    O    O    O    O    O    O  XXX 
  2 Brown, Robert              9 GlenOak              6-01.00   J5-10.00    8   
     4-10 5-00 5-02 5-04 5-06 5-08 5-10 
        P    O    O    O   XO   XO    O 
  3 Howard, Johnny            10 Woodridge            5-06.00    5-08.00    6   
     4-10 5-00 5-02 5-04 5-06 5-08 5-10 
        P    P    O    O   XO  XXO  XXX 
  4 Wolf, Luke                 9 Mass. Perry          5-04.00    5-06.00    5   
     4-10 5-00 5-02 5-04 5-06 5-08 
        O    O    O  XXO    O  XXX 
  5 Graves, Dominick          10 Canton McKin         5-02.00    5-04.00    4   
     4-10 5-00 5-02 5-04 5-06 
        O    O    O   XO  XXX 
  6 Strain, Eric              10 Minerva              5-04.00   J5-04.00    3   
     4-10 5-00 5-02 5-04 5-06 
        P    O  XXO  XXO  XXX 
  7 Hoffman, Carson           10 Mas. Jackson         5-06.00    5-02.00    1.50
     4-10 5-00 5-02 5-04 
        P    O    O  XXX 
  7 Scheible, Henry            9 Marlington           5-04.00    5-02.00    1.50
     4-10 5-00 5-02 5-04 
        P    O    O  XXX 
  9 Pamboukis, Alex            9 Mas. Jackson         5-04.00   J5-02.00  
     4-10 5-00 5-02 5-04 
        P    O  XXO  XXX 
 10 Lynch, Gavin               9 Woodridge            5-00.00    5-00.00  
     4-10 5-00 5-02 
        O    O  XXX 
 11 Sowers, Peyton            10 Hoover               5-00.00   J5-00.00  
     4-10 5-00 5-02 
       XO  XXO  XXX 
 12 Painter, Lucas             9 Marlington           4-10.00    4-10.00  
     4-10 5-00 
       XO  XXX 
 13 Harder, Nate              10 Hoover               4-10.00   J4-10.00  
     4-10 5-00 
      XXO  XXX 
 -- White, G'Kye               9 Canton McKin         5-00.00         NH  
     4-10 
      XXX 
 -- Mueller, Xander            9 Minerva              5-00.00         NH  
     4-10 
      XXX 
 
Boys Pole Vault
================================================================================
 Meet Record: * 14-08  5/1/2015    Matt Peare, Hoover                          
 Meet Record: * 14-08  5/2/2014    Lucas Kelley, Mass. Perry                   
    Facility: F 16-05  5/3/2016    Lucas Kelley, Mass. Perry                   
    Name                    Year School                  Seed     Finals  Points
================================================================================
  1 Daiger, James             10 Mas. Jackson        10-06.00   10-00.00   10   
     6-03 6-09 7-03 7-09 8-03 8-09 9-03 9-09 10-00 10-03 
        P    P    P    P    O    O    O   XO    XO   XXX 
  2 Post, David                9 Canton McKin         7-00.00    8-09.00    8   
     6-03 6-09 7-03 7-09 8-03 8-09 9-03 
        P    P    O  XXO   XO  XXO  XXX 
  3 Paolini, Braedon          10 GlenOak              9-00.00    8-03.00    6   
     6-03 6-09 7-03 7-09 8-03 8-09 
        P    P    O   XO    O  XXX 
  4 Clarke, Liam              10 Woodridge            7-06.00    7-09.00    4.50
     6-03 6-09 7-03 7-09 8-03 
        O    O    O    O  XXX 
  4 Hayes, Max                10 Hoover               7-06.00    7-09.00    4.50
     6-03 6-09 7-03 7-09 8-03 
        P    P    O    O  XXX 
 -- Ackerman, David            9 Canton McKin         6-00.00         NH  
     6-03 
      XXX 
 -- Schrader, Adam             9 Mas. Jackson         9-00.00         NH  
     6-03 6-09 
        P  XXX 
 
Boys Long Jump
================================================================================
 Meet Record: * 21-02.50  4/27/2018   Matthew Reardon, Canton McKin            
    Facility: F 23-05.25  4/23/2011   Devin Smith, Washington                  
    Name                    Year School                  Seed     Finals  Points
================================================================================
  1 King, Skylan               9 GlenOak             18-09.00   18-09.00   10   
      18-09  16-05  17-08.50  18-07       
  2 Vazquez, Alex             10 Canton McKin        17-05.00   17-09.50    8   
      FOUL  FOUL  FOUL  17-09.50       
  3 Jones, Isaiah             10 GlenOak             18-08.00   17-08.00    6   
      FOUL  17-05.50  17-07.50  17-08       
  4 Walker, Grant             10 Hoover              17-06.00   17-03.50    5   
      17-03.50  FOUL  16-06  16-03       
  5 Lynch, Gavin               9 Woodridge           17-04.00   17-02.50    4   
      15-09  14-11.50  16-06  17-02.50      
  6 Wallace, Artrell          10 Woodridge           17-06.00   17-02.00    3   
      15-00  17-02  FOUL  FOUL       
  7 Mattox, Austin             9 Mass. Perry         17-04.00   16-09.50    2   
      FOUL  FOUL  16-09.50  FOUL      
  8 VanNatta, Cam             10 Hoover                         15-10.00    1   
      15-10  FOUL  FOUL  14-11.50       
  9 White, G'Kye               9 Canton McKin        16-02.00   15-07.00  
      12-11  14-11  14-09  15-07      
 10 Pamboukis, Alex            9 Mas. Jackson        15-00.00   15-04.25  
      15-04.25  FOUL  7-04  FOUL      
 11 Frankford, Nathan         10 Minerva             15-06.00   13-06.00  
      FOUL  12-08  13-01  13-06      
 12 Smith, Thomas              9 Mas. Jackson                   10-10.00  
      9-11  10-01  10-10  FOUL      
 
Boys Shot Put
===================================================================================
 Meet Record: * 49-02.50  4/30/2010   Doug Mayes, Mass. Perry                  
    Facility: F 60-01.50  5/28/2021   Ryan Henry, McDonald                     
    Name                    Year School                  Seed     Finals  H# Points
===================================================================================
  1 Smith, Alex               10 GlenOak             40-09.00   36-11.00   2  10   
      36-02  36-11               
  2 Patterson, Devon          10 Minerva             36-09.00   36-10.00   2   8   
      36-00  36-10               
  3 Foster, Nolan              9 Mas. Jackson        37-00.00   35-04.00   2   6   
      35-04  34-05.50               
  4 Goebeler, Nick            10 Mass. Perry         36-00.00   34-08.00   2   5   
      33-07.50  34-08               
  5 Brumfield, Andrew         09 Washington          35-10.00   34-07.00   2   4   
      34-07  30-08               
  6 Ford, Omarion             10 GlenOak             37-07.00   34-03.00   2   3   
      34-03  33-07               
  7 Silovich, Brandon         10 Hoover              34-00.00   33-11.00   2   2   
      33-11  33-04.50               
  8 Looman, Isaiah            10 Woodridge           34-00.00   32-11.50   2   1   
      32-00  32-11.50               
  9 Herstine, Roger            9 Minerva             31-04.00   32-07.00   1 
      32-07  32-02               
 10 Mack, Mehki               10 Canton McKin                   31-07.00   1 
      31-07  30-06               
 11 DiDonato, Dillon           9 Marlington          32-10.00   31-06.00   1 
      30-05.50  31-06               
 12 Morrison-Ericksen, Zande   9 Hoover              34-00.00   31-01.00   2 
      29-04  31-01               
 13 Obrien, Caiden            10 Marlington          32-05.00   30-09.50   1 
      29-04.50  30-09.50               
 14 Stantz, Ryan               9 Louisville          33-02.00   29-08.50   1 
      29-08.50  29-03               
 15 Fromholtz, Nicholas       09 Washington          29-03.00   27-06.50   1 
      27-06.50  25-08.50               
 16 Adams, Vince               9 Woodridge           32-00.00   26-06.50   1 
      25-09  26-06.50               
 17 Fox, James                 9 Mas. Jackson        35-00.00   26-03.00   2 
      26-01.50  26-03              
 18 Buydos, Jason              9 Louisville          26-04.00   26-02.50   1 
      24-11  26-02.50               
 19 Hernandez, Victor          9 Mass. Perry         27-00.00   25-05.00   1 
      25-05  21-09.50               
 20 Vinson, Antonio            9 Canton McKin                   19-05.50   1 
      19-01  19-05.50               
 
Boys Discus Throw
===================================================================================
 Meet Record: * 156-04  4/30/2010   Doug Mayes, Mass. Perry                    
    Facility: F 194-09  5/11/2018   Andrew White, GlenOak                      
    Name                    Year School                  Seed     Finals  H# Points
===================================================================================
  1 Smith, Alex               10 GlenOak               115-03     116-05   2  10   
      116-05  111-07               
  2 James, Lisbon              9 GlenOak               102-00     111-11   2   8   
      96-07  111-11               
  3 Clarke, Liam              10 Woodridge              95-00     106-05   2   6   
      97-05  106-05               
  4 Goebeler, Nick            10 Mass. Perry           103-00     104-00   2   5   
      93-06  104-00               
  5 Putt, Andrew               9 Mas. Jackson          100-00     100-06   2   4   
      88-00  100-06               
  6 Mayle, Mason               9 Mass. Perry            90-00      96-02   1   3   
      91-07  96-02               
  7 Morrison-Ericksen, Zande   9 Hoover                110-00      93-07   2   2   
      93-07  FOUL               
  8 Herstine, Roger            9 Minerva                99-01      92-07   2   1   
      92-07  82-06               
  9 Patterson, Devon          10 Minerva                91-06      92-01   1 
      75-08  92-01               
 10 DiDonato, Dillon           9 Marlington             89-10      87-06   1 
      85-05  87-06               
 11 Fromholtz, Nicholas       09 Washington             80-07      87-02   1 
      86-03  87-02 x             
 12 Palas, Jace                9 Louisville             85-05      85-03   1 
      85-03  76-08               
 13 Hogan, Zane                9 Woodridge             100-03   84-00.50   2 
      78-03  84-00.50               
 14 Fox, James                 9 Mas. Jackson          100-00   83-07.50   2 
      83-07.50  FOUL               
 15 Fair, Chris               09 Washington             88-02      83-02   1 
      83-02  80-02               
 16 Mack, Mehki               10 Canton McKin                      81-09   1 
      81-09  68-04            
 17 Oneal, Jaylee             10 Canton McKin           97-08      79-08   2 
      77-07  79-08               
 18 Obrien, Caiden            10 Marlington             80-09   73-06.50   1 
      73-06.50  70-09               
 19 Harshaw, Brodie            9 Hoover                 83-00      69-02   1 
      FOUL  69-02               
 20 Buydos, Jason              9 Louisville             65-07      65-06   1 
      65-06  57-05
Perry 9th/10th Invitational Individual Results – Girls
Girls 100 Meter Dash
===================================================================================
 Meet Record: * 12.41  4/29/2016   Taylor Hooks, Steele                        
    Facility: F 11.90  3/29/2011   Kandace Thomas, GlenOak                     
    Name                    Year School                  Seed     Finals  H# Points
===================================================================================
Finals
  1 Harsh, Amahrie            10 Hoover                 12.60      12.74   3  10   
  2 Graves, Allea             10 Canton McKin           13.40      13.07   3   8   
  3 Stepanovich, Sydney        9 GlenOak                12.72      13.20   3   6   
  4 Lusk, Kaylee               9 Mas. Jackson           12.72      13.59   3   5   
  5 Wims, Lexi                 9 Hoover                 13.60      13.85   3   4    13.851
  6 Nickson, Kyra             10 Mass. Perry            14.07      13.86   2   3    13.860
  7 Adams, Emily              10 Mas. Jackson           13.18      13.94   3   2   
  8 Rich-DeGasperis, Gabriel  10 Louisville             13.85      14.02   2   1   
  9 Marshall, Amariona         9 Canton McKin           13.90      14.05   2 
 10 Taulbee, Jayden            9 GlenOak                13.83      14.14   3 
 11 Sanor, Lilah               9 Minerva                14.00      14.36   2 
 12 Loveless, Kaylie           9 Minerva                14.00      14.52   2 
 13 Shelton, Brooklynn         9 Woodridge              14.30      14.79   1 
 14 Graham, Megan              9 Walsh Jesuit                      14.95   1 
 15 Ehmer, Lindsay            10 Mass. Perry                       15.22   3 
 16 Campagna, Grace            9 Walsh Jesuit           15.11      15.60   1 
 17 Simms, Emma               10 Walsh Jesuit           13.89      16.00   2 
 18 Thorne, Addison           10 Louisville             16.18      16.39   1 
 19 Knowles, Elena             9 GlenOak                           28.02   1 
 
Girls 200 Meter Dash
===================================================================================
 Meet Record: * 25.53  4/28/2017   Taylor Hooks, Steele                        
    Facility: F 24.90  5/25/2018   Zoe Moser, Malvern                          
    Name                    Year School                  Seed     Finals  H# Points
===================================================================================
  1 Harsh, Amahrie            10 Hoover                 25.50      25.83   3  10   
  2 Graves, Allea             10 Canton McKin           26.60      26.53   3   8   
  3 Stepanovich, Sydney        9 GlenOak                26.40      27.17   3   6   
  4 Sterling, Alexys           9 Canton McKin           27.68      27.67   3   5   
  5 Lusk, Kaylee               9 Mas. Jackson           27.35      27.99   3   4   
  6 Hamm, Addison              9 GlenOak                28.46      28.10   3   3   
  7 Migge, Reese              10 Mas. Jackson           28.32      28.18   3   2   
  8 Horning, Avery             9 Alliance               28.90      28.75   2   1   
  9 Simms, Emma               10 Walsh Jesuit           29.34      29.96   2 
 10 Plotner, Samantha          9 Minerva                30.00      30.07   2 
 11 Sanor, Lilah               9 Minerva                28.90      30.34   2 
 12 Fichter, Autum             9 Hoover                 29.90      30.74   2 
 13 Freemal, Claire           10 Walsh Jesuit           31.52      31.46   1 
 14 Shelton, Brooklynn         9 Woodridge              30.70      31.50   2 
 15 Szeremet, Sophia           9 Walsh Jesuit                      31.69   1 
 16 Birone, Maddelyn           9 Louisville             32.99      31.83   1 
 17 Rouser, Mia                9 Woodridge                         35.75   2 
 18 Napier, Hailey             9 Louisville             35.46      42.61   1 
 
Girls 400 Meter Dash
===================================================================================
 Meet Record: * 58.65  4/28/2017   Alexis Alston, Steele                       
    Facility: F 56.18  5/24/2019   Abby Suszek, Cornerstone                    
    Name                    Year School                  Seed     Finals  H# Points
===================================================================================
  1 Harsh, Amahrie            10 Hoover                 58.40      58.45*  3  10   
  2 Graves, Allea             10 Canton McKin         1:01.00    1:00.31   3   8   
  3 Jackson, Hailey            9 Louisville           1:05.30    1:05.14   3   6   
  4 Wims, Lexi                 9 Hoover               1:06.10    1:05.44   3   5   
  5 Sanor, Lilah               9 Minerva              1:05.00    1:05.48   3   4   
  6 Rainsberger, Kaci          9 GlenOak              1:06.11    1:05.97   2   3   
  7 Johnson, SaRae             9 Canton McKin         1:09.00    1:07.23   2   2   
  8 Schrader, Rachel           9 Mas. Jackson         1:05.00    1:07.43   3   1   
  9 Treat, Alex               10 Woodridge            1:07.90    1:07.52   2 
 10 Wilson, Gracie             9 Louisville           1:07.90    1:07.79   2 
 11 Joy, Tiye                 10 GlenOak              1:06.70    1:08.07   2 
 12 Crissman, Annabelle        9 Minerva              1:06.00    1:08.80   3 
 13 Miklos, Elise              9 Walsh Jesuit         1:10.00    1:09.21   1 
 14 Porter, Reagan            10 Mas. Jackson         1:08.21    1:09.75   2 
 15 Solis, Ella                9 Walsh Jesuit         1:10.00    1:10.31   2 
 16 LaGuardia, Rachel         10 Woodridge            1:12.00    1:14.11   1 
 17 Knowles, Elena             9 GlenOak                         1:45.28   1 
 
Girls 800 Meter Run
===================================================================================
 Meet Record: * 2:23.43  5/1/2015    Maddie Kile, Hoover                       
    Facility: F 2:14.34  4/23/2016   Kalee Soehnlen, St. Thomas Aquinas        
    Name                    Year School                  Seed     Finals  H# Points
===================================================================================
  1 Reaman, Reese             10 Woodridge            2:21.00    2:24.04   2  10   
       1:11.248 (1:11.248)        2:24.038 (1:12.790)
  2 Willett, Eloise           10 Woodridge            2:29.00    2:27.55   2   8   
       1:14.650 (1:14.650)        2:27.545 (1:12.895)
  3 Ngetich, Sophia            9 GlenOak              2:31.00    2:29.30   2   6   
       1:13.835 (1:13.835)        2:29.296 (1:15.461)
  4 Crissman, Kayla            9 Minerva              2:28.00    2:37.29   2   5   
       1:19.049 (1:19.049)        2:37.290 (1:18.241)
  5 Fisher, Leah              10 Hoover               2:38.00    2:40.96   2   4   
       1:18.744 (1:18.744)        2:40.954 (1:22.210)
  6 Miller, Kylie             10 Mass. Perry                     2:40.98   1   3   
       1:16.561 (1:16.561)        2:40.980 (1:24.419)
  7 Hudas, Gianna             10 Mas. Jackson         2:31.70    2:43.26   2   2   
       1:17.951 (1:17.951)        2:43.254 (1:25.303)
  8 Degenhard, Ella            9 Mas. Jackson         2:49.93    2:43.95   1   1   
       1:21.150 (1:21.150)        2:43.944 (1:22.794)
  9 Horning, Ashlinne         10 Hoover               2:40.00    2:43.97   2 
       1:19.426 (1:19.426)        2:43.966 (1:24.540)
 10 Morgan, Audrey            10 Mass. Perry          2:40.00    2:44.23   2 
       1:21.343 (1:21.343)        2:44.230 (1:22.887)
 11 Rohn, Alayna              10 Mas. Jackson         2:46.54    2:45.03   2 
       1:19.870 (1:19.870)        2:45.023 (1:25.153)
 12 Huston, Elena             10 Walsh Jesuit         3:05.00    2:45.70   1 
       1:20.551 (1:20.551)        2:45.693 (1:25.142)
 13 Kaplanis, Kate             9 GlenOak              2:46.00    2:45.76   2 
       1:19.590 (1:19.590)        2:45.759 (1:26.169)
 14 Eggleston, Ashley          9 Walsh Jesuit         2:45.00    2:45.94   2 
       1:20.863 (1:20.863)        2:45.935 (1:25.072)
 15 Yajko, Riley              10 Woodridge            2:52.00    2:55.53   1 
       1:26.202 (1:26.202)        2:55.525 (1:29.323)
 16 Dray, Hailey              10 Minerva              2:53.00    2:56.00   1 
       1:26.490 (1:26.490)        2:55.991 (1:29.501)
 17 Marcum, Karsen             9 Mass. Perry          3:10.00    2:57.96   1 
       1:23.122 (1:23.122)        2:57.960 (1:34.838)
 18 Rigdon, Josephine         10 Louisville           3:00.00    2:58.05   1 
       1:26.157 (1:26.157)        2:58.046 (1:31.889)
 19 Herberghs, Taylor         10 GlenOak              2:51.00    2:58.65   1 
       1:24.298 (1:24.298)        2:58.642 (1:34.344)
 20 Galarneau, Mikayla         9 Minerva              2:59.00    3:05.88   1 
       1:29.920 (1:29.920)        3:05.871 (1:35.951)
 21 Ramsey, Colleen            9 Louisville           3:15.00    3:08.04   1 
       1:30.145 (1:30.145)        3:08.034 (1:37.889)
 22 Ramirez-DePasquale, Mari  10 Canton McKin         3:17.00    3:24.17   1 
       1:39.220 (1:39.220)        3:24.167 (1:44.947)
 23 Knowles, Elena             9 GlenOak                         3:31.36   2 
       1:46.010 (1:46.010)        3:31.355 (1:45.345)
 24 Kohrs, Ella               10 Walsh Jesuit         3:55.00    3:59.30   1 
       1:59.202 (1:59.202)        3:59.292 (2:00.090)
 
Girls 1600 Meter Run
================================================================================
 Meet Record: * 5:20.97  4/26/2019   Sofia Istnick, Mas. Jackson               
    Facility: F 4:54.45  4/23/2016   Athena Welsh, St. Thomas Aquinas          
    Name                    Year School                  Seed     Finals  Points
================================================================================
  1 Reaman, Reese             10 Woodridge            5:15.00    5:16.48*  10   
       1:16.811 (1:16.811)        2:40.278 (1:23.467)        4:01.023 (1:20.745)
       5:16.477 (1:15.454)
  2 Dostal, Chloe              9 Mass. Perry          5:17.36    5:19.60*   8   
       1:17.226 (1:17.226)        2:40.572 (1:23.346)        4:03.103 (1:22.531)
       5:19.596 (1:16.493)
  3 Willett, Eloise           10 Woodridge            5:35.00    5:24.35    6   
       1:17.468 (1:17.468)        2:41.382 (1:23.914)        4:03.837 (1:22.455)
       5:24.345 (1:20.508)
  4 Crissman, Kayla            9 Minerva              5:29.00    5:33.38    5   
       1:18.875 (1:18.875)        2:43.373 (1:24.498)        4:10.035 (1:26.662)
       5:33.378 (1:23.343)
  5 Boone, Marissa             9 Woodridge            5:42.00    5:44.03    4   
       1:17.534 (1:17.534)        2:42.307 (1:24.773)        4:13.366 (1:31.059)
       5:44.029 (1:30.663)
  6 Ames, Jada                10 GlenOak              5:46.00    5:46.95    3   
       1:17.896 (1:17.896)        2:45.532 (1:27.636)        4:19.475 (1:33.943)
       5:46.943 (1:27.468)
  7 Donaldson, Anna           10 Hoover               5:50.00    5:50.68    2   
       1:18.643 (1:18.643)        2:48.496 (1:29.853)        4:21.640 (1:33.144)
       5:50.674 (1:29.034)
  8 Degenhard, Ella            9 Mas. Jackson         5:46.93    6:07.22    1   
       1:20.039 (1:20.039)        2:54.192 (1:34.153)        4:32.532 (1:38.340)
       6:07.217 (1:34.685)
  9 Hudas, Gianna             10 Mas. Jackson         5:52.01    6:10.77  
       1:24.664 (1:24.664)        3:01.259 (1:36.595)        4:41.471 (1:40.212)
       6:10.768 (1:29.297)
 10 Dray, Hailey              10 Minerva              6:14.00    6:14.39  
       1:27.278 (1:27.278)        3:04.605 (1:37.327)        4:41.846 (1:37.241)
       6:14.385 (1:32.539)
 11 Eggleston, Ashley          9 Walsh Jesuit         6:26.00    6:15.17  
       1:26.147 (1:26.147)        3:04.187 (1:38.040)        4:43.614 (1:39.427)
       6:15.161 (1:31.547)
 12 Palombo, Anna             10 Hoover               6:15.00    6:23.59  
       1:25.874 (1:25.874)        3:03.859 (1:37.985)        4:43.345 (1:39.486)
       6:23.585 (1:40.240)
 13 Pudder, Kylee              9 GlenOak              6:20.00    6:30.32  
       1:23.729 (1:23.729)        3:09.059 (1:45.330)        4:59.599 (1:50.540)
       6:30.316 (1:30.717)
 14 Herberghs, Taylor         10 GlenOak              6:15.00    6:33.85  
       1:21.969 (1:21.969)        3:02.851 (1:40.882)        4:49.661 (1:46.810)
       6:33.850 (1:44.189)
 15 Gram, Addy                 9 Mas. Jackson         6:40.43    6:37.07  
       1:28.761 (1:28.761)        3:15.335 (1:46.574)        4:59.960 (1:44.625)
       6:37.064 (1:37.104)
 16 Wright, Jocelyn           10 Mass. Perry          6:30.64    6:45.92  
       1:30.569 (1:30.569)        3:14.659 (1:44.090)        4:59.692 (1:45.033)
       6:45.916 (1:46.224)
 17 Rigdon, Josephine         10 Louisville           7:00.00    6:50.55  
       1:24.266 (1:24.266)        3:09.368 (1:45.102)        5:05.282 (1:55.914)
       6:50.546 (1:45.264)
 18 Borges, Sydney            10 Walsh Jesuit         6:41.00    6:53.54  
       1:31.585 (1:31.585)        3:23.093 (1:51.508)        5:13.830 (1:50.737)
       6:53.540 (1:39.710)
 19 Reid, Hailey               9 Canton McKin         7:29.00    7:17.37  
       1:40.111 (1:40.111)        3:34.236 (1:54.125)        5:30.525 (1:56.289)
       7:17.363 (1:46.838)
 20 Palmer, Sarah             10 Minerva              7:14.00    7:19.24  
       1:42.227 (1:42.227)        3:36.245 (1:54.018)        5:31.832 (1:55.587)
       7:19.231 (1:47.399)
 21 Ramirez-DePasquale, Mari  10 Canton McKin         7:36.00    7:39.99  
       1:37.149 (1:37.149)        3:34.154 (1:57.005)        5:39.904 (2:05.750)
       7:39.985 (2:00.081)
 22 Piatt, Ashleigh           10 Mass. Perry          7:46.05    7:55.25  
       1:35.588 (1:35.588)        3:38.794 (2:03.206)        5:49.082 (2:10.288)
       7:55.247 (2:06.165)
 
Girls 3200 Meter Run
================================================================================
 Meet Record: * 11:44.50  5/1/2015    Madelyn Bartolone, Mass. Perry           
    Facility: F 10:53.07  4/24/2021   Alexandria Bauer, Lake                   
    Name                    Year School                  Seed     Finals  Points
================================================================================
  1 Ison, Hannah               9 Minerva             12:00.00   11:51.98   10   
       1:23.705 (1:23.705)        2:52.985 (1:29.280)        4:23.887 (1:30.902)
       5:54.503 (1:30.616)        7:25.244 (1:30.741)        8:57.010 (1:31.766)
      10:28.183 (1:31.173)       11:51.980 (1:23.797)
  2 Salem, Nora               10 GlenOak             12:26.00   12:27.56    8   
       1:23.724 (1:23.724)        2:52.957 (1:29.233)        4:23.945 (1:30.988)
       6:01.713 (1:37.768)        7:41.032 (1:39.319)        9:20.041 (1:39.009)
      10:58.397 (1:38.356)       12:27.557 (1:29.160)
  3 Ames, Jada                10 GlenOak             12:46.00   12:32.66    6   
       1:24.178 (1:24.178)        2:53.948 (1:29.770)        4:29.239 (1:35.291)
       6:07.804 (1:38.565)        7:46.305 (1:38.501)        9:26.776 (1:40.471)
      11:02.972 (1:36.196)       12:32.660 (1:29.688)
  4 Harbour, Sydney            9 GlenOak             13:15.00   12:36.47    5   
       1:24.601 (1:24.601)        2:55.184 (1:30.583)        4:31.278 (1:36.094)
       6:08.588 (1:37.310)        7:46.194 (1:37.606)        9:26.722 (1:40.528)
      11:04.251 (1:37.529)       12:36.464 (1:32.213)
  5 Williams, Grace           10 Mas. Jackson        12:53.91   12:45.19    4   
       1:24.017 (1:24.017)        2:54.441 (1:30.424)        4:30.997 (1:36.556)
       6:10.295 (1:39.298)        7:48.251 (1:37.956)        9:30.097 (1:41.846)
      11:12.319 (1:42.222)       12:45.185 (1:32.866)
  6 Reed, Sophia              10 Mas. Jackson        12:46.07   12:53.57    3   
       1:24.962 (1:24.962)        2:57.841 (1:32.879)        4:34.723 (1:36.882)
       6:15.108 (1:40.385)        7:56.720 (1:41.612)        9:39.060 (1:42.340)
      11:21.489 (1:42.429)       12:53.570 (1:32.081)
  7 McMurtry, Riley           10 Mas. Jackson        13:12.69   13:07.72    2   
       1:27.863 (1:27.863)        3:06.832 (1:38.969)        4:49.773 (1:42.941)
       6:33.217 (1:43.444)        8:15.585 (1:42.368)        9:55.374 (1:39.789)
      11:35.262 (1:39.888)       13:07.712 (1:32.450)
  8 Wuscher, Ruby              9 Woodridge           14:35.00   14:10.42    1   
       1:42.735 (1:42.735)        3:33.118 (1:50.383)        5:19.429 (1:46.311)
       7:10.075 (1:50.646)        8:58.638 (1:48.563)       10:49.755 (1:51.117)
      12:39.366 (1:49.611)       14:10.412 (1:31.046)
  9 Wilkinson, Sydney          9 Woodridge           14:35.00   14:11.30  
       1:42.801 (1:42.801)        3:33.089 (1:50.288)        5:19.282 (1:46.193)
       7:10.045 (1:50.763)        8:58.572 (1:48.527)       10:49.722 (1:51.150)
      12:39.040 (1:49.318)       14:11.297 (1:32.257)
 10 Edwards, Keeley            9 Mass. Perry         14:37.54   14:42.57  
       1:41.251 (1:41.251)        3:27.753 (1:46.502)        5:20.869 (1:53.116)
       7:13.671 (1:52.802)        9:10.430 (1:56.759)       11:04.377 (1:53.947)
      13:02.462 (1:58.085)       14:42.563 (1:40.101)
 11 Kelly, Reyna              10 Hoover              16:00.00   14:42.79  
       1:44.949 (1:44.949)        3:36.511 (1:51.562)        5:25.482 (1:48.971)
       7:18.507 (1:53.025)        9:11.814 (1:53.307)       11:04.583 (1:52.769)
      13:03.154 (1:58.571)       14:42.789 (1:39.635)
 12 Lisle, Lindsay             9 Walsh Jesuit        14:37.00   14:55.08  
       1:41.581 (1:41.581)        3:26.892 (1:45.311)        5:20.282 (1:53.390)
       7:12.997 (1:52.715)        9:02.476 (1:49.479)       10:59.940 (1:57.464)
      12:49.727 (1:49.787)       14:55.078 (2:05.351)
 13 McClowry, Anna            10 Hoover              16:00.00   15:11.41  
       1:42.430 (1:42.430)        3:33.523 (1:51.093)        5:21.636 (1:48.113)
       7:15.158 (1:53.522)        9:12.559 (1:57.401)       11:12.447 (1:59.888)
      13:15.891 (2:03.444)       15:11.408 (1:55.517)
 14 White, Maya               10 Walsh Jesuit        14:43.00   15:22.30  
       1:43.354 (1:43.354)        3:33.722 (1:50.368)        5:25.857 (1:52.135)
       7:21.624 (1:55.767)        9:22.508 (2:00.884)       11:24.086 (2:01.578)
      13:27.771 (2:03.685)       15:22.298 (1:54.527)
 15 Reid, Hailey               9 Canton McKin        14:33.00   15:26.78  
       1:47.466 (1:47.466)        3:39.986 (1:52.520)        5:35.292 (1:55.306)
       7:32.346 (1:57.054)        9:34.315 (2:01.969)       11:34.835 (2:00.520)
      13:35.134 (2:00.299)       15:26.771 (1:51.637)
 16 Nussbaum, Christianna      9 Mass. Perry         16:21.92   15:52.35  
       1:43.226 (1:43.226)        3:35.941 (1:52.715)        5:31.749 (1:55.808)
       7:34.513 (2:02.764)        9:41.330 (2:06.817)       11:50.874 (2:09.544)
      13:59.027 (2:08.153)       15:52.344 (1:53.317)
 
Girls 100 Meter Hurdles
===================================================================================
 Meet Record: * 15.47  4/30/2021   Anna Rorrer, Woodridge                      
    Facility: F 14.64  4/20/2019   Maria Welch, Washington                     
    Name                    Year School                  Seed     Finals  H# Points
===================================================================================
  1 Blakely, Robbaniquea      10 Canton McKin           16.90      16.07   3  10   
  2 Papacostas, Jersie         9 Mass. Perry            16.97      17.33   3   8   
  3 Guist, Parker             10 GlenOak                17.81      17.69   3   6   
  4 Sommers, Aanika            9 GlenOak                18.61      18.14   2   5   
  5 Horning, Avery             9 Alliance               17.24      18.15   3   4   
  6 Fitz-Patrick, Clare       10 Hoover                 18.39      18.68   3   3   
  7 Howell, Izzie              9 Woodridge              18.30      19.07   3   2   
  8 Stephens, Lauren           9 Walsh Jesuit           19.31      19.54   2   1   
  9 Bouserhal, Stephanie       9 Mas. Jackson           18.56      19.59   3 
 10 Hubbard, Zyrieana         10 Canton McKin           19.99      19.68   2 
 11 Gotschall, Taryn           9 Louisville             19.68      19.97   2 
 12 Kleinhenz, Anna           10 Woodridge              19.60      20.35   2 
 13 Bush, Kylie               10 Mas. Jackson           19.10      20.64   2 
 14 Birone, Maddelyn           9 Louisville             20.10      20.91   1 
 15 Hilliard, Bridget          9 Minerva                21.00      21.98   1 
 16 Barrett, Aaleyah           9 Minerva                22.00      22.34   1 
 17 Zakham, Alyssa             9 Hoover                 18.20      22.50   3 
 
Girls 300 Meter Hurdles
===================================================================================
 Meet Record: * 48.02  4/30/2021   Anna Rorrer, Woodridge                      
    Facility: F 44.24  5/24/2019   Carly Jacobs, Garaway                       
    Name                    Year School                  Seed     Finals  H# Points
===================================================================================
  1 Papacostas, Jersie         9 Mass. Perry            51.09      50.34   2  10   
  2 Blakely, Robbaniquea      10 Canton McKin           55.10      51.41   2   8   
  3 Burkhalter, Elle          10 Walsh Jesuit           53.03      52.29   2   6   
  4 Guist, Parker             10 GlenOak                54.30      52.54   2   5   
  5 Fitz-Patrick, Clare       10 Hoover                 53.90      53.62   2   4   
  6 Dria, Lillian             10 Hoover                 54.96      54.64   2   3   
  7 Manofsky, Abra             9 Mas. Jackson           57.18      54.83   1   2   
  8 Sommers, Aanika            9 GlenOak                54.80      55.30   2   1   
  9 Barrett, Alaylaha          9 Canton McKin           59.67      55.36   1 
 10 Howell, Izzie              9 Woodridge              55.70      55.75   1 
 11 Tompkins, Lily             9 Walsh Jesuit           55.07      56.78   2 
 12 Bouserhal, Stephanie       9 Mas. Jackson           56.25      57.20   1 
 13 Scheetz, Landyn           10 Louisville             58.50      58.48   1 
 14 Crissman, Samantha         9 Minerva                58.40    1:00.13   1 
 15 Schluep, Anna              9 Woodridge              58.90    1:01.06   1 
 16 Barrett, Aaleyah           9 Minerva              1:02.20    1:04.94   1 
 
Girls 4x100 Meter Relay
===================================================================================
 Meet Record: * 50.83  4/30/2010   Canton McKinley, Canton McKinley            
                       M Curtis, A Green, D Green, A Dotson              
    Facility: F 48.65  4/27/2003   GlenOak                                     
                       K. Smith, L. Walker, K. Redmon, J. Mann           
    School                                               Seed     Finals  H# Points
===================================================================================
  1 Canton McKinley                                     53.70      52.84   2  10   
     1) Blakely, Robbaniquea 10         2) Marshall, Amariona 9           
     3) Hubbard, Zyrieana 10            4) Sterling, Alexys 9             
  2 GlenOak                                             53.66      52.88   2   8   
     1) West, Jailynn 9                 2) Tate, Darea 10                 
     3) Taulbee, Jayden 9               4) Stepanovich, Sydney 9          
  3 Mas. Jackson                                        54.35      53.40   2   6   
     1) Lusk, Kaylee 9                  2) Adams, Emily 10                
     3) Migge, Reese 10                 4) Grametbauer, Melina 9          
  4 Mass. Perry                                         54.00      53.43   2   5   
     1) Nickson, Kyra 10                2) Ehmer, Lindsay 10              
     3) Shane, McKenna 9                4) Papacostas, Jersie 9           
  5 Louisville                                          55.10      54.28   2   4   
     1) Allan, Payton 9                 2) Gotschall, Taryn 9             
     3) Jackson, Hailey 9               4) Rich-DeGasperis, Gabrielle 10  
  6 Hoover                                              56.00      54.92   2   3   
     1) Zakham, Alyssa 9                2) Miller, Addison 9              
     3) Fitz-Patrick, Clare 10          4) Fichter, Autum 9               
  7 Walsh Jesuit                                        58.24      56.91   1   2   
     1) Eiswerth, Sammy 10              2) Graham, Megan 9                
     3) Szeremet, Sophia 9              4) Zack, Kendall 9                
  8 Minerva                                             59.00      58.01   1   1   
     1) Plotner, Samantha 9             2) Hilliard, Bridget 9            
     3) Sallade, Chloe 9                4) Loveless, Kaylie 9             
  9 Woodridge                                           58.00      58.81   1 
     1) Davis, Izzy 10                  2) Kleinhenz, Anna 10             
     3) Shelton, Brooklynn 9            4) Simon, Bella 10                
 
Girls 4x200 Meter Relay
===================================================================================
 Meet Record: * 1:46.07  4/29/2016   Steele, Steele                            
                         T Hooks, G Siegenthaler, B Armbruster, A Fayer    
    Facility: F 1:42.90  4/22/2004   GlenOak                                   
                         K. Malinowski, D. Shearer, K. Smith, J. Mann      
    School                                               Seed     Finals  H# Points
===================================================================================
  1 Canton McKinley                                   1:53.00    1:50.25   2  10   
     1) Marshall, Amariona 9            2) Sterling, Alexys 9             
     3) Johnson, SaRae 9                4) Graves, Allea 10               
  2 GlenOak                                           1:54.00    1:52.74   2   8   
     1) Williams, Allison 10            2) Campbell, A'Mylia 10           
     3) Hamm, Addison 9                 4) Joy, Tiye 10                   
  3 Mas. Jackson                                      1:55.85    1:54.52   2   6   
     1) Grametbauer, Melina 9           2) Adams, Emily 10                
     3) Werstler, Emma 9                4) Lusk, Kaylee 9                 
  4 Hoover                                            1:58.00    1:55.47   2   5   
     1) Fichter, Autum 9                2) Wims, Lexi 9                   
     3) Zakham, Alyssa 9                4) Miller, Addison 9              
  5 Louisville                                        1:57.40    1:55.93   2   4   
     1) Allan, Payton 9                 2) Wilson, Gracie 9               
     3) Gotschall, Taryn 9              4) Rich-DeGasperis, Gabrielle 10  
  6 Walsh Jesuit                                      2:02.00    2:00.97   1   3   
     1) Burkhalter, Elle 10             2) Solis, Ella 9                  
     3) Swboni, Sam 10                  4) Miklos, Elise 9                
  7 Mass. Perry                                       1:59.00    2:02.39   2   2   
     1) Nickson, Kyra 10                2) Ehmer, Lindsay 10              
     3) Weirich, Emma 10                4) Morris, Katelyn 10             
  8 Woodridge                                         2:02.50    2:03.95   1   1   
     1) Fritz, Cassidy 9                2) Serafimov, Rachael 10          
     3) Howell, Izzie 9                 4) Treat, Alex 10                 
 -- Minerva                                           2:00.00         FS   1 
     1) Loveless, Kaylie 9              2) Plotner, Samantha 9            
     3) Sallade, Chloe 9                4) Sanor, Lilah 9                 
 
Girls 4x400 Meter Relay
================================================================================
 Meet Record: * 4:14.43  4/28/2017   Steele, Steele                            
                         V Kubasak, K Potyrala, K Snowden, A Alston        
    Facility: F 3:56.64  4/22/2004   Hoover                                    
                         A. Whitlock, B. McDearman, L. Ramsey, M. Woods    
    School                                               Seed     Finals  Points
================================================================================
  1 GlenOak                                           4:20.00    4:14.84   10   
     1) Ngetich, Sophia 9               2) Hamm, Addison 9                
     3) Stepanovich, Sydney 9           4) Esporite, Kaitlyn 10           
       1:03.482 (1:03.482)        2:10.653 (1:07.171)        3:13.870 (1:03.217)
       4:14.837 (1:00.967)
  2 Hoover                                            4:30.00    4:24.49    8   
     1) Wims, Lexi 9                    2) Harsh, Amahrie 10              
     3) Miller, Addison 9               4) Fichter, Autum 9               
       1:06.139 (1:06.139)        2:18.038 (1:11.899)        3:24.668 (1:06.630)
         4:24.489 (59.821)
  3 Louisville                                                   4:27.92    6   
     1) Gotschall, Taryn 9              2) Allan, Payton 9                
     3) Jackson, Hailey 9               4) Wilson, Gracie 9               
       1:07.900 (1:07.900)        2:17.738 (1:09.838)        3:23.966 (1:06.228)
       4:27.916 (1:03.950)
  4 Mas. Jackson                                      4:40.00    4:31.90    5   
     1) Schrader, Rachel 9              2) Migge, Reese 10                
     3) Strunck, Marykate 10            4) Porter, Reagan 10              
       1:05.245 (1:05.245)        2:18.779 (1:13.534)        3:25.335 (1:06.556)
       4:31.896 (1:06.561)
  5 Woodridge                                         4:32.00    4:34.97    4   
     1) Boone, Marissa 9                2) Treat, Alex 10                 
     3) Bishop, Uriel 10                4) Yajko, Riley 10                
       1:02.166 (1:02.166)        2:13.662 (1:11.496)        3:24.424 (1:10.762)
       4:34.966 (1:10.542)
  6 Walsh Jesuit                                      4:43.00    4:40.24    3   
     1) Miklos, Elise 9                 2) Tompkins, Lily 9               
     3) Swboni, Sam 10                  4) Solis, Ella 9                  
       1:08.904 (1:08.904)        2:17.090 (1:08.186)        3:24.669 (1:07.579)
       4:40.234 (1:15.565)
  7 Minerva                                           4:45.00    4:45.94    2   
     1) Crissman, Annabelle 9           2) Sallade, Chloe 9               
     3) Crissman, Samantha 9            4) Crissman, Kayla 9              
       1:04.784 (1:04.784)        2:20.843 (1:16.059)        3:39.445 (1:18.602)
       4:45.936 (1:06.491)
  8 Mass. Perry                                       4:30.00    4:48.68    1   
     1) Morgan, Audrey 10               2) Miller, Kylie 10               
     3) Marcum, Karsen 9                4) Haynes, Breanna 10             
       1:05.467 (1:05.467)        2:15.088 (1:09.621)        3:31.328 (1:16.240)
       4:48.671 (1:17.343)
  9 Canton McKinley                                   4:40.00    5:05.48  
     1) Johnson, SaRae 9                2) Marshall, Amariona 9           
     3) Barrett, Alaylaha 9             4) Hubbard, Zyrieana 10           
       1:09.567 (1:09.567)        2:23.770 (1:14.203)        3:35.021 (1:11.251)
       5:05.474 (1:30.453)
 
Girls 4x800 Meter Relay
================================================================================
 Meet Record: * 9:59.30  4/28/2017   GlenOak, GlenOak                          
                         S Rosegreen, M Wertz, K Knoch, A Knoch            
    Facility: F 9:24.18  4/23/2016   St. Thomas Aquinas                        
                         A. Welsh, H.Soehnlen, Kac. Soehnlen, Kal. Soehnlen
    School                                               Seed     Finals  Points
================================================================================
  1 GlenOak                                          10:14.00   10:23.45   10   
     1) Ngetich, Sophia 9               2) Ames, Jada 10                  
     3) Hamm, Addison 9                 4) Esporite, Kaitlyn 10           
       1:12.944 (1:12.944)        2:36.793 (1:23.849)        3:51.757 (1:14.964)
       5:12.898 (1:21.141)        6:27.437 (1:14.539)        7:49.633 (1:22.196)
       8:59.292 (1:09.659)       10:23.443 (1:24.151)
  2 Mas. Jackson                                     10:45.20   10:47.31    8   
     1) Reed, Sophia 10                 2) Hudas, Gianna 10               
     3) Williams, Grace 10              4) McMurtry, Riley 10             
       1:17.043 (1:17.043)        2:40.703 (1:23.660)        3:58.271 (1:17.568)
       5:23.474 (1:25.203)        6:40.232 (1:16.758)        8:09.716 (1:29.484)
       9:22.198 (1:12.482)       10:47.307 (1:25.109)
  3 Hoover                                           10:55.00   10:53.63    6   
     1) Donaldson, Anna 10              2) Fisher, Leah 10                
     3) Horning, Ashlinne 10            4) Palombo, Anna 10               
       1:18.172 (1:18.172)        2:36.676 (1:18.504)        3:57.541 (1:20.865)
       5:29.175 (1:31.634)        6:45.905 (1:16.730)        8:13.809 (1:27.904)
       9:27.550 (1:13.741)       10:53.627 (1:26.077)
  4 Minerva                                          10:40.00   11:13.09    5   
     1) Crissman, Annabelle 9           2) Crissman, Samantha 9           
     3) Dray, Hailey 10                 4) Ison, Hannah 9                 
       1:16.597 (1:16.597)        2:38.906 (1:22.309)        4:03.623 (1:24.717)
       5:37.361 (1:33.738)        7:03.202 (1:25.841)        8:33.755 (1:30.553)
       9:50.636 (1:16.881)       11:13.081 (1:22.445)
  5 Mass. Perry                                      11:45.00   11:27.65    4   
     1) Miller, Kylie 10                2) Wright, Jocelyn 10             
     3) Edwards, Keeley 9               4) Morgan, Audrey 10              
       1:17.342 (1:17.342)        2:39.596 (1:22.254)        4:05.032 (1:25.436)
       5:45.015 (1:39.983)        7:11.400 (1:26.385)        8:44.577 (1:33.177)
      10:03.429 (1:18.852)       11:27.650 (1:24.221)
  6 Woodridge                                        11:50.00   11:34.24    3   
     1) Bishop, Uriel 10                2) Wilkinson, Sydney 9            
     3) Wuscher, Ruby 9                 4) LaGuardia, Rachel 10           
       1:21.278 (1:21.278)        2:52.156 (1:30.878)        4:22.050 (1:29.894)
       5:52.595 (1:30.545)        7:18.212 (1:25.617)        8:43.531 (1:25.319)
      10:03.942 (1:20.411)       11:34.232 (1:30.290)
 
Girls High Jump
================================================================================
 Meet Record: *  5-02  4/28/2017   Peyton Howell, GlenOak                      
    Facility: F  5-08  4/23/2011   Maddie Morrow, Hoover                       
    Name                    Year School                  Seed     Finals  Points
================================================================================
  1 Manofsky, Abra             9 Mas. Jackson         5-00.00    4-10.00   10   
     4-00 4-02 4-04 4-06 4-08 4-10 5-00 
        P    P    P    O    O    O    P 
  2 Horning, Ashlinne         10 Hoover               4-08.00    4-08.00    7   
     4-00 4-02 4-04 4-06 4-08 4-10 
        P    P    O    O    O  XXX 
  2 Blakely, Robbaniquea      10 Canton McKin         4-08.00    4-08.00    7   
     4-00 4-02 4-04 4-06 4-08 4-10 
        P    P    O    O    O  XXX 
  4 Lenhart, Cate             10 Mas. Jackson         4-10.00   J4-08.00    5   
     4-00 4-02 4-04 4-06 4-08 4-10 
        P    O    O   XO    O  XXX 
  5 Tompkins, Lily             9 Walsh Jesuit         4-06.00    4-06.00    4   
     4-00 4-02 4-04 4-06 4-08 
        O    O    O    O  XXX 
  6 Ames, Jada                10 GlenOak              4-08.00   J4-06.00    3   
     4-00 4-02 4-04 4-06 4-08 
        O    O   XO   XO  XXX 
  7 Weirich, Emma             10 Mass. Perry          4-10.00    4-04.00    1.50
     4-00 4-02 4-04 4-06 
        O    O    O  XXP 
  7 Fisher, Leah              10 Hoover               4-06.00    4-04.00    1.50
     4-00 4-02 4-04 4-06 
        P    O    O  XXX 
  9 Howell, Izzie              9 Woodridge            4-04.00   J4-04.00  
     4-00 4-02 4-04 4-06 
        O    O   XO  XXX 
  9 Horning, Avery             9 Alliance             4-04.00   J4-04.00  
     4-00 4-02 4-04 4-06 
        O    O   XO  XXX 
 11 Williams, Allison         10 GlenOak                         4-02.00  
     4-00 4-02 4-04 
        O    O  XXX 
 12 Barrett, Alaylaha          9 Canton McKin         4-04.00    4-00.00  
     4-00 4-02 
       XO  XXX 
 -- Brewster, Ella             9 Walsh Jesuit         4-00.00         NH  
     4-00 
      XXX 
 -- Crissman, Annabelle        9 Minerva              4-04.00         NH  
     4-00 
      XXX 
 -- Simon, Bella              10 Woodridge            4-00.00         NH  
     4-00 
      XXX 
 
Girls Pole Vault
================================================================================
 Meet Record: * 10-00  4/28/2017   Sydney Walker, Steele                       
    Facility: F 13-01  4/23/2022   Kendal Fisher, Mass. Perry                  
    Name                    Year School                  Seed     Finals  Points
================================================================================
  1 Schans, Chloe              9 Hoover               9-07.00    9-07.00   10   
     5-01 6-01 6-07 7-01 7-07 8-01 8-07 9-01 9-07 10-01 
        P    P    P    P    P    O    O    O   XO   XXX 
  2 Serafimov, Rachael        10 Woodridge            8-00.00    8-07.00    8   
     5-01 6-01 6-07 7-01 7-07 8-01 8-07 9-01 
        P    P    P    O    O  XXO    O  XXX 
  3 Guist, Parker             10 GlenOak              8-06.00    8-01.00    6   
     5-01 6-01 6-07 7-01 7-07 8-01 8-07 
        P    P    P    O    O    O  XXX 
  4 Hofner, Allison           10 Mas. Jackson         7-06.00    7-07.00    4.50
     5-01 6-01 6-07 7-01 7-07 8-01 
        P    P    P    O    O  XXX 
  4 Ehmer, Lindsay            10 Mass. Perry          7-06.00    7-07.00    4.50
     5-01 6-01 6-07 7-01 7-07 8-01 
        P    O    O    O    O  XXX 
  6 Davis, Izzy               10 Woodridge            7-06.00   J7-07.00    3   
     5-01 6-01 6-07 7-01 7-07 8-01 
        P    O    O    O  XXO  XXX 
  7 Oliver, Guinevere         10 Hoover               6-01.00    6-07.00    2   
     5-01 6-01 6-07 7-01 
        O    O    O  XXX 
  8 Spoonemore, Reese          9 Mas. Jackson         6-06.00   J6-07.00    1   
     5-01 6-01 6-07 7-01 
        O    O   XO  XXX 
  9 Matyac, Alexa             10 Walsh Jesuit         6-06.00   J6-07.00  
     5-01 6-01 6-07 7-01 
        P    O  XXO  XXX 
 10 Morrison, Milayne          9 GlenOak              7-00.00   J6-07.00  
     5-01 6-01 6-07 7-01 
       XO   XO  XXO  XXX 
 11 Jones, Secora             10 Canton McKin         6-00.00    6-01.00  
     5-01 6-01 6-07 
        O   XO  XXX 
 12 Coss, Pheobe              10 Canton McKin         6-06.00    5-01.00  
     5-01 6-01 
        O  XXX 
 -- Schmitz, Victoria          9 Walsh Jesuit         7-00.00         NH  
     5-01 6-01 
        P  XXX 
 
Girls Long Jump
================================================================================
 Meet Record: * 17-04.50  5/1/2009    Abby Kenyon, Jackson                     
    Facility: F 18-09.50  4/22/2004   Destanie Morgan, Canton McKinley         
    Name                    Year School                  Seed     Finals  Points
================================================================================
  1 Tate, Darea               10 GlenOak             15-05.00   15-02.00   10   
      13-08  14-09.50  14-11  15-02       
  2 Werstler, Emma             9 Mas. Jackson        15-06.00   14-09.00    8   
      14-01.50  13-08.50  14-02  14-09       
  3 Zakham, Alyssa             9 Hoover              14-09.00   14-03.00    6   
      11-09  11-11.50  14-03  14-02.50      
  4 Grametbauer, Melina        9 Mas. Jackson        14-06.00  J14-03.00    5   
      14-03  14-01.50  12-09  14-00.50      
  5 Shane, McKenna             9 Mass. Perry         16-09.00   14-01.50    4   
      14-01.50  14-01               
  6 Sterling, Alexys           9 Canton McKin        15-01.00   14-01.00    3   
      14-01  13-05  13-06.50  FOUL       
  7 Williams, Allison         10 GlenOak                        14-00.00    2   
      13-04.50  13-03  13-07.50  14-00       
  8 Zack, Kendall              9 Walsh Jesuit        13-06.50   13-10.50    1   
      12-09.50  12-04  12-06  13-10.50      
  9 Stephens, Lauren           9 Walsh Jesuit        13-03.00   13-09.00  
      FOUL  13-05  13-09  FOUL      
 10 Fitz-Patrick, Clare       10 Hoover              13-01.00   13-05.00  
      12-06  13-05  FOUL  13-01.50      
 11 Fritz, Cassidy             9 Woodridge           13-00.00   13-02.00  
      12-04  13-02  11-03.50  FOUL      
 12 Loveless, Kaylie           9 Minerva             14-00.00   13-00.00  
      FOUL  FOUL  12-11  13-00      
 13 Hubbard, Zyrieana         10 Canton McKin        15-02.00  J13-00.00  
      13-00  12-08.50  12-05.50  12-10.50       
 14 Simon, Bella              10 Woodridge           13-00.00   12-03.00  
      FOUL  12-03  11-05  FOUL      
 15 Hilliard, Bridget          9 Minerva             12-06.00   11-04.50  
      11-03  FOUL  11-02.50  11-04.50      
 
Girls Shot Put
===================================================================================
 Meet Record: * 37-01  4/29/2016   Reece Turley, Washington                    
    Facility: F 48-05  5/25/2017   Abby Moore, Rootstown                       
    Name                    Year School                  Seed     Finals  H# Points
===================================================================================
  1 Perry, Isabelle            9 Mass. Perry         33-06.50   34-01.00   2  10   
      32-05  34-01               
  2 Hirschman, Harper          9 Mas. Jackson        32-02.00   30-08.50   2   8   
      30-08.50  27-10               
  3 Sypolt, Sloane            10 Louisville          31-05.00   28-11.00   2   6   
      28-11  28-07               
  4 Haynes, Breanna           10 Mass. Perry         25-10.50   26-05.00   2   5   
      26-01.50  26-05               
  5 Nice, Bailey               9 GlenOak             29-08.00   26-02.00   2   4   
      26-02  24-03.50               
  6 Ramsey, Colleen            9 Louisville          26-08.00   24-09.50   2   3   
      23-11  24-09.50               
  7 Winn, Eva                  9 GlenOak             26-08.00   24-05.00   2   2   
      24-01  24-05               
  8 Morgan, Brooklynn         10 Hoover              27-00.00  J24-05.00   2   1   
      24-05  22-11.50               
  9 Stidham, Jasira            9 Walsh Jesuit        24-00.00   23-08.50   1 
      23-08.50  22-07.50               
 10 Cyc, Mallory               9 Woodridge           25-00.00   23-00.00   1 
      21-01.50  23-00               
 11 Mandato, Olivia           10 Minerva             22-08.00   22-07.00   1 
      22-07  21-01.50               
 12 Regec, Gia                 9 Woodridge           24-00.00   22-03.00   1 
      19-04  22-03               
 13 Blondheim, Sophia         10 Hoover              25-00.00   22-02.00   2 
      22-02  22-00.50               
 14 Reynolds, Ryan             9 Walsh Jesuit        21-08.00   21-02.50   1 
      21-02.50  20-10               
 15 Chuckalovchak, Kamryn     10 Minerva             21-07.00   19-07.00   1 
      18-10  19-07               
 
Girls Discus Throw
===================================================================================
 Meet Record: * 118-08  5/3/2013    Ann Marie Trissel, Canton South            
    Facility: F 151-02  5/13/2011   Alie Tolich, Austintown Fitch              
    Name                    Year School                  Seed     Finals  H# Points
===================================================================================
  1 Perry, Isabelle            9 Mass. Perry           105-00      96-09   2  10   
      95-03  96-09               
  2 Jones, Secora             10 Canton McKin          102-00      96-00   2   8   
      96-00  88-04               
  3 Sypolt, Sloane            10 Louisville             89-04      93-10   2   6   
      93-10  74-04               
  4 Hirschman, Harper          9 Mas. Jackson          101-00      82-04   2   5   
      82-04  69-06               
  5 Nice, Bailey               9 GlenOak                96-00      79-04   2   4   
      75-06  79-04               
  6 Phillips, Madelyn         10 GlenOak                86-00      76-10   2   3   
      76-10  76-09.50               
  7 Cyc, Mallory               9 Woodridge              74-00      71-10   2   2   
      59-07  71-10               
  8 Mayer, Adeline            10 Woodridge              82-00      70-07   2   1   
      68-10  70-07               
  9 Morgan, Brooklynn         10 Hoover                 69-06      62-10   1 
      54-01  62-10               
 10 Stidham, Jasira            9 Walsh Jesuit        59-08.50      59-10   1 
      59-10  57-03               
 11 Blondheim, Sophia         10 Hoover                 68-04      58-07   1 
      57-08  58-07               
 12 Mandato, Olivia           10 Minerva                58-00      58-00   1 
      52-09  58-00               
 13 Chuckalovchak, Kamryn     10 Minerva                66-00      57-03   1 
      55-11  57-03               
 14 Fellouzis, Caliope         9 Mass. Perry            57-06      57-02   1 
      57-02  56-11            
 15 Kiko, Gretchen            10 Louisville          59-09.50      54-09   1 
      49-08  54-09               
 16 Lefoer, Madison            9 Walsh Jesuit           39-11      46-02   1 
      46-02  35-10