Leopards Maul McKinley 8-1 – Baseball
Louisville 8, Canton McKinley 1
<<< Previous at St. Vincent-St. Mary | Baseball Schedule | Next Vs. Boardman >>>
The Louisville Leopards Varsity Baseball Team downed the visiting Canton McKinley Bulldogs 8-1 Friday Evening at Andy Aljancic Field. With the victory, Louisville reaches double digits in the win column improving to 10-7 on the season.
Varsity Box Score | JV Box Score
---
Warner Fans 12 in Complete Game Victory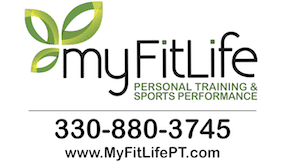 Senior starting pitcher Anthony Warner pitched all seven innings, gave up one unearned run on three hits, and struck out 12 to lead the Leopards. He retired the side in order in the second, fourth, and seventh innings. Warner struck out the final three batters he faced in the fifth inning and also struck out the side in the seventh to close the game.
Warner remains undefeated on the hill this season with this being his team leading fourth victory.
---
Roberts Finishes 3-for-3 with 3 RBIs
Junior center fielder Charlie Roberts batted 3-for-3 with three RBIs and a run scored hitting in the lead-off position for Louisville. He led off the bottom of the first with a single and then stole second base. On the next pitch, sophomore shortstop Andrew Corona singled on a line drive to right field bringing home Roberts from second to give the Leopards an early 1-0 lead.
Roberts added to the Louisville advantage in the third inning with a two-out, two-run triple to center field. Junior second baseman Connor Morley and senior left fielder Connor Adelman scored on the play to put the Leopards ahead 3-0. Later in the fourth inning, Roberts drove home senior right fielder Zack Seaman to put Louisville in command 6-0.
Seaman reached on an error in the at-bat before which brought home senior third baseman Caleb Miller as well as Adelman. Seaman also singled home Adelman again in the bottom of the sixth to up the Leopards lead to 7-1. Two batters later, Seaman scored his second run of the game when Corona singled to left field to make it 8-1.
---
Bulldogs Break Shutout in the Sixth
In the top of the sixth, Canton McKinley produced their only run of the contest without a base hit. Second baseman Tony Wood walked to start the inning, stole second base, and then advanced to third on a passed ball. Wood then reached home plate after shortstop Charles Parsons reached base on an error to cut the Bulldog deficit to 6-1.
Pitcher Nate Martinez, Parsons, and third baseman Sebastian Wilkins all finished with hits for McKinley.
UP NEXT: The Louisville Baseball Team will next host the Boardman Spartans on Monday, May 2 at 5:00 PM.
---
Donate to Leopard Nation
---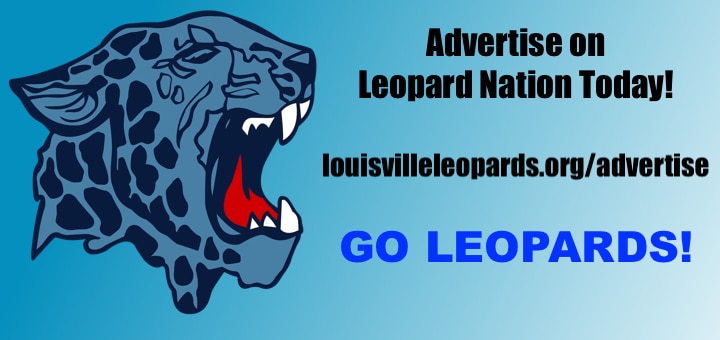 Don't forget to Subscribe to Our Posts for Free
---
Canton McKinley at Louisville Varsity Baseball Box Score
LEOPARDS 8, BULLDOGS 1
Team 123-456-7–R-H-E
McKinley 000-001-0–1-3-1
Louisville 120-302-X–8-9-1
Records: Louisville 10-7
---
JV: Canton McKinley 10, Louisville 6
JV BASEBALL BOX SCORE
BULLDOGS 10, LEOPARDS 6
Team 123-456-7–R-H-E
McKinley 100-012-6–10-7-5
Louisville 311-000-1–6-5-5
Records: Louisville 10-3