Louisville Defeats Massillon 4-1 in Season Opener – Softball
Louisville 4, Massillon 1
<<< Previous 2022 At Austintown Fitch | Softball Schedule | Next Vs. New Philadelphia >>>
The Louisville Leopards Varsity Softball Team defeated the visiting Massillon Tigers 4-1 in their season opener Tuesday Evening at West Main Vet Clinic Field.
---
---
Heath Throws Complete Game 3-Hitter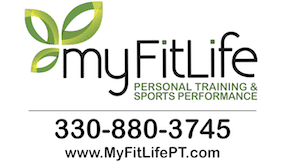 Louisville junior pitcher Katie Heath threw a complete game 3-hitter and struck out 4 to earn her first win of the season. Heath retired the first 15 batters she faced and also sent down the final 6 Massillon hitters.
The Tigers scored their lone run when left fielder Ava Davis and center fielder Reese Bachtel cracked back-to-back doubles to open the top of the sixth. They would be the the only 2 Massillon batters to reach base throughout the game.
---
Leopards Get 3 in the First
The Lady Leopards came out of the gate swinging and jumped out to a 3-0 first inning lead. Junior third baseman Kenzi Denzer walked to start the frame and came home via freshman second baseman Kaitlin Twinem's triple to right field. Two pitches later, junior shortstop Matti Benson singled home Twinem to put Louisville ahead 2-0.
Benson then produced a third run on the base paths. She stole second and third on consecutive pitches before scoring on an error by the catcher.
---
Denzer Hits Solo Shot in Third
Denzer led off the bottom of the third with a solo homer to center field. The home run was the sixth of her varsity career and it gave the Leopards a commanding 4-0 advantage.
Louisville would out-hit Massillon 4-1 for the game. Sophomore Chay Cline also singled to lead off the fifth inning.
---
Louisville Wins 10th Straight Over Massillon
With the victory, the Leopards have now defeated the Tigers in 10 consecutive meetings dating back to 2009. This includes the last 6 games played at Louisville in the series.
The Leopards now lead the all-time series 24-9 overall, which includes a 12-2 record when playing at home.
<<< Previous 2022 At Massillon | Massillon All-Time Series
UP NEXT: The Lady Leopards will next host the New Philadelphia Quakers on Thursday, March 30. Game time is set for 5:00 PM from West Main Vet Clinic Field.
Cover Photo By The Louisville Herald
---
Donate to Leopard Nation
---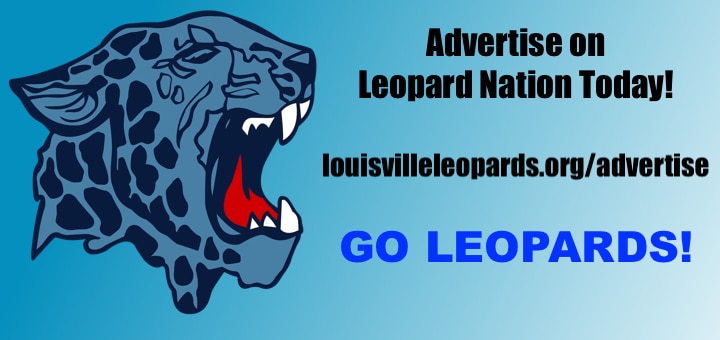 Don't forget to Subscribe to Our Posts for Free
---
Massillon at Louisville Softball Box Score
LEOPARDS 4, TIGERS 1
Team 123-456-7–R-H-E
Massillon 000-001-0–1-3-1
Louisville 301-000-X–4-4-0
MASSILLON TIGERS SOFTBALL VARSITY BATTING STATS
| | | | | | | |
| --- | --- | --- | --- | --- | --- | --- |
| LINEUP | AB | R | H | RBI | BB | SO |
| A Harper (P) | 3 | 0 | 0 | 0 | 0 | 0 |
| L Newman (SS) | 3 | 0 | 1 | 0 | 0 | 1 |
| A Geier (2B) | 3 | 0 | 0 | 0 | 0 | 0 |
| A Hawk | 3 | 0 | 0 | 0 | 0 | 2 |
| A Els (C) | 3 | 0 | 0 | 0 | 0 | 0 |
| H Walters (3B) | 3 | 0 | 0 | 0 | 0 | 0 |
| M Duplain (1B) | 2 | 0 | 0 | 0 | 0 | 1 |
| A Davis (LF) | 2 | 1 | 1 | 0 | 0 | 0 |
| R Bactel (CF) | 2 | 0 | 1 | 1 | 0 | 0 |
| TEAM | 24 | 1 | 3 | 1 | 0 | 4 |
2B: R Bactel, A Davis, L Newman
TB: R Bactel 2, A Davis 2, L Newman 2
E: A Els
MASSILLON TIGERS SOFTBALL VARSITY PITCHING STATS
| | | | | | | |
| --- | --- | --- | --- | --- | --- | --- |
| PITCHING | IP | H | R | ER | BB | SO |
| A Harper | 6.0 | 4 | 4 | 4 | 2 | 2 |
| TEAM | 6.0 | 4 | 4 | 4 | 2 | 2 |
Pitches-Strikes: A Harper 84-48
Batters Faced: A Harper 23
LOUISVILLE LEOPARDS SOFTBALL VARSITY BATTING STATS
| | | | | | | |
| --- | --- | --- | --- | --- | --- | --- |
| LINEUP | AB | R | H | RBI | BB | SO |
| K Denzer (3B) | 2 | 2 | 1 | 1 | 1 | 0 |
| K Twinem (2B) | 3 | 1 | 1 | 1 | 0 | 0 |
| M Benson (SS) | 2 | 1 | 1 | 1 | 1 | 0 |
| A Sirohman (LF) | 3 | 0 | 0 | 0 | 0 | 0 |
| A Campbell (C) | 3 | 0 | 0 | 0 | 0 | 0 |
| M Baker (CF) | 2 | 0 | 0 | 0 | 0 | 1 |
| K Heath (P) | 2 | 0 | 0 | 0 | 0 | 0 |
| T Thompson (1B) | 2 | 0 | 0 | 0 | 0 | 1 |
| C Cline | 2 | 0 | 1 | 0 | 0 | 0 |
| TEAM | 21 | 4 | 4 | 3 | 2 | 2 |
3B: K Twinem
HR: K Denzer
TB: M Benson 1, K Twinem 3, C Cline 1, K Denzer 4
SB: M Benson 3, K Denzer
CS: K Denzer
LOUISVILLE LEOPARDS SOFTBALL VARSITY PITCHING STATS
| | | | | | | |
| --- | --- | --- | --- | --- | --- | --- |
| PITCHING | IP | H | R | ER | BB | SO |
| K Heath | 7.0 | 3 | 1 | 1 | 0 | 4 |
| TEAM | 7.0 | 3 | 1 | 1 | 0 | 4 |
Pitches-Strikes: K Heath 73-50
Batters Faced: K Heath 24
Records: Louisville 1-0