Louisville Shutout By Undefeated Jackson 5-0 – Softball
Jackson 5, Louisville 0
<<< Previous Vs. Norton | Softball Schedule | Next At Ursuline >>>
The Louisville Leopards Varsity Softball Team was shutout by the visiting Jackson Polar Bears 5-0 Friday Evening at West Main Vet Clinic Field. With their third straight loss, Louisville drops to 2-4 on the year.
Freshman right fielder Caitlin Thouvenin hit a 2-out double in the seventh inning to highlight the Lady Leopards evening. Sophomore shortstop Matti Benson, senior first baseman Jenna Collins, sophomore third baseman Kenzi Denzer, and sophomore center fielder Brooke Haren also each recorded hits for Louisville.
---
Gossett Fans 14 in Complete Game Shutout
Jackson starting pitcher Julie Gossett threw a complete game 5-hit shutout and struck out 14 to lead the Polar Bears to victory. Gossett fanned 11 of the first 12 Leopard batters she faced and didn't allow a Louisville runner to advance past first base until the fifth inning.
---
Polar Bears Slowly Build Large Advantage
The Polar Bears offense chipped away scoring runs in the first, fourth, and sixth innings before adding a pair of runs in the seventh. Center fielder Megan Magee went 2-for-4 with a double and scored a pair of runs to lead Jackson at the top of the lineup. Third baseman Mara Kachur singled home Magee in the opening frame to get the Lady Bears on the board. Later, designated hitter Jaylynn Henrickson hit a 2-out single to left field scoring first baseman Aubree Snow from second to put Jackson ahead 2-0.
All of the Polar Bears remaining runs came via RBI groundouts. Snow drove in courtesy runner Emme Woolbert for their third run. Then groundouts by Kachur and second baseman Ashley Hauritz in the seventh brought home left fielder Ashley Hochstetler and Magee to give Jackson a commanding 5-0 lead.
---
Louisville Vs. Jackson Softball History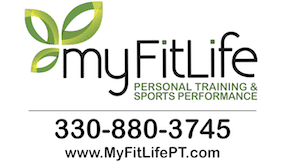 The Leopards have now lost their last three meetings against the Polar Bears including the last two games in which they hosted Jackson. This was the 50th all-time meeting between the Lady Leopards and Lady Bears with Jackson leading the all-time series 32-10. The Lady Bears also hold a 13-10 edge when playing at Louisville in the series.
This is the sixth time that Jackson has shutout Louisville overall. The last time the Polar Bears shutout the Leopards was in a 2-0 Jackson victory at Louisville on April 30, 2001.
<<< Previous 2021 | Jackson All-Time Series
UP NEXT: The Louisville Leopards Varsity Softball Team will next travel to Jeromesville to take on the host Hillsdale Falcons as well as the Lake Blue Streaks on Saturday, April 9. First game is set to begin at 1:00 PM from Hillsdale High School.
Cover Photo By The Louisville Herald
---
Donate to Leopard Nation
---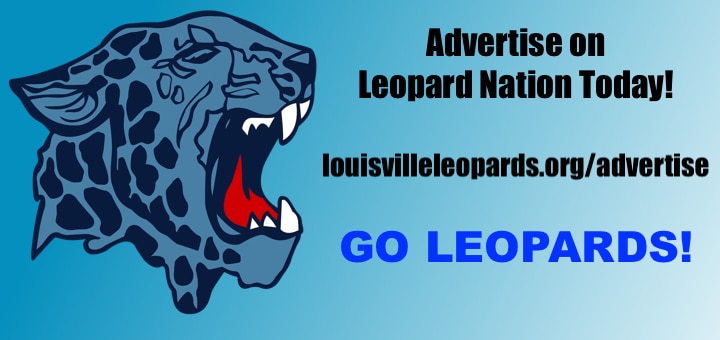 Don't forget to Subscribe to Our Posts for Free
---
Jackson at Louisville Softball Box Score
POLAR BEARS 5, LEOPARDS 0
Team 123-456-7–R-H-E
Jackson 100-101-2–5-8-1
Louisville 000-000-0–0-5-1
JACKSON POLAR BEARS SOFTBALL VARSITY BATTING STATS
| Lineup | AB | R | H | RBI | BB | SO |
| --- | --- | --- | --- | --- | --- | --- |
| Megan Magee | 4 | 2 | 2 | 0 | 0 | 0 |
| Chloe Christensen | 3 | 0 | 1 | 0 | 1 | 0 |
| Mara Kachur | 4 | 0 | 1 | 2 | 0 | 0 |
| Julia Gossett | 2 | 0 | 0 | 0 | 2 | 0 |
| Ashley Hauritz | 4 | 0 | 1 | 1 | 0 | 0 |
| Aubree Snow | 3 | 1 | 1 | 1 | 1 | 0 |
| Morgan Christopher | 4 | 0 | 1 | 0 | 0 | 0 |
| Jaylynn Hendrickson | 3 | 0 | 1 | 1 | 0 | 1 |
| Ashley Hochstetler | 1 | 1 | 0 | 0 | 1 | 0 |
| – Hannah Kemper | 1 | 0 | 0 | 0 | 0 | 0 |
| Emme Woolbert | 0 | 1 | 0 | 0 | 0 | 0 |
| Rylie Fletcher | – | – | – | – | – | – |
| Totals | 29 | 5 | 8 | 5 | 5 | 1 |
JACKSON POLAR BEARS SOFTBALL VARSITY PITCHING STATS
| Pitching | IP | #P | S% | H | R | ER | SO | BB | HR |
| --- | --- | --- | --- | --- | --- | --- | --- | --- | --- |
| Julia Gossett | 7.0 | 104 | .740 | 5 | 0 | 0 | 14 | 0 | 0 |
| Totals | 7.0 | 104 | .740 | 5 | 0 | 0 | 14 | 0 | 0 |
LOUISVILLE LEOPARDS SOFTBALL VARSITY BATTING STATS
| Lineup | AB | R | H | RBI | BB | SO |
| --- | --- | --- | --- | --- | --- | --- |
| Matti Benson | 3 | 0 | 1 | 0 | 0 | 2 |
| Kenzi Denzer | 3 | 0 | 1 | 0 | 0 | 2 |
| Brooke Brendle | 3 | 0 | 0 | 0 | 0 | 2 |
| Jenna Collins | 3 | 0 | 1 | 0 | 0 | 1 |
| – Paige Folk | 0 | 0 | 0 | 0 | 0 | 0 |
| Shelby Mayle | 3 | 0 | 0 | 0 | 0 | 2 |
| Katie Heath | 1 | 0 | 0 | 0 | 0 | 1 |
| – Olivia Mongiardo | 2 | 0 | 0 | 0 | 0 | 1 |
| Caitlin Thouvenin | 3 | 0 | 1 | 0 | 0 | 1 |
| Brooke Haren | 3 | 0 | 1 | 0 | 0 | 1 |
| Matti Adams | 2 | 0 | 0 | 0 | 0 | 1 |
| Totals | 26 | 0 | 5 | 0 | 0 | 14 |
LOUISVILLE LEOPARDS SOFTBALL VARSITY PITCHING STATS
| Pitching | IP | #P | S% | H | R | ER | SO | BB | HR |
| --- | --- | --- | --- | --- | --- | --- | --- | --- | --- |
| Katie Heath | 7.0 | 106 | .538 | 8 | 5 | 2 | 1 | 5 | 0 |
| Totals | 7.0 | 106 | .538 | 8 | 5 | 2 | 1 | 5 | 0 |
Records: Jackson 7-0, Louisville 2-4