Lady Leopards Slam Spartans 9-4 – Softball
Louisville 9, Boardman 4
<<< Previous Vs. McDowell | Softball Schedule | Next At Austintown Fitch >>>
The Louisville Leopards Varsity Softball Team built a 9-0 lead en rout to downing the host Boardman Spartans 9-4 Monday Evening.
---
Stillwagon Hits Grand Slam, Benson Homers
Senior first baseman Lauren Stillwagon batted 2-for-4 with a grand slam and a double to lead the Lady Leopards. Freshman shortstop Matti Benson also went 3-for-5 with a solo home run, double, and rbi single. Junior third baseman Jenna Collins finished 2-for-4 with a 2-run single in the fourth to account of the other Louisville RBIs.
---
.
---
Leopards Build 9-0 Lead, Ensley Notches Victory
In the circle, Leopards senior starting pitcher Cloie Ensley improved to 3-1 with the victory. She pitched 7 innings and surrendered just 1 earned run on 8 hits.
Louisville built a 9-0 lead through five innings, but were unable to punch the final run home to end the game via mercy. As a result, Boardman put a 4-spot up in the bottom of the sixth.
---
Boardman Puts Up 4-Spot in the Sixth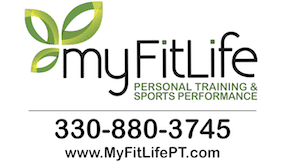 Left fielder Samantha Hoffman, catcher Morgan Cherne, first baseman Cassidy Bryan, and third baseman Nadia Rawhneh all drove in runs in consecutive plate appearances to cut the deficit to 9-4. Hoffman and Rawhneh both recorded RBI singles scoring second baseman Katryn O'Horo and Jenna Madick. Cherne also doubled home shortstop Jenna Olexa and Bryan's sac fly scored Hoffman.
Ensley was able to retire the side in order on 6 pitches in the bottom of the seventh. The first batter grounded out to Collins at third and the next two hitters flied out to junior left fielder Katie Porter to conclude the game.
---
Leopards Out-Hit Spartans 15-8
Louisville finished with 15 hits as a team compared to Boardman's 8 as a team. Junior right fielder Brooke Brendle and second baseman Shelby Mayle also recorded 2 hits each for LHS. O'Horo led the Lady Spartans with 2 of their 8 hits.
This was the first ever meeting between the two schools in varsity fastpitch.
UP NEXT: The Louisville Leopards Softball Team will next travel to face the Austintown Fitch Falcons on Tuesday, April 6 at 5:00 PM.
VARSITY SOFTBALL BOX SCORE
LEOPARDS 9, SPARTANS 4
Team 123-45–R-H-E
Louisville 410-220-0–9-15-1
Boardman 000-004-0–4-8-1
LOUISVILLE LEOPARDS SOFTBALL VARSITY BATTING STATS
| Lineup | AB | R | H | RBI | BB | SO |
| --- | --- | --- | --- | --- | --- | --- |
| Matti Benson | 5 | 2 | 3 | 2 | 0 | 0 |
| Shelby Mayle | 4 | 2 | 2 | 0 | 0 | 0 |
| Kaylee Nolte | 5 | 1 | 1 | 0 | 0 | 2 |
| Jenna Collins | 4 | 1 | 2 | 2 | 0 | 0 |
| Lauren Stillwagon | 4 | 1 | 2 | 4 | 0 | 0 |
| Katie Porter | 4 | 0 | 1 | 0 | 0 | 1 |
| Brooke Brendle | 4 | 1 | 2 | 0 | 0 | 0 |
| Kat Frase | 2 | 0 | 0 | 0 | 0 | 2 |
| -Brooke Haren | 2 | 0 | 0 | 0 | 0 | 1 |
| Kenzi Denzer | 4 | 1 | 2 | 0 | 0 | 0 |
| Cloie Ensley | – | – | – | – | – | – |
| Kendra Thomas | – | – | – | – | – | – |
| Totals | 38 | 9 | 15 | 8 | 0 | 6 |
LOUISVILLE LEOPARDS SOFTBALL VARSITY PITCHING STATS
| Pitching | IP | #P | S% | H | R | ER | SO | BB | HR |
| --- | --- | --- | --- | --- | --- | --- | --- | --- | --- |
| Cloie Ensley | 7.0 | 85 | .706 | 8 | 4 | 1 | 0 | 0 | 0 |
| Totals | 7.0 | 85 | .706 | 8 | 4 | 1 | 0 | 0 | 0 |
BOARDMAN SPARTANS SOFTBALL VARSITY BATTING STATS
| Lineup | AB | R | H | RBI | BB | SO |
| --- | --- | --- | --- | --- | --- | --- |
| Dana Haus | 4 | 0 | 0 | 0 | 0 | 0 |
| Katryn O'Horo | 4 | 1 | 2 | 0 | 0 | 0 |
| Jenna Olexa | 4 | 1 | 1 | 0 | 0 | 0 |
| Madison Lester | 3 | 0 | 1 | 0 | 0 | 0 |
| Nina Scavelli | 2 | 0 | 0 | 0 | 0 | 0 |
| Samantha Hoffman | 1 | 1 | 1 | 1 | 0 | 0 |
| Morgan Cherne | 3 | 0 | 1 | 1 | 0 | 0 |
| Cassidy Bryan | 2 | 0 | 0 | 1 | 0 | 0 |
| Nadia Rawhneh | 3 | 0 | 1 | 1 | 0 | 0 |
| Sofia Hoffman | 3 | 0 | 1 | 0 | 0 | 0 |
| Jenna Madick | 0 | 1 | 0 | 0 | 0 | 0 |
| Totals | 29 | 4 | 8 | 4 | 0 | 0 |
BOARDMAN SPARTANS SOFTBALL VARSITY PITCHING STATS
| Pitching | IP | #P | S% | H | R | ER | SO | BB | HR |
| --- | --- | --- | --- | --- | --- | --- | --- | --- | --- |
| Madison Lester | 4.0 | 68 | .721 | 9 | 7 | 6 | 5 | 0 | 2 |
| Katryn O'Horo | 3.0 | 56 | .643 | 6 | 2 | 2 | 1 | 0 | 0 |
| Totals | 7.0 | 124 | .685 | 15 | 9 | 8 | 6 | 0 | 2 |
Records: Louisville 4-2, Boardman 2-2