Louisville Blue Falls in Opener at Stow-Munroe Falls Gold 8-3 – Varsity Baseball
Stow-Munroe Falls Gold 8, Louisville Blue 3
<<< Previous 2019 Vs. Sandy Valley | Baseball Schedule | Next At Ridgewood >>>
The Louisville Leopards Varsity Blue Baseball Team fell to host Stow-Munroe Falls Gold 8-3 Saturday in their season opener.
---
Brahler and Kandle Drive in Louisville Runs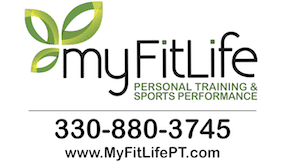 The Leopards fell behind 6-0 at the end of the first inning and began chipping away at the deficit in the second inning. Tony Brahler singled home Walker Kandle with 1 out to get LHS on the board. Later in the inning, Kyle Vesely hit a 2-out RBI single to left field scoring Cory Noble from third to cut the Louisville disadvantage to 6-2.
The Bulldogs added another run in the bottom of the second, but the Leopards matched it with a run of their own in the top of the third. Karson Siegfried doubled on a fly ball to left field, stole third, and came home via a balk by Stow's pitcher.
---
---
Croxton Strikes Out 5 in Relief
Louisville was unable to score the rest of the way. As a result, the Leopards fell to the Bulldogs despite out-hitting them 7-5 for the game.
Colby Croxton pitched 3 innings in relief giving up 1 unearned run on 2 hits, and striking out 5. Starter Derek Lizer also struck out 4 in three innings.
---
Orosz Goes 2-for-2 to Lead Stow
Stow was led by Orosz who went 2-for-2 with an RBI single in the second and a lead-off double in the fifth. Giunto also drove in a pair of runs and Kupetz batted in a run for the Bulldogs.
UP NEXT: The Louisville Leopards Varsity Blue Baseball Team will next travel to face the Ridgewood Generals on Thursday, April 8 at 5:00 PM.
---
Donate to Leopard Nation
---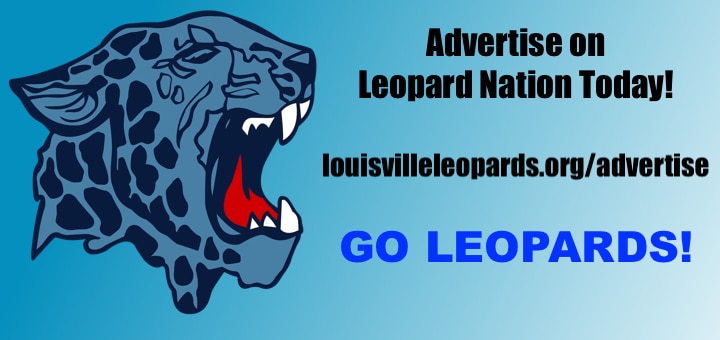 Don't forget to Subscribe to Our Posts for Free
VARSITY BASEBALL BOX SCORE
BULLDOGS GOLD 8, LEOPARDS BLUE 3
Team 123-456-7–R-H-E
Louisville Blue 021-000-0–3-7-5
Stow Gold 610-010-X–8-5-1
LOUISVILLE LEOPARDS VARSITY BLUE BATTING STATS
| Lineup | AB | R | H | RBI | BB | SO |
| --- | --- | --- | --- | --- | --- | --- |
| Kyle Vesely | 4 | 0 | 1 | 1 | 0 | 3 |
| Anthony Warner | 2 | 0 | 0 | 0 | 2 | 0 |
| Karson Siegfried | 4 | 1 | 1 | 0 | 0 | 1 |
| Walker Kandel | 3 | 1 | 1 | 0 | 1 | 0 |
| Josh Stafford | 4 | 0 | 0 | 0 | 0 | 2 |
| Derek Lizer | 2 | 0 | 0 | 0 | 0 | 2 |
| Colby Croxton | 1 | 0 | 1 | 0 | 0 | 0 |
| Cory Noble | 3 | 1 | 1 | 0 | 0 | 0 |
| Tony Brahler | 3 | 0 | 1 | 1 | 0 | 1 |
| Evan Kroah | 3 | 0 | 1 | 0 | 0 | 0 |
| Caleb House | – | – | – | – | – | – |
| Totals | 29 | 3 | 7 | 2 | 3 | 9 |
LOUISVILLE LEOPARDS VARSITY BLUE PITCHING STATS
| Pitching | IP | #P | S% | H | R | ER | SO | BB | HR |
| --- | --- | --- | --- | --- | --- | --- | --- | --- | --- |
| Derek Lizer | 3.0 | 62 | .500 | 3 | 7 | 3 | 4 | 3 | 0 |
| Colby Croxton | 3.0 | 52 | .577 | 2 | 1 | 0 | 5 | 0 | 0 |
| Totals | 6.0 | 114 | .535 | 5 | 8 | 3 | 9 | 3 | 0 |
STOW-MUNROE FALLS VARSITY GOLD BATTING STATS
| Lineup | AB | R | H | RBI | BB | SO |
| --- | --- | --- | --- | --- | --- | --- |
| Sackett | 4 | 1 | 0 | 0 | 0 | 3 |
| Dunlap | 3 | 1 | 0 | 0 | 0 | 1 |
| Murphy | 3 | 1 | 1 | 0 | 1 | 1 |
| Giunto | 3 | 2 | 1 | 2 | 0 | 1 |
| Orosz | 2 | 2 | 2 | 1 | 1 | 0 |
| Vambore | 2 | 1 | 0 | 0 | 0 | 1 |
| Kupetz | 1 | 0 | 1 | 1 | 0 | 0 |
| Croyle | 1 | 0 | 0 | 0 | 0 | 0 |
| Miller | 1 | 0 | 0 | 0 | 0 | 1 |
| Peters | 2 | 0 | 0 | 0 | 1 | 0 |
| Moore | 3 | 0 | 0 | 0 | 0 | 1 |
| Hammond | – | – | – | – | – | – |
| Cirwinski | – | – | – | – | – | – |
| Morocco | – | – | – | – | – | – |
| Totals | 25 | 8 | 5 | 4 | 3 | 9 |
STOW-MUNROE FALLS VARSITY GOLD PITCHING STATS
| Pitching | IP | #P | S% | H | R | ER | SO | BB | HR |
| --- | --- | --- | --- | --- | --- | --- | --- | --- | --- |
| Kupetz | 2.0 | 34 | .706 | 4 | 2 | 1 | 2 | 0 | 0 |
| Croyle | 2.0 | 26 | .769 | 1 | 1 | 1 | 3 | 0 | 0 |
| Murphy | 1.0 | 12 | .500 | 0 | 0 | 0 | 1 | 1 | 0 |
| Morocco | 1.0 | 12 | .583 | 1 | 0 | 0 | 0 | 0 | 0 |
| Cirwinski | 1.0 | 27 | .481 | 1 | 0 | 0 | 3 | 2 | 0 |
| Miller | 0.0 | 0 | .000 | 0 | 0 | 0 | 0 | 0 | 0 |
| Totals | 7.0 | 111 | .631 | 7 | 3 | 2 | 9 | 3 | 0 |
Records: Louisville Blue 0-1