Louisville Tops GlenOak 8-7 in Seesaw Affair – Softball
Louisville 8, GlenOak 7
<<< Previous At Minerva | Softball Schedule | Next At Wadsworth >>>
The Louisville Leopards Varsity Softball Team topped the visiting GlenOak Golden Eagles 8-7 Monday Evening at West Main Vet Clinic Field. With their fifth straight victory, Louisville improves to 6-2 on the season.
---
Campbell and Benson Homer in 3rd
The Lady Leopards jumped out to a 2-0 lead in the first inning, but the Golden Eagles answered back with 4 runs over the next two innings to take a 4-2 lead.
Junior shortstop Matti Benson led off the bottom of the third with a solo homer to left field to get Louisville to within a run. Benson has now homered against each of the last four Lady Leopards' opponents and has belted a team best 6 home runs on the season.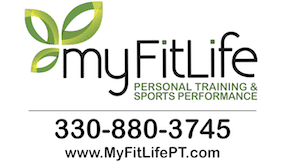 Two batters later, freshman catcher Addy Campbell crushed a solo bomb that cleared the fence in center field to knot the game at 4-4. The home run was her third of the season and Louisville's 11th as a team. Campbell would finish with 3 of the Lady Leopards 10 hits for the game.
LHS would retake the lead an inning later. Benson's sacrifice fly to left field brought home freshman left fielder Maggie Baker from third to put Louisville in front 5-4.
---
Sirohman Delivers Go Ahead 2-Run Single in 6th
The lead changed hands five times throughout the seesaw game. GlenOak pushed across runs in the fifth and sixth inning to retake the lead at 6-5.
Sophomore designated player Chay Cline led off the bottom of the sixth with her second single of the game. Baker followed with a sacrifice bunt advancing sophomore pinch runner Olivia Mongiardo to second base. She then advanced to third base via a wild pitch.
After a strikeout, the Golden Eagles elected to intentionally walk the go-ahead run in Benson to put runners on the corners with two outs. Benson advanced to second on defensive indifference, which set the table for freshman pitcher/first baseman Anna Sirohman.
Sirohman made the Lady Eagles pay for the free pass by delivering a 2-run line drive single to right field that brought home the Mongiardo and Benson to give Louisville the lead again at 7-6. Sirohman would finish 2-for-3 with 3 RBIs and 2 runs scored.
Earlier in the first inning, Sirohman hit an RBI single to center field plating Benson from second. Two batters later, Sirohman would score herself when junior center fielder Brooke Haren drove her home on a groundout to first.
After her clutch 2-run single in the sixth, Sirohman scored what proved to be the deciding run on a GlenOak miscue. Campbell singled on a fly ball to right field, but an error allowed her to advance all the way to third and Sirohman was able to score from first to put Louisville ahead 8-6.
---
Groves Goes 3-for-4 to Lead GlenOak
Right fielder Lexie Groves went 3-for-4 with a pair of RBIs to lead the Golden Eagles. Third baseman Ryleigh Hall also finished 2-for-3 with two runs batted in.
Left fielder Tabetha Thomas went 2-for-4 with an RBI double in the seventh that trimmed the Leopard lead to 8-7 with no one out. Louisville junior pitcher Katie Heath would get Groves to ground into a fielders choice and Olivia Renicker to line into a double play to end the game.
---
Leopards Vs. Golden Eagles Softball History
The Lady Leopards have now won 8 of their last 9 against the Lady Eagles overall dating back to 2016. Louisville has also defeated GlenOak at home in each of their last 4 meetings. The Lady Leopards still trail the all-time series 20-22 overall, but Louisville now holds an 11-10 edge in the series when playing at home.
This is the Lady Leopards second one-run victory over a Federal League foe this season. Louisville also defeated Jackson 7-6 this past Friday.
UP NEXT: The Lady Leopards will look to continue their winning ways when they travel to take on the Wadsworth Grizzlies on Wednesday, April 12 at 5:15 PM.
Cover Photo By The Louisville Herald
---
Donate to Leopard Nation
---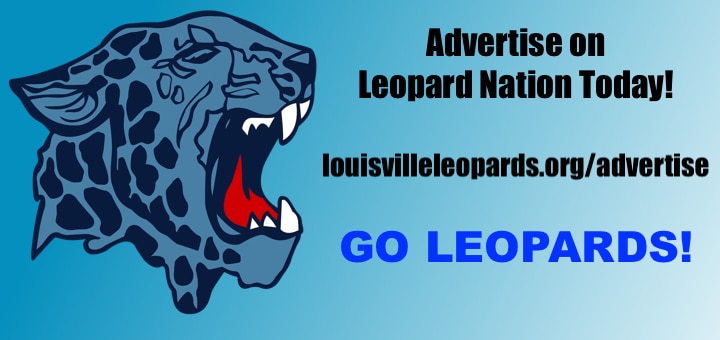 Don't forget to Subscribe to Our Posts for Free
---
GlenOak at Louisville Softball Box Score
LEOPARDS 8, GOLDEN EAGLES 7
Team 123-456-7–R-H-E
GlenOak 013-011-1–7-9-4
Louisville 202-103-X–8-10-3
GLENOAK GOLDEN EAGLES SOFTBALL VARSITY BATTING STATS
| | | | | | | |
| --- | --- | --- | --- | --- | --- | --- |
| LINEUP | AB | R | H | RBI | BB | SO |
| Wagner (CF) | 3 | 2 | 1 | 0 | 1 | 0 |
| Thomas (LF) | 4 | 2 | 2 | 1 | 0 | 0 |
| R Hall (3B) | 3 | 1 | 2 | 2 | 1 | 0 |
| Groves (RF) | 4 | 0 | 3 | 2 | 0 | 0 |
| Rennicker (1B) | 4 | 1 | 0 | 0 | 0 | 0 |
| Richardson | 2 | 0 | 0 | 0 | 1 | 0 |
| Lucas (SS) | 2 | 1 | 1 | 0 | 0 | 1 |
| —#11 | 1 | 0 | 0 | 0 | 0 | 0 |
| Cindric (C) | 2 | 0 | 0 | 1 | 0 | 0 |
| Papaleo (2B) | 2 | 0 | 0 | 0 | 0 | 1 |
| —#13 (2B) | 1 | 0 | 0 | 0 | 0 | 1 |
| TEAM | 28 | 7 | 9 | 6 | 3 | 3 |
2B: Lucas, Thomas
TB: Lucas 2, Wagner 1, Thomas 3, Groves 3, R Hall 2
SF: Cindric
E: Lucas 2, Groves, R Hall
GLENOAK GOLDEN EAGLES SOFTBALL VARSITY PITCHING STATS
| | | | | | | |
| --- | --- | --- | --- | --- | --- | --- |
| PITCHING | IP | H | R | ER | BB | SO |
| Reemsnyder | 6.0 | 10 | 8 | 5 | 2 | 4 |
| TEAM | 6.0 | 10 | 8 | 5 | 2 | 4 |
WP: Reemsnyder 2
Pitches-Strikes: Reemsnyder 99-68
Batters Faced: Reemsnyder 32
LOUISVILLE LEOPARDS SOFTBALL VARSITY BATTING STATS
| | | | | | | |
| --- | --- | --- | --- | --- | --- | --- |
| LINEUP | AB | R | H | RBI | BB | SO |
| K Denzer (3B) | 4 | 0 | 1 | 0 | 0 | 1 |
| M Benson (SS) | 2 | 3 | 1 | 2 | 1 | 0 |
| A Sirohman (P, 1B) | 4 | 2 | 2 | 3 | 0 | 1 |
| A Campbell (C) | 4 | 1 | 3 | 1 | 0 | 1 |
| B Haren (CF) | 4 | 0 | 0 | 1 | 0 | 1 |
| K Twinem (2B) | 3 | 0 | 1 | 0 | 0 | 0 |
| K Heath (1B, P) | 3 | 0 | 0 | 0 | 0 | 0 |
| C Cline | 3 | 0 | 2 | 0 | 0 | 0 |
| —O Mongiardo | 0 | 1 | 0 | 0 | 0 | 0 |
| M Baker (LF) | 1 | 1 | 0 | 0 | 1 | 0 |
| TEAM | 28 | 8 | 10 | 7 | 2 | 4 |
HR: A Campbell, M Benson
TB: A Campbell 6, M Benson 4, A Sirohman 2, K Twinem 1, C Cline 2, K Denzer 1
SF: M Benson
SB: M Benson, K Twinem, C Cline
E: K Heath, M Benson, C Thouvenin
LOUISVILLE LEOPARDS SOFTBALL VARSITY PITCHING STATS
| | | | | | | |
| --- | --- | --- | --- | --- | --- | --- |
| PITCHING | IP | H | R | ER | BB | SO |
| A Sirohman | 4.1 | 7 | 5 | 2 | 1 | 2 |
| K Heath(W) | 2.2 | 2 | 2 | 2 | 2 | 1 |
| TEAM | 7.0 | 9 | 7 | 4 | 3 | 3 |
WP: A Sirohman
Pitches-Strikes: K Heath 31-21, A Sirohman 71-47
Batters Faced: K Heath 10, A Sirohman 22
Records: Louisville 6-2