Louisville Doubles Up Wadsworth 4-2 – Softball
Louisville 4, Wadsworth 2
<<< Previous Vs. GlenOak | Softball Schedule | Next Vs. Lake >>>
The Louisville Leopards Varsity Softball Team doubled up the host Wadsworth Grizzlies Thursday Evening at the Wadsworth High School Softball Field. With the victory, the Lady Leopards have now won 6 straight games and improve to 7-2 on the season.
---
Lady Leopards Build Early 3-0 Lead
Louisville wasted no time in taking the lead on the road. Freshman catcher Addy Campbell cracked a 2-run single in the opening frame that brought home junior shortstop Matti Benson and freshman first baseman Anna Sirohman.
The Lady Leopards then added on to their advantage in the second inning. Freshman left fielder Maggie Baker drove in freshman second baseman Kaitlin Twinem on a groundout to short to increase the Louisville lead to 3-0.
---
Benson Registers Multi-Hit Game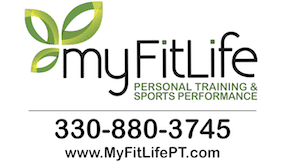 Later in the fifth, junior third baseman Kenzi Denzer hit a one out double to left field putting herself into scoring position. Benson delivered in the next at-bat with a line drive single to right field that scored Denzer from second to put the Leopards ahead 4-1.
Louisville out-hit Wadsworth 8-3 for the game. Seven different Lady Leopards recorded hits with Benson leading the pack with a 2-for-3 performance at the plate. Sirohman also hit a double in the top of the seventh for Louisville's only other extra base hit.
---
Heath Throws Complete Game to Earn Win
Junior starting pitcher Katie Heath thew a complete game allowing just 2 unearned runs on 3 hits and striking out 3. Heath retired the side in order in the fourth and seventh innings.
The Leopards committed 3 errors in the field, which led to the Grizzlies only runs. A sacrifice fly by right fielder Maggie Katafisz brought home second baseman Lauren Ball who reached on an error to lead off the second inning. Ball reached on an error again with two outs in the bottom of the sixth inning. She then advance to second on a passed ball and came home via an RBI single by first baseman Katie Demiter.
---
Louisville Vs. Wadsworth Softball History
The Lady Leopards are now 2-0 against the Lady Grizzlies all-time. Louisville also won at Wadsworth 10-1 back in the 2015 season
<<< Previous 2015 | Wadsworth All-Time Series
Cover Photo By The Louisville Herald
---
Donate to Leopard Nation
---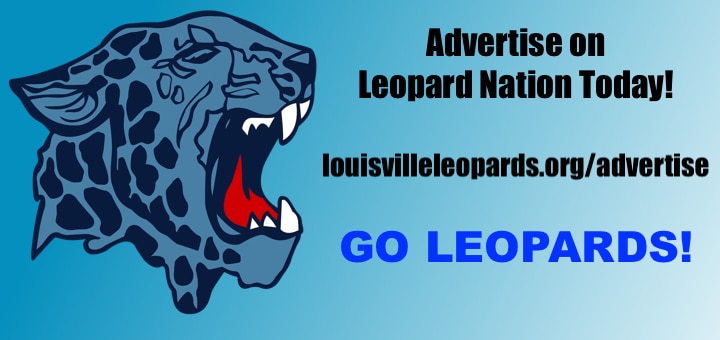 Don't forget to Subscribe to Our Posts for Free
---
Louisville at Wadsworth Softball Box Score
LEOPARDS 4, GRIZZLIES 2
Team 123-45–R-H-E
Louisville 210-010-0–4-8-3
Wadsworth 010-001-0–2-3-2
LOUISVILLE LEOPARDS SOFTBALL VARSITY BATTING STATS
| | | | | | | |
| --- | --- | --- | --- | --- | --- | --- |
| LINEUP | AB | R | H | RBI | BB | SO |
| K Denzer (3B) | 4 | 1 | 1 | 0 | 0 | 2 |
| M Benson (SS) | 3 | 1 | 2 | 1 | 1 | 0 |
| A Sirohman (1B) | 4 | 1 | 1 | 0 | 0 | 1 |
| A Campbell (C) | 4 | 0 | 1 | 2 | 0 | 1 |
| B Haren (CF) | 4 | 0 | 1 | 0 | 0 | 0 |
| K Twinem (2B) | 3 | 1 | 1 | 0 | 0 | 0 |
| K Heath (P) | 3 | 0 | 1 | 0 | 0 | 1 |
| C Cline | 3 | 0 | 0 | 0 | 0 | 1 |
| M Baker (LF) | 3 | 0 | 0 | 1 | 0 | 1 |
| TEAM | 31 | 4 | 8 | 4 | 1 | 7 |
2B: A Sirohman, K Denzer
TB: A Campbell 1, K Heath 1, M Benson 2, A Sirohman 2, K Twinem 1, B Haren 1, K Denzer 2
SB: M Benson 2
E: M Benson 2, C Thouvenin
LOUISVILLE LEOPARDS SOFTBALL VARSITY PITCHING STATS
| | | | | | | |
| --- | --- | --- | --- | --- | --- | --- |
| PITCHING | IP | H | R | ER | BB | SO |
| K Heath | 7.0 | 3 | 2 | 0 | 2 | 3 |
| TEAM | 7.0 | 3 | 2 | 0 | 2 | 3 |
Pitches-Strikes: K Heath 105-69
Batters Faced: K Heath 26
WADSWORTH GRIZZLIES SOFTBALL VARSITY BATTING STATS
| | | | | | | |
| --- | --- | --- | --- | --- | --- | --- |
| LINEUP | AB | R | H | RBI | BB | SO |
| Lovelace (3B) | 3 | 0 | 1 | 0 | 0 | 0 |
| Zupan (CF) | 1 | 0 | 0 | 0 | 2 | 0 |
| Crookston (SS) | 3 | 0 | 0 | 0 | 0 | 1 |
| Ball (2B) | 2 | 2 | 0 | 0 | 0 | 0 |
| Caldwell (2B) | 1 | 0 | 0 | 0 | 0 | 1 |
| Demiter (1B) | 3 | 0 | 1 | 1 | 0 | 0 |
| Hostetler (C) | 3 | 0 | 1 | 0 | 0 | 0 |
| M Katafisz (RF) | 2 | 0 | 0 | 1 | 0 | 0 |
| Swain | 3 | 0 | 0 | 0 | 0 | 1 |
| Kovalchik (LF) | 2 | 0 | 0 | 0 | 0 | 0 |
| TEAM | 23 | 2 | 3 | 2 | 2 | 3 |
TB: Demiter 1, Hostetler 1, Lovelace 1
SF: Katafisz
CS: Zupan, Lovelace
E: Bennett, Crookston
WADSWORTH GRIZZLIES SOFTBALL VARSITY PITCHING STATS
| | | | | | | |
| --- | --- | --- | --- | --- | --- | --- |
| PITCHING | IP | H | R | ER | BB | SO |
| Keck | 3.0 | 6 | 2 | 2 | 1 | 5 |
| Bennett | 4.0 | 2 | 2 | 1 | 0 | 2 |
| TEAM | 7.0 | 8 | 4 | 3 | 1 | 7 |
Pitches-Strikes: Bennett 52-37, Keck 58-39
Batters Faced: Bennett 17, Keck 15
Records: Louisville 7-2