Root Advances to Districts as Leopards Take 9th at Sectional – Boys Golf
Louisville 344 (9th Out of 17)
<<< Previous Vs. Hoover | Boys Golf Schedule | Next DI District Tournament >>>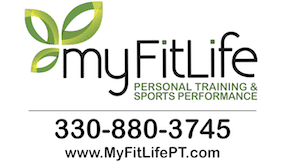 The Louisville Leopards Boys Golf Team competed at the DI Tannenhauf Sectional Tournament Tuesday at Tannenhauf Golf Club. Louisville shot 344 as a team to take ninth place out of 17 competing teams.
Leopards Results | Team Scores | Individual Results
---
Root Qualifies for District Tournament
Leopard junior Zach Root shot 5 over par 77 to qualify individually for the DI District Tournament at Pine Hills Golf Club next Monday. Root shot a team low 37 on the front nine and matched fellow junior Jack Mayle with a team best 40 on the back nine.
Root tied Jackson junior Jordan Kish for sixth place individually. Five of the top seven golfers automatically qualified for the District Tournament through their team's qualification. The four remaining golfers with the best scores then determined who qualified for the district tournament individually. Kent Roosevelt sophomore Liam Curtis was the only individual qualifier to finish ahead of Root and by only a single stroke. Curtis shot a 4 over par 76.
Root finished one stroke ahead of two other individual district qualifiers. They included GlenOak senior Andrew Arway and Austintown Fitch senior Adrian Puz who both shot 6 over par 78. Both seniors beat out Canfield junior Sachin Nallapaneni with a bogey on their second playoff hole.
DISTRICT QUALIFIER ALERT!!! Zach Root shoots 77 to advance to Monday's District Tournament at Pine Hills on Monday! Congratulations @ZRoot10 https://t.co/01rjoDxXfg

— ❌ichael ❌cFerren (@mrmcferren) October 4, 2022
---
Harsh and Karcher Tee-Off One Last Time
Seniors Caleb Harsh and Sam Karcher took the green one last time as Leopards Tuesday at Tannenhauf. Harsh shot 18 over par 90 and Karcher shot 20 over par 92 to conclude their varsity careers.
Mayle finished with the team's second best score with a 13 over par 85 to tie for 27th individually. Rounding out the Louisville scoring was junior Cole Miller who matched Karcher with a 20 over par 92 to tie for the fourth team score. The Leopards competed against a field of 85 individual DI golfers.
---
Jackson Wins Sectional
The Jackson Polar Bears shot 313 as team to claim the DI Tannenhauf Sectional Title. They finished just three strokes ahead of the sectional runner-up Green Bulldogs who shot 316 as a team. The Dover Tornadoes also shot 320 as a team to take third and the North Canton Hoover Vikings finished with 326 to place fourth as a team. All four teams qualify for Monday's District Tournament at Pine Hills.
Green junior Kyle Smith shot a tournament low 1 under par 71 to finish as the sectional medalist. North Canton Hoover sophomore Daniel Gambone was the individual sectional runner-up shooting 3 over par 75 for the day.
UP NEXT: Zach Root will next represent the Louisville Leopards at the DI Pine Hills District Tournament on Monday, October 10. Tournament is slated to begin at 9:00 AM from Pine Hills Golf Club in Hinckley, Ohio.
---
DI Tannenhauf Sectional – Louisville Scores
| | | | | | |
| --- | --- | --- | --- | --- | --- |
| Rank | Individual | Front 9 | Back 9 | Total | Par |
| 6 | Zach Root * | 37 | 40 | 77 | +5 |
| 27 | Jack Mayle | 45 | 40 | 85 | +13 |
| 45 | Caleb Harsh | 47 | 43 | 90 | +18 |
| 50 | Sam Karcher | 42 | 50 | 92 | +20 |
| 50 | Cole Miller | 48 | 44 | 92 | +20 |
| 9 | TEAM TOTAL | | | 344 | +56 |
---
Donate to Leopard Nation
---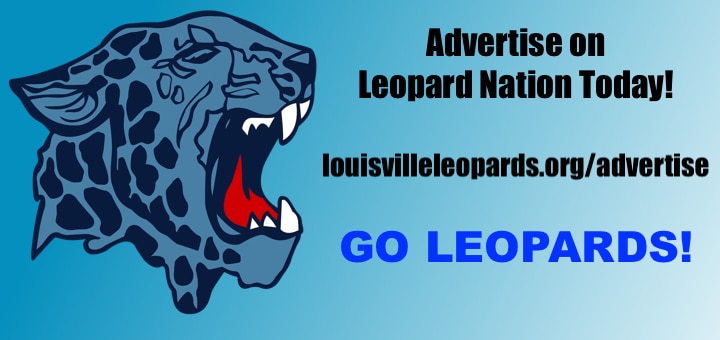 Don't forget to Subscribe to Our Posts for Free
---
DI Tannenhauf Sectional – Team Scores
*Indicates Team Qualified for District Tournament
| | | | |
| --- | --- | --- | --- |
| Place | Team | Total | Par |
| 1 | Jackson Polar Bears* | 313 | +25 |
| 2 | Green Bulldogs* | 316 | +28 |
| 3 | Dover Tornadoes* | 320 | +32 |
| 4 | North Canton Hoover Vikings* | 326 | +38 |
| 5 | Canfield Cardinals | 332 | +44 |
| 6 | GlenOak Golden Eagles | 336 | +48 |
| 7 | Kent Roosevelt Rough Riders | 338 | +50 |
| 8 | New Philadelphia Quakers | 339 | +51 |
| 9 | Louisville Leopards | 344 | +56 |
| 10 | Massillon Tigers | 358 | +70 |
| 11 | Perry Panthers | 361 | +73 |
| 12 | Lake Blue Streaks | 364 | +76 |
| 13 | Austintown Fitch Falcons | 368 | +80 |
| 14 | Boardman Spartans | 407 | +119 |
| 15 | Akron Ellet Orangemen | 408 | +120 |
| 16 | Warren G Harding Raiders | 428 | +140 |
| 17 | Canton McKinley Bulldogs | 462 | +174 |
---
DI Tannenhauf Sectional – Individual Scores
*Indicates Individual District Qualifier
| | | | | | | | |
| --- | --- | --- | --- | --- | --- | --- | --- |
| Rank | Individual | Team | Grade | Front 9 | Back 9 | Total | Par |
| 1 | Kyle Smith | Green | 11 | 35 | 36 | 71 | -1 |
| 2 | Daniel Gambone | North Canton Hoover | 10 | 38 | 37 | 75 | +3 |
| 3 | Chase Coyne | Dover | 11 | 37 | 39 | 76 | +4 |
| | Fletcher Clark | Jackson | 12 | 36 | 40 | 76 | +4 |
| | Liam Curtis * | Kent Roosevelt | 10 | 37 | 39 | 76 | +4 |
| 6 | Jordan Kish | Jackson | 11 | 39 | 38 | 77 | +5 |
| | Zach Root * | Louisville | 11 | 37 | 40 | 77 | +5 |
| 8 | Adrian Puz * | Austintown-Fitch | 12 | 41 | 37 | 78 | +6 |
| | Sachin Nallapaneni | Canfield | 11 | 37 | 41 | 78 | +6 |
| | Andrew Arway * | GlenOak | 12 | 39 | 39 | 78 | +6 |
| 11 | Trey Lautenschleger | Massillon | 11 | 37 | 42 | 79 | +7 |
| 12 | Mick Ambrose | Canfield | 9 | 40 | 40 | 80 | +8 |
| | Jacob Hanner | Dover | 11 | 38 | 42 | 80 | +8 |
| | Evan Raymond | Green | 11 | 41 | 39 | 80 | +8 |
| | Mario Tortorella | North Canton Hoover | 12 | 38 | 42 | 80 | +8 |
| | Ted Hoover | Jackson | 12 | 39 | 41 | 80 | +8 |
| | Aidan Loy | Jackson | 11 | 39 | 41 | 80 | +8 |
| 18 | Grant Schlue | Green | 12 | 40 | 41 | 81 | +9 |
| | Christian Mineo | Kent Roosevelt | 11 | 41 | 40 | 81 | +9 |
| 20 | Dylan Grewell | Dover | 12 | 37 | 45 | 82 | +10 |
| | Devon Mcglothlin | Dover | 10 | 39 | 43 | 82 | +10 |
| | Ethan Kasler | Jackson | 11 | 41 | 41 | 82 | +10 |
| | Louis Devore | New Philadelphia | 11 | 39 | 43 | 82 | +10 |
| 24 | Nathan Menapace | New Philadelphia | 11 | 39 | 44 | 83 | +11 |
| 25 | Silas Kirkpatrick | Green | 9 | 43 | 41 | 84 | +12 |
| | Tyler DeRoy | Perry | 11 | 41 | 43 | 84 | +12 |
| 27 | Zach Ganser | Boardman | 11 | 44 | 41 | 85 | +13 |
| | Matthew Caldwell | GlenOak | 12 | 41 | 44 | 85 | +13 |
| | Luke Nagy | GlenOak | 12 | 42 | 43 | 85 | +13 |
| | Riley Ellsworth | North Canton Hoover | 12 | 42 | 43 | 85 | +13 |
| | Jack Mayle | Louisville | 11 | 45 | 40 | 85 | +13 |
| | Connor Rippeth | New Philadelphia | 13 | 43 | 42 | 85 | +13 |
| 33 | Bryce Daggett | Canfield | 11 | 41 | 45 | 86 | +14 |
| | Brady Trejbal | Green | 11 | 41 | 45 | 86 | +14 |
| | Will Bopp | North Canton Hoover | 12 | 45 | 41 | 86 | +14 |
| | Tyler Burkholder | Perry | 11 | 41 | 45 | 86 | +14 |
| 37 | Zach Dale | Dover | 11 | 43 | 44 | 87 | +15 |
| | Dylan Suboticki | Uniont. Lake | 10 | 39 | 48 | 87 | +15 |
| 39 | Nicholas Beistel | Canfield | 11 | 41 | 47 | 88 | +16 |
| | Greyson Phister | GlenOak | 12 | 41 | 47 | 88 | +16 |
| | Colin Whitmer | GlenOak | 11 | 44 | 44 | 88 | +16 |
| | Rowan Baynes | Kent Roosevelt | 11 | 44 | 44 | 88 | +16 |
| 43 | Jordi Kopp | New Philadelphia | 10 | 50 | 39 | 89 | +17 |
| | Brock Jenkins | Massillon | 11 | 46 | 43 | 89 | +17 |
| 45 | Caleb Harsh | Louisville | 12 | 47 | 43 | 90 | +18 |
| 46 | Kyle Miller | Austintown-Fitch | 11 | 47 | 44 | 91 | +19 |
| | Simon Kovass | Canfield | 11 | 45 | 46 | 91 | +19 |
| | Grant Bontrager | Uniont. Lake | 12 | 47 | 44 | 91 | +19 |
| | Robert Morgan | Massillon | 12 | 48 | 43 | 91 | +19 |
| 50 | Ernest Otte | North Canton Hoover | 11 | 46 | 46 | 92 | +20 |
| | Sam Karcher | Louisville | 12 | 42 | 50 | 92 | +20 |
| | Cole Miller | Louisville | 11 | 48 | 44 | 92 | +20 |
| | Gaven Blake | New Philadelphia | 11 | 47 | 45 | 92 | +20 |
| 54 | David Barrett | Uniont. Lake | 10 | 47 | 46 | 93 | +21 |
| | Dayne Bontrager | Uniont. Lake | 10 | 46 | 47 | 93 | +21 |
| | Peyton Singer | Kent Roosevelt | 12 | 45 | 48 | 93 | +21 |
| 57 | Evan James | Austintown-Fitch | 10 | 44 | 50 | 94 | +22 |
| | Mason Mohr | Perry | 12 | 44 | 50 | 94 | +22 |
| | Gavin Leslie | Kent Roosevelt | 12 | 43 | 51 | 94 | +22 |
| 60 | Brayden Baxter | Akron Ellet | 11 | 49 | 48 | 97 | +25 |
| | Isaac Thompson | Perry | 10 | 49 | 48 | 97 | +25 |
| | Clark Kellar | Warren G Harding | 12 | 47 | 50 | 97 | +25 |
| 63 | Hayden Frazee | Perry | 12 | 51 | 47 | 98 | +26 |
| 64 | Cameron Bartek | Akron Ellet | 13 | 51 | 48 | 99 | +27 |
| | Aiden Koehler | Massillon | 9 | 50 | 49 | 99 | +27 |
| 66 | Jeremy Sampson | Warren G Harding | 10 | 49 | 51 | 100 | +28 |
| 67 | Jake Zenko | Boardman | 12 | 52 | 49 | 101 | +29 |
| | Nick Geyer | Uniont. Lake | 9 | 49 | 52 | 101 | +29 |
| 69 | Baylor Liberto | Austintown-Fitch | 10 | 49 | 56 | 105 | +33 |
| | Alex Russell | Akron Ellet | 12 | 50 | 55 | 105 | +33 |
| | Ben Gise | Massillon | 12 | 54 | 51 | 105 | +33 |
| 72 | John Darnley | Austintown-Fitch | 11 | 54 | 52 | 106 | +34 |
| 73 | Carter Demetro | Canton McKinley | 11 | 52 | 55 | 107 | +35 |
| | Tyler George | Akron Ellet | 12 | 53 | 54 | 107 | +35 |
| 75 | Luke DeJoseph | Boardman | 9 | 54 | 55 | 109 | +37 |
| | Luciano Capobianco | Canton McKinley | 10 | 49 | 60 | 109 | +37 |
| 77 | Luke Klaholz | Warren G Harding | 12 | 53 | 57 | 110 | +38 |
| 78 | Carter Fick-Mills | Boardman | 10 | 52 | 60 | 112 | +40 |
| 79 | Cooper Mraz | Boardman | 9 | 54 | 59 | 113 | +41 |
| 80 | Levi Lehman | Akron Ellet | 12 | 55 | 60 | 115 | +43 |
| 81 | Micah Beall | Warren G Harding | 10 | 61 | 60 | 121 | +49 |
| 82 | Conner Welden | Canton McKinley | 12 | 61 | 61 | 122 | +50 |
| 83 | Anthony DiCesare | Warren G Harding | 9 | 67 | 56 | 123 | +51 |
| 84 | Nick Anstine | Canton McKinley | 10 | 62 | 62 | 124 | +52 |
| 85 | Anderson Hoskins | Canton McKinley | 10 | 66 | 63 | 129 | +57 |