Leopards Sweep Singles to Edge Panthers 3-2 – Girls Tennis
Louisville 3, Manchester 2
<<< Previous Vs Cardinal Mooney | Girls Tennis Schedule | Next Vs. Green >>>
The Louisville Leopards Girls Tennis Team edged the visiting Manchester Panthers 3-2 Tuesday Evening at the Greg Parrish Courts. With their third straight win, Louisville improves to 10-4 on the season.
---
---
Kibler Wins 6-0, 6-0 Again to Lead Leopards
The Lady Leopards won all three singles matches in straight sets to clinch the victory over the Panthers. Senior Rachel Kibler remained unbeaten in singles play with another perfect 6-0, 6-0 win in #1 singles over Manchester's Amy Le. Kibler is now 15-1 overall and 14-0 in singles competition.
Louisville seniors Jade Thomas and Katie Yarnall also notched their third straight singles victories by winning in straight sets. Thomas defeated the Panthers' Hunter Kay 6-3, 6-2 to improve to to 9-7 on the year (8-6 in singles). Yarnall was also nearly perfect in #3 singles against Manchester's Alexis Kelpler. She won by the count of 6-1, 6-0 to up her record to 11-5 for the season (10-4 in singles).
---
Panthers Win Both Doubles Matches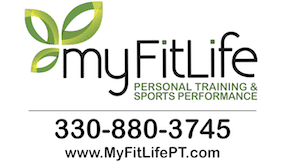 The Lady Panthers won both doubles matches. The Manchester tandem of Ella Burris & Emily Le captured #1 singles 6-2, 7-5 over the Lady Leopards senior duo of Bailey Menegay & McKenzie Taylor. The Panthers #2 doubles combination of Katie Clark & Courtney Carpenter also won 3-6, 1-5 over the Louisville team of senior Kora Woolf & junior Jhacel Dawa.
---
A Year Later & Same Place, Same Result
The Lady Leopards are now 2-0 against the Lady Panthers all-time with both matches being played at Louisville. In fact, the Leopards defeated Manchester at home by the same 3-2 score exactly a year ago on September 28, 2020 in their only other matchup together.
UP NEXT: The Lady Leopards will next host the Green Bulldogs on Wednesday, September 29 at 4:15 PM.
---
Manchester at Louisville Girls Tennis Box Score
LEOPARDS 3, PANTHERS 2
Singles
#1 Rachel Kibler (L) d. Amy Le (M) 6-0, 6-0
Kibler 15-1 (14-0 Singles)
#2 Jade Thomas (L) d. Hunter Kay (M) 6-3, 6-2
Thomas 9-7 (8-6 Singles)
#3 Katie Yarnall (L) d. Alexis Kepler (M) 6-1, 6-0
Yarnall 11-5 (10-4 Singles)
Doubles
#1 Ella Burris & Emily Le (M) d. Bailey Menegay & McKenzie Taylor (L) d. 6-2, 7-5
Menegay 9-8, Taylor 7-10
#2 Katie Clark & Courtney Carpenter (M) d. Kora Woolf & Jhacel Dawa (L) 3-6, 1-5 (L ret.)
Woolf 3-11 (3-10 Doubles), Dawa 1-10
Records: Louisville 10-4
---
Donate to Leopard Nation
---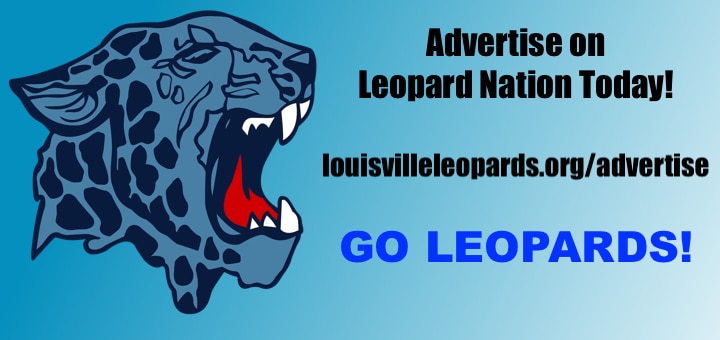 Don't forget to Subscribe to Our Posts for Free