Lady Leopards Shutout Cardinal Mooney 5-0 – Girls Tennis
Louisville 5, Cardinal Mooney 0
<<< Previous Vs. Lake | Girls Tennis Schedule | Next Vs. Manchester >>>
The Louisville Leopards Girls Tennis Team shutout the visiting Cardinal Mooney Cardinals 5-0 Monday Evening at the Greg Parrish Courts. With the victory, Louisville improves to 9-4 on the season.
---
---
Kibler Wins Perfect in #1 Singles
Senior Rachel Kibler set the tone in #1 singles with a perfect 6-0, 6-0 victory over Natalie Femia to lead the Lady Leopards. Kibler improves to 13-0 in singles play with the win.
Seniors Jade Thomas and Katie Yarnall also won their singles matches in straight sets for Louisville. Thomas dominated #2 singles 6-0, 6-2 over Mary Baker to improve her record to 8-7 on the year (7-6 in singles play). Yarnall was consistent in her convincing 6-2, 6-2 win over Olivia DeCesare to up her record to 10-5 on the season (9-4 in singles play).
---
Louisville Takes Both Doubles Matches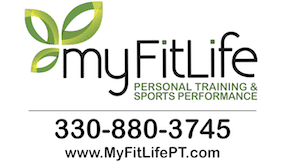 The Lady Leopards won both doubles matches in two sets. The #1 doubles team of seniors Bailey Menegay & McKenzie Taylor earned a 6-1, 7-5 victory over the Cardinal squad of Sophia Graziano & Millie Heschmeyer. Menegay now holds a 9-7 record on the season and Taylor also improves to 7-9 on the year.
The #2 Louisville doubles team of sophomores Camila Sánchez & Diana Sánchez also won a hard fought match 7-6 (7-3), 6-2 over the Mooney tandem of Sarah Schaller & Nicolette Tsikouris. The Sánchez duo improves to 2-2 on the season with the win.
---
Leopards Now 3-0 Vs. Cardinals
The Lady Leopards are now 3-0 in against the Lady Cardinals all-time, which includes a 2-0 record when playing on the newly named Greg Parrish Courts. Louisville swept Cardinal Mooney in a pair of matches a season ago, which also included a home shutout.
This is the Lady Leopards fifth shutout of the season as they improve to 5-2 at home.
UP NEXT: The Lady Leopards will next host the Manchester Panthers on Tuesday, October 28 at 4:30 PM.
---
Cardinal Mooney at Louisville Girls Tennis Box Score
LEOPARDS 5, CARDINALS 0
Singles
#1 Rachel Kibler (L) d. Natalie Femia (M) 6-0, 6-0
Kibler 14-1 (13-0 Singles)
#2 Jade Thomas (L) d. Mary Baker (M) 6-0, 6-2
Thomas 8-7 (7-6 Singles)
#3 Katie Yarnall (L) d. Olivia DeCesare (M) 6-2, 6-2
Yarnall 10-5 (9-4 Singles)
Doubles
#1 Bailey Menegay & McKenzie Taylor d. Sophia Graziano & Millie Heschmeyer (M) 6-1, 7-5
Menegay 9-7, Taylor 7-9
#2 Camila Sánchez & Diana Sánchez (L) d. Nicolette Tsikouris & Sarah Schaller (M) 7-6 (7-3), 6-2
C. Sánchez 2-2, D. Sánchez 2-2
---
Donate to Leopard Nation
---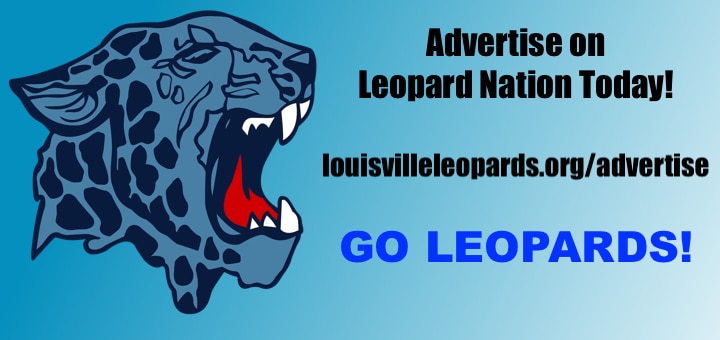 Don't forget to Subscribe to Our Posts for Free