Louisville Topped By Chardon 7-3, Finish Regional Runner-Ups – Baseball

#24 Chardon 7, #19 Louisville 3
<<< Previous Vs. University School | Baseball Schedule
The #19 ranked Louisville Leopards Baseball Team fell to the #24 ranked Chardon Hilltoppers 7-3 in the DII Canton Regional Final Friday Evening at Thurman Munson Memorial Stadium. With the result, Louisville ends the season with a final record of 22-10 and finishes as DII Canton Regional Runner-Ups.
---
Leopards Strike First In Opening Inning
Senior shortstop JT Popick tripled on a fly ball to right field to lead off the game. Two batters later, he crossed home plate on an RBI groundout by senior left fielder Connor Adelman to put the Leopards in front 1-0.
Louisville also scored first in each of their first four tournament victories and never trailed throughout. In all five postseason contests, the Leopards outscored the competition 9-0 in the opening inning.
---
Hilltoppers Take the Lead in Third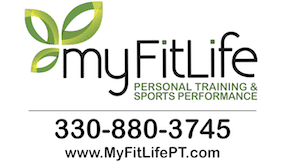 Chardon changed the script in the third inning with a pair of runs to take a 2-1 lead. Senior third baseman Christian Hall singled home senior designated hitter Kyle Maronde to knot the game at 1-1. Hall advanced to second on the same play, drawing a throw from Louisville senior catcher Walker Kandel. Hall slid in safely to second and sophomore second baseman Will Francis sprinted home from third. The throw to the plate was not in time as Francis scored to give the Hilltoppers a 2-1 lead.
It was the first time the Leopards had trailed all postseason. Up to that point, Louisville pitchers had only pitched two innings without a lead in the tournament. Both innings were when the Leopards were the home team and had yet to come to the plate.
---
Louisville Recaptures 3-2 Advantage
Louisville manufactured the tying run in the fourth inning. Sophomore first baseman Cole Miller singled to right field to lead off the frame. He then advanced to second on a passed ball and to third when senior third baseman Caleb Miller grounded out to second. Another groundout to second base by sophomore second baseman Andrew Corona drove in Cole Miller from third to tie the game at 2-2.
The Leopards used small ball again in the fifth inning to retake the lead. Junior center fielder Charlie Roberts led off with a single to left field. He then found himself in a pickle, caught in a rundown between first and second after a pickoff attempt to first. However, Roberts eluded being tagged and dived into second base safely. Then he advanced to third on a 6-3 groundout by Adelman. Three batters later, Roberts came home on a passed ball to put Louisville ahead 3-2.
---
Chardon Goes Back on Top with 5-Run Fifth
Chardon ripped the game open with five runs in the fifth inning to take a commanding 7-3 lead. Junior pitcher Nolan Kirsh helped his own cause with a one-out, two-run single to right field that scored junior center fielder Ethan Faber and Francis to put the Hilltoppers back on top 4-3.
Junior catcher Heath Fetchik followed with a single to center to bring home Hall from second base to make it 5-3. Later in the inning, freshman right fielder Stone Fawcett hit a sacrifice fly to plate Kirsh from third. Sophomore left fielder Leo Colombi doubled home Fetchik from second in the next at-bat as Chardon went ahead 7-3.
---
Hilltoppers Break 72 Year State Tournament Drought
The Leopards threatened in the final two innings, but left a pair of runners on in each frame. With two outs in the sixth inning, Roberts ripped a hard line drive that looked destined to find the turf in left field. However, Hilltopper junior shortstop Hunter Greco extended to make a leaping grab to end the inning.
Louisville put two on with two outs in the seventh inning, but a ground out to Hall at third ended the contest. Chardon celebrated as they clinched the DII Canton Regional Title, punching their first trip to the state tournament since 1950. It took 72 years, but this is the Hilltoppers fourth state tournament appearance all-time as they also advanced in 1940 and in 1942 (the last time LHS also advanced to the state tournament as well).
---
Miller and Popick Finish 2-for-4
Kirsh earned the victory on the hill for Chardon working five innings, giving up one earned run on four hits, and striking out six. Junior Brandon Fatur closed the game with two scoreless innings while allowing two hits.
The Hilltoppers out-hit the Leopards 7-6 for the game. Francis went 2-for-2 to lead Chardon. Caleb Miller and Popick also had multi-hit games for Louisville as each went 2-for-4.
---
Leopards Claim 1st Regional Runner-Up Since 1988
While the Leopards came up short Friday, they can hold their heads high knowing they are just one of three Louisville Baseball teams to reach the elite eight. This is the second time the Leopards have been regional runner-ups with the only other time coming 34 years ago in 1988. Louisville also won the equivalent to a regional runner-up by capturing the Northeastern Class "A" District trophy in 1942.
The Leopards are now 33-27 when playing in Division II since that designation was created in 1991. Louisville is also 9-7 in the postseason under Head Coach Brian Warner since he took the helm in 2015, which includes an 8-4 record since re-entering Division II in 2018.
---
Donate to Leopard Nation
---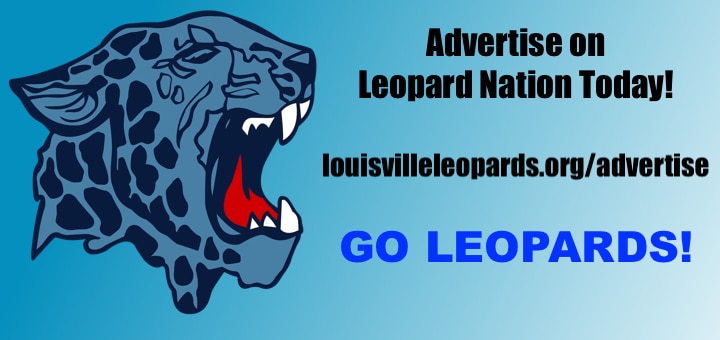 Don't forget to Subscribe to Our Posts for Free
---
Louisville Vs. Chardon Regional Final Baseball Box Score
HILLTOPPERS 7, LEOPARDS 3
Team 123-456-7–R-H-E
Louisville 100-110-0–3-6-3
Chardon 002-050-X–7-7-0
Records: Louisville 22-10