Leopards Charm Magics at Hardware Classic 61-44 – Boys Basketball
Louisville 61, Barberton 44
<<< Previous Vs. Boardman | Boys Basketball Schedule | Next Vs. Tallmadge >>>
The Louisville Leopards Boys Varsity Basketball Team defeated the Barberton Magics 61-44 Saturday Afternoon as part of the Hall of Fame Hardwood Classic held at Massillon Washington High School. With their fourth victory in a row this week alone, the Leopards improve to 6-1 on the season. This is Louisville's best start to a campaign since the 2014-15 season when they opened the season 7-0.
---
Nigro Named Game Team MVP with 20 Points
Sophomore guard Hayden Nigro scored 12 of his team high 20 points in the opening quarter to lead the Leopards. He once again led Louisville in free throw makes from the line converting 7 of 12 through the first three quarters of action. Nigro was named team MVP for the game and honored following the conclusion of the contest.
---
Aljancic Scores 14 But Snaps 3-Point Streak
Junior guard Will Aljancic scored 12 of his 14 points in the second half and senior guard Tyler Boldon dropped in all 8 of his points from the field in the second half as well. Aljancic had made a three-pointer in 12 consecutive varsity games coming into the matchup, but was unable to hit from beyond the arch Saturday. The last time Aljancic didn't score from long range was on the same Washington High School gym floor in Louisville's 43-40 win over Massillon last season.
Seven different Leopards score in the first half, led by Hayden Nigro with 11 points.

Here's a block by Tyler Boldon, who won MVP in last year's event. ⬇️

— N.E.O. Zone HS Sports (@NEOZoneHS) December 18, 2021
---
Leopards Lead Early, Fox Rallies Magics
The Leopards tripled the Magics point total in the opening quarter to jump out to an 18-6 advantage. Louisville edged Barberton in a more competitive second quarter 13-12 to extend their lead to 31-18 at the break.
Barberton has been playing much better basketball as of late, winning back-to-back games coming into today.

Tony Fox leads all scorers with 14 points at the break.@magicsathletics @BHSMagics pic.twitter.com/sABzpzOTMA

— N.E.O. Zone HS Sports (@NEOZoneHS) December 18, 2021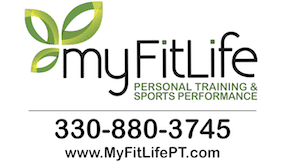 Senior guard Tony Fox led the Magics with 12 of his game high 26 points in the second quarter. He would tack on 10 more points in the third period as Barberton outscored Louisville 19-14 for the quarter to trim the Leopard lead to 45-37 at the end of the third.
Fox would be named team MVP for the Magics following the contest. Junior Anthony Easter was the only other Barberton player to register multiple field goals in finishing with 6 points.
Tony Fox with a steal followed by a nice finish for Barberton.@magicsathletics @BHSMagics pic.twitter.com/bwTCMYsgPh

— N.E.O. Zone HS Sports (@NEOZoneHS) December 18, 2021
---
Louisville Opens Fourth on 10-0 Run
Louisville put the game away at the start of the fourth quarter. The Leopards opened the period on a 10-0 run led by 8 points from Aljancic. The run put Louisville in command 55-37 with 5:00 left to play and they rolled to victory from there.
Will Aljancic has eight points in the fourth quarter already en route to a 10-0 Louisville run.

55-37 with just under 5:00 to play in regulation.@leopard_nation @LouisvilleLeps pic.twitter.com/JvxJXWOOdG

— N.E.O. Zone HS Sports (@NEOZoneHS) December 18, 2021
---
Leopards Even Series with Magics
The Leopards are now 2-0 when competing in the Hall of Fame Hardwood Classic at Massillon. Louisville also defeated Canton South 52-45 as part of the Classic last season.
The Leopards are now 3-3 against the Magics all-time dating back to their first meeting as the featured game in the 2010 Greynolds Classic.
<<< Previous 2015 | Barberton All-Time Series
UP NEXT: The Leopards will next take on the Tallmadge Blue Devils as part of the Alliance Christmas Classic at Mount Union College. Game time is set for 6:00 PM from Mount Union.
COVER PHOTO BY N.E.O. ZONE HS SPORTS @NEOZoneHS
---
Donate to Leopard Nation
---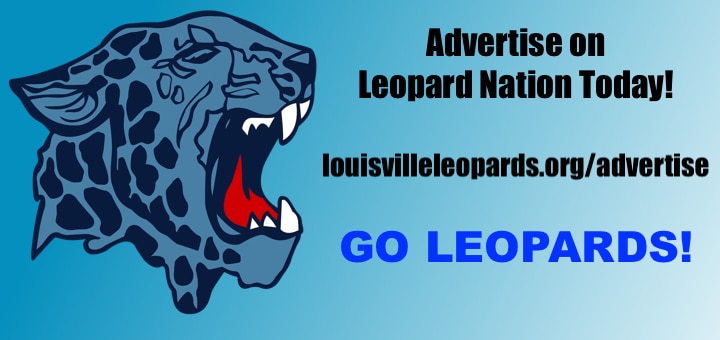 ---
Varsity Statistics
LEOPARDS 61, MAGIC 44
Team 1-2-3-4–TOTAL
Barberton 6-12-19-7–44
Louisville 18-13-14-16–61
MAGICS: Fox 12 2-6 26, Easter 2 2-2 6, Anderson 1 0-0 3, Huth 1 0-2 3, Gibson 0 2-2 2, King 1 0-0 2, Lowe 0 2-4 2, Schmitt 0 0-2 0. TOTAL 17 8-18 44.
3-Pointers (2): Anderson, Huth
Team FT: 8-18 44%
LEOPARDS: Nigro 6 7-12 20, Aljancic 7 0-2 14, Boldon 4 0-0 8, 2 2-2 6, Gross 1 2-2 4, Siegfried 1 0-0 3, Marshall 1 0-0 2, Roberts 1 0-1 2, Vesely 1 0-0 2. TOTAL 24 11-19 61.
3-Pointers (2): Nigro, Siegfried
Team FT: 11-19 58%
Fouls: 19-17 Barberton
Turnovers: 15-12 Louisville
Records: Louisville 6-1