Louisville Uses Dominate Second Half to Beat Boardman 67-59 – Boys Basketball

Louisville 67, Boardman 59
<<< Previous At Austintown Fitch | Boys Basketball Schedule | Next Vs. Barberton >>>
The Louisville Leopards Boys Varsity Basketball Team defeated the visiting Boardman Spartans 67-59 in front of a packed crowd Friday Night at Louisville High School. With the victory, Louisville improves to 5-1 on the season.
Sophomore guard Hayden Nigro scored 12 of his game high 24 points in the fourth quarter to lead the Leopards.
"I think that I've gotten a lot quicker. I feel like I have more confidence going to the rim."

– Hayden Nigro
Junior guard Will Aljancic also finished with 21 points and senior post AJ Lingenhoel also reached double figures with 12 for Louisville.
---
Aljancic Drops 12 Out of the Gate
The two teams lit up the scoreboard combining for 12 field goals in the first quarter. Aljancic hit all 3 of his three-pointers in the first quarter and also broke double figures with 12 points in the opening stanza. His third trey of the quarter came from NBA range with 9 seconds to go capping off an 11-2 Leopard run.
Senior guard Anthony Hightower answered back on the other end with an even deeper buzzer beating three-pointer to cut the Boardman deficit to 17-15 at the end of one. Hightower led BHS with 8 points in the opening quarter.
---
Leopards Take Command with 9-0 Run
The two teams exchanged leads several times before battling to a 22-22 tie with just under five minutes remaining before halftime. The Spartans made the next three baskets to gain some separation with 2:43 to play. This forced LHS to burn a timeout. Out of the huddle, Louisville finished the half on an 8-3 run to trim the margin to 31- 30 at the break.
The Leopards took control of the game with a 9-0 run midway through the third quarter and never looked back. The run began with a three-pointer by senior guard Zack Seaman from the left wing that broke a 34-34 tie. The string of points ended in transition with junior forward Chase Mueller feeding Aljancic who went fast to the rack to make it 43-34 with 2:47 left in the period.
"The best way to not worry about a press is just don't let them score. I think that was the key in the second half. We had a nice little run there that we were able to keep them out of the press because of our defense."

– Head Coach Tom Siegfried
---
Nigro Scores Half of Game High in 4th
Louisville took a 45-37 lead into the final quarter and extended its advantage to double digits in the opening minute of the fourth. Lingenhoel threw a hook shot home with his left hand to put the Leopards up by double digits.
"AJ did a good job tonight, did a great job against Canfield and I really think he's the linchpin in our team. Obviously Will and Hayden and Tyler can score the ball a lot, you know Zack and Charlie play great defense, we got a couple of young guys contributing. But AJ is the guy I really believe can make a difference in this team in how far we go."

– Head Coach Tom Siegfried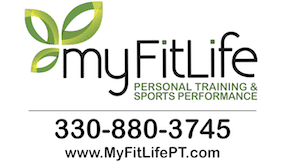 On their next trip down the floor, Nigro went hard to the rack, scored, and drew a foul. He completed the traditional three-point play from the line to up the LHS lead to 50-37.
Louisville would not score again from the field the rest of the way and they wouldn't need to. The Leopards ran time off the clock with smart passes outside the arch forcing Boardman to foul. The Spartans quickly found themselves in the double bonus as a result.
"We just basically ran spread, held the ball and made them come to us in the second half."

– Will Aljancic
Louisville traveled to the foul line 12 times in the fourth quarter hitting 16 of 23 attempts from the charity stride. These efforts were led by Nigro who hit 10 of 11 free throws in the final quarter alone to finish 12 of 13 from the line for the night overall. The Spartans out-fouled the Leopards 25-12 for the game and LHS would finish with a distinct 14-point edge from the line for the night. Louisville converted 25 of 34 (74%) total free throws for the game, while Boardman made just 9 of 19 (47%).
The Leopards would pull in front by as many as 15, while the Spartans would shrink the deficit to no less than eight the rest of the way. Boardman's had a chance to get closer after Louisville missed a pair of free throws with little over a minute to play. A Spartan layup attempt on the other end was contested without a whistle, much to the dismay of Boardman Head Coach Pat Birch. Nigro was fouled on the other end with 57 ticks left and during the pause Birch drew a technical foul. Alone in the lane, Nigro drilled 3 of 4 free throw attempts to put the Leopards ahead 63-52. Boardman was unable to recover and Louisville rolled to their fifth win of the year.
---
Leopard Lair Postgame Interviews
---
Hightower Leads Spartans with Team High 22
Hightower led Boardman (4-3) with a team high 22 points. Senior forward Trey DePietro also poured in 20 points and senior guard Ben Alvarico added 5 for BHS.
The victory snaps the Leopards three-game losing streak against Boardman, although LHS has now taken 3 of the last 4 against the Spartans when playing at home. Louisville still trails the all-time series 9-20 in games dating back as early as 1933.
The 126 combined points makes this the highest scoring game in the all-time series between these two foes. It eclipses the the Spartans 66-59 victory over the Leopards in 2019 that featured a combined 125 points scored.
<<< Previous 2020 | Boardman All-Time Series
UP NEXT: The Leopards will next take on the Barberton Magics at the Hall of Fame Hardwood Classic on Saturday, December 18. Tip-off is set for 4:00 PM from Massillon Washington High School.
---
Donate to Leopard Nation
---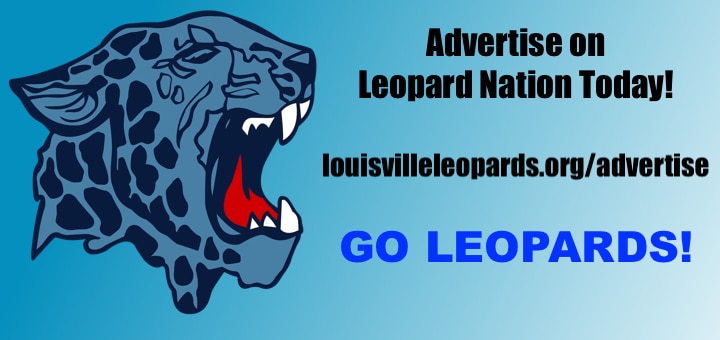 ---
Boardman at Louisville Boys Basketball Box Score
LEOPARDS 67, SPARTANS 59
Team 1-2-3-4–TOTAL
Boardman 15-16-6-22–59
Louisville 17-13-15-22–67
SPARTANS: Hightower 10 0-3 22, DePietro 8 3-7 20, Alvarico 2 1-2 5, Cervello 1 0-0 3, Holzschuh 1 1-2 3, B. DiPietro 0 2-2 2, Mraz 0 2-2 2, Ryan 1 0-1 2. TOTAL 23 9-19 59.
3-Pointers (4): Hightower 2, Cervello, DePietro
Team FT: 9-19 47%
LEOPARDS: Nigro 6 12-13 24, Aljancic 7 4-6 21, Lingenhoel 4 4-4 12, Seaman 1 2-4 5, Boldon 1 2-5 4, Siegfried 0 1-2 1. TOTAL 19 25-34 67.
3-Pointers (4): Aljancic 3, Seaman
Team FT: 25-34 74%
Fouls: 25-12 Boardman
Turnovers: 18-9 Louisville
Records: Louisville 5-1, Boardman 4-3
---
JV: Louisville 58, Boardman 56, OT
JV Statistics
LEOPARDS 58, SPARTANS 56, OT
Team 1-2-3-4-OT–TOTAL
Boardman 13-9-13-18-3–56
Louisville 13-20-10-10-5–58
SPARTANS: D'Altorio 10 2-2 29, Clark 4 0-0 9, White 4 0-0 8, Singh 3 0-0 6, Micco 1 0-0 2, Ziak 0 2-2 2. TOTAL 22 4-4 56.
3-Pointers (1): Clark
Team FT: 4-8 50%
LEOPARDS: Gross 6 3-4 15, Marshall 3 7-7 13, Siegfried 5 0-0 13, Aljancic 2 0-0 5, Vesely 1 2-3 5, Loy 2 0-4 4, Duskey 1 0-0 3. TOTAL 20 12-18 58.
3-Pointers (6): Siegfried 3, Aljancic, Duskey, Vesely
Team FT: 12-18 67%
Fouls: 13-7 Boardman
Turnovers: 20-11 Boardman
Records: Louisville 5-0