Leopards Crush Cardinals On The Road 53-22 – Wrestling

Louisville 53, Canfield 22
<<< Previous Vs. Lake | Wrestling Schedule | Next Austintown Fitch Duals >>>
The Louisville Leopards Wrestling Team never trailed in their 53-22 dual victory over the host Canfield Cardinals Thursday at Canfield High School. With the victory, Louisville remains unbeaten in dual matches this season at 4-0.
---
Leopards Record Seven Pins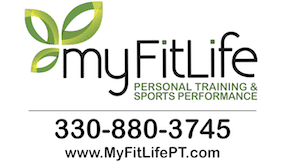 Sophomore Kolten Barker (113) and senior Brenden Severs (165) each recorded first period falls to lead the Leopards. Louisville registered seven pins as a team, while Ian Hull (144) was the only Canfield wrestler to win by fall late in the match. Other Leopards winning by fall included seniors: Cameron Brazek (285), Pablo Castro (132), Lacy Harvey (106), Noah Peterson (175), and Josiah Walker (138).
Louisville won 9 of the 14 bouts on the night. Senior Blake Schaffer (215) earned a 19-3 technical fall. Junior Connor Novosel (120) also won his match by forfeit.
---
Louisville Takes 41-3 Lead
Severs and Peterson opened the evening with back-to-back pins to put the Leopards in front 12-0. The Cardinals would answer with a 9-5 decision via Gage Watson (190) to get on the board. Louisville would respond by winning the next five bouts to pull ahead 41-3.
The Leopards string of 29 straight points was only disrupted when junior Dylan Rhoads (126) defaulted to Canfield's Tyler Scharrer after failing to have a mouth guard in. Castro and Walker followed with back-to-back pins and Louisville found themselves ahead 53-9.
---
Cardinals Claim Final Three Bouts
The Cardinals won the last three matchups of the evening. Hull pinned freshman Blake Balderson, Niko Poullas (150) earned a 7-2 decision against freshman Wyatt Smith, and Noah Frank (157) closed out the match with a 14-3 major decision against junior Jude Yeager.
The Leopards have now defeated the Cardinals in each of their past four meetings including the last two dual matches at Canfield.
UP NEXT: The Leopards will next compete at the Austintown Fitch Duals on Saturday, January 8 beginning at 11:00 AM.
---
Louisville at Canfield Box Score
LEOPARDS 53, CARDINALS 22
165 Brenden Severs (Louisville) pins Augie Dimartino (Canfield), 0:35 | LHS 6, CHS 0
175 Noah Peterson (Louisville) pins Ray Zagorianos (Canfield), 5:03 | LHS 12, CHS 0
190 Gage Watson (Canfield) decision Lance Riehl (Louisville), 9-5 | LHS 12, CHS 3
215 Blake Schaffer (Louisville) tech. fall Jimmy Scharrer (Canfield), 19-3 | LHS 17, CHS 3
285 Cameron Brazek (Louisville) pins Vince Luce (Canfield), 2:31 | LHS 23, CHS 3
106 Lacy Harvey (Louisville) pins Tory Jacobs (Canfield), 3:05 | LHS 29, CHS 3
113 Kolten Barker (Louisville) pins Quinn Gaca (Canfield), 1:25 | LHS 35, CHS 3
120 Connor Novosel (Louisville) forfeit | LHS 41, CHS 3
126 Tyler Scharrer (Canfield) default Dylan Rhoads (Louisville) | LHS 41, CHS 9
132 Pablo Castro (Louisville) pins Evan Williams (Canfield), 2:09 | LHS 47, CHS 9
138 Josiah Walker (Louisville) pins Matt Miller (Canfield), 5:01 | LHS 53, CHS 9
144 Ian Hull (Canfield) pins Blake Balderson (Louisville), 0:30 | LHS 53, CHS 15
150 Niko Poullas (Canfield) decision Wyatt Smith (Louisville), 7-2 | LHS 53, CHS 18
157 Noah Frank (Canfield) maj. decision Jude Yeager (Louisville), 14-3 | LHS 53, CHS 22
---
Donate to Leopard Nation
---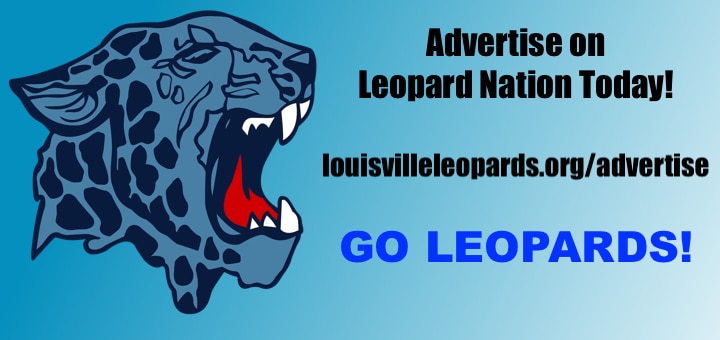 Don't forget to Subscribe to Our Posts for Free
You can also Submit an Article