Lady Leopards Bounce Back With Win at New Philadelphia – Girls Basketball
Louisville 53, New Philadelphia 46
<<< Previous At Green | Girls Basketball Schedule | Next Vs. Marlington >>>
The Louisville Leopards Girls Varsity Basketball Team defeated the host New Philadelphia Quakers 53-46 Saturday Afternoon at New Philadelphia High School. With the victory, Louisville improves to 8-3 on the season.
---
Adelman Leads Leopards With Team High 19
Senior forward Kelsey Adelman scored a team high 19 points to lead the Lady Leopards. Senior Kendal Loy also broke double figures in the first half and finished with 12. Sophomore guard Brooke Haren tacked on 7 and senior forward Aubrey Thorne added 5..
---
Louisville Uses 16-2 Run to Take Early Advantage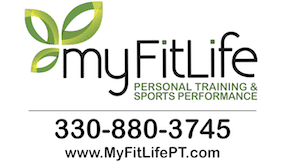 Louisville closed the first quarter on 16-2 run to take an 18-6 lead into the second period. The Lady Leopards at one point scored 12 consecutive points in the first half to go ahead 20-6 and held the Lady Quakers scoreless from the field during a span of 6:32. New Philadelphia answered back with a 10-0 run of their own and cut the deficit to 26-18 by halftime.
The Quakers continued to rally in the second half using a 9-2 run to trim the the Leopard advantage to just 33-32 with 3:12 left in the third. Louisville never surrendered their lead as the two teams traded points again.
---
Adelman Goes On 8-0 Run On Her Own
Adelman popped home a three-pointer to give LHS a 38-34 cushion. On the other end, Adelman pulled down a defensive board off a missed New Philadelphia 1-and-1 attempt to give the ball back to the Leopards. On their ensuing possession, Adelman snagged her own offensive board and laid it up and in to make it 40-34.
Louisville produced another stop on the defensive end and looked to score again on offense. Haren kicked a pass into Adelman who scored while drawing contact with 8.2 seconds left in the third quarter. She converted the extra free throw at the foul line which capped off an 8-0 Leopard run in which all of the points scored came via Adelman.
---
Leopards Put the Game On Ice
The Quakers would never fully recovered from Louisville's run at the end of the third quarter. New Philadelphia cut into the lead, but Thorne ripped it back open with a three-pointer to put the Lady Leopards in front 48-39. The Quakers would trim their deficit to 48-44 with five straight points and got the ball back looking to shrink their disadvantage even more.
On ensuing possession, freshman shooting guard Courtney Barwick tipped a pass to the left and it deflected into the hands of Adelman who dribbled down the right side of the court. In transition, Adelman passed back over to Barwick for the easy lay-in to give the Leopards a 50-44 cushion with 1:28 to play.
Haren, senior guard Maddie Dyer, and Adelman all split free throw attempts on their trips to the line in the final 51.5 seconds to ice the contest. On defense, Loy also drew an off-ball offensive foul against the Quakers to help secure one of the Leopards final defensive stops. Louisville would finish 6 of 10 (60%) from the charity stride, while New Philadelphia converted 13 of 18 (72%) free throw attempts for the game.
---
Schreffler Scores Game High 24 for Quakers
Senior center Ajia Schreffler scored a game high 24 points to lead the Lady Quakers. Senior point guard Audrey Harr also finished with 11 and senior forward Alyssa Miller added 4 for New Philadelphia.
The Lady Leopards have now defeated the Lady Quakers in 3 of their last 4 meetings, which includes winning the last three matchups played at New Philadelphia. The Quakers still lead the all-time series 9-7, but Louisville holds a 6-3 edge when playing at New Philadelphia in the series.
<<< Previous 2020 | New Philadelphia All-Time Series
UP NEXT: The Lady Leopards will next host the Marlington Dukes on Wednesday, January 12. JV will begin at 5:30 PM and Varsity will follow around 7:00 PM.
---
Donate to Leopard Nation
---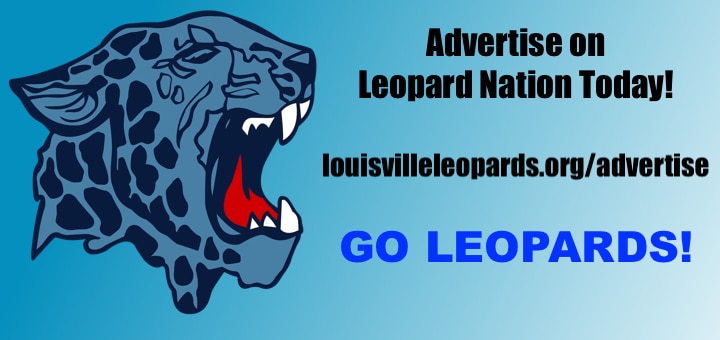 ---
Varsity Statistics
LEOPARDS 53, QUAKERS 46
Team 1-2-3-4–TOTAL
Louisville 18-8-17-10–53
New Philadelphia 6-12-17-11–46
LEOPARDS: Adelman 7 4-5 19, Loy 6 0-0 12, Haren 3 1-2 7, Thorne 2 0-0 5, Barwick 2 0-0 4, Dyer 1 1-3 4, Miglich 1 0-0 2. TOTAL 22 6-10 53.
3-Pointers (3): Adelman, Dyer, Thorne
Team FT: 6-10 60%
QUAKERS: Schreffler 10 4-7 24, Harr 1 9-11 11, Miller 2 0-0 4, Barker 1 0-0 3, Kaiser 1 0-0 2, Robinson 1 0-0 2. TOTAL 16 13-18 46.
3-Pointers (1): Barker
Team FT: 13-18 72%
Fouls: 17-15 Louisville
Rebounds: 19-14 Louisville
Records: Louisville 8-3
---
JV: Louisville 34, New Philadelphia 31
JV Statistics
LEOPARDS 34, QUAKERS 31
Team 1-2-3-4–TOTAL
Louisville 8-10-5-11–34
New Philadelphia 10-9-4-8–31
LEOPARDS: Walters 5 1-3 11, Cline 3 0-0 6, Popa 2 0-0 6, Thorne 2 0-0 4, Hubbard 1 1-2 3, Ramsey 1 0-2 2, Sypolt 1 0-0 2. TOTAL 15 2-7 34.
3-Pointers (2): Popa 2
Team FT: 2-7 28%
QUAKERS: Mason 3 3-5 11, Barker 3 0-0 7, Zadra 1 4-4 6, Stokey 2 0-0 4, Kaiser 1 1-5 3. TOTAL 10 8-15 31.
3-Pointers (3): Mason 2, Barker
Team FT: 8-15 53%
Fouls: 17-11 Louisville
Records: Louisville 5-5