Louisville Blanks Canton South 5-0 – Boys Tennis
Louisville 5, Canton South 0
<<< Previous Vs. Massillon | Boys Tennis Schedule | Next Vs. New Philadelphia >>>
The Louisville Leopards Boys Tennis Team shutout the visiting Canton South Wildcats 5-0. Louisville has now shutout 4 of its last 5 opponents and evens its record to 7-7 overall.
---
---
Leopards Take Every Match in Straight Sets
The Leopards won every match in straight sets and nearly held the Wildcats without any games won in singles play. Junior Austin Beck and freshman Chase Duskey both won their matches by the perfect count of 6-0, 6-0. Freshman Gabe Stoffer was also near perfect in #2 singles with a 6-1, 6-0 win.
The Louisville duo of senior Garett Holleran and junior Brenden Eyler won #1 doubles 6-1, 6-2. The freshman tandem of Peyton Eyler and Logan Demos also took #2 doubles 6-1, 6-0.
---
Leopards Win 15th Straight Vs. Wildcats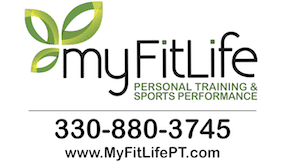 This was the first meeting between the two long time rivals since both last played in the Northeastern Buckeye Conference during the 2018 season. The Leopards have now defeated the Wildcats in 15 straight contests dating back to the 2012 campaign, which includes the last 9 meetings played at home.
Louisville now leads the all-time series 59-14 overall with this being the 32nd time they have shutout Canton South.
<<< Previous 2018 | Canton South All-Time Series
---
Louisville at Canton South Boys Tennis Box Score
LEOPARDS 5, WILDCATS 0
Singles
#1 Austin Beck (L) d Kylar Howard (CS) 6-0,6-0
#2 Gabe Stoffer (L) d Austin Sickafoose. (CS) 6-1,6-0
#3 Chase Duskey (L) d Kanyon Moore (CS) 6-0,6-0
Doubles
#1 Garett Holleran & Brenden Eyler (L) d Dustin Kuhn & Kaden Dickinson (CS) 6-1,6-2
#2 Peyton Eyler & Logan Demos (L) d Dom Giavonelli & Blayten Young (CS) 6-1,6-0
Records: Louisville 7-7
UP NEXT:The Louisville Boys Tennis Team will next host the New Philadelphia Quakers on Thursday, April 20 at 4:30 PM.
Cover Photo By The Louisville Herald
---
Donate to Leopard Nation
---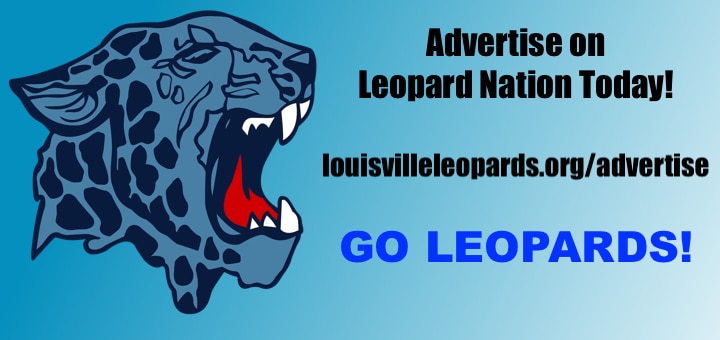 Don't forget to Subscribe to Our Posts for Free