Aljancic Drops 31 as Leopards Rally From 14-Point 4th Quarter Deficit to Stun Fitch – Boys Basketball
Louisville 60, Austintown Fitch 56
<<< Previous Vs. Canfield | Boys Basketball Schedule | Next Vs. Boardman >>>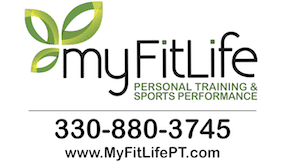 The Louisville Leopards Boys Varsity Basketball Team rallied from a 14-point fourth quarter deficit to stun the host Austintown Fitch Falcons 60-56 Tuesday Night at Austintown Fitch High School. With the win, Louisville improves to 4-1 on the season.
Junior guard Will Aljancic made 5 three-pointers and scored a career high 31 points to spearhead the Leopards comeback. Senior guard Tyler Boldon also finished with 7 and freshman post Brayden Gross added 6 to round out the Leopards top scorers.
---
Falcons Take Command Out of the Gate
The Falcons soared out of the gate in taking a 9-0 advantage through the first few minutes of action. Senior post AJ Lingenhoel broke the ice for Louisville by splitting a pair of free throws at the 5:36 mark of the first quarter. LHS senior guard Zack Seaman followed with a basket to cut the deficit to 9-3, but Austintown Fitch would end the opening period on a 6-0 run to pull ahead 15-3.
Aljancic, who was shutout in the first quarter, wasted no time in getting on the board in the second with a three-ball on the Leopards opening possession. Despite the deficit, that three was an early indicator that Louisville wasn't going to go down quietly. The Leopards would chip away at the lead led by Aljancic who scored 10 points in the second period. However, the Falcons still maintained a double digit 29-19 edge at the half.
---
Fitch Builds Largest Lead of the Night 48-34
Louisville used an 8-1 run to shrink the margin to 32-27 midway through the third quarter. But Fitch was aided by a pair of three-pointers by sophomore shooting guard Deshawn Vaughn as the Falcons carried a 45-34 advantage into the fourth quarter.
Austintown looked poised and ready to close out the contest at the start of the final period. Freshman shooting guard Marcel Finkley cashed in on a three-pointer from the left corner on the Falcons opening possession of the fourth as they jumped out to their largest lead of the night at 48-34. However, the momentum pendulum was about to swing and Fitch wouldn't score from the field again until the Leopards were in the lead.
---
Louisville Erases 14-Point Deficit with 23-5 Run
Louisville strung together a 23-5 run as the Falcons were held scoreless from the floor for over six minutes. The Leopards got buckets from Lingenhoel, junior forward Chase Mueller, Aljancic, and Boldon to quickly trim the deficit to 51-45. Fitch senior shooting guard Allen Underwood split a pair of free throws and Aljancic answered back with his fifth three-pointer of the night to cut the margin to four, the lowest it had been since the opening quarter.
Senior shooting guard Devin Sherwood split another Falcon pair from the charity stride to up their lead to 53-48. Louisville responded again, this time with a 9-0 run to take their first lead of the contest. Boldon hit a three to put the Leopards within a single possession. Then Louisville's defense came up big on Fitch's next two trips down the floor. On the second defensive possession, the dribbler was stripped and Mueller covered the ball on the ground. Head Coach Tom Siegfried quickly called timeout to secure possession for LHS.
Out of the timeout, Boldon fed Gross who broke open in the lane for an easy lay-in to tie the game up at 53-53 with 2:35 to play. Seconds later, Aljancic broke up a bounce pass in the back court and took it to the hole to put the Leopards in front for the first time at 55-53. Aljancic was emphatic after the play and his energy carried over to Boldon who blocked the Falcons shot attempt on the defensive end. Back the other way, Aljancic stopped and popped from the free throw to put Louisville in front 57-53 with under two minutes to play.
---
Leopards Finish Off the Falcons
Underwood hit the back end of a pair of free throws for Austintown. Then Vaughn stole a Leopard pass and took it all the way to the bucket to trim the Louisville lead to 57-56. The basket ended the Falcons 6:27 scoreless drought from the floor.
Fitch was forced to foul on the other end and freshman guard Beau Siegfried hit the back end of the double bonus to extend the Leopards advantage to 58-56 with 47.6 seconds left. On the other end, Aljancic registered a huge block and gained possession of the basketball in stride. Aljancic crossed over past mid-court and then bounced a no-look pass to Siegfried who flushed it home to put Louisville in command 60-56 with 30 seconds to play.
Neither team was able to add to their tally in the final seconds and the final horn sounded. The Leopards bench charged the court in celebration as Louisville completed the fourth largest comeback of the Siegfried era.
---
The Program Never Quits
Below is a look at the largest comeback victories by the Louisville Boys Varsity Basketball Team since Head Coach Tom Siegfried took the helm in 2007:
| | | | | |
| --- | --- | --- | --- | --- |
| Deficit Overcome | Opponent | Date | Scenario | Result |
| 16 | Minerva | 1/15/2010 | 38-54, Start of 4th | W 69-63 |
| 16 | St. Ignatius | 12/23/2015 | 37-53, 3:00 3rd | W 67-65 |
| 15 | at North Canton Hoover | 12/28/2019 | 35-50, 7:00 4th | W 54-52 |
| 14 | at Austintown Fitch | 12/14/2021 | 34-48, 7:43 4th | W 60-56 |
---
Vaughn Scores Team High 24 to Lead Falcons
Vaughn made 4 three-pointers and finished with a team high 24 points to lead Austintown Fitch. Underwood also dropped in 18 and Finkley added 7.
The Leopards are now 6-1 against the Falcons all-time dating back to their first meeting in 2016. Louisville also holds a 2-1 edge in games played at Austintown Fitch in the series.
<<< Previous 2021 | Austintown Fitch All-Time Series
UP NEXT: The Leopards will next host the Boardman Spartans on Friday, December 17. JV will begin at 5:30 PM and Varsity will follow around 7:00 PM.
---
Donate to Leopard Nation
---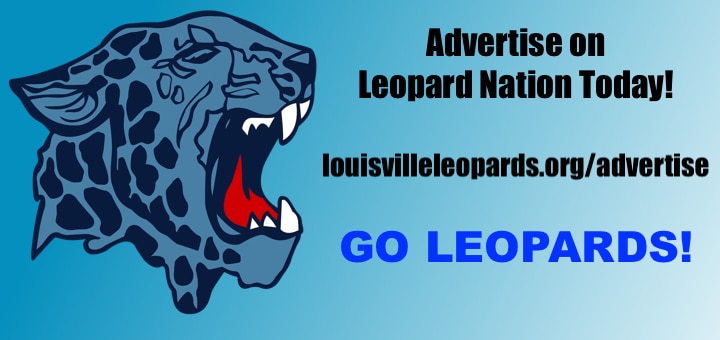 ---
Varsity Statistics
LEOPARDS 60, FALCONS 56
Team 1-2-3-4–TOTAL
Louisville 3-16-15-26–60
Austintown Fitch 15-14-16-11–56
LEOPARDS: Aljancic 11 4-8 31, Boldon 2 2-2 7, Gross 1 4-4 6, Lingenhoel 2 1-4 5, Siegfried 2 1-2 5, Mueller 2 0-0 4, Seaman 1 0-0 2. TOTAL 221 12-22 60.
3-Pointers (6): Aljancic 5, Boldon
Team FT: 12-22 54%
FALCONS: Vaughn 8 4-5 24, Underwood 7 4-7 18, Finkley 1 4-6 7, Sherwood 2 1-2 5, Jaros 1 0-0 2. TOTAL 19 13-20 56.
3-Pointers (5): Vaughn 4, Finkley
Team FT: 13-20 65%
Fouls: 18-15 Louisville
Turnovers: 13-10 Louisville
Records: Louisville 4-1
---
JV: Louisville 58, Austintown Fitch 39
JV Statistics
LEOPARDS 58, FALCONS 39
Team 1-2-3-4–TOTAL
Louisville 12-13-20-13–58
Austintown Fitch 13-7-7-12–39
LEOPARDS: Aljancic 4 3-4 14, Gross 3 4-6 10, Loy 4 2-6 10, Siegfried 4 0-1 8, Duskey 2 1-3 5, Wymer 2 0-0 5, Marshall 2 0-0 4, Vesely 0 2-2 2. TOTAL 21 12-22 58.
3-Pointers (4): Aljancic 3, Wymer
Team FT: 12-22 54%
FALCONS: Newton 3 1-6 7, Fuller 2 2-2 6, Owens 2 2-3 6, Williams 2 1-1 5, Ferrell 2 0-1 4, Fidram 1 2-3 4, Prichard 1 2-4 4, Moore 1 0-0 3, Foster 0 0-2 0. TOTAL 14 10-23 39.
3-Pointers (1): Moore
Team FT: 10-23 43%
Fouls: 16-15 Louisville
Turnovers: 16-13 Austintown Fitch
Records: Louisville 4-0