Leopards Use 9-Run 4th to Run-Rule Revere 14-1 – Baseball
Louisville 14, Revere 1, 5 Innings
<<< Previous Vs. GlenOak | Baseball Schedule | Next At GlenOak >>>
The Louisville Leopards Varsity Baseball Team run-ruled the visiting Revere Minutemen 14-1 in the five innings in their second game of the day at Andy Aljancic Field. With the victory, Louisville returns to an even .500 on the season with a record of 11-11.
---
---
Adelman Hits a Pair of 2-Run Doubles
Junior left fielder Connor Adelman batted 2-for-3 with a pair of 2-run doubles totaling 4 RBIs to lead the Leopards on offense. Senior first baseman Ryan Aljancic and senior designated hitter Broc Pickens also drove in a pair of runs each for Louisville.
The Leopards out-hit the Minutemen 12-3 for the game. Juniors third baseman Caleb Miller and right fielder Zack Seaman both batted 2-for-3 with an RBI each. Nine different Louisville batters recorded hits in the game and nine different LHS hitters also drove in runs.
---
Leopards Score 9 Runs in the 4th
Seven of the Leopards 9 runs in the bottom of the fourth came with two outs. Miller and Seaman both cracked 2-out, RBI singles with Adelman providing a 2-out, 2-run double in-between their at-bats. Louisville then tacked on three more runs via three straight 2-out RBI doubles by junior shortstop JT Popick, junior Derek Lizer, and senior Josh Stafford to put LHS ahead 14-1.
---
Warner Retires 15 of Final 16 Revere Batters
On the mound, junior starting pitcher Anthony Warner pitched a complete game going all 5 innings, allowing just 1 run on 3 hits, and striking out 5. Warner improved to 4-0 on the season with the victory.
Revere's (16-6) only run came in the top of the first inning. Centerfielder Eric Colaco's RBI single to center brought home shortstop Jimmy Salamone. Third baseman Rico Levak reached on an error in the next at-bat to load the bases with no outs. Warner struck out the next two Minutemen batters and got the next Revere hitter to ground into a 6-4 fielder's choice.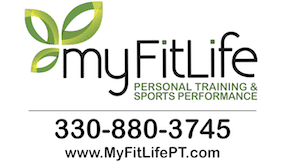 Warner was dominate the rest of the way as he retired the side in the next three innings. Following the bases loaded jam, in the first inning, Warner retired 12 straight Revere batters and 15 of the final 16 he faced for the remainder of the game.
UP NEXT: The Louisville Baseball Team will next travel to face the GlenOak Golden Eagles on Monday, May 10 in a rare game under the lights beginning at 7:00 PM at Joe Gilhousen Field. JV and Freshman will host GlenOak at 5:00 PM.
---
Donate to Leopard Nation
---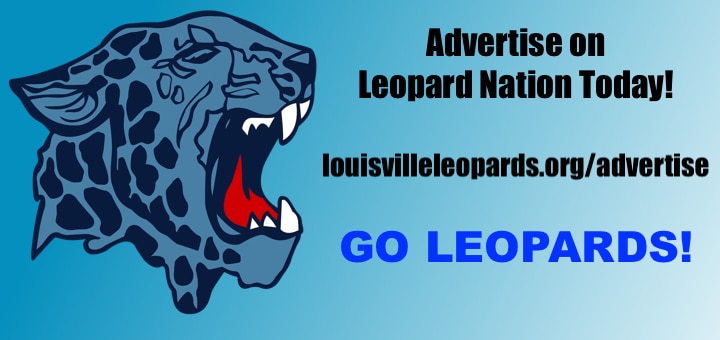 Don't forget to Subscribe to Our Posts for Free
VARSITY BASEBALL BOX SCORE
LEOPARDS 14, MINUTEMEN 1, 5 INNINGS
Team 123-45–R-H-E
Revere 100-00–1-3-0
Louisville 050-9X–14-12-1
REVERE MINUTEMEN BASEBALL VARSITY BATTING STATS
| Lineup | AB | R | H | RBI | BB | SO |
| --- | --- | --- | --- | --- | --- | --- |
| Jimmy Salamone | 3 | 1 | 1 | 0 | 0 | 0 |
| Nolan Williams | 2 | 0 | 0 | 0 | 1 | 0 |
| Eric Colaco | 2 | 0 | 1 | 1 | 0 | 0 |
| Rico Levak | 2 | 0 | 0 | 0 | 0 | 0 |
| Owen Desberg | 2 | 0 | 0 | 0 | 0 | 1 |
| Dillon Carlquist | 2 | 0 | 0 | 0 | 0 | 2 |
| Adam Jenkins | 2 | 0 | 0 | 0 | 0 | 1 |
| Nolan Wertz | 2 | 0 | 1 | 0 | 0 | 0 |
| Dan Schikowski | 2 | 0 | 0 | 0 | 0 | 1 |
| Ben Halvorson | – | – | – | – | – | – |
| Zack Hendrickson | – | – | – | – | – | – |
| Sam Eberhardt | – | – | – | – | – | – |
| Totals | 19 | 1 | 3 | 1 | 1 | 5 |
REVERE MINUTEMEN BASEBALL VARSITY PITCHING STATS
| Pitching | IP | #P | S% | H | R | ER | SO | BB | HR |
| --- | --- | --- | --- | --- | --- | --- | --- | --- | --- |
| Ben Halvorson | 2.0 | 55 | .455 | 4 | 5 | 5 | 0 | 4 | 0 |
| Sam Eberhardt | 1.2 | 46 | .565 | 5 | 7 | 7 | 0 | 2 | 0 |
| Zack Hendrickson | 0.1 | 13 | .615 | 3 | 2 | 2 | 0 | 0 | 0 |
| Totals | 4.0 | 114 | .518 | 12 | 14 | 14 | 0 | 6 | 0 |
LOUISVILLE LEOPARDS BASEBALL VARSITY BATTING STATS
| Lineup | AB | R | H | RBI | BB | SO |
| --- | --- | --- | --- | --- | --- | --- |
| JT Popick | 2 | 3 | 1 | 1 | 2 | 0 |
| Charlie Roberts | 1 | 2 | 1 | 0 | 1 | 0 |
| Derek Lizer | 1 | 1 | 1 | 1 | 0 | 0 |
| Broc Pickens | 2 | 0 | 0 | 2 | 1 | 0 |
| Josh Stafford | 1 | 0 | 1 | 1 | 0 | 0 |
| Ryan Aljancic | 2 | 0 | 1 | 2 | 1 | 0 |
| Cory Noble | 1 | 0 | 0 | 0 | 0 | 0 |
| Connor Morley | 2 | 1 | 0 | 1 | 1 | 0 |
| Walker Kandel | 2 | 0 | 1 | 0 | 0 | 0 |
| Caleb Miller | 3 | 2 | 2 | 1 | 0 | 0 |
| Connor Adelman | 3 | 1 | 2 | 4 | 0 | 0 |
| Zack Seaman | 3 | 2 | 2 | 1 | 0 | 0 |
| Evan Kroah | 0 | 2 | 0 | 0 | 0 | 0 |
| Anthony Warner | – | – | – | – | – | – |
| Totals | 23 | 14 | 12 | 14 | 6 | 0 |
LOUISVILLE LEOPARDS BASEBALL VARSITY PITCHING STATS
| Pitching | IP | #P | S% | H | R | ER | SO | BB | HR |
| --- | --- | --- | --- | --- | --- | --- | --- | --- | --- |
| Anthony Warner | 5.0 | 64 | .641 | 3 | 1 | 1 | 5 | 1 | 0 |
| Totals | 5.0 | 64 | .641 | 3 | 1 | 1 | 5 | 1 | 0 |
Records: Louisville 11-11, Revere 16-6