Louisville Falls to GlenOak 6-3 – Baseball
GlenOak 6, Louisville 3
<<< Previous Vs. Youngstown Ursuline | Baseball Schedule | Next Vs. Revere >>>
The Louisville Leopards Varsity Baseball Team fell to the visiting GlenOak Golden Eagles 6-3 in their first of two games Saturday at Andy Aljancic Field. With the loss, Louisville dropped to 10-11 on the season.
---
---
Pickens Records 3 Hits, Seaman 2 RBIs
Senior starting pitcher Broc Pickens batted 3-for-4 with a pair of doubles and scored a run to lead the Leopards. Pickens 2-out double in the bottom of the first setup Louisville's first run of the game. Senior first baseman Ryan Aljancic singled in the following at-bat scoring Pickens from second to tie the game at 1-1.
Junior right fielder Zack Seaman drove in the Leopards other two runs. His 2-out double in the bottom of the second inning brought home junior left fielder Connor Adelman from first base to knot the game at 2-2. Later in the bottom of the sixth, Seaman's sacrifice fly to centerfield brought senior courtesy runner Evan Kroah to the plate to cut the Golden Eagle advantage in half at 6-3.
---
Golden Eagles Take Command with 4-Run 4th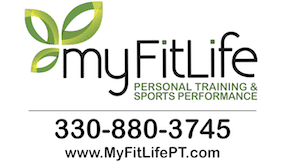 Earlier, GlenOak took a 6-2 lead following a 4-run fourth inning. Shortstop Alex Laird walked to start the inning, stole second, and advanced to third when designated hitter Braden Broom got aboard via a bunt single. Second baseman Tommy ElFaye followed with a walk to load the bases for the Golden Eagles. Six pitches later, Laird scored the go-ahead run on a wild pitch to give GHS the lead at 3-2.
GlenOak ripped the game open when a 2-out error allowed them to tack on three more runs to pull ahead 6-2. Left fielder J.J. Mucci reached base via an infield error allowing ElFaye, right fielder Alec Marran, and catcher Tristan Mengeu to score on the play.
---
Senften and Suba Record RBI Singles for GlenOak
The Golden Eagles took two early leads via a pair of 2-out RBI singles by Luke Senften and Sam Suba in the first two innings. Senften's single to left in the top of the first plated Mucci from second base to get GlenOak on the board.
Suba also singled to left in the second inning which scored ElFaye from second base to give GHS the lead back at 2-1.
---
Neading Earns Victory for Golden Eagles
Golden Eagle starting pitcher Charlie Neading pitched a complete game giving up 2 earned runs on 9 hits and striking out 6.
Pickens worked the first 4 innings, gave up 3 earned runs on 5 hits, and struck out 4 in his first start of the season for Louisville. Senior Tony Brahler also pitched 3 innings of scoreless relief and struck out 2 for the Leopards.
---
Donate to Leopard Nation
---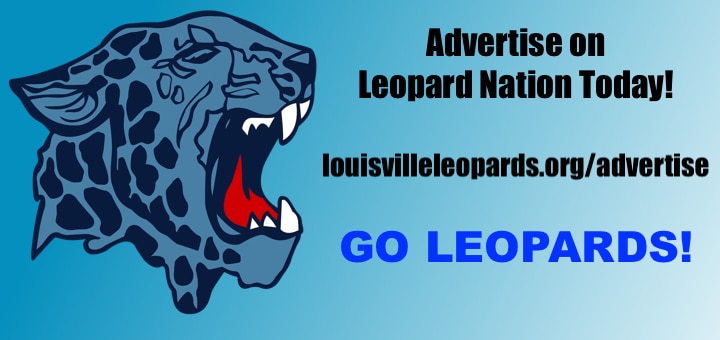 Don't forget to Subscribe to Our Posts for Free
---
VARSITY BASEBALL BOX SCORE
GOLDEN EAGLES 6, LEOPARDS 3
Team 123-456-7–R-H-E
GlenOak 110-400-0–6-6-1
Louisville 110-001-0–3-9-1
GLENOAK GOLDEN EAGLES BASEBALL VARSITY BATTING STATS
| Lineup | AB | R | H | RBI | BB | SO |
| --- | --- | --- | --- | --- | --- | --- |
| Sam Suba | 4 | 0 | 2 | 1 | 0 | 1 |
| J.J. Mucci | 4 | 1 | 0 | 0 | 0 | 0 |
| Chris Woods | 4 | 0 | 0 | 0 | 0 | 1 |
| Luke Senften | 4 | 0 | 1 | 1 | 0 | 0 |
| Alex Laird | 3 | 1 | 0 | 0 | 1 | 1 |
| Braden Broom | 2 | 0 | 1 | 0 | 1 | 0 |
| Tommy ElFaye | 2 | 2 | 2 | 0 | 1 | 0 |
| Alec Marran | 3 | 1 | 0 | 0 | 0 | 2 |
| Tristan Mengeu | 1 | 1 | 0 | 0 | 2 | 1 |
| Dylan Patterson | 0 | 0 | 0 | 0 | 0 | 0 |
| Charlie Neading | – | – | – | – | – | – |
| Totals | 27 | 6 | 6 | 2 | 5 | 6 |
GLENOAK GOLDEN EAGLES BASEBALL VARSITY PITCHING STATS
| Pitching | IP | #P | S% | H | R | ER | SO | BB | HR |
| --- | --- | --- | --- | --- | --- | --- | --- | --- | --- |
| Charlie Neading | 7.0 | 94 | .681 | 9 | 3 | 2 | 6 | 0 | 0 |
| Totals | 7.0 | 94 | .681 | 9 | 3 | 2 | 6 | 0 | 0 |
LOUISVILLE LEOPARDS BASEBALL VARSITY BATTING STATS
| Lineup | AB | R | H | RBI | BB | SO |
| --- | --- | --- | --- | --- | --- | --- |
| JT Popick | 4 | 0 | 1 | 0 | 0 | 0 |
| Charlie Roberts | 3 | 0 | 0 | 0 | 0 | 0 |
| Broc Pickens | 4 | 1 | 3 | 0 | 0 | 0 |
| Ryan Aljancic | 4 | 0 | 1 | 1 | 0 | 2 |
| Kaedin Gotshall | 3 | 0 | 1 | 0 | 0 | 1 |
| Connor Morley | 3 | 0 | 1 | 0 | 0 | 1 |
| Tyler Jackson | 3 | 0 | 0 | 0 | 0 | 1 |
| Connor Adelman | 3 | 1 | 1 | 0 | 0 | 1 |
| Zack Seaman | 2 | 0 | 1 | 2 | 0 | 0 |
| Evan Kroah | 0 | 1 | 0 | 0 | 0 | 0 |
| Tony Brahler | – | – | – | – | – | – |
| Totals | 29 | 3 | 9 | 3 | 0 | 6 |
LOUISVILLE LEOPARDS BASEBALL VARSITY PITCHING STATS
| Pitching | IP | #P | S% | H | R | ER | SO | BB | HR |
| --- | --- | --- | --- | --- | --- | --- | --- | --- | --- |
| Broc Pickens | 4.0 | 79 | .532 | 5 | 6 | 3 | 4 | 4 | 0 |
| Tony Brahler | 3.0 | 50 | .600 | 1 | 0 | 0 | 2 | 1 | 0 |
| Totals | 7.0 | 129 | .558 | 6 | 6 | 3 | 6 | 5 | 0 |
Records: Louisville 10-11