Louisville Wins Under the Lights at GlenOak 10-6 – Baseball
Louisville 10, GlenOak 6
<<< Previous Vs. Revere | Baseball Schedule | Next Vs. Lake >>>
The Louisville Leopards Varsity Baseball Team defeated the host GlenOak Golden Eagles 10-6 under the lights Monday Night at Joe Gilhousen Field. With the victory, Louisville now holds a winning record for the year with a 12-11 mark on the season.
---
Louisville Builds 10-0 Lead Through 3 Innings
The Leopards scored all of their runs in the first three innings in taking a 10-0 lead over their Federal League hosts. Junior shortstop JT Popick set the tone for Louisville in the opening at-bat when he doubled on a fly ball to left field. After a pair of walks, a third consecutive walk was issued to senior catcher Kaedin Gotshall allowing Popick to walk in from third. Sophomore pitcher Connor Morley grounded into a fielder's choice on the next pitch which also allowed senior second baseman Broc Pickens to score from third to make it 2-0 LHS.
Just like in the first inning, junior left fielder Connor Adelman led off the second with a double on a fly ball to left field. Zack Seaman laid down a bunt two pitches later and ended up advancing to second on the play. Adelman scored from second via the GlenOak blunder to put the Leopards in front 3-0. Seaman then stole third and came home via a passed ball to give Louisville a 4-0 lead.
---
Leopards Score 6 in the Third Inning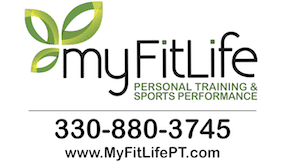 The Leopards ripped the game wide open with a 6-run third inning. Morley, junior third baseman Caleb Miller, and Adelman all singled to start the frame. Adelman's single plated Morley to up the LHS advantage to 5-0. Then Seaman drove in Miller in the next at-bat to put Louisville in front 6-0.
The Leopards pulled ahead 7-0 when Popick reached on an infield error that allowed Adelman to come home from second base for his second run of the game. The next two Louisville batters walked and senior first baseman Ryan Aljancic followed with an RBI single that plated Popick for his second run of the contest.
Gotshall followed with a sacrifice fly to centerfield that brought sophomore centerfielder Charlie Roberts to the plate. Finally, Miller singled home Pickens to give the Leopards a double digit lead at 10-0.
---
Morley Notches Team Best 6th Win of the Year
While Louisville built a significant cushion, Morley retired the first 5 GlenOak batters he faced and held the Golden Eagles scoreless through his first 3 innings of work. He finished throwing 5 innings, giving up 4 earned runs on 9 hits, and striking out 1 en rout to improving to 6-2 on the mound for the season.
Senior Tony Brahler pitched the final 2 innings in relief surrendering 1 unearned run on 1 hit, and also striking out 1 GlenOak batter.
---
Laird and Neading Lead GlenOak
The Golden Eagles were led by shortstop Alex Laird who finished 2-for-4 with a pair of RBI singles. First baseman Charlie Neading also batted 2-for-4 with an RBI double that was part of GlenOak's 4-run fourth inning. GOHS would also score a run in both the fifth and sixth innings to get within 10-6 before Brahler silenced their bats in the seventh.
Both teams finished with 10 hits a piece. Adelman, Miller, and Popick all recorded 2 hits each for the Leopards. Left fielder J.J. Mucci and third baseman Chris Woods also tallied 2 hits each for the Golden Eagles.
<<< Previous 2021 Vs. GlenOak | GlenOak All-Time Series
---
Donate to Leopard Nation
---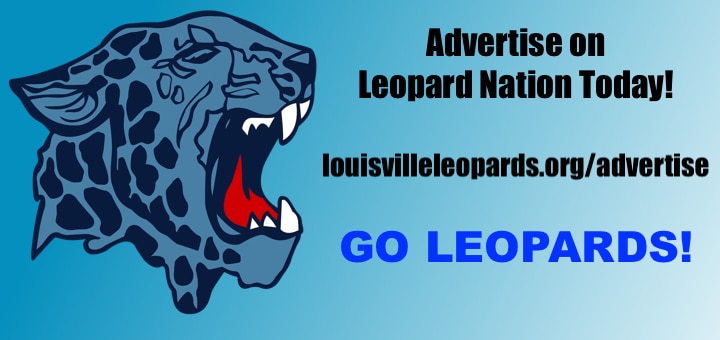 Don't forget to Subscribe to Our Posts for Free
VARSITY BASEBALL BOX SCORE
LEOPARDS 10, GOLDEN EAGLES 6
Team 123-456-7–R-H-E
Louisville 226-000-0-10-10-2
GlenOak 000-411-0–6-10-3
LOUISVILLE LEOPARDS BASEBALL VARSITY BATTING STATS
| Lineup | AB | R | H | RBI | BB | SO |
| --- | --- | --- | --- | --- | --- | --- |
| JT Popick | 5 | 2 | 2 | 0 | 0 | 1 |
| Charlie Roberts | 2 | 1 | 0 | 0 | 2 | 1 |
| Broc Pickens | 1 | 2 | 0 | 0 | 4 | 0 |
| Ryan Aljancic | 4 | 0 | 1 | 1 | 1 | 2 |
| Kaedin Gotshall | 3 | 0 | 1 | 2 | 1 | 0 |
| Connor Morley | 4 | 1 | 1 | 1 | 1 | 0 |
| Caleb Miller | 4 | 1 | 2 | 1 | 0 | 0 |
| Connor Adelman | 4 | 2 | 2 | 1 | 0 | 0 |
| Zack Seaman | 4 | 1 | 1 | 1 | 0 | 0 |
| Evan Kroah | 0 | 0 | 0 | 0 | 0 | 0 |
| Tony Brahler | – | – | – | – | – | – |
| Totals | 31 | 10 | 10 | 7 | 9 | 4 |
LOUISVILLE LEOPARDS BASEBALL VARSITY PITCHING STATS
| Pitching | IP | #P | S% | H | R | ER | SO | BB | HR |
| --- | --- | --- | --- | --- | --- | --- | --- | --- | --- |
| Connor Morley | 5.0 | 84 | .786 | 9 | 5 | 4 | 1 | 0 | 0 |
| Tony Brahler | 2.0 | 25 | .680 | 1 | 1 | 0 | 1 | 1 | 0 |
| Totals | 7.0 | 109 | .761 | 10 | 6 | 4 | 2 | 1 | 0 |
GLENOAK GOLDEN EAGLES BASEBALL VARSITY BATTING STATS
| Lineup | AB | R | H | RBI | BB | SO |
| --- | --- | --- | --- | --- | --- | --- |
| Sam Suba | 4 | 0 | 0 | 0 | 0 | 1 |
| J.J. Mucci | 4 | 1 | 2 | 1 | 0 | 0 |
| Chris Woods | 4 | 1 | 2 | 0 | 0 | 0 |
| Luke Senften | 4 | 1 | 0 | 0 | 0 | 0 |
| Alex Laird | 4 | 1 | 2 | 2 | 0 | 1 |
| Charlie Neading | 4 | 1 | 2 | 1 | 0 | 0 |
| Tommy ElFaye | 4 | 0 | 0 | 1 | 0 | 0 |
| JT Cooke | 2 | 1 | 1 | 1 | 1 | 0 |
| Peyton Fox | 3 | 0 | 1 | 0 | 0 | 0 |
| Braden Broom | 0 | 0 | 0 | 0 | 0 | 0 |
| Dylan Patterson | – | – | – | – | – | – |
| Alec Marran | – | – | – | – | – | – |
| Totals | 33 | 6 | 10 | 6 | 1 | 2 |
GLENOAK GOLDEN EAGLES BASEBALL VARSITY PITCHING STATS
| Pitching | IP | #P | S% | H | R | ER | SO | BB | HR |
| --- | --- | --- | --- | --- | --- | --- | --- | --- | --- |
| Luke Senften | 1.1 | 44 | .409 | 2 | 4 | 2 | 2 | 4 | 0 |
| Dylan Patterson | 4.2 | 85 | .576 | 8 | 6 | 3 | 2 | 5 | 0 |
| Alec Marran | 1.0 | 15 | .600 | 0 | 0 | 0 | 0 | 0 | 0 |
| Totals | 7.0 | 144 | .528 | 10 | 10 | 5 | 4 | 9 | 0 |
Records: Louisville 12-11