Leopards Fall at New Philadelphia 172-190 – Boys Golf
New Philadelphia 172, Louisville 190
<<< Previous At Medina | Boys Golf Schedule | Next Match At Lake Center Christian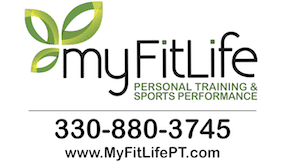 The Louisville Leopards Boys Golf team fell to the host New Philadelphia Quakers 172-190 at Union Country Club Monday. With the loss, Louisville drops to 2-4 on the season.
Sam Karcher carded a 45 and Jack Mayle shot 47 to lead the Leopards. Rounding out the Louisville scoring were Caleb Harsh, Cole Miller, and Zach Root who all finished with 49 each.
The Quakers (7-1) were led by match medalist Lous Devore who finished with 41. Other New Philadelphia scorers included Shad Kenily 42, Nathan Menapace 44, and Brennon Horstine 45.
UP NEXT: The Leopards will next next compete in a tri-match against the Lake Center Christian Tigers and Waterloo Vikings on Thursday, September 17. Tee-time is set for 4:00 PM from Sable Creek Golf course.
<<< Previous 2019 | New Philadelphia All-Time Series
Varsity: Quakers 172, Leopards 190
LEOPARDS SCORES: Sam Karcher 45, Jack Mayle 47, Caleb Harsh 49, Cole Miller 49, Zach Root 49. TEAM TOTAL = 190.
QUAKERS SCORES: Lous Devore 41, Shad Kenily 42, Nathan Menapace 44, Brennon Horstine 45. TEAM TOTAL = 172.