Morley Throws 4-Hit Shutout as Leopards Earn Road Win Vs. Quakers – Baseball
Louisville 4, New Philadelphia 0
<<< Previous Vs. Carrollton | Baseball Schedule | Next At Alliance >>>
The Louisville Leopards Varsity Baseball Team shutout the host New Philadelphia Quakers 4-0 Friday Night at Tuscora Park. With their fifth straight victory, Louisville improves to 16-7 on the season.
---
Morley Throws 2nd Complete Game Shutout
Senior starting pitcher Connor Morley threw a complete game 4-hit shutout and struck out 2 to lead the Leopards on the hill. He pitched 6 innings without recording a strike out before fanning the first two Quaker batters to begin the seventh. Morley then got third baseman/second baseman Kaine Otte to ground out to first base to complete the shutout for Louisville.
Morley faced the minimum in the fourth, sixth, and seventh innings en route to his second shutout of the season. He also threw a complete game shutout in the Leopards 1-0 home victory over Green back on April 4. Morley has been the starter in 4 of Louisville's 7 shutouts this season. He combined with sophomore Cooper Rice for a shutout at St. Vincent-St. Mary on April 12 and combined with junior Zach Root for a shutout at Boardman on April 27.
Morley is now 7-2 on the season matching his final record as a sophomore in 2021. He now holds an 18-7 career record overall.
---
Leopards Jump on Quakers Early
Morley helped his own cause at the plate as well. He would finish 3-for-4 with a pair of doubles, an RBI, and a run scored. Morley's first inning, 1-out double to left field scored senior center fielder Charlie Roberts from first to give the Leopards the early lead.
Louisville tacked on two more runs in the opening inning courtesy of two New Philadelphia two out errors. Root reached on an error by the center fielder allowing Morley to come home. Then Rice battled through a 10-pitch at-bat before reaching on an error by the second baseman allowing senior catcher Karson Siegfried to come home from third to make it 3-0 LHS.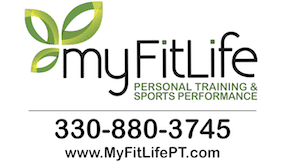 The Leopards would tack on another insurance run later on in the top of the third. Siegfried walked to start the frame, junior first baseman Cole Miller followed with a single, and Rice was hit by a pitch to load the bases with 1 out. Sophomore second baseman Ty Paumier followed and grounded into a 6-4 fielder's choice, but was able to beat out the throw to first allowing Siegfried to score his second run of the game.
Neither team scored the rest of the way as Morley continued to dominate on the hill and Louisville played error free in the field.
UP NEXT: The Louisville Baseball Team will next travel to take on the Alliance Aviators on Monday, May 15. Game time is set for 5:00 PM from Alliance High School.
Cover Photo By The Louisville Herald
---
Donate to Leopard Nation
---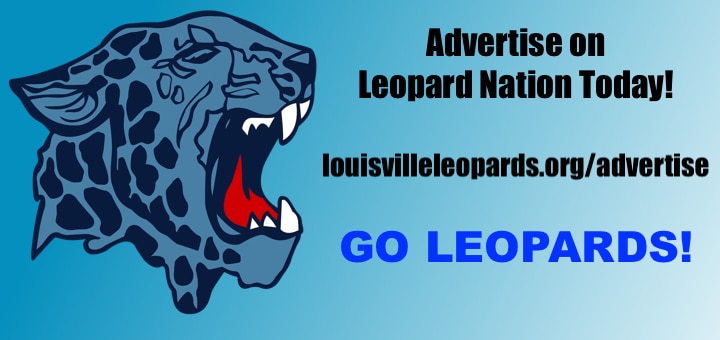 Don't forget to Subscribe to Our Posts for Free
---
Louisville Varsity Baseball Box Score
LEOPARDS 4, QUAKERS 0
Team 123-456-7–R-H-E
Louisville 301-000-0–4-7-0
New Philadelphia 000-000-0–0-4-3
LOUISVILLE LEOPARDS BATTING STATS
| | | | | | | |
| --- | --- | --- | --- | --- | --- | --- |
| LINEUP | AB | R | H | RBI | BB | SO |
| A Corona (SS) | 4 | 0 | 0 | 0 | 0 | 0 |
| C Roberts (CF) | 4 | 1 | 1 | 0 | 0 | 2 |
| C Morley (P) | 4 | 1 | 3 | 1 | 0 | 1 |
| K Siegfried (C) | 2 | 2 | 1 | 0 | 2 | 0 |
| C Miller (1B) | 2 | 0 | 1 | 0 | 2 | 1 |
| Z Root (DH) | 2 | 0 | 0 | 0 | 0 | 0 |
| C Rice (RF) | 3 | 0 | 0 | 0 | 0 | 1 |
| T Paumier (2B) | 3 | 0 | 1 | 1 | 0 | 1 |
| K Vesely (LF) | 3 | 0 | 0 | 0 | 0 | 0 |
| TEAM | 27 | 4 | 7 | 2 | 4 | 6 |
2B: C Morley 2, K Siegfried
TB: C Roberts 1, C Morley 5, K Siegfried 2, T Paumier 1, C Miller 1
HBP: C Rice
CS: A Corona
LOUISVILLE LEOPARDS PITCHING STATS
| | | | | | | |
| --- | --- | --- | --- | --- | --- | --- |
| PITCHING | IP | H | R | ER | BB | SO |
| C Morley(W) | 7.0 | 4 | 0 | 0 | 2 | 2 |
| TEAM | 7.0 | 4 | 0 | 0 | 2 | 2 |
WP: C Morley
HBP: C Morley
Pitches-Strikes: C Morley 88-56
Batters Faced: C Morley 27
NEW PHILADELPHIA QUAKERS BATTING STATS
| | | | | | | |
| --- | --- | --- | --- | --- | --- | --- |
| LINEUP | AB | R | H | RBI | BB | SO |
| C Long (RF) | 3 | 0 | 1 | 0 | 0 | 0 |
| B Wells (2B, P) | 3 | 0 | 0 | 0 | 0 | 0 |
| C Vandall (SS) | 3 | 0 | 1 | 0 | 0 | 0 |
| M Brown (1B) | 2 | 0 | 0 | 0 | 1 | 0 |
| N Ballon (C) | 3 | 0 | 0 | 0 | 0 | 0 |
| K Fausel (LF) | 3 | 0 | 0 | 0 | 0 | 0 |
| A Baker (DH) | 1 | 0 | 1 | 0 | 1 | 0 |
| —G Blake (3B) | 1 | 0 | 0 | 0 | 0 | 1 |
| M Steele (CF) | 2 | 0 | 0 | 0 | 0 | 0 |
| —K Stewart | 1 | 0 | 0 | 0 | 0 | 1 |
| K Otte (3B, 2B) | 2 | 0 | 1 | 0 | 0 | 0 |
| TEAM | 24 | 0 | 4 | 0 | 2 | 2 |
2B: C Long
TB: C Long 2, K Otte 1, A Baker 1, C Vandall 1
HBP: K Otte
SB: C Long
E: B Wells, M Steele, C Vandall
NEW PHILADELPHIA QUAKERS PITCHING STATS
| | | | | | | |
| --- | --- | --- | --- | --- | --- | --- |
| PITCHING | IP | H | R | ER | BB | SO |
| S Rufenacht(L) | 4.0 | 6 | 4 | 2 | 3 | 3 |
| B Wells | 3.0 | 1 | 0 | 0 | 1 | 3 |
| TEAM | 7.0 | 7 | 4 | 2 | 4 | 6 |
HBP: S Rufenacht
Pitches-Strikes: B Wells 45-25, S Rufenacht 88-48
Batters Faced: B Wells 11, S Rufenacht 23
Records: Louisville 16-7