7-Run Fifth Propels Leopards Past Aviators 9-2 – Baseball
Louisville 9, Alliance 2
<<< Previous At New Philadelphia | Baseball Schedule | Next Vs. Lake >>>
The Louisville Leopards Varsity Baseball Team defeated the host Alliance Aviators 9-2 Tuesday Evening at Craven Field. With the victory, Louisville has now won 6 straight heading into tournament play this week and now holds an overall record of 17-7.
---
GameChanger Recap
Louisville Varsity Leopards snatched the lead late in the game in a 9-2 victory over Alliance on Monday. The game was tied at two with Louisville Varsity Leopards batting in the top of the fifth when an error scored one run for Louisville Varsity Leopards.
Louisville Varsity Leopards secured the victory thanks to seven runs in the fifth inning. Louisville Varsity Leopards big bats were led by Charlie Roberts, Connor Morley, Karson Siegfried, Cooper Rice, Zach Root, and Zander Triplett, all driving in runs in the inning.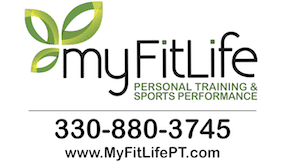 Louisville Varsity Leopards fired up the offense in the second inning, when Kyle Vesely singled on a 0-1 count, scoring one run.
Alliance evened things up at two in the bottom of the second inning. Gress grounded out, scoring two runs.
Root was the winning pitcher for Louisville Varsity Leopards. The pitcher went one inning, allowing zero runs on zero hits, striking out one and walking zero.
Gress took the loss for Alliance. The bulldog went one-third of an inning, allowing six runs on five hits and walking zero.
Reese started the game for Alliance. The hurler went four innings, allowing two runs on two hits and striking out two
Louisville Varsity Leopards hit one home run on the day. Siegfried had a homer in the fifth inning.
Andrew Corona went 2-for-4 at the plate to lead Louisville Varsity Leopards in hits.
Powered by Narrative Science and GameChanger Media. Copyright 2023. All rights reserved
UP NEXT: The Louisville Baseball Team will next host the #16 seed Lake Blue Streaks in the DI Macedonia Sectional Finals on Thursday, May 18. Game time is set for 2:00 PM from Andy Aljancic Field.
Cover Photo By The Louisville Herald
---
Donate to Leopard Nation
---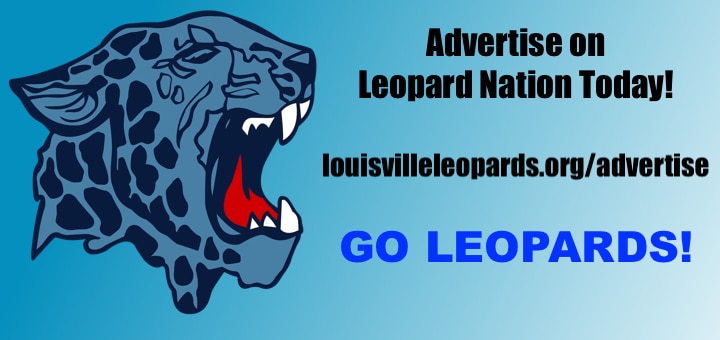 Don't forget to Subscribe to Our Posts for Free
---
Louisville at Alliance Baseball Box Score
LEOPARDS 9, AVIATORS 2
Team 123-456-7–R-H-E
Louisville 020-070-0–9-8-2
Alliance 020-000-0–2-2-3
LOUISVILLE LEOPARDS BATTING STATS
| | | | | | | |
| --- | --- | --- | --- | --- | --- | --- |
| LINEUP | AB | R | H | RBI | BB | SO |
| A Corona (SS) | 4 | 1 | 2 | 0 | 0 | 0 |
| —T Paumier (SS) | 1 | 0 | 0 | 0 | 0 | 0 |
| C Roberts (CF) | 3 | 1 | 1 | 0 | 0 | 1 |
| —Z Triplett (RF) | 2 | 0 | 0 | 1 | 0 | 1 |
| C Morley (2B) | 4 | 0 | 0 | 0 | 0 | 0 |
| K Siegfried (C) | 3 | 1 | 1 | 1 | 1 | 1 |
| —Z Ganser (C) | 0 | 0 | 0 | 0 | 0 | 0 |
| C Miller (1B, P) | 2 | 2 | 1 | 0 | 2 | 0 |
| C Rice (RF, CF, P) | 3 | 1 | 1 | 1 | 1 | 1 |
| Z Root (P, 3B) | 3 | 1 | 1 | 1 | 1 | 0 |
| C Harsh (DH) | 2 | 2 | 0 | 0 | 2 | 0 |
| K Vesely (LF, P) | 2 | 0 | 1 | 1 | 1 | 0 |
| —G Brunoni | 0 | 0 | 0 | 0 | 1 | 0 |
| TEAM | 29 | 9 | 8 | 5 | 9 | 4 |
2B: Z Root, C Miller
HR: K Siegfried
TB: A Corona 2, C Roberts 1, C Rice 1, Z Root 2, K Siegfried 4, C Miller 2, K Vesely 1
SB: A Corona, C Roberts, C Rice 2, C Miller
E: C Deem, C Miller
LOUISVILLE LEOPARDS PITCHING STATS
| | | | | | | |
| --- | --- | --- | --- | --- | --- | --- |
| PITCHING | IP | H | R | ER | BB | SO |
| Z Root(W) | 1.0 | 0 | 0 | 0 | 0 | 1 |
| B Graziani | 1.0 | 1 | 2 | 0 | 1 | 1 |
| C Miller | 1.0 | 1 | 0 | 0 | 0 | 0 |
| C Deem | 1.0 | 0 | 0 | 0 | 1 | 1 |
| T Aljancic | 1.0 | 0 | 0 | 0 | 0 | 2 |
| K Vesely | 1.0 | 0 | 0 | 0 | 1 | 0 |
| C Rice | 1.0 | 0 | 0 | 0 | 1 | 1 |
| TEAM | 7.0 | 2 | 2 | 0 | 4 | 6 |
Pitches-Strikes: C Deem 15-8, T Aljancic 14-10, C Rice 14-7, Z Root 10-7, C Miller 14-9, K Vesely 11-7, B Graziani 19-10
Batters Faced: C Deem 4, T Aljancic 3, C Rice 4, Z Root 3, C Miller 4, K Vesely 4, B Graziani 5
ALLIANCE AVIATORS BATTING STATS
| | | | | | | |
| --- | --- | --- | --- | --- | --- | --- |
| LINEUP | AB | R | H | RBI | BB | SO |
| White (DH) | 3 | 0 | 0 | 0 | 0 | 1 |
| Blackwell (SS) | 3 | 0 | 1 | 0 | 0 | 0 |
| —Reese {P, 3B, SS) | 0 | 0 | 0 | 0 | 0 | 0 |
| Bruni (C) | 2 | 0 | 0 | 0 | 0 | 0 |
| —James (2B) | 0 | 0 | 0 | 0 | 0 | 0 |
| Biggers (3B, 1B) | 2 | 0 | 0 | 0 | 0 | 0 |
| —Frazier (1B) | 1 | 0 | 0 | 0 | 0 | 0 |
| B Davis (2B, RF, C) | 1 | 1 | 0 | 0 | 2 | 0 |
| —D Fisk (2B, P) | 0 | 0 | 0 | 0 | 1 | 0 |
| K Davis (RF) | 2 | 1 | 1 | 0 | 0 | 0 |
| —Hall (RF) | 1 | 0 | 0 | 0 | 0 | 0 |
| Gress (1B, P) | 2 | 0 | 0 | 1 | 0 | 1 |
| —V Fisk (P, 3B) | 1 | 0 | 0 | 0 | 0 | 1 |
| Bugara (CF) | 2 | 0 | 0 | 0 | 0 | 2 |
| —Shreckengojt | 0 | 0 | 0 | 0 | 1 | 0 |
| Bell (LF) | 3 | 0 | 0 | 0 | 0 | 1 |
| TEAM | 23 | 2 | 2 | 1 | 4 | 6 |
TB: K Davis 1, Blackwell 1
E: Gress, Reese 2
ALLIANCE AVIATORS PITCHING STATS
| | | | | | | |
| --- | --- | --- | --- | --- | --- | --- |
| PITCHING | IP | H | R | ER | BB | SO |
| Reese | 4.0 | 2 | 2 | 1 | 4 | 2 |
| Gress(L) | 0.1 | 5 | 6 | 5 | 0 | 0 |
| V Fisk | 1.2 | 1 | 1 | 1 | 4 | 1 |
| D Fisk | 1.0 | 0 | 0 | 0 | 1 | 1 |
| TEAM | 7.0 | 8 | 9 | 7 | 9 | 4 |
WP: Gress, Reese
Pitches-Strikes: D Fisk 13-6, Gress 31-20, V Fisk 31-13, Reese 68-37
Batters Faced: D Fisk 3, Gress 7, V Fisk 10, Reese 18
Records: Louisville 17-7