Root Throws 1-Hit Shutout as Leopards Blank Warriors 4-0 – Baseball
Louisville 4, Carrollton 0
<<< Previous At West Branch | Baseball Schedule | Next At New Philadelphia >>>
The Louisville Leopards Varsity Baseball Team shutout the visiting Carrollton Warriors 4-0 Thursday Evening at Andy Aljancic Field. With their fourth straight win, Louisville improves to 15-7 on the season.
---
Gamechanger Recap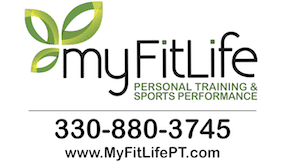 Zach Root had all the right stuff on Thursday for Louisville Varsity Leopards, allowing zero runs and besting Carrollton Varsity Warriors by a score of 4-0
Louisville Varsity Leopards fired up the offense in the first inning. Connor Morley grounded out, scoring one run.
Louisville Varsity Leopards put up three runs in the third inning. Karson Siegfried had an RBI home run in the inning to lead the run scoring.
One bright spot for Carrollton Varsity Warriors was a single by Cadyn Smith in the first inning.
Root earned the win for Louisville Varsity Leopards. The pitcher lasted seven innings, allowing one hit and zero runs while striking out eight and walking zero.
Hayden Jenkins was on the mound for Carrollton Varsity Warriors. The pitcher surrendered four runs on four hits over four innings, striking out one. Isiah McConnell threw two innings in relief.
Louisville Varsity Leopards socked one home run on the day. Siegfried had a dinger in the third inning.
Andrew Corona, Morley, Cooper Rice, Siegfried, and Cole Miller all had one hit to lead Louisville Varsity Leopards. Louisville Varsity Leopards didn't commit a single error in the field. Miller had the most chances in the field with nine.
Smith led Carrollton Varsity Warriors with one hit in three at bats.
Powered by Narrative Science and GameChanger Media. Copyright 2023. All rights reserved
UP NEXT: The Louisville Baseball Team will next travel to Tuscora Park to take on the New Philadelphia Quakers on Friday, May 12 at 7:00 PM. JV will play at home against the Quakers at 5:00 PM.
Cover Photo By The Louisville Herald
---
Donate to Leopard Nation
---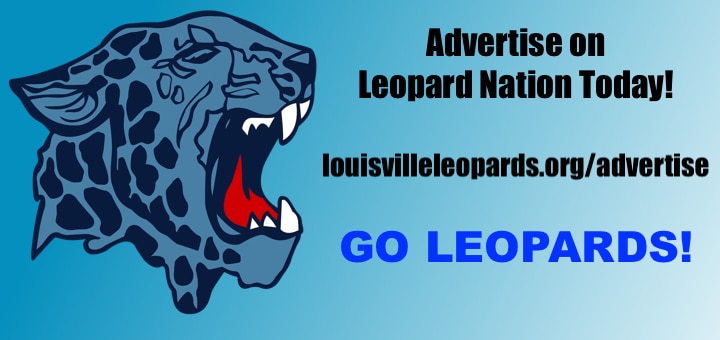 Don't forget to Subscribe to Our Posts for Free
---
Carrollton at Louisville Varsity Baseball Box Score
LEOPARDS 4, WARRIORS 0
Team 123-456-7–R-H-E
Carrollton 000-000-0–0-1-1
Louisville 103-000-0–4-5-0
CARROLLTON WARRIORS BATTING STATS
| | | | | | | |
| --- | --- | --- | --- | --- | --- | --- |
| LINEUP | AB | R | H | RBI | BB | SO |
| J Rinkes (CF) | 2 | 0 | 0 | 0 | 0 | 0 |
| C Rininger (2B) | 3 | 0 | 0 | 0 | 0 | 0 |
| C Smith (1B, 3B) | 3 | 0 | 1 | 0 | 0 | 0 |
| LJames (C) | 3 | 0 | 0 | 0 | 0 | 3 |
| G Broadwater (LF) | 3 | 0 | 0 | 0 | 0 | 0 |
| J Whitmore (3B, SS) | 2 | 0 | 0 | 0 | 0 | 2 |
| H Jenkins {P, 1B) | 2 | 0 | 0 | 0 | 0 | 1 |
| J Birong (RF) | 2 | 0 | 0 | 0 | 0 | 2 |
| C Haun (DH) | 2 | 0 | 0 | 0 | 0 | 0 |
| TEAM | 22 | 0 | 1 | 0 | 0 | 8 |
TB: C Smith 1
HBP: J Rinkes
E: I McConnell
CARROLLTON WARRIORS PITCHING STATS
| | | | | | | |
| --- | --- | --- | --- | --- | --- | --- |
| PITCHING | IP | H | R | ER | BB | SO |
| HJenkins(L) | 4.0 | 4 | 4 | 3 | 2 | 1 |
| I McConnell | 2.0 | 1 | 0 | 0 | 1 | 2 |
| TEAM | 6.0 | 5 | 4 | 3 | 3 | 3 |
HBP: I McConnell
Pitches-Strikes: H Jenkins 79-43, I McConnell 29-13
Batters Faced: H Jenkins 18, I McConnell 8
LOUISVILLE LEOPARDS BATTING STATS
| | | | | | | |
| --- | --- | --- | --- | --- | --- | --- |
| LINEUP | AB | R | H | RBI | BB | SO |
| A Corona (SS) | 2 | 1 | 1 | 0 | 1 | 0 |
| C Roberts (CF) | 1 | 1 | 0 | 0 | 0 | 0 |
| C Morley (2B) | 3 | 1 | 1 | 0 | 0 | 1 |
| K Siegfried (C) | 2 | 1 | 1 | 3 | 1 | 0 |
| C Miller (1B) | 3 | 0 | 1 | 0 | 0 | 1 |
| Z Rao (P) | 3 | 0 | 0 | 0 | 0 | 0 |
| C Rice (RF) | 2 | 0 | 1 | 0 | 1 | 0 |
| C House (3B) | 3 | 0 | 0 | 0 | 0 | 1 |
| K Vesely (LF) | 2 | 0 | 0 | 0 | 0 | 0 |
| TEAM | 21 | 4 | 5 | 3 | 3 | 3 |
3B: C Miller
HR: K Siegfried
TB: A Corona 1, C Rice 1, C Morley 1, K Siegfried 4, C Miller 3
HBP: C Roberts
SB: C Roberts
CS: A Corona, C Rice
LOUISVILLE LEOPARDS PITCHING STATS
| | | | | | | |
| --- | --- | --- | --- | --- | --- | --- |
| PITCHING | IP | H | R | ER | BB | SO |
| Z Root (W) | 7.0 | 1 | 0 | 0 | 0 | 8 |
| TEAM | 7.0 | 1 | 0 | 0 | 0 | 8 |
HBP: Z Root
Pitches-Strikes: Z Root 79-54
Batters Faced: Z Root 23
Records: Louisville 15-7