Leopards Earn Road Shutout of Spartans 3-0 – Baseball
Louisville 3, Boardman 0
<<< Previous Vs. Massillon | Baseball Schedule | Next Vs. Perry >>>
The Louisville Leopards Varsity Baseball Team shutout the host Boardman Spartans 3-0 Thursday Evening at Boardman High School. With the victory, Louisville has now won 8 of their last 10 games and improves to 9-4 on the season.
---
Morley and Root Combine for 3-Hit Shutout
Senior pitcher Connor Morley and junior pitcher Zach Root combined for a 3-hit shutout to lead the Leopards in their win at Boardman. Morley started the game, pitched 6 2/3 innings, allowed just 3 hits, walked 3, and struck out 3. He also retired the side in the first and fourth innings.
Root came on with 2 outs and a runner on in the seventh inning. He surrendered a walk, but then struck out sophomore right fielder Grayson Eicher on 3 pitches to earn the save and preserve the Louisville shutout. Root is now 3 for 3 in save opportunities for his varsity career with his other 2 saves coming last season.
---
Miller RBI Doubles Gives Leopards the Lead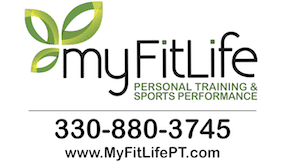 The Leopards broke the ice in the fourth inning. Sophomore center fielder Cooper Rice got aboard on an infield single to second to begin the inning. Three batters later, junior first baseman Cole Miller doubled to right field to bring in Rice for the go-ahead run.
---
Vesely Scores from 2nd on Rice Sac Fly
Rice drove home Louisville's second run on a rare play in the fifth. Rice hit a long fly ball to center field and Boardman junior center fielder Marty Stachowicz made a diving catch for the second out of the inning. Leopard senior left fielder Kyle Vesely, who was on second to start the play, tagged and scored to put LHS up 2-0. Yes, you read that right, Vesely scored from second base on a sacrifice fly.
---
Morley Records Multi-Hit Game for Louisville
Morley added to his cause in the top of the seventh. His 2-out, RBI single to center field brought junior shortstop Andrew Corona to the plate to make it 3-0.
Corona navigated to first on a 1-out, bunt single. He then stole second before coming home via Morley's second hit of the contest.
Morley would finish 2-for-3 at the plate as the Leopards out-hit the Spartans 7-3 for the game. Junior catcher Charlie Young led Boardman going 2-for-2 at the bottom of the lineup.
<<< Previous 2022 | Boardman Baseball Series
Cover Photo By The Louisville Herald
---
Donate to Leopard Nation
---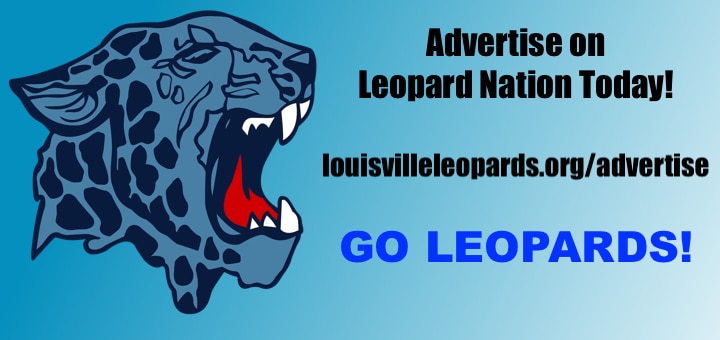 Don't forget to Subscribe to Our Posts for Free
---
Louisville At Boardman Baseball Box Score
LEOPARDS 3, SPARTANS 0
Team 123-456-7–R-H-E
Louisville 000-110-1–3-7-2
Boardman 000-000-0—0-3-0
LOUISVILLE LEOPARDS BATTING STATS
| | | | | | | |
| --- | --- | --- | --- | --- | --- | --- |
| LINEUP | AB | R | H | RBI | BB | SO |
| A Corona (SS) | 4 | 1 | 1 | 0 | 0 | 0 |
| C Rice (CF) | 3 | 1 | 1 | 1 | 1 | 1 |
| C Morley (P) | 3 | 0 | 2 | 1 | 1 | 1 |
| K Siegfried (C) | 3 | 0 | 1 | 0 | 1 | 0 |
| C Miller (1B) | 3 | 0 | 1 | 1 | 1 | 1 |
| Z Triplett (RF) | 3 | 0 | 0 | 0 | 1 | 2 |
| C House (3B) | 2 | 0 | 0 | 0 | 0 | 1 |
| —C Roberts | 0 | 0 | 0 | 0 | 0 | 0 |
| K Vesely (LF) | 1 | 1 | 0 | 0 | 2 | 1 |
| T Paumier (2B) | 3 | 0 | 1 | 0 | 0 | 0 |
| TEAM | 25 | 3 | 7 | 3 | 7 | 7 |
LOUISVILLE LEOPARDS PITCHING STATS
| | | | | | | |
| --- | --- | --- | --- | --- | --- | --- |
| PITCHING | IP | H | R | ER | BB | SO |
| A Konnerth(L) | 4.0 | 2 | 1 | 1 | 4 | 4 |
| K Pekkaren | 2.2 | 5 | 2 | 2 | 3 | 3 |
| D Barrett | 0.1 | 0 | 0 | 0 | 0 | 0 |
| TEAM | 7.0 | 7 | 3 | 3 | 7 | 7 |
BOARDMAN SPARTANS BATTING STATS
| | | | | | | |
| --- | --- | --- | --- | --- | --- | --- |
| LINEUP | AB | R | H | RBI | BB | SO |
| M Stachowicz (CF) | 3 | 0 | 0 | 0 | 1 | 0 |
| G Eicher (RF) | 4 | 0 | 0 | 0 | 0 | 2 |
| C Satterfield (SS) | 2 | 0 | 0 | 0 | 1 | 1 |
| R Conti (DH) | 3 | 0 | 1 | 0 | 0 | 0 |
| G Hyde (1B) | 3 | 0 | 0 | 0 | 0 | 0 |
| L Leonard (2B) | 3 | 0 | 0 | 0 | 0 | 0 |
| L Whippo (LF) | 2 | 0 | 0 | 0 | 1 | 1 |
| T Kirlik (3B) | 3 | 0 | 0 | 0 | 0 | 0 |
| C Young (C) | 2 | 0 | 2 | 0 | 1 | 0 |
| TEAM | 25 | 0 | 3 | 0 | 4 | 4 |
BOARDMAN SPARTANS PITCHING STATS
| | | | | | | |
| --- | --- | --- | --- | --- | --- | --- |
| PITCHING | IP | H | R | ER | BB | SO |
| C Morley(W) | 6.2 | 3 | 0 | 0 | 3 | 3 |
| Z Root(SV) | 0.1 | 0 | 0 | 0 | 1 | 1 |
| TEAM | 7.0 | 3 | 0 | 0 | 4 | 4 |
Records: Louisville 9-4