Leopards Boys Place 1st, Girls 3rd at Fairless Falcon Invitational – Track & Field
Boys: Louisville 151 (1st Out of 8)
The Louisville Boys Track and Field Team traveled to Fairless High School to compete in the Fairless Invitational Championship of Saturday. Winning multiple events for the the Leopards was…
Kael Mickley in the 100, 200, 4×200, and 4×400
Austin Smith in the High Jump, 400, 4×200, and 4×400
Cam Brazek in the Shot Put and Discus
Dale Stauffer won the 110 and 300 hurdle events.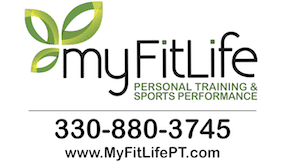 Also winning events for the Leopards were..
Seth Anderson and Ethan Thomas in the 4×200
Tyrus Pinion and Anderson in the 4×400
Colby Adams in the 3200
The Leopards will be at home on Monday as we host the Dover. The field events will start at 4:30 and the running at 5:00
– Head Coach Frank Grimm
---
Girls: Louisville 105 (3rd Out of 8)
The girls' track team was led by sophomore Ma'Ryah Hargrove's strong performance at the Fairless Falcon Invitational. Hargrove paced the Lady Leopards scoring 22 points with wins in the 100, 4 x 200, a runner-up in the 200 and a 3rd place in the 4 x100. The girls tallied 105 total points to grab third place behind runner-up Minerva (110 Points) and meet champion Tuslaw (127 points). Strong performances were shown in all the events and the girls all should be proud of their efforts.
Other placers for the Lady Leopards were:
4 x 800 Relay Team: Caitlyn Gatta, Diana Pukys, Bailey Menegay and Josie Rigdon placed 2nd with a time of 10:46.44
100 Hurdles: Brooke Adams 7th (20.78) and Abigail Glaspell 8th (21.29)
100: Hargrove 1st (13.67)
4 x 200 Relay Team: Molly Simpson, Jenna Oglesbee, Gabby Smith, Hargrove 1st (2:00.20)
1600 Meter Run: Caitlyn Gatta 4th (5:54.20) and Bailey Menegay 8th (6:17.40)
4 x 100 Relay Team: Simpson, Smith, Oglesbee, Hargrove 3rd (56.18)
400 Meters: Taylor Dimmerling 3rd (68.50) and Smith 6th (69.80)
300 Hurdles: Adams 6th (62.5) and Landyn Scheetz 8th (64.9)
800 Meters: Pukys 3rd (2:36.00) and Gatta 6th (2:38.42)
200 Meters: Hargrove 2nd (28.5)
3200 Meters: Chloe Cole 4th (13.12.14) and Sophia Mackall 6th ( 13:32.11)
4 x 400 Relay: Pukys, Gatta, Smith and Dimmerling 2nd (4:33.28)
Shot Put: Haley Ramsey 7th (27'2.75″)
Discus: Ramsey 4th (82'10")
Long Jump: Pukys 4th (14'3″) and Simpson 5th (13'9.75″)
The girls will be in action this Monday when they will host the Tornadoes of Dover High School.
– Head Coach Jerry Fresenko
UP NEXT: The Leopards will next host the Dover Tornadoes on Monday, April 5 at 4:30 PM.
---
Donate to Leopard Nation
---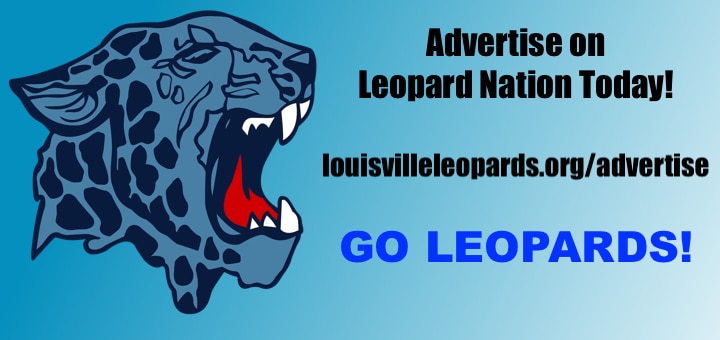 Don't forget to Subscribe to Our Posts for Free
---
Fairless Falcon Invitational Boys Team Scores
                    Men - Team Rankings - 17 Events Scored
===============================================================================
    1) Louisville                 151        2) Fairless                  124   
    3) East Canton                107.50     4) Tuslaw                     91.50
    5) Canton South                54        6) Minerva                    47   
    7) Northwest                   46        8) Malvern                    31
---
Fairless Falcon Invitational Girls Team Scores
  Women - Team Rankings - 17 Events Scored
===============================================================================
    1) Tuslaw                     127        2) Minerva                   110   
    3) Louisville                 105        4) Canton South               93   
    5) Northwest                   85        6) Fairless                   56   
    7) East Canton                 43        8) Malvern                    23
---
Fairless Falcon Invitational Boys Individual Results
Event 2  Boys 4x800 Meter Relay
================================================================================
  Tri-County: # 8:14.71  2010        Louisville                                
                         N Frensenko, C Hanle, S Stamp, S Gronow           
    School                                               Seed     Finals  Points
================================================================================
Finals
  1 Fairless                                          8:24.00    8:25.12   10   
     1) Brody Pumneo 10                 2) Logan Thomas 12                
     3) Mason Palmer 11                 4) Michael Palmer 12              
  2 Tuslaw                                            8:40.00    8:29.44    8   
     1) Jared Wenzel 10                 2) Joe Viront 12                  
     3) Caleb Miller 12                 4) Tyler Boyd 12                  
  3 Louisville                                        8:30.00    8:32.06    6   
     1) Owen Pukys 11                   2) Bobby Ganser 11                
     3) Stephen Ulrich 11               4) Colby Adams 11                 
  4 East Canton                                       8:40.00    8:33.49    5   
     1) Landon Demos 11                 2) Andrew Wade 10                 
     3) Nick Martino 11                 4) Alex Yarian 12                 
  5 Minerva                                           9:55.00    9:42.13    4   
     1) Jacob Wollman 12                2) Owen Grubb 9                   
     3) Dominic Boldizar 9              4) Brandon Davis 10               
  6 Canton South                                                 9:43.91    3   
     1) Brandon Slatzer 11              2) Austin Johnston 12             
     3) Ian Laughlin 11                 4) Cooper Robbins 11              
  7 Northwest                                                    9:53.40    2   
     1) Andrew Miklos 9                 2) Jacob Makar 9                  
     3) Jack Downs 9                    4) Mario Zito 11                  
 
Event 4  Boys 110 Meter Hurdles 39"
=====================================================================================
  Tri-County: # 14.90  2009        Sam Miller, Orrville                        
    Name                    Year School                  Seed     Finals  Wind Points
=====================================================================================
  1       Dale Stauffer       12 Louisville             17.00      16.69   NWI  10   
  2       Brennan Betz         9 East Canton            17.70      17.23   NWI   8   
  3       Jared Wenzel        10 Tuslaw                 17.80      18.44   NWI   6   
  4       Brandon Pumneo      10 Fairless               19.50      19.28   NWI   5   
  5       Dominick Jenkins    10 Fairless               20.00      19.55   NWI   4   
  6       Ben Gallagher       10 East Canton            20.00      22.02   NWI   3   
  7       Gavin Nagy           9 Minerva                22.00      22.86   NWI   2   
 
Event 6  Boys 100 Meter Dash
========================================================================================
  Tri-County: # 10.70  2006        Curtis Leuenberger, Louisville              
    Name                    Year School                  Seed     Finals  Wind H# Points
========================================================================================
  1       Kael Mickley        11 Louisville             11.50      11.39   NWI  2  10   
  2       Ethan Thomas        11 Louisville             11.90      11.75   NWI  2   8   
  3       Shamar Blackmon     12 Canton South           11.60      11.77   NWI  2   6   
  4       Anthony Grossnickl  12 Northwest                         11.89   NWI  1   5   
  5       Adam Moser          12 Malvern                           12.00   NWI  1   4   
  6       Demetrias Evans     12 Minerva                11.60      12.00   NWI  2   3   
  7       Austin Jones        11 East Canton            11.70      12.07   NWI  2   2   
  8       Jake McCullough     10 East Canton            11.80      12.18   NWI  2   1   
  9       Hunter Campbell     11 Fairless               12.20      12.39   NWI  1 
 10       Caleb Lott          11 Canton South           11.70      12.44   NWI  2 
 11       Xavier Watson       10 Malvern                           12.64   NWI  1 
 12       Garrett Miller      10 Fairless               12.20      12.70   NWI  1 
 13       Josh Faris          10 Northwest                         12.72   NWI  1 
 14       Ben Haught          11 Tuslaw                 14.20      14.35   NWI  1 
 15       Caleb Knight         9 Tuslaw                 15.20      15.08   NWI  1 
 --       Garrison Markins    12 Minerva                11.50        SCR          
 
Event 8  Boys 4x200 Meter Relay
================================================================================
  Tri-County: # 1:32.35  3/31/2018   CVCA, CVCA                                
                         J Patsch, J Luiza, J Solomon, T Tucker            
  Tri-County: # 1:32.35  3/31/2018   CVCA, CVCA                                
                         J Patsch, J Luiza, J Solomon, T Tucker            
  Tri-County: # 1:32.35  3/31/2018   CVCA, CVCA                                
                         J Patsch, J Luiza, J Solomon, T Tucker            
    School                                               Seed     Finals  Points
================================================================================
  1 Louisville                                        1:36.00    1:35.30   10   
     1) Ethan Thomas 11                 2) Seth Anderson 10               
     3) Austin Smith 11                 4) Kael Mickley 11                
  2 Malvern                                                      1:38.50    8   
     1) Landyn Huffman 11               2) Xavier Watson 10               
     3) Shane Rodgers 10                4) Adam Moser 12                  
  3 Canton South                                      1:43.00    1:41.00    6   
     1) Shamar Blackmon 12              2) Caleb Lott 11                  
     3) Gavin Moses 11                  4) JaBrailon Wilcox 9             
  4 Fairless                                          1:38.00    1:42.80    5   
     1) Brandon Pumneo 10               2) Carson Colucci 9               
     3) Lane Garrabrandt 12             4) Maxwell Kirby 11               
  5 Northwest                                                    1:45.00    4   
     1) Colin Sokolowski 11             2) Jonas Calderhead 10            
     3) Cody Workinger 10               4) Cody Harris 12                 
  6 Tuslaw                                            1:48.00    1:46.30    3   
     1) Collin Fraelich 11              2) Ty Pratt 11                    
     3) Hunter Litman 10                4) Conner Ohm 10                  
  7 East Canton                                       1:42.00    1:47.80    2   
     1) Connor Groghan 11               2) Dylan Stoffer 9                
     3) Levi Nelson 11                  4) Jonathan Randulic 11           
  8 Minerva                                           1:48.00    1:50.70    1   
     1) Dylan Bias 10                   2) Nathan Frankford 9             
     3) Gage Lilley 10                  4) Deston Kropf 12                
 
Event 10  Boys 1600 Meter Run
================================================================================
  Tri-County: # 4:25.56  4/1/2017    Cole Lovett, Carrollton                   
    Name                    Year School                  Seed     Finals  Points
================================================================================
  1       Connor Shingleton   11 Minerva              4:40.00    4:36.20   10   
  2       Gabe Shilling       11 East Canton          4:42.00    4:40.50    8   
  3       Bobby Ganser        11 Louisville           4:40.00    4:44.50    6   
  4       Joe Viront          12 Tuslaw               4:45.00    4:46.10    5   
  5       Mario Zito          11 Northwest                       4:48.70    4   
  6       Logan Thomas        12 Fairless             4:45.00    4:49.40    3   
  7       Owen Pukys          11 Louisville           4:45.00    4:51.50    2   
  8       Brylan Holland      10 East Canton          4:51.00    4:58.10    1   
  9       Jack Swartz         10 Tuslaw               5:00.00    5:06.20  
 10       Eric Ruegg          11 Fairless             4:55.00    5:07.80  
 11       Ben Brady           12 Minerva              5:30.00    5:41.90  
 12       Caleb Barcalow      10 Canton South         5:56.00    6:01.70  
 --       Luke Miklos         12 Northwest                           SCR  
 
Event 12  Boys 4x100 Meter Relay
================================================================================
  Tri-County: # 44.32  2010        Northwest                                   
    School                                               Seed     Finals  Points
================================================================================
  1 East Canton                                         47.50      46.95   10   
     1) Jake McCullough 10              2) Dylan Stoffer 9                
     3) Luke Riley 11                   4) Austin Jones 11                
  2 Canton South                                        46.00      47.06    8   
     1) JiKai Holston 10                2) Caleb Lott 11                  
     3) Gavin Moses 11                  4) Shamar Blackmon 12             
  3 Fairless                                            47.00      47.44    6   
     1) Brady Wickham 12                2) Maxwell Kirby 11               
     3) Lane Garrabrandt 12             4) Garrett Miller 10              
  4 Northwest                                                      49.20    5   
     1) Kenneth Stewart 10              2) Josh Faris 10                  
     3) Colin Sokolowski 11             4) Zach Morton 12                 
  5 Tuslaw                                              50.50      50.94    4   
     1) Collin Fraelich 11              2) Ty Pratt 11                    
     3) Hunter Litman 10                4) Conner Ohm 10                  
  6 Minerva                                             50.50      52.59    3   
     1) Nathan Frankford 9              2) Dylan Bias 10                  
     3) Gage Lilley 10                  4) Deston Kropf 12                
 
Event 14  Boys 400 Meter Dash
===================================================================================
  Tri-County: # 50.54  4/5/2014    Tyler Neff, Fairless                        
    Name                    Year School                  Seed     Finals  H# Points
===================================================================================
  1       Austin Smith        11 Louisville             53.70      52.86   2  10   
  2       Seth Anderson       10 Louisville             53.70      52.93   2   8   
  3       Conner Durant       12 Fairless               52.00      53.46   2   6   
  4       Landon Demos        11 East Canton            54.00      55.43   2   5   
  5       Ty Pratt            11 Tuslaw                 56.00      57.44   2   4   
  6       Reed Robinson        9 Fairless               56.00      57.82   2   3   
  7       Chance Martineau    12 Minerva                56.00      57.92   2   2   
  8       Jonathan Randulic   11 East Canton            55.40      58.19   2   1   
  9       Garrett Ault        10 Minerva                58.00      58.95   1 
 10       JaBrailon Wilcox     9 Canton South           58.00    1:03.28   1 
 11       Timmy Blair         10 Tuslaw               1:00.00    1:04.76   1 
 12       Courtrez Zanders     9 Canton South                    1:06.40   1 
 --       Shane Rodgers       10 Malvern                             SCR   1 
 --       Seth Kandel         10 Malvern                             SCR   1 
 --       Cody Harris         12 Northwest                           SCR   1 
 --       Tavon Castle         9 Canton South           59.00        SCR     
 
Event 16  Boys 300 Meter Hurdles 36"
===================================================================================
  Tri-County: # 40.69  3/31/2012   Drew Brenner, Orrville                      
    Name                    Year School                  Seed     Finals  H# Points
===================================================================================
  1       Dale Stauffer       12 Louisville             43.90      42.80   2  10   
  2       Jared Wenzel        10 Tuslaw                 43.50      44.43   2   8   
  3       JiKai Holston       10 Canton South           45.00      48.29   2   6   
  4       Brandon Pumneo      10 Fairless               49.00      48.81   2   5   
  5       Brennan Betz         9 East Canton            45.00      48.93   2   4   
  6       Ben Gallagher       10 East Canton            50.00      50.58   2   3   
  7       Jake Marchand       11 Fairless               52.00      53.09   1   2   
  8       Gavin Nagy           9 Minerva                51.00      53.77   2   1   
  9       Jack Downs           9 Northwest                         54.50   1 
 --       Shane Rodgers       10 Malvern                             SCR     
 
Event 18  Boys 800 Meter Run
================================================================================
  Tri-County: # 2:01.92  4/2/2016    Lucas Clark, Smithville                   
    Name                    Year School                  Seed     Finals  Points
================================================================================
  1       Connor Shingleton   11 Minerva              2:07.00    2:04.52   10   
  2       Nick Martino        11 East Canton          2:04.00    2:06.05    8   
  3       Brody Pumneo        10 Fairless             2:05.00    2:07.03    6   
  4       Gabe Shilling       11 East Canton                     2:07.12    5   
  5       Michael Palmer      12 Fairless             2:03.00    2:07.16    4   
  6       Bobby Ganser        11 Louisville                      2:10.52    3   
  7       Caleb Miller        12 Tuslaw               2:08.00    2:10.76    2   
  8       Stephen Ulrich      11 Louisville           2:10.00    2:11.60    1   
  9       Tyler Boyd          12 Tuslaw               2:09.00    2:15.91  
 10       Brandon Davis       10 Minerva              2:18.00    2:19.21  
 11       Landyn Huffman      11 Malvern                         2:19.26  
 12       Seth Kandel         10 Malvern                         2:29.17  
 13       Brandon Slatzer     11 Canton South         2:22.00    2:31.50  
 14       Jacob Makar          9 Northwest                       2:32.36  
 --       Luke Miklos         12 Northwest                           SCR  
 --       Mario Snellenberge  11 East Canton          2:08.00        SCR  
 --       Sam Chlebeck        11 Louisville           2:05.00        SCR  
 
Event 20  Boys 200 Meter Dash
========================================================================================
  Tri-County: # 22.44  4/5/2014    Tyler Neff, Fairless                        
    Name                    Year School                  Seed     Finals  Wind H# Points
========================================================================================
  1       Kael Mickley        11 Louisville             23.50      22.90   NWI  2  10   
  2       Conner Durant       12 Fairless               23.90      23.30   NWI  2   8   
  3       Adam Moser          12 Malvern                           23.70   NWI  1   6   
  4       Ethan Thomas        11 Louisville             24.00      23.90   NWI  2   5   
  5       Austin Jones        11 East Canton            24.50      24.10   NWI  2   4   
  6       Demetrias Evans     12 Minerva                23.80      24.60   NWI  2   3   
  7       Xavier Watson       10 Malvern                           24.70   NWI  1   2   
  8       Carson Colucci       9 Fairless               24.50      24.80   NWI  2   1   
  9       Colin Sokolowski    11 Northwest                         25.10   NWI  1 
 10       Levi Nelson         11 East Canton            25.20      25.30   NWI  1 
 11       Gavin Moses         11 Canton South           25.00      27.30   NWI  2 
 12       Cody Workinger      10 Northwest                         27.50   NWI  1 
 13       Courtrez Zanders     9 Canton South                      28.00   NWI  1 
 14       Ben Haught          11 Tuslaw                 29.00      28.90   NWI  1 
 15       Caleb Knight         9 Tuslaw                 30.00      30.20   NWI  1 
 --       Tavon Castle         9 Canton South           26.00        SCR          
 --       Garrison Markins    12 Minerva                23.75        SCR          
 
Event 22  Boys 3200 Meter Run
================================================================================
  Tri-County: # 9:27.00  2006        Aaron Melhorn, Fairless                   
    Name                    Year School                  Seed     Finals  Points
================================================================================
  1       Colby Adams         11 Louisville           9:50.00   10:27.49   10   
  2       Joe Viront          12 Tuslaw              10:30.00   10:39.17    8   
  3       Alex Yarian         12 East Canton         11:00.00   10:39.63    6   
  4       Braxton Ohman       11 East Canton         11:20.00   10:42.36    5   
  5       Jack Swartz         10 Tuslaw              11:00.00   10:53.32    4   
  6       Mario Zito          11 Northwest                      10:55.79    3   
  7       Logan Thomas        12 Fairless            10:20.00   10:57.50    2   
  8       Sam Chlebeck        11 Louisville          10:45.00   11:14.74    1   
  9       Landyn Huffman      11 Malvern                        11:31.60  
 10       Mason Steel          9 Minerva             11:45.00   11:38.48  
 11       Ethan Witting       12 Fairless                       11:56.47  
 12       Andrew Miklos        9 Northwest                      12:02.92  
 13       Jacob Wollman       12 Minerva             11:50.00   12:09.74  
 --       Caleb Barcalow      10 Canton South        11:00.00        SCR  
 --       Mason Palmer        11 Fairless            10:45.00        SCR  
 
Event 24  Boys 4x400 Meter Relay
================================================================================
  Tri-County: # 3:31.57  2013        Orrville, Orrville                        
    School                                               Seed     Finals  Points
================================================================================
  1 Louisville                                        3:35.00    3:34.36   10   
     1) Seth Anderson 10                2) Ty Pinion 9                    
     3) Austin Smith 11                 4) Kael Mickley 11                
  2 Fairless                                          3:35.00    3:36.63    8   
     1) Brody Pumneo 10                 2) Michael Palmer 12              
     3) Carson Colucci 9                4) Conner Durant 12               
  3 East Canton                                       3:45.00    3:41.17    6   
     1) Jonathan Randulic 11            2) Andrew Wade 10                 
     3) Landon Demos 11                 4) Nick Martino 11                
  4 Tuslaw                                            3:50.00    3:43.61    5   
     1) Jared Wenzel 10                 2) Caleb Miller 12                
     3) Tyler Boyd 12                   4) Ty Pratt 11                    
  5 Minerva                                           3:40.00    3:45.39    4   
     1) Connor Shingleton 11            2) Garrett Ault 10                
     3) Demetrias Evans 12              4) Chance Martineau 12            
  6 Malvern                                                      3:59.90    3   
     1) Seth Kandel 10                  2) Sam Foster 11                  
     3) Shane Rodgers 10                4) Landyn Huffman 11              
  7 Northwest                                                    4:05.45    2   
     1) Colin Sokolowski 11             2) Cody Workinger 10              
     3) Jack Downs 9                    4) Cody Harris 12                 
  8 Canton South                                      4:00.00    4:09.02    1   
     1) JaBrailon Wilcox 9              2) Austin Johnston 12             
     3) Cooper Robbins 11               4) Ian Laughlin 11                
 
Event 26  Boys Discus Throw
================================================================================
  Tri-County: # 165-00  4/2/2016    Josh Goudy, West Holmes                    
    Name                    Year School                  Seed     Finals  Points
================================================================================
  1       Cameron Brazek      11 Louisville             95-00     107-04   10   
  2       Denver Wadian       11 Tuslaw                102-04     102-08    8   
  3       Aydan Hamrick       11 Tuslaw                 96-04     102-07    6   
  4       Ryan Mollendick     12 Northwest                         93-05    5   
  5       Cory Noll           10 Canton South           90-00      93-04    4   
  6       Braxton Davis       10 Minerva                95-00      88-04    3   
  7       Jake Marchand       11 Fairless               90-00      87-08    2   
  8       Omar Lopez-Cruz     11 Louisville             89-00      87-05    1   
  9       Zach Morton         12 Northwest                         86-11  
 10       Preston Peterson    12 Fairless               70-00      82-00  
 11       Aidan Geer           9 Canton South           87-00      81-11  
 12       Frank Mccelland      9 Malvern                           80-03  
 13       Kyle Peterson        9 East Canton            90-00      79-10  
 14       Sam Foster          11 Malvern                           74-03  
 15       Tristain Proudfoot  10 East Canton            80-00      71-11  
 
Event 28  Boys High Jump
================================================================================
  Tri-County: #  6-06  2006        Dalessandro, Dalton                         
    Name                    Year School                  Seed     Finals  Points
================================================================================
  1       Austin Smith        11 Louisville           6-00.00    5-06.00   10   
  2       Brody Pumneo        10 Fairless             5-08.00    5-04.00    8   
  3       Luke Simmons         9 Canton South                    5-02.00    6   
  4       Gavin Conley        10 Fairless             5-04.00   J5-02.00    5   
  5       Jaiden Wolford      11 Tuslaw               5-06.00   J5-02.00    3.50
  5       Andrew Wade         10 East Canton          5-08.00   J5-02.00    3.50
  7       Chance Martineau    12 Minerva              5-06.00    5-00.00    1   
  7       Caleb Lott          11 Canton South         5-04.00    5-00.00    1   
  7       Dylan Stoffer        9 East Canton          5-00.00    5-00.00    1   
 11       Hunter Litman       10 Tuslaw               5-02.00   J5-00.00  
 --       Clay Chambers       10 Louisville           5-02.00         NH  
 --       Shamar Blackmon     12 Canton South         5-04.00        SCR  
 
Event 30  Boys Long Jump
=====================================================================================
  Tri-County: # 22-09.25  3/31/2018   Tre Tucker, CVCA                         
  Tri-County: # 22-09.25  3/31/2018   Tre Tucker, CVCA                         
    Name                    Year School                  Seed     Finals  Wind Points
=====================================================================================
  1       Jake McCullough     10 East Canton         19-00.00   19-03.25   NWI  10   
  2       Conner Durant       12 Fairless            18-11.00   18-09.75   NWI   8   
  3       Adam Moser          12 Malvern                        18-09.50   NWI   6   
  4       Anthony Grossnickl  12 Northwest                      18-00.75   NWI   5   
  5       Shamar Blackmon     12 Canton South        17-07.00   17-02.50   NWI   4   
  6       Collin Fraelich     11 Tuslaw              17-00.00   16-03.50   NWI   3   
  7       Gavin Conley        10 Fairless            16-00.00   16-01.50   NWI   2   
  8       Luke Riley          11 East Canton         18-00.00   16-00.00   NWI   1   
  9       JiKai Holston       10 Canton South        18-08.00   15-04.00   NWI 
 10       Kenneth Stewart     10 Northwest                      14-10.25   NWI 
 11       Clay Chambers       10 Louisville          16-00.00   13-07.50   NWI 
 12       Conner Ohm          10 Tuslaw              14-10.00   13-05.25   NWI 
 --       Garrison Markins    12 Minerva             19-06.00        SCR   NWI 
 --       Xavier Watson       10 Malvern                             SCR   NWI 
 
Event 32  Boys Shot Put
================================================================================
  Tri-County: # 54-09.75  4/4/2015    James Miller, Orrville                   
    Name                    Year School                  Seed     Finals  Points
================================================================================
  1       Cameron Brazek      11 Louisville          38-08.00   39-00.00   10   
  2       Aydan Hamrick       11 Tuslaw              37-11.00   37-10.00    8   
  3       Ryan Mollendick     12 Northwest                      35-07.50    6    35-7.5
  4       Henry Boyle         12 Canton South        37-00.00   35-06.00    5   
  5       Grant Treacher      10 Canton South        35-00.00   35-03.00    4   
  6       Hunter Campbell     11 Fairless            37-00.00   34-10.00    3   
  7       Frank Mccelland      9 Malvern                        34-02.00    2   
  8       Zach Morton         12 Northwest                      32-07.00    1   
  9       Tristain Proudfoot  10 East Canton         33-00.00   32-06.00  
 10       Caiden Grimm        11 Louisville          36-08.00   32-05.00  
 11       Kyle Bossert         9 Malvern                        31-11.00  
 12       Maxwell Kirby       11 Fairless            33-00.00   31-09.00  
 13       Braxton Davis       10 Minerva             38-00.00   30-10.50  
 14       Ethan Sethman        9 East Canton         31-00.00   30-03.00  
 15       Denver Wadian       11 Tuslaw              30-05.00   28-06.00  
 
Event 34  Boys Pole Vault
================================================================================
  Tri-County: # 14-04  4/3/2021    Brant Marchand, Fairless                    
  Tri-County: # 14-04  4/3/2021    Brant Marchand, Fairless                    
    Name                    Year School                  Seed     Finals  Points
================================================================================
  1       Brant Marchand      11 Fairless            14-07.00   14-04.00#  10   
  2       Brady Wickham       12 Fairless            14-00.00   13-06.00    8   
  3       Cole Quillen-Bonk   11 Tuslaw              11-00.00   11-00.00    6   
  4       Connor Groghan      11 East Canton         12-00.00   10-06.00    5   
  5       Josh Faris          10 Northwest                       8-06.00    4   
 --       Blake Sifferlin     11 SVSM                13-00.00         NH  
 --       Ashton Strauss       9 East Canton          6-00.00         NH
---
Fairless Falcon Invitational Girls Individual Results
Event 1  Girls 4x800 Meter Relay
================================================================================
  Tri-County: # 9:47.59  4/1/2017    St. Thomas Aquinas, St. Thomas A          
                         H Ohman, K Soehnlen, H Soehnlen, K Soehnlen       
    School                                               Seed     Finals  Points
================================================================================
Finals
  1 Minerva                                          10:30.00   10:36.95   10   
     1) Jenna Cassidy 11                2) Madeline Crissman 11           
     3) Aubrey Dunham 12                4) Hera Hoffee 10                 
  2 Louisville                                       10:30.00   10:46.44    8   
     1) Caitlyn Gatta 12                2) Bailey Menegay 11              
     3) Diana Pukys 11                  4) Josephine Rigdon 9             
  3 Canton South                                     11:00.00   11:21.76    6   
     1) Cheyenne Comer 11               2) Alexis Justice 11              
     3) Faith Taylor 11                 4) Zoey Essex 10                  
  4 Northwest                                                   11:30.52    5   
     1) Emma Weaver 10                  2) Madison Smith 10               
     3) Leeann Dolensky 12              4) Lucie Doubet 11                
  5 East Canton                                      13:00.00   12:32.76    4   
     1) Breyana Buxton 12               2) Annie Carter 10                
     3) Haley Payne 9                   4) Klara Pero 10                  
  6 Tuslaw                                           12:58.49   12:35.84    3   
     1) Josie Tabellion 11              2) Emma Rowbotham 9               
     3) Hannah Blanford 9               4) Cecilia Huffman 9              
 
Event 3  Girls 100 Meter Hurdles 33"
========================================================================================
  Tri-County: # 15.15  2009        Karissa Dalessandro, Smithville             
    Name                    Year School                  Seed     Finals  Wind H# Points
========================================================================================
  1       Maelee Sales        12 Tuslaw                 17.90      17.98   NWI  2  10   
  2       Jazmine Matheson    10 Canton South           18.50      18.57   NWI  2   8   
  3       Jayla Smith         11 Northwest                         18.66   NWI  1   6   
  4       Hanna Radel         11 Canton South           18.50      19.72   NWI  2   5   
  5       Olivia Lazarus      10 Northwest                         20.54   NWI  1   4   
  6       Raegan Harder       11 Tuslaw                 20.70      20.67   NWI  2   3   
  7       Brooke Adams        10 Louisville             21.53      20.78   NWI  2   2   
  8       Abigail Glaspell    10 Louisville             20.92      21.29   NWI  2   1   
  9       Molly Robinson      11 East Canton            21.00      21.81   NWI  2 
 10       Alex Ault           12 Minerva                23.00      23.13   NWI  1 
 --       Tessa Townsend      12 East Canton            20.00        SCR   NWI  2 
 
Event 5  Girls 100 Meter Dash
========================================================================================
  Tri-County: # 12.48  4/1/2017    Ke'Aijhan Strong, Tuslaw                    
    Name                    Year School                  Seed     Finals  Wind H# Points
========================================================================================
  1       MaRyah Hargrove     10 Louisville             13.51      13.67   NWI  2  10   
  2       Julie White         12 Minerva                13.10      13.70   NWI  2   8   
  3       Ashlyn Stark        10 Northwest                         14.08   NWI  1   6   
  4       Tori Newman         11 Canton South           13.80      14.09   NWI  2   5   
  5       Lanie Bower         11 Malvern                           14.42   NWI  1   4   
  6       Athena Sethman       9 East Canton            14.40      14.53   NWI  2   3   
  7       Gabrielle Johnson   10 Tuslaw                 13.80      14.55   NWI  2   2   
  8       Gracie Doll         11 Fairless               14.60      14.70   NWI  1   1   
  9       Julia Miller        12 Minerva                14.00      14.99   NWI  2 
 10       Emily Adkins        12 Northwest                         15.01   NWI  1 
 11       Emma Debo            9 Malvern                           15.13   NWI  1 
 12       Jenna Oglesbee      10 Louisville             14.98      15.19   NWI  1 
 13       Maura Seibert        9 Fairless               15.50      15.24   NWI  1 
 14       Salina Streber      12 Tuslaw                 14.50      15.49   NWI  2 
 15       Cori Lake           11 Canton South           14.50      17.05   NWI  2 
 --       Molly Robinson      11 East Canton            15.50        SCR   NWI  1 
 
Event 7  Girls 4x200 Meter Relay
================================================================================
  Tri-County: # 1:48.50  2010        Northwest                                 
    School                                               Seed     Finals  Points
================================================================================
  1 Louisville                                        1:56.00    2:00.20   10   
     1) Molly Simpson 10                2) Jenna Oglesbee 10              
     3) Gabby Smith 12                  4) MaRyah Hargrove 10             
  2 Canton South                                      1:59.00    2:01.40    8   
     1) Hanna Radel 11                  2) Tori Newman 11                 
     3) Sydney Comer 9                  4) Cheyenne Comer 11              
  3 Tuslaw                                            1:59.20    2:02.00    6   
     1) Jenna Boyd 10                   2) Camille McPherson 12           
     3) Salina Streber 12               4) Gabrielle Johnson 10           
  4 Fairless                                          2:04.00    2:03.30    5   
     1) Annabelle Ehmer 12              2) Gracie Doll 11                 
     3) Zoey Steele 9                   4) Elaina Oakleaf 10              
  5 Northwest                                                    2:04.20    4   
     1) Emma Ritchey 11                 2) Allison Spencer 9              
     3) Lower Gwen 10                   4) Olivia Lazarus 10              
  6 Minerva                                           2:12.00    2:10.10    3   
     1) Julia Miller 12                 2) Bella Lacaze 10                
     3) Avrielle Mcgrew 12              4) Alex Ault 12                   
  7 East Canton                                       2:15.00    2:20.30    2   
     1) Tessa Townsend 12               2) Sam Monter 10                  
     3) Molly Robinson 11               4) Athena Sethman 9               
 
Event 9  Girls 1600 Meter Run
================================================================================
  Tri-County: # 5:06.74  4/4/2015    Athena Welsh, St. Thomas A                
    Name                    Year School                  Seed     Finals  Points
================================================================================
  1       Audrey Wade          9 East Canton          5:45.00    5:30.10   10   
  2       Malena Cybak        11 Tuslaw               5:25.00    5:31.30    8   
  3       Hera Hoffee         10 Minerva              5:40.00    5:35.80    6   
  4       Caitlyn Gatta       12 Louisville           5:45.00    5:54.20    5   
  5       Paige Peshina       12 Malvern                         5:57.40    4   
  6       Aubrey Dunham       12 Minerva              5:52.00    5:59.80    3   
  7       Lucie Doubet        11 Northwest                       6:04.40    2   
  8       Bailey Menegay      11 Louisville           6:10.00    6:17.40    1   
  9       Emma Campbell       10 Northwest                       6:38.20  
 10       Faith Taylor        11 Canton South         6:15.00    6:40.50  
 11       Emma Kirby          12 Fairless             7:00.00    7:02.70  
 12       Anna Rankl           9 Tuslaw               8:00.00    7:47.30  
 13       Abby Lesher         10 East Canton          8:15.00    8:06.20  
 --       Delilah Keinath     11 Fairless             7:12.00        SCR  
 
Event 11  Girls 4x100 Meter Relay
================================================================================
  Tri-County: # 51.06  2010        Northwest                                   
    School                                               Seed     Finals  Points
================================================================================
  1 Tuslaw                                              55.00      55.31   10   
     1) Jenna Boyd 10                   2) Maelee Sales 12                
     3) Kayelene Harris 10              4) Gabrielle Johnson 10           
  2 Northwest                                                      56.10    8   
     1) Emma Ritchey 11                 2) Allison Spencer 9              
     3) Lower Gwen 10                   4) Ashlyn Stark 10                
  3 Louisville                                          56.00      56.18    6   
     1) Molly Simpson 10                2) Jenna Oglesbee 10              
     3) Gabby Smith 12                  4) MaRyah Hargrove 10             
  4 Canton South                                        55.00      56.69    5   
     1) Hanna Radel 11                  2) Tori Newman 11                 
     3) Sydney Comer 9                  4) Nadia Keating 11               
  5 Fairless                                            56.00      57.45    4   
     1) Annabelle Ehmer 12              2) Gracie Doll 11                 
     3) Maura Seibert 9                 4) Zoey Steele 9                  
  6 Minerva                                           1:00.00    1:01.55    3   
     1) Avrielle Mcgrew 12              2) Page Bertram 9                 
     3) Bella Lacaze 10                 4) Alex Ault 12                   
  7 East Canton                                       1:15.00    1:14.00    2   
     1) Sam Monter 10                   2) Klara Pero 10                  
     3) Ally Payne 12                   4) Payton Hemphill 12             
 
Event 13  Girls 400 Meter Dash
===================================================================================
  Tri-County: # 57.48  3/31/2018   Ke'Aijhan Strong, Tuslaw                    
  Tri-County: # 57.48  3/31/2018   Ke'Aijhan Strong, Tuslaw                    
    Name                    Year School                  Seed     Finals  H# Points
===================================================================================
  1       Cheyenne Comer      11 Canton South         1:04.00    1:07.10   2  10   
  2       Rylee Stookey       10 Tuslaw               1:10.00    1:08.10   2   8   
  3       Taylor Dimmerling    9 Louisville                      1:08.50   2   6   
  4       Alexis Hole          9 Canton South         1:10.00    1:09.20   2   5   
  5       Julia Miller        12 Minerva              1:09.00    1:09.40   2   4   
  6       Gabby Smith         12 Louisville           1:08.42    1:09.80   2   3   
  7       Julie White         12 Minerva              1:05.00    1:10.60   2   2   
  8       Alyssa Boni          9 Malvern                         1:11.30   1   1   
  9       Annie Carter        10 East Canton          1:13.00    1:11.80   2 
 10       Andrea Rohn          9 Northwest                       1:15.49   1 
 11       Brianca Weygandt     9 Tuslaw               1:17.00    1:17.31   1 
 --       Klara Pero          10 East Canton          1:20.00        SCR   1 
 --       Emma Debo            9 Malvern                             SCR   1 
 --       Diana Pukys         11 Louisville           1:03.31        SCR     
 
Event 15  Girls 300 Meter Hurdles 30"
===================================================================================
  Tri-County: # 47.18  2008        Melissa Wohlheter, Tuslaw                   
    Name                    Year School                  Seed     Finals  H# Points
===================================================================================
  1       Annabelle Ehmer     12 Fairless               53.00      55.40   2  10   
  2       Maelee Sales        12 Tuslaw                 56.00      55.60   2   8   
  3       Jayla Smith         11 Northwest                         57.50   1   6   
  4       Jazmine Matheson    10 Canton South           55.00      59.00   2   5   
  5       Josie Tabellion     11 Tuslaw                 56.80      59.50   2   4   
  6       Brooke Adams        10 Louisville                      1:02.50   1   3   
  7       Alex Ault           12 Minerva              1:00.00    1:04.70   1   2   
  8       Landyn Scheetz       9 Louisville                      1:04.90   1   1   
  9       Makayla Szerokman   10 Canton South           58.00    1:13.60   2 
 --       Athena Sethman       9 East Canton          1:00.00        SCR   2 
 --       Madeline Crissman   11 Minerva                58.00        SCR     
 --       Abigail Glaspell    10 Louisville                          SCR     
 --       Tessa Townsend      12 East Canton          1:00.00        SCR     
 
Event 17  Girls 800 Meter Run
================================================================================
  Tri-County: # 2:18.93  4/1/2017    Kalee Soehnlen, St. Thomas A              
    Name                    Year School                  Seed     Finals  Points
================================================================================
  1       Malena Cybak        11 Tuslaw               2:20.00    2:26.99   10   
  2       Audrey Wade          9 East Canton          2:34.00    2:30.59    8   
  3       Diana Pukys         11 Louisville           2:30.00    2:36.00    6   
  4       Jenna Cassidy       11 Minerva              2:30.00    2:36.29    5   
  5       Alexis Justice      11 Canton South         2:40.00    2:37.92    4   
  6       Caitlyn Gatta       12 Louisville           2:30.00    2:38.42    3   
  7       Aubrey Dunham       12 Minerva              3:30.00    2:40.90    2   
  8       Leeann Dolensky     12 Northwest                       2:57.93    1   
  9       Cecilia Huffman      9 Tuslaw               3:11.00    3:03.50  
 --       Delilah Keinath     11 Fairless             3:00.00        SCR  
 --       Klara Pero          10 East Canton          3:20.00        SCR  
 
Event 19  Girls 200 Meter Dash
========================================================================================
  Tri-County: # 25.96  3/31/2018   Ke'Aijhan Strong, Tuslaw                    
  Tri-County: # 25.96  3/31/2018   Ke'Aijhan Strong, Tuslaw                    
    Name                    Year School                  Seed     Finals  Wind H# Points
========================================================================================
  1       Ashlyn Stark        10 Northwest                         28.40   NWI  1  10   
  2       MaRyah Hargrove     10 Louisville             28.35      28.50   NWI  2   8   
  3       Abby Wheeler        11 Minerva                28.00      29.60   NWI  2   6   
  4       Lanie Bower         11 Malvern                           29.70   NWI  1   5   
  5       Elaina Oakleaf      10 Fairless               29.50      30.10   NWI  2   4   
  6       Kayelene Harris     10 Tuslaw                 30.02      30.30   NWI  2   3   
  7       Zoey Steele          9 Fairless               31.00      31.20   NWI  1   2   
  8       Alexis Hole          9 Canton South           30.00      31.40   NWI  2   1   
  9       Jenna Oglesbee      10 Louisville             28.24      31.50   NWI  2 
 10       Alyssa Boni          9 Malvern                           31.70   NWI  1 
 11       Salina Streber      12 Tuslaw                 31.50      32.30   NWI  1 
 12       Sam Monter          10 East Canton            34.00      32.40   NWI  1 
 13       Cori Lake           11 Canton South           31.00      35.60   NWI  2 
 14       Avrielle Mcgrew     12 Minerva                33.00      40.10   NWI  1 
 --       Brooke Barrett      11 Northwest                           SCR   NWI  1 
 --       Athena Sethman       9 East Canton            30.00        SCR   NWI  2 
 
Event 21  Girls 3200 Meter Run
================================================================================
  Tri-County: # 11:11.54  4/4/2015    Athena Welsh, St. Thomas A               
    Name                    Year School                  Seed     Finals  Points
================================================================================
  1       Caitlyn Hopple      10 Minerva             12:30.00   12:38.95   10   
  2       Madeline Crissman   11 Minerva             12:30.00   12:56.08    8   
  3       Lucie Doubet        11 Northwest                      13:00.26    6   
  4       Chloe Cole          10 Louisville          13:00.00   13:12.14    5   
  5       Paige Peshina       12 Malvern                        13:19.97    4   
  6       Sophia Mackall      10 Louisville          13:00.00   13:32.11    3   
  7       Emma Weaver         10 Northwest                      13:39.46    2   
  8       Breyana Buxton      12 East Canton                    14:34.07    1   
  9       Hannah Blanford      9 Tuslaw              16:30.00   17:00.49  
 10       Amelia Criswell     10 Tuslaw              17:00.00   17:40.61  
 11       Abby Lesher         10 East Canton         18:00.00   17:51.76  
 --       Erica Murphy        12 East Canton         16:00.00        SCR  
 
Event 23  Girls 4x400 Meter Relay
================================================================================
  Tri-County: # 4:11.23  4/1/2017    St. Thomas Aquinas, St. Thomas A          
                         H Ohman, N Vinci, K Soehnlen, K Soehnlen          
    School                                               Seed     Finals  Points
================================================================================
  1 Tuslaw                                            4:37.00    4:31.33   10   
     1) Jenna Boyd 10                   2) Rylee Stookey 10               
     3) Josie Tabellion 11              4) Malena Cybak 11                
  2 Louisville                                        4:25.00    4:33.28    8   
     1) Diana Pukys 11                  2) Caitlyn Gatta 12               
     3) Gabby Smith 12                  4) Taylor Dimmerling 9            
  3 Minerva                                           4:30.00    4:36.62    6   
     1) Julie White 12                  2) Jenna Cassidy 11               
     3) Julia Miller 12                 4) Hera Hoffee 10                 
  4 Malvern                                                      4:46.99    5   
     1) Lanie Bower 11                  2) Emma Debo 9                    
     3) Alyssa Boni 9                   4) Paige Peshina 12               
  5 Fairless                                          4:45.00    4:50.52    4   
     1) Annabelle Ehmer 12              2) Maura Seibert 9                
     3) Zoey Steele 9                   4) Elaina Oakleaf 10              
  6 East Canton                                       4:45.00    4:50.92    3   
     1) Annie Carter 10                 2) Athena Sethman 9               
     3) Audrey Wade 9                   4) Sam Monter 10                  
  7 Canton South                                      4:52.00    5:01.52    2   
     1) Alexis Hole 9                   2) Cori Lake 11                   
     3) Aliya Sinchcomb 9               4) Zoey Essex 10                  
  8 Northwest                                                    5:02.27    1   
     1) Lower Gwen 10                   2) Olivia Lazarus 10              
     3) Madison Smith 10                4) Emma Ritchey 11                
 
Event 25  Girls Discus Throw
================================================================================
  Tri-County: # 134-07  3/30/2019   Alivia Bentley, Carrollton                 
    Name                    Year School                  Seed     Finals  Points
================================================================================
  1       Sydnee Goff         11 Fairless               89-00      92-02   10   
  2       Brook Stookey       11 Tuslaw                102-00      85-04    8   
  3       Raine Rueschman     11 Canton South           90-00      82-11    6   
  4       Haley Ramsey        12 Louisville             83-01      82-10    5   
  5       Leyla Thompson       9 Canton South           90-00      80-02    4   
  6       Kennedy Kraft       12 Northwest                         79-03    3   
  7       Brianna Lipari      12 East Canton            90-00      76-11    2   
  8       Kaitlyn Irey        11 Minerva                82-00      76-05    1   
  9       Caroline Kuhn       12 Northwest                         74-08  
 10       Kloe Sethman        12 East Canton            75-00      72-03  
 11       Camille McPherson   12 Tuslaw                 77-00      70-10  
 12       Savannah Wilks      12 Minerva                84-06      69-04  
 13       Emily Nevi          10 Malvern                           63-06  
 14       Abigail Seward      10 Fairless               68-00      53-05  
 15       Ali Foster          10 Malvern                           52-11  
 --       Gretchen Kiko        9 Louisville                          SCR  
 
Event 27  Girls High Jump
================================================================================
  Tri-County: #  5-03  2013        Rebecca Fortner, Fairless                   
    Name                    Year School                  Seed     Finals  Points
================================================================================
  1       Abby Wheeler        11 Minerva              5-02.00    5-00.00   10   
  2       Camille McPherson   12 Tuslaw               5-00.00    4-10.00    8   
  3       Madeline Crissman   11 Minerva                         4-02.00    6   
  4       Megan Norris        12 Canton South         4-04.00   J4-02.00    5   
  5       Raegan Harder       11 Tuslaw               4-06.00   J4-02.00    4   
  6       Sydney Comer         9 Canton South         4-04.00    4-00.00    3   
  7       Klara Pero          10 East Canton          4-03.00    3-10.00    2   
 --       Brianna Lipari      12 East Canton          4-00.00         NH  
 
Event 29  Girls Long Jump
=====================================================================================
  Tri-County: # 17-03  2008        DeVonne Howard, Orrville                    
    Name                    Year School                  Seed     Finals  Wind Points
=====================================================================================
  1       Ashlyn Stark        10 Northwest                      15-07.00   NWI  10   
  2       Julie White         12 Minerva             15-10.00   15-03.25   NWI   8   
  3       Abby Wheeler        11 Minerva             16-03.00   14-10.25   NWI   6   
  4       Diana Pukys         11 Louisville          13-05.00   14-03.00   NWI   5   
  5       Molly Simpson       10 Louisville          13-00.00   13-07.75   NWI   4   
  6       Megan Norris        12 Canton South        13-08.00   13-02.75   NWI   3   
  7       Elaina Oakleaf      10 Fairless            13-05.00   13-01.00   NWI   2   
  8       Emily Adkins        12 Northwest                      12-11.25   NWI   1   
  9       Sydney Comer         9 Canton South        14-00.00   12-09.75   NWI 
 10       Lanie Bower         11 Malvern                        12-08.00   NWI 
 11       Molly Robinson      11 East Canton         13-08.75   11-09.50   NWI 
 12       Alyiah Watson        9 Malvern                        11-06.00   NWI 
 13       Kaitlyn Justice     10 Tuslaw              11-07.00   11-02.25   NWI 
 --       Haley Payne          9 East Canton         10-00.00        SCR   NWI 
 --       Gabrielle Johnson   10 Tuslaw              13-09.00        SCR   NWI 
 
Event 31  Girls Shot Put
================================================================================
  Tri-County: # 43-01  2008        Kaitlyn Griffith, Orrville                  
    Name                    Year School                  Seed     Finals  Points
================================================================================
  1       Sydnee Goff         11 Fairless            32-00.00   31-08.00   10   
  2       Brook Stookey       11 Tuslaw              30-00.00   30-11.50    8   
  3       Camille McPherson   12 Tuslaw              31-00.00   30-07.00    6   
  4       Raine Rueschman     11 Canton South        30-00.00   28-10.50    5   
  5       Abigail Seward      10 Fairless            28-00.00   28-07.50    4   
  6       Makayla Szerokman   10 Canton South        28-00.00   27-05.50    3   
  7       Haley Ramsey        12 Louisville          27-04.00   27-02.75    2   
  8       Savannah Wilks      12 Minerva             34-00.00   27-01.50    1   
  9       Kennedy Kraft       12 Northwest                      26-10.50  
 10       Julia Costea         9 Minerva             29-05.00   26-08.00  
 11       Caroline Kuhn       12 Northwest                      25-05.00  
 12       Emily Nevi          10 Malvern                        24-04.50  
 13       Brianna Lipari      12 East Canton         25-00.00   23-05.50  
 14       Kloe Sethman        12 East Canton         20-00.00   19-11.25  
 15       Ali Foster          10 Malvern                        19-09.00  
 --       Gretchen Kiko        9 Louisville                          SCR  
 
Event 33  Girls Pole Vault
================================================================================
  Tri-County: # 12-03  4/5/2014    Allyson Simmons, Fairless                   
    Name                    Year School                  Seed     Finals  Points
================================================================================
  1       Olivia Lazarus      10 Northwest                       7-00.00   10   
  2       Josey Mayfield      11 Tuslaw               7-00.00    6-00.00    8   
  3       Molly Robinson      11 East Canton          5-00.00    4-00.00    6   
 --       Chloe Barcheck      12 Northwest                            NH  
 --       Hannah Gills        12 East Canton          5-00.00        SCR