Louisville Takes 15th at Polar Bear Invitational – Boys Golf
Louisville 353 (15th Out of 18)
<<< Previous Vs. St. Vincent-St. Mary | Boys Golf Schedule | Next Alliance Invitational >>>
The Louisville Leopards Boys Golf Team competed at the prestigious Jackson Polar Bear Invitational Monday at Shady Hollow Country Club. Louisville shot 353 as a team to finish 15th out of 18 competing teams.
---
Karcher Cards Team Low 84 to Lead Louisville
Senior Sam Karcher shot a team low 84 for the day to lead the Leopards. Karcher shot 45 on the the front nine before carding a team best 39 on the back nine.
Junior Jack Mayle shot just behind Karcher with a 40 on the back nine in tallying 87 total for the tournament. Senior Caleb Harsh also shot 89 and junior Zach Root rounded out the scoring with 93. Root also secured a team low 43 on the front nine.
Other golfers in the lineup for Louisville included junior Cole Miller who shot 95 and senior Cade Everhart finishing with 103.
---

---
Ryan and Hayes Lead Hoban to Tournament Title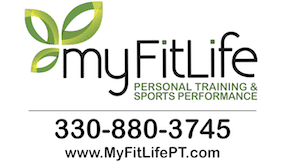 The Archbishop Hoban Knights dominated the Polar Bear Invitational finishing with a team score of 289. Parochial schools swept the top four team scores, while the host Jackson Polar Bears led Stark County by taking fifth with a team total of 309. The St. Xavier Bombers were the tournament runner-ups with 296, the St. Ignatius Wildcats finished third with 302, and the Walsh Jesuit Warriors came in fourth with 304.
"They would beat a lot of college golf teams!"

– Head Coach Mike McFerren on Hoban's Performance
The Knights were led by medalist junior Jake Ryan who shot a tournament low 70 for the day. Fellow Hoban junior Nolan Haynes finished as runner-up after defeating St. Xavier senior Eric Braun in a tie-breaker after both carded 71 through eighteen holes. Braun shot a tournament low 33 on the front nine and Green junior Kyle Smith also shot a tournament best 33 on the back nine.
<<< Previous 2021 | Polar Bear Invitational
UP NEXT: The Leopards will next compete at the Alliance Invitational on Tuesday, August 9. Tee-time is set for 9:00 AM from the Alliance Country Club.
Cover Photo By Head Coach Mike McFerren
---
Louisville Scores – Polar Bear Invitational
| | | | | |
| --- | --- | --- | --- | --- |
| Golfer | Out | In | Total | Par |
| Sam Karcher | 45 | 39 | 84 | +12 |
| Jack Mayle | 47 | 40 | 87 | +15 |
| Caleb Harsh | 45 | 44 | 89 | +17 |
| Zach Root | 43 | 50 | 93 | +21 |
| Cole Miller | 48 | 47 | 95 | +23 |
| Cade Everhart | 53 | 50 | 103 | +31 |
| TEAM TOTAL | 180 | 173 | 353 | |
---
Team Scores – Polar Bear Invitational
| | | |
| --- | --- | --- |
| Place | Team | Score |
| 1 | Archbishop Hoban Knights | 289 |
| 2 | St. Xavier Bombers | 296 |
| 3 | St. Ignatius Wildcats | 302 |
| 4 | Walsh Jesuit Warriors | 304 |
| 5 | Jackson Polar Bears | 309 |
| 6 | Green Bulldogs | 324 |
| 7 | St. Edward Eagles | 328 |
| 8 | Rocky River Pirates | 329 |
| 9 | Lexington Minutemen | 336 |
| 10 | Medina Battling Bees | 337 |
| 11 | Pickerington North Panthers | 339 |
| 12 | Berlin Hiland Hawks | 339 |
| 13 | Garaway Pirates | 341 |
| 14 | Brunswick Blue Devils | 348 |
| 15 | Louisville Leopards | 353 |
| 16 | Ashland Arrows | 365 |
| 17 | Marlington Dukes | 371 |
| 18 | Canton Central Catholic Crusaders | 449 |
---
Donate to Leopard Nation
---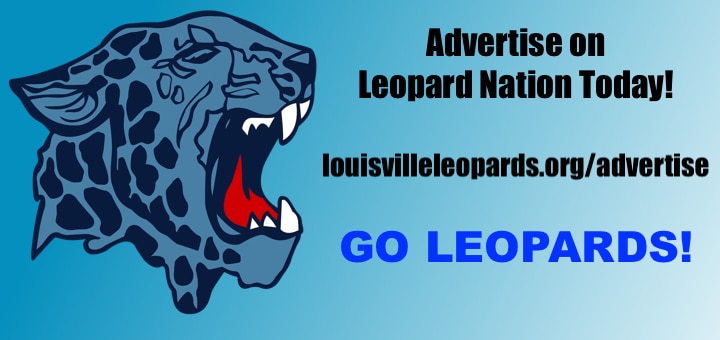 Don't forget to Subscribe to Our Posts for Free