Louisville Leopards Vs. Hoban Knights Volleyball Live Video Stream

Hoban 23-25-25-25, Louisville 25-21-14-17
<<< At Perry | Volleyball Schedule | Next At Lake >>>
The Louisville Leopards Varsity Volleyball Team fell to the visiting #11 ranked Akron Archbishop Hoban Knights in four sets 25-23, 21-25, 14-25, 17-25 Wednesday Night at Louisville High School. With the loss, Louisville falls to 10-5 on the season.
---
Stat leaders for the Leps:
Sloane Sypolt – 12 kills, 3 aces
AJ Burick – 28 assists
Mabel Kiko – 6 blocks
Brooke Haren – 15 digs
JV: Hoban 25-25, Louisville 23-18
Louisville Now 11-4
Freshman: Louisville 25-25, Hoban 19-21
Louisville Now 10-2
UP NEXT: The Lady Leopards will next travel to to Lake to take on the Lake Blue Streaks and St. Vincent-St. Mary Fighting Irish in a tri-match on Saturday, September 30. The action will begin at 9:00 AM from Lake High School.
---
Donate to Leopard Nation
---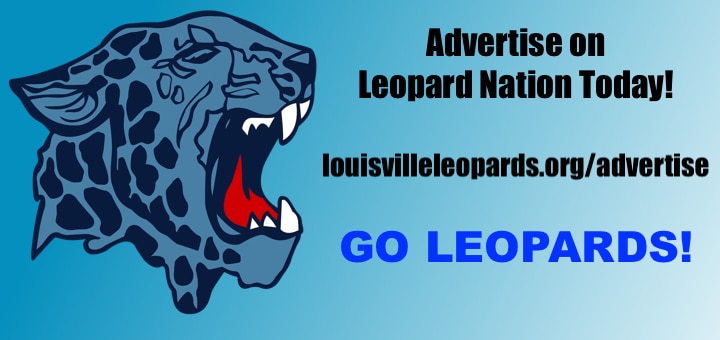 Don't forget to Subscribe to Our Posts for Free